Reading time:
4
minutes...
Well, here we are – In Somerset for my 61st. It was good to wake up and (when I eventually got a signal) to see all the good wishes via social media. I think for the first time, there were more 'happy birthdays' via the 'interweb' than by traditional cards.
The main event for today is to visit Lyme Regis where we haven't been for over 20 years!
But first there's the mega pressy-opening session, and before that the birthday-breakfast (courtesy of Chef Ann). Too many pressies to list here, but safe to assume that I'm mostly surrounded by chocolate and gin – and just one multi-pack of socks. Clearly I'm a simple soul with predictable tastes!
And so, after breakfast, Ann acted as all-day chauffeur and we headed for Lyme Regis, arriving just after 11.30.
Parking was dead easy and after paying our dues, we were soon re-enacting the scene from French Lieutenant's Woman walking out towards The Cobb. It was initially a bit overcast, but the sun came out as the morning turned to afternoon.
We always try and find somewhere 'a little different' for my Birthday Lunch and this year was no different. Ann had located a highly recommended smallish bistro/restaurant slightly off the beaten track called The Millside Restaurant. It was only about a 10-minute walk along the sea-front towards the town centre and right next to the River Lym.
What this place lacked in size (a dozen covers inside, six outside), it more than made up for in both service and food quality and presentation. We bagged a table outside,soaking up the newly arrived sunshine, and perused the Menu…


There was even a separate GIN menu too! They must have known I was coming!! 😁
To make us feel even more at home, the owner's two cats arrived and sat, staring at us as only cats can. Eventually, Ann supplied the chips whilst I provided slithers of burger! The result? Two happy humans and two slightly much fatter cats!!

Butternut Squash Soup

Best Burger ever…?
We couldn't handle Dessert – we were just too full (and *I* don't say that very often ever!). However, we'd set our sights on some Mr Whippy ice-cream from a local merchant on our walk back to the car – and we REALLY wanted to leave some room. A combination of the warm weather and my slow eating speed combined, to allow my ice-cream to run down the outside of the cornet and  into my hand, heading towards my wrists. At his rate, my whole body would be covered inside the hour. Swapping hands didn't help – I now had BOTH hands looking like they'd been attacked by seagulls! Yuk!! This afternoon, around these parts, I'm now known as Super Sticky Steve! Luckily, the men's loos were just down the road, so there was time for a rinse! 🤔

Thirty seconds later – Super Sticky Steve!
With my hands now back to normal, we headed back to the car and navigated into uncharted waters (well, water AND land actually!). We've never been further west along the coast than Lyme Regis before now, so today, was going to be a real adventure as we arrived in the town of Seaton.
I'm not sure what we were expecting, but we we got was a lovely town, *not* full of crappy gift-shops, just very clean streets, plenty of parking and lovely views.

Super Views of Seaton
After a thorough walk a long the seafront (I declined the option of a look round the town – it's my age!), we headed for the car and headed back to 'Chilly-Towers'. We hadn't been home very long when the Estates' Manager arrived to look at the central heating. In the end, he was as confused as we were, and left promising to scratch his head and get it all sorted.
Wow! What a day! I've eaten too much, drunk too much, lost a battle with a 'Mr Whippy' and been to a town I've never been to before – Thanks Ann, it's been a perfect day and it's only 6pm!?
Tomorrow – our last full day here – we're heading for NT's Montacute House (where they filmed 'Wolf Hall') and NT's Tintinhull Gardens.
---
Happy Birthday via Social Media/Texts
Angela C
Antoinette U
David J
Denise M
Heather E
Jason H
Ian H
Ian McL
James H
Jenny R
Karen R
Lyn and Richard
Malcolm L
Mike P
Nicki C
Nigel OS
Neil P
Ralph G
Ralph P
Rhiannon L
Richard K
Rosi L
Roy C
Sally B
Sean C
Stella H
Stuart McL
Sue J
Sue R
Tania M
Tom T
Trish C
Val A
---
Cards
Angela C
Antoinette
Chris and Pete M
David and Val
Denis
Gill and Chris
Ian and Ann
Ian and Sharon
Jo and Janet
Karen and Paul
Karen and Ralph
Lee
Margaret and Alan
Margaret Spencer
Neil, Debbie, Alfie and Frankie
Nick and Celina
Nicki C and Richard
Pam
Paul, Sue and Ben
Philip P
Roger and Jane
Roy, Susan and Lauren
Rosi L
Sally B
Sue and Paul
Valerie H
---
Gifts
Ann – Hermes Gift Set and Jaeger Tee Shirt. Raspberry Ripple Gin. Plum and Vanilla Gin. Orange Gin
Alfie and Frankie – Malfy Lemon Gin
Bev – Marshmallow Kit
Conor and Sean – Greenall's Wild Berry Gin
David and Val – Socks and bottle of Bailey's
Denis – Damson Gin. Elderflower Gin. Garden Lights
Julie, Tom, Nick, Lewis and Georgina – Greenall's Wild Berry Gin
Jo and Janet – Elemis Toiletries. Alnwick Gin
Karen and Paul – Belgian Chocolates. Tawny Port
Lee – Hendrick's Gin. Bright Shirt
Nicki and Richard – Tanqueray no. 10 Gin
Roger and Jane – Raspberry Gin. Black Tyre Shine, DVD: Deutschland 83
Rosi and David – Letter Opener, Chocolate Tasting Set, Ice Ball Trays
Trish and John – A set of 'his and hers' Gin Glasses
Oliver – Car Magazine. Mars Bars Multi-Pack. Haribo's. Galaxy Ripple Multi-Pack
#DoDO61

---
Previous Birthdays…
2016
2015
2014
2013
2012
2011
2010
2009
2008
2007
2006
2005
2004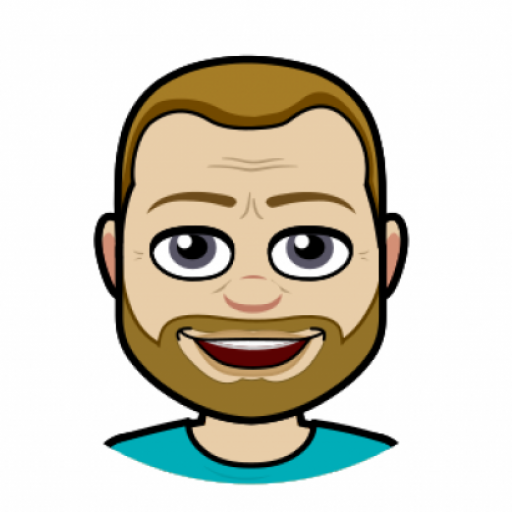 I got into blogging quite late in life, not publishing my first post until 2004 – well into my 40s!  My lifelong love of technology and communication (in all its forms), together with a fondness for the art of writing seemed to be the perfect combination to contribute a few words to the online community. But I'm no Samuel Pepys! If you're looking for deep and meaningful comments on a variety of subjects, then you've arrived at the wrong site! I only pen for pleasure! On average, my posts appear about twice per month, covering family & friends, cinema visits, eating out, holiday experiences and techy stuff. Oh, and as this is my hobby, there are no sponsored links nor adverts here – it's all done with love!
I hope you find it enjoyable, interesting and occasionally, even helpful!