Reading time:
5
minutes...
Tuesday, 26th
Day 5 (of 8)
We're in Thessaloniki, Greece for a week, in part to celebrate my Birthday today! 👍. The location is also known as Thessalonica and is the second-largest city in Greece, with just over one million inhabitants. It is Greece's second major economic, industrial, commercial and political centre, and a major transportation hub for Greece and southeastern Europe, mostly through the Port of Thessaloniki.

We're staying at the Electra Palace Hotel, and they have a photo gallery HERE.

It's primarily a cultural holiday where we're going to soak up as much as we can during our short stay.
Morning all! 😉 Did someone mention birthday? I'm getting seriously old on the outside, but I'm still only a 14-year-old on the inside – it must be the love of a good woman! 😍😍
(…but don't tell the Wife! 😀)
We brought all the cards that had arrived before we left last Friday – the rest are on the doormat, so I get to celebrate again when we get back! 👍😀. That's when I'll open my presents too! Thanks, everyone for all your good wishes and gifts! ❣️❣️❣️❣️❣️. As one of the cards read…
"Don't worry, you're still cool…
…it's just not as obvious!"
We always try and do something special on this day – mostly it's travelling abroad somewhere, but occasionally, it's a simple 'chill-out' at home.
Previous birthday
celebrations
HERE
Welcome back, my very loyal band of readers. This is Day 5 (of 8) of our holiday and cultural exploration of Thessaloniki. 👍. If you missed a few Posts, don't worry, I've got you covered – see below.
---
Bedtime reading?
<<Day 1
Arrival in Thessaloniki

<<Day 2
Sax, Stuffed Leaves
and a surprise

<<Day 3
Carpet tiles, culture
and the perfect coffee

<<Day 4
Museums, Magnificent views
and Mega-miles
---
Birthday aside (I've got a birthday dinner later tonight!) today, we continued our appreciation of Thessaloniki and its proud history. On the list today…

🎂 Museum of Byzantine Culture

🎂 Museum of Illusions
9:15am: But first, of course, it's my Birthday Breakfast! No sign of the man on a sax this morning, but the cornflakes (that taste-wise, double-up as carpet tiles) seemed to be back for another performance! 👎👎. I'll be avoiding those!
10:58am: Our first stop…
The Museum of Byzantine Culture
Opened in September 1994, The Museum of Byzantine Culture proudly offers 11 galleries of the permanent exhibition taking the visitor back to the Byzantium world through displays and exhibits describing the daily private and public life; worship; the burial customs; the architecture and art and finally, the commercial and business activity. Phew! It's a biggy!!! 🤔
Again, it's the statutory €8 for admission at this time of year (€4 during the Winter months), but we were taking advantage of the Thessaloniki Pass that we were told about yesterday when we visited the Archaeological Museum of Thessaloniki – and so we got in for free! 😉.
Best news of all? There are no stairs at all, as all the galleries are accessed via gentle slopes! 👍👍. The air-conditioning was just right too! 👍👍
We had both been impressed with our visit to the Archaeological Museum yesterday, but this one was in a different league. Everything was so colourful and well-preserved. And what a range of exhibits too! Hard to believe the sophistication of many of the artefacts given that at the time, 'we' were surviving in mud huts!
If you love your global history, this is another 'must visit' and probably sits in the top five Museums we've visited around the world.
---
12.21pm: We're all 'cultured out', and so time for a pitstop along the Bay. As usual, there was plenty of choice and after skipping a few, we settled for Castello's (mainly because it had big fluffy cushions!).
We weren't there for long. Just enough time for some serious people-watching (why are so many young Grecian girls so thin???), a couple of coffees and a slice of their Orange Cake, we were recharged and ready for our second stop of the day. In complete contrast to earlier, we headed for something quite frivolous – The Museum of Illusions requiring us to enter the unchartered territory of the Docks (well, for us anyway).
It made me laugh (but I think I was the only one!) that the Illusion Museum was actually quite hard to find!
(Just me then!) 🤔😉
Museum of Illusions
1.10pm: Finally, we found it! Even Mr Google Maps got confused (so that made three of us!) but maybe that was all part of the 'illusion' marketing of this location? Or maybe it was just the non-existent signage? 🥴.
The Museum of Illusions offered all sorts of illusions, mostly visual, with some experiential – but all educational! .I could see Science-based school trips having a great time here. It cost us just €11 each to get in (and is NOT part of the Thessaloniki Pass scheme that I mentioned earlier). Some of the exhibits I'd seen before, but most of it was a completely new experience. Helpfully, there were staff on hand to explain some of the more complex exhibits and where they also offered to use your own phone to grab 'the' photograph when the illusion was experiential.
For us, those illusions where you actually took part were probably the more memorable ones for us.
1.50pm: Overall, it was an OK experience. It probably would have benefited from even more exhibits (and certainly better signposting to find it), but it was a fun way to spend 30 minutes or so – especially on my Birthday! 😀😀
On exiting the Museum, we realised we were in the older part of the city's Docks. Back in the day, this would have been filled with tattooists and prostitutes going about their business. Sadly, even though it was my Birthday, we were probably a little early for either! 😉. Nowadays, the original buildings are still there, but they'd been renovated. The larger ones seemed to have been converted exclusively to Night Clubs leaving just a few small constructions as private dwellings or Bars. Obviously, a 'happening place' for the 'yoof' of Thessaloniki! 🕺💃👯
We headed back towards the Hotel. Thankfully, it had been a much cooler day today, and we certainly felt like we'd walked further.
2.05pm: Yes, we had! At just over 4 miles today, that's the most we've walked in one go, since we arrived.
Time for the now-customary siesta before my Birthday Dinner tonight. 💤💤
Birthday Dinner
Rather than scour the streets to attempt to find a suitable eatery, we stayed local – very local! Our Hotel has a good reputation for its food, and so we booked a table for 7.15. In the evening, it assumes a different persona, and becomes Orizontes Roof Garden Restaurant. More practically speaking, one of the benefits of eating here is that we could walk stagger 'home' afterwards, and no need to call for a taxi! 🥴👍
7.15pm: They reserved our table outside for us – and it was perfect! 26°C with a cool gentle breeze coming in off of the Bay.
Here's their Menu…
All in all, a brilliant meal in perfect weather – and outside too! It doesn't get better than that!
Cheers 😀
It's been a great day, and I've enjoyed reading all your cards and your good wishes posted online – I never knew I had so many friends! 👍, so thanks for remembering.
Tomorrow…
No idea at all, I've drunk wine!!! 🥴🥴💤💤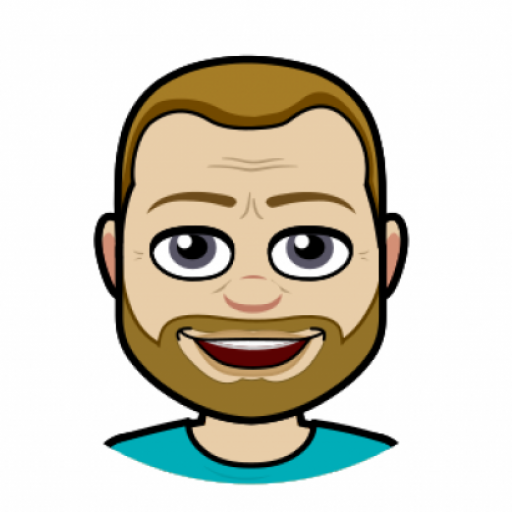 I got into blogging quite late in life, not publishing my first post until 2004 – well into my 40s!  My lifelong love of technology and communication (in all its forms), together with a fondness for the art of writing seemed to be the perfect combination to contribute a few words to the online community. But I'm no Samuel Pepys! If you're looking for deep and meaningful comments on a variety of subjects, then you've arrived at the wrong site! I only pen for pleasure! On average, my posts appear about twice per month, covering family & friends, cinema visits, eating out, holiday experiences and techy stuff. Oh, and as this is my hobby, there are no sponsored links nor adverts here – it's all done with love!
I hope you find it enjoyable, interesting and occasionally, even helpful!