Reading time:
5
minutes...
So apparently, this is the 'big one' – '60' – but luckily, I'm only 23 on the inside! This year, because of the 'bigness' of the event , I'm having quite a few separate celebrations (mainly based around food). They already started on the 21st with Sally and Shirley from Juno L and D treating me to lunch at Brown's in Cambridge, and continue on-and-off throughout the rest of September, October and November!
Saturday, 24th
The next pre-birthday celebration was Saturday night at The Exotic Dining restaurant – the Indian restaurant in town.
Roger and Debbie, Jon and Trish, Bev and Jules, Trevor and Fiona, Richard and Nicki and Jo, Janet and Carol joined us for some fab food and chat. The only disappointment was they didn't have any Percy Panda desserts left – surely the high-point of culinary excellence at any curry-house!
Sunday, 25th
Sunday arrived with another planned foody-celebration. I dropped off the cats at Val's for 10am and then, on the way back, picked-up Lee. It's a family gathering – Roger, Jane, Oliver, Lee, Denis and Bev. Ann did all the hard work by creating some mouth-watering dishes and Bev supplied an appropriate birthday cake.
Bev sorted out my Cake!!
After coaxing the dishwasher into life, we settled down into comfy chairs for the rest of the afternoon. It was a fabulous meal – far too much of course – but delicious all the same! We said our goodbyes around 4 and I dropped Lee back at hers whilst Ann returned the kitchen to its normal ordered self. We were beyond knackered at this point, but managed to assemble all my card and presents in preparation for the 'thankyous' tomorrow.
Monday, 26th
Today is my official Birthday and it was an early start, as we were Edinburgh-bound! That meant getting up up at 4.45am (a bit of a shock to the system these days!) in time to leave at 6am to catch the 7.06am from Peterborough. After initially running slightly late, our train caught up and we coasted into Waverley Station just before 11.20.
After checking-in the luggage, we headed for the Royal Mile and St Giles Cathedral…
St Giles Cathedral
Then it was down to Holyroodhouse. Last time we were here, it p***** it down and we ended up taking refuge in the local Cafe. After coming out of the Palace, history repeated itself – and it was umbrella time! Again!
Luckily, the rain was short-lived and we headed back towards the Station for a look round the shops.
Classic Jenners from the Balcony
As is the custom, when we're in Edinburgh, we headed for Jenner's – originally a family-run department store, but now part of the House of Fraser empire (and personally, a bit disappointing, having lost a bit of its unique character). Still, we still managed to get an iconic view of one of the sales floors from the Balcony.
And then, the highlight of the day – Ann had booked Afternoon Tea at the famous Balmoral Hotel…
…where plans were made to get the resident Harpist to play 'Happy Birthday' followed by a round of applause from the other guests! Nice!
What a Treat!
It had been a fantastic experience, but by now, our early start was catching-up with us. So, it was back to the Station to pick-up our luggage and then the shortish much-longer-than-we-thought to our apartment for the next few days – The Chester Residence.
Wow! What a place. As it was a special event, they'd upgraded us from our pre-booked one-bedroom apartment to a ginormous two-bedroom affair! This is possibly the most lavish apartment we've ever stayed in! Fab!!
Inside our Apartment '8/2'
And that's here we stayed for the rest of the day  – knackered!
Tomorrow, we're off to visit the Royal Yacht, Britannia.
Tuesday, 27th
The View from our Apartment '8/2'
The weather forecast for the morning wasn't fantastic (but typically Scottish) – cold and a bit damp, so we did nothing for the first few hours.
Then it was off on the number 22 bus down to take a look round the ex-Royal Yacht, Britannia at Ocean Terminal, but not before a hearty breakfast!
We weren't sure what to expect once we got on Britannia – but we weren't to be disappointed. There was certainly an awful lot to see, and the suggested '90 minutes' to do the tour turned out to be about right!


…and after all that culture, we decided to look round the Terminal's shops and it was then that we discovered that it also had a cinema! What's more, The Magnificent Seven was showing in about 10 minutes!
Perfect! And I also earned a discount because of my age! It turned out to be a great film – and the cinema had super comfy eats too!
After the film, we took a last look round the shops and then hopped back on the bus and headed back to the centre of Edinburgh. We took a short troll down George Street where we spotted a Jaimie's Italian Restaurant. Perfect timing as tummies were rumbling!
Excellent service and excellent food made it the perfect pit-stop for our evening meal today. After settling the bill, we decided to walk back to the Apartment – and in spite of a minor wrong-turn, we were back in the warm by around 6.30.
It's been a great day. The Royal Yacht, Britannia exceeded our expectation in every sense, and it was good to get out and about on the local buses. The film was a goof ol' fashioned Western – and was probably one of the best film we've seen this year.
It's our last day here tomorrow and we need to be back at Waverley Station by 2pm, so we're not sure what to do with ourselves (although the weather forecast is quite promising!).
Wednesday, 28th
It's our last day here as we're on the 2pm train out of Waverley Station. We had a lazy morning, checking-out about 10.30am and taking a slow walk in the direction of the shops and the station. But not before sampling  one last Scottish brekky! Suitably stuffed we dodged the showers and headed back to the Station. Last time we used the Virgin First Class lounge here, it was a bit lack-lustre and looked like in was in the middle of refurbishment. This time around, the refurb had been completed (everything in tartan – bar the loo-rolls). They even had phone chargers on every table, surely the most vital of facilities for any traveller? A pity then, that NONE of them were working (well, at least the 10 that I checked!) Very disappointing Virgin!

We boarded our train on time and were pleased to see that the seats were sporting the new faux-leather upgrade. It was a perfect opportunity for this 'old in' to grad some shut-eye.
The New Leather-look Virgin
We arrived back at Peterborough on time at 17.46 and headed straight for the car. It was a smooth journey home and after dumping the bags, I picked-up the moggies from the Cattery and by 7.30pm we were back indoors with the big adventure over!
That's it for another year – I've been spoilt in every sense of the word!

Cards
Ann
Angela
Antoinette
Bev
Bev and Jules
Carey, Clive, Abigail and Madeline
Carol
Conor
David and Val x2
Debbie and Roger
Denis
Fiona and Trevor
Gill and Chris
Ian and June
Ian and Sharon
Ian and Ann
Jane and Mick
Jo and Janet
Lee
Margaret Spencer
Lyn and Richard
Margaret and Alan
Neil, Debbie, Alfie and Frankie
Nick and Celina
Nicki C
Paul and Karen
Philip P
Ralph and Karen
Roger, Jane and Oliver
Rosi, David, Rhiannon and Jack
Roy, Susan, Lauren and Janine
Sally, Amie and Zak
Sean C
Sue, Paul and Ben
Tom and Julie, Nick, Lewis and Georgina
Trish and John
Valerie H
Social Media
Abi Amos
Andy Bull
Ann McL
Bev
Carey H
Carl G
Carol A
Debi B
Evelyn Jones
Fiona M
Francesco F
Frankie P
Geoff B
Geoff W
Gill A
Heather E
Helen K
Ian H
Ian McL
Jane S
Jerry F
Jo K
Jonathan H
John W
Joy D
Julie T
Karen H
Karen M
Karen R
Karin S
Kate P
Kay W
Kevin P
Linda A
Lynn R
Mags L
Mike P
Nicki C
Nigel O
Pam Roper
Pauline O
Ralph G
Richard P
Rosi L
Roy C
Sean C
Stella H
Stuart McL
Sue J
Tania L
Trish C
Gifts
Ann –  Hermes Gift set
Antoinette, Angela, June, Carey , Rick and Philip – Amazon Vouchers
Bev – Amazon voucher
Carol – Bottle of Bailey's
David and Val – Amazon voucher
Denis –  Amazon voucher
Denise – Cash
Gill and Chris –  Amazon voucher
Ian and Ann/Alan and Mags – Flight experience voucher
Jane and Mick – Amazon voucher
Jo and Janet – Gin/Tonic/Gin glass/Gin Liqueur – Unicorn Tears
Lee – Amazon voucher
Neil and Debbie – Bottle of Prosecco
Nick and Celina/Ralph and Karen/David and Valerie – Amazon voucher
Nicki – Cash
Paul and Karen/Rosi and David/Tom and Julie/John and Trish – Toiletries Bag and Gadget Store
Roger, Jane and Oliver –  Amazon voucher, Raspberry Gin/Honey
Roy and Susan – Bottle of Gin
Sally B – PacMan Tank/Fridge Magnet/Geeky paper clips/Mobile phone notepad
Sean C –  Bottle of white wine
#DoDO60
Previous Birthdays…
2015
2014
2013
2012
2011
2010
2009
2008
2007
2006
2005
2004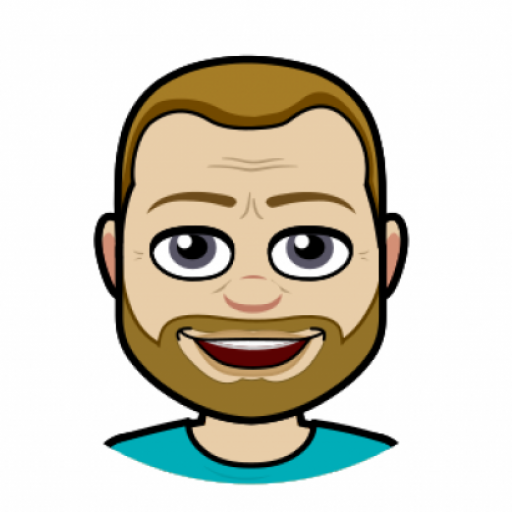 I got into blogging quite late in life, not publishing my first post until 2004 – well into my 40s!  My lifelong love of technology and communication (in all its forms), together with a fondness for the art of writing seemed to be the perfect combination to contribute a few words to the online community. But I'm no Samuel Pepys! If you're looking for deep and meaningful comments on a variety of subjects, then you've arrived at the wrong site! I only pen for pleasure! On average, my posts appear about twice per month, covering family & friends, cinema visits, eating out, holiday experiences and techy stuff. Oh, and as this is my hobby, there are no sponsored links nor adverts here – it's all done with love!
I hope you find it enjoyable, interesting and occasionally, even helpful!