Reading time:
15
minutes...
We're off on our annual Warner Weekend with our 'Northants Nutter' friends, Paul, Sue, Geoff and Rhonda. This is our third visit to Warner's since 2019, and they've all been great fun, with plenty to keep us occupied and offering great value for money.
This year, our destination is Warner's Gunton Hall nestled between Great Yarmouth and Lowestoft – and as you can see, amongst other attractions, it's just a short walk to the beach! From memory, I last visited Gunton Hall when I was in my early teens (I think 1970/71!) with Mum, Dad and my brother, Neil! I wonder if it had changed much? 🤔
Our first Warner experience
Warner Weekend 2019 – Littlecote House Hotel
(March 2019)
11.10am: We're off! Paul and Sue drove to ours and we left together in Robert just after 11. Ann piloted the first leg to Thetford.
12.53pm: At Thetford, we stopped for leg-stretch and other conveniences! We met Geoff & Rhonda there and compared notes for the remaining party of the journey.
1.25pm: Much relieved, and after an M&S 'meal deal' from the BP station, we got back on the road, continuing our journey eastwards. I took over the wheel – next stop, Gunton Hall!
Getting there had been a long drive that took longer than Mr Google predicted. The problem? the Brandon roundabout, Thetford; whilst closer to our destination, roundabouts, in general, became our next challenge (there seemed to be thousands of the buggers!) where each one showed off its massive queues.
Our game of 'spot the roundabout' significantly added to our journey time, but in the grand scheme of things, it didn't really matter (but it was very frustrating!).
For number fans, we consumed about 'half a tank' of electricity (30kW) getting there, but helpfully, there were no worries about costs, as Warner's had recently installed electric charging points – and the charging was completely free! That saved us the equivalent of around £25-£30 in diesel (or about £1.50 in off-peak or £5 in peak leccy charges).
Financially speaking, that was a good start!
Our second visit to Warner's
Warner Weekend 2020 – Holme Lacy House
(March 2020)
Day 1

(Friday, 20th)

2.58pm: On the upside: Talk about immaculate timing! We arrived two minutes before official checking-in time. On the downside: Instead of the two-and-a-half hours predicted to get there, it was closer to four! We were finally here, and the checking-in process, in complete contrast, was a model of efficiency. We were soon heading to our Chalets Lodges, keys in hand, within just 15 minutes of arriving. Well done Warner's 👍👍
The staff were really on the ball, quickly recognising the familiar hum of our electric cars – and pointing us in the right direction to the two Rolec chargers!
First impressions of Gunton Hall since my last visit in 1970/71? Very clean, a bit tatty in places, but clearly VERY popular!
I then began to recognise more from all those years ago, and in some respects, it didn't feel like it had changed very much. I felt a strong sense of Hi-de-Hi in the air whilst recalling, as a sprog, that it had been a very enjoyable time with the family.
I was really looking forward to re-visiting the Crazy Golf after my last success in the 70s!! 😀
With the cars looked after, our cases were quickly transported by the staff to our Chalets Lodges and we were ready to unpack.
3.25pm: OK, it's not The Dorchester, but it had everything we needed for our three nights here! Freeview wide-screen TV, free WiFi, Tea & Coffee facilities, free snacks and free soft drinks in the room, plenty of chairs, a safe, a very large comfy bed, a fridge and a well-equipped bathroom.
4.00pm: Our first task, now the suitcases were out of the way, was a quick rendezvous with our fellow Nutters, in order to plan our activities for the rest of our stay. Looks like 'Rifles' and 'Archery' are really popular (as they always are at Warner's!) so it was a good job we were booking in advance!
4.35pm: With our activity list booked for the rest of our stay, it was time for the customary inaugural 'Nutters Golf Tournament'. Last time I was here (as a fearless fourteen-year-old with the family) the game involved – amongst other challenges – a slide and a windmill, where I'd scored a hole in one!
Disappointingly, as we booked our 'Nutters' slot, I learned that Crazy Golf had long been abandoned here – and instead, we were given proper clubs, for a proper Pitch & Putt! Things looked serious!
As it turned out, it was quite a tough course, mainly due to the length of the holes – in fact, the longest we've experienced at Warner's. It really tested us all, but serious golfers (as well as non-serious ones and even complete non-golfers) would have had nothing to fear from us! Par 7 seemed to be, err, par for the course for us!
After a few enthusiastic whacks (and lawn-killing) collectively and individually, our golfing skills were now clear! There was nothing to brag about, but Paul turned out to be pretty good, and consequently took an early lead – and that's how things stayed. We progressed from complete c**** to mediocrity inside an hour, but maybe 'progress' was the wrong word here. We paused the game at hole 5 as our particular (ahem!) 'technique' meant that each hole was taking in excess of 15-20 minutes!
Excuses for my performance were numerous. My fave was that "the screaming hoards from those on the roller-coaster at next-door's Pleasurewood Hills put me off my stroke" Yeah, right!!
5.25pm: With the tournament now on-hold, we headed back to our Chalets Lodges to finish unpacking (this was far less stressful!) and change our clothes in preparation for the evening meal and subsequent entertainment.
6.30pm: But before the main event in the restaurant, it was all round to Geoff and Rhonda's Chalet Lodge for 'pre-dinner dwinkies and nibbles'. Rhonda impressed us all with not just crisps, but olives, lamb kofta and stuffed chorizos – Oh! and a cheeky sparkling Sharaz that sounded like an odd combo, but tasted delicious!
7.25pm: Suitably alcohol-fuelled – and just a little bit stuffed – we headed for the restaurant, and our first evening meal. The arrangement here is that diners are offered of choice of seating times (you can't just 'turn up'). Ours was 7.30pm, and as we approached, we could see it was a popular choice! They say Brits love to queue, and Warner's had certainly responded to that wish! It felt a bit like waiting for school dinners, as the twenty-strong queue waited for 'the nod' to be let in. Luckily, it was a short wait – just 10 minutes or so – and we were then shown to our table.
7.40pm: Nice! The dining room – The Rosewood Restaurant – looked as if it had enjoyed a recent makeover. Layout-wise, it resembled the arrangement on some cruises where the tables are close together (but not too close) and positioned across a couple of levels. It felt light and airy, and we were soon looking at the Menu (that, according to Warner's website, had also been 'refreshed').
The fashion for printing menus in impossibly small text made us glad we'd brought our reading glasses. After a heavy workout with our spectacles, our choices were made – It was an imaginative menu and I opted for Tomato Soup, Rustic Sausage and Strawberry & Salted Caramel ice-cream. 'Rustic Sausage' was a bit of a misnomer as there was nothing 'rustic' about it – in fact, there was nothing 'sausage' about it either, being more of a ragu consistency, Still, it was very tasty and spicy too! Phew! 🌶🌶🌶🌶🌶 For mass catering, it was all very tasty and well presented.
Service was very friendly from our Waiter, Lois, albeit a bit slow, but we had plenty of time on our hands, so it didn't matter! By the time we'd finished our Desserts, it was almost 9.30pm – and time for our first night of entertainment.
9.30pm: We took the short stroll to the entertainment's area – The Pavilion – where seats were in very short supply! Clearly, the Warner 'lifers' had planned strategically, by eating early and bagging all the best seats (you can't reserve them here like many other Warner venues) – that's the seats not the people!
Tonight's star was 'soul diva' Evah Morgan who gave us just over an hour of her talent (plus one encore). Her voice was the type that could destroy buildings at 1000 paces, albeit a bit 'samey' – she really belted them out! She also managed to get the dance floor filled within her first couple of numbers. Diana Ross, Whitney Houston, Gladys Knight and many others were all with us tonight!
10.45pm: After checking the car's charge we headed for the land of nod, leaving the remaining Nutters to party the night away!
Day 2

(Saturday, 21st)

9.15am: Today began (as all our Warner breaks do!) with a hearty breakfast!
I needed the calories as it was a packed programme ahead (no change there then!)… Daily Quiz… Rifles… A bus trip to Great Yarmouth… and then the highlight of the weekend: The Alter Eagles.
10.30am: Quiz time and The Northants Nutters were on fire (in anticipation, at least!). After all, it's the winning not the taking part isn't it? We've got a great track record with Warner quizzes, so what could possibly go wrong!!!????
We settled down on Table 20 and waited for the off. It was well-supported – the adjacent room was also full – and 20 questions later, we'd scored…
…a slightly disappointing 12! 🙄 However, in our favour, when the overall scores were announced, we realised we'd done better than we thought, having got the third-highest score. My proudest moment? Knowing that Heinz Foods was founded in 1869! How the heck (and more importantly, WHY did I know that???)
11.30am: Rifles at the ready! Paul, Sue, Geoff and I arrived in good time receiving a thorough briefing from our enthusiastic host, Rory.
Meanwhile, Ann and Rhonda took a more relaxed approach to activities, with a stroll around the immediate area.
Meanwhile, back at the Rifle Range…
From memory, these rifles were superior to those we've used at previous Warner locations, and we were all soon shooting with a very high degree of accuracy! Those telescopic sights were very helpful!!
Even my normal average performance showed an improvement, with good grouping and three out of five in the bull area.
With such great accuracy around, it was time to raise the stakes and bring us all down-to-earth. In this round, Rory encouraged us to try shooting at a reverse target – that is, with the target turned around, so that the shooter is aiming at (just) a blank white square. As expected, this was just as hard as it looked!
That was a REALLY tough challenge! 🤔
12.35pm: With the shooting over, it was time to shoot off to Great Yarmouth! We didn't know what to expect, but we guessed, being a Saturday, it might be a little busier than usual. The weather appeared to be holding where it was comfortably warm with an occasional breeze.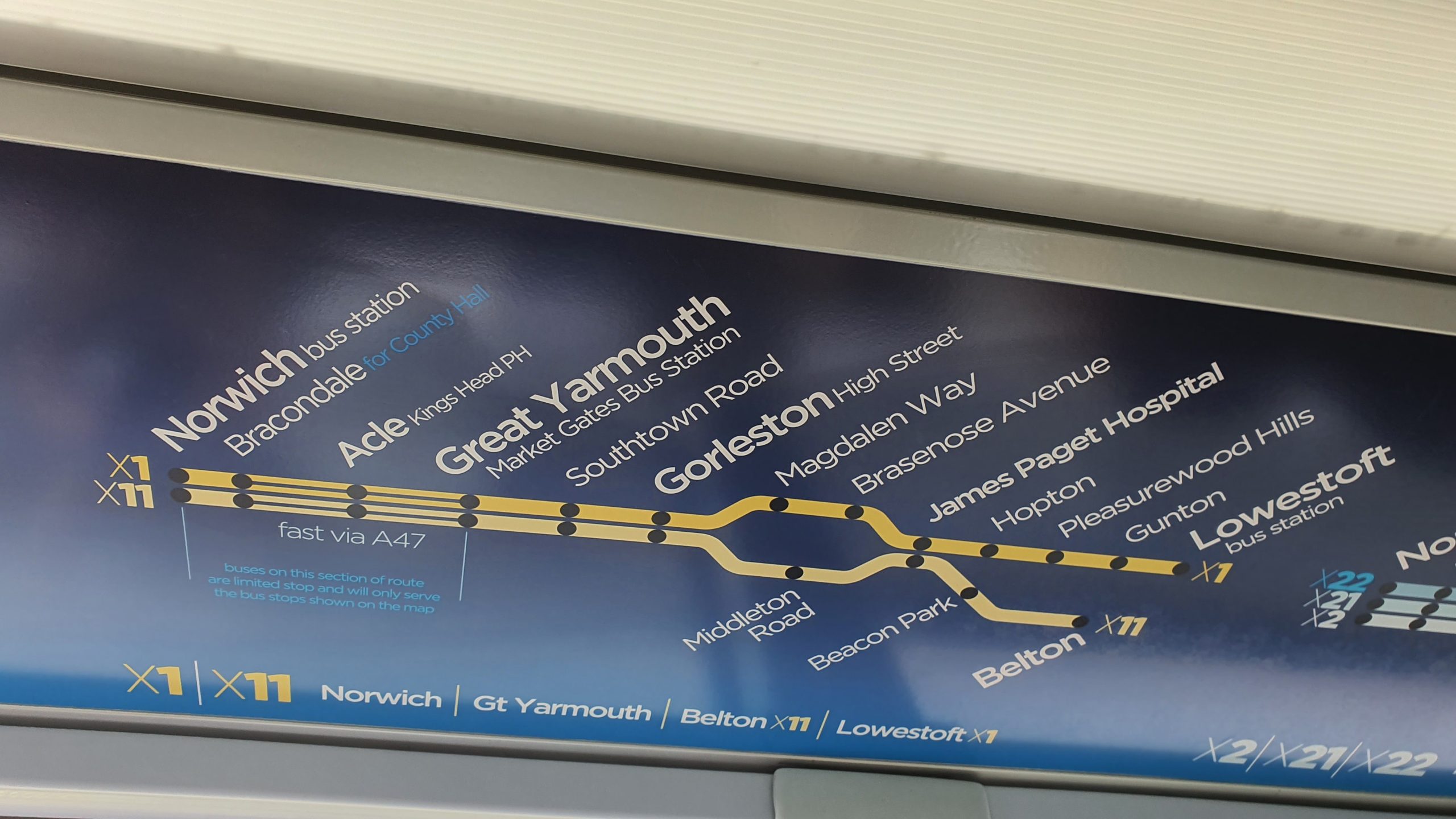 As usual, senior management had done their research, and to make it interesting, we did it all by Bus! And to make it even more interesting, Ann and I 'enjoyed' a robust debate about whether 'research' had got the location of the bus stop correct.
Luckily, my wounds healed very quickly and I was soon table to take the short limp walk out of Gunton Hall turning left right left RIGHT!!!!! to where the X1 stopped. We didn't have to wait long and headed for the top deck!
1.25pm: About 40 minutes later, we arrived at Great Yarmouth's Bus Station – Market Gate. If you like your bus journeys straight-as-a-die, this won't be the route for you, as it literally went all round the houses from Gunton Hall. Hats off to our driver who negotiated the twists and turns with a Lewis Hamilton sense of precision and position!
To say the Town Centre was busy was a bit like saying The Pope likes a bit of religion. It was absolutely heaving – and some! I think we all thought it would be another seaside town struggling to survive – how wrong we were!!!
There were plenty of shops – a few were boarded-up but the rest were really buzzing with business. When was the last time you saw a shop selling LPs and 45s? (remember LPs?) – and like the majority of other retail spaces, it was doing a good trade.
The town was full of people, jostling for position along the pedestrianised area – Charlie Chaplin was secretly smiling, I'll wager!! If there was any worry about Covid, there seemed to be no evidence here – not today, anyway!
As we approached the famous Pier, the area was now even busier. Considering Great Yarmouth's iconic construction doesn't actually go out to sea, most of the locals seemed to have still turned out for a visit (maybe just to see whether it had moved? – It hadn't!)
As we ventured onto the Pier, it was like stepping back in time. We're all used to the Press droning on about the 'death of seaside towns' and 'another Pier in jeopardy' – but clearly, Britannia Pier hadn't seen the memo!!
The immediate area had all the things you might expect from a thriving Pier and Beach. The donkey rides below us were especially popular, as was the Pier itself with its traditional side-shows – candy-floss, dodgems, haunted house and more. I can honestly say that the last time I saw a Pier this busy was when I was last at Gunton Hall (circa early 70s)! It was good to see all the activity!!
And if the Pier was a bit too 'kiss-me-quick' for you, then the Beach was a sure-fire alternative. A gorgeous colour that was filling up very quickly!
1.35pm: Trying to find somewhere to sit down for a break and grab something to drink became our next challenge. Everywhere close to the Pier was busy (and expensive) so we decided to explore further along the seafront. However, the prices didn't change very much!
Actually, venue choices were limited, but after running out of options (and a bit of puff!) we settled for the rather seedy-looking 'dive' The Landmark. Predictably, it was packed, but not with seeds! Being delicate flowers ourselves, we were lucky enough to find a quiet corner with some comfy chairs. A single round of drinks later, we were refreshed and recharged. During our resting, we spent time trying to remember the famous pop star from the 90s who sang and played the saxophone*
*Curtis Steigers
A spot of reflection followed: We all agreed that walking around the town in the warm(ish) sun had been great, and it was good (if slightly surreal) to see the area so busy 🤔🤔
There wasn't much else to see, so we decided to head back to base, and if possible, catch the 4pm presentation about the history of Gunton Hall. The weather was now beginning to turn grey and there was a bit of rain in the air, so we quickened our pace.
3.05pm: In the spirit of variety, instead of getting the same Bus/route back to Gunton Hall, we chose the '1' instead of 'XI' (Us Nutters are radical and like to live on the edge!!). Journey time was about the same but the return took on a more coast-hugging route. If the journey to Great Yarmouth had been twisty-turny, going back was even more 'angular'! It was easy to see why these Buses are called 'Clippers', given the number of times we collided with branches of trees.
4.10pm: We just missed the start of the history presentation about Gunton Hall, so we decided that having a cuppa and putting our feet up was the more important option! Then, there was just time for a quick tidy and freshen-up before hosting tonight's 'festival of cholesterol'.
6.15pm: It was all round to ours for pre-dinner drinks and nibbles (that wasn't quite as posh as Geoff & Rhonda's banquet last night) but we coped. It filled the gap before the main event and those Red Leicester Mini Cheddars went down a treat together with the Doritos, Sweet n Sour Popcorn and M&S Rosé Prosecco! Classy, that's us Nutters! 👍
6.50pm: Time to stagger head to the Restaurant!
7.00pm: We blagged an earlier eat time with the Restaurant in order to ensure we finished in enough time to grab some preferential seating for tonight's main event: The Alter Eagles.
Did it work? Well, no and yes! There was certainly no issue with getting in earlier, it was just that as we approached our table – it was already occupied.
Still, some quick thinking by the Maître d relocated us all to another table nearby, where the speed of service turned out to be even slicker (thanks Kirsty, our 'tonight only' Server) than last night. The food, wine and service was again top-notch, and we were all done in under 90 minutes, meaning we got to our seats with a generous hour to spare.
A great experience!
8.31pm: We grabbed six seats together, located about 4 rows from the front. We had a good view, and table service for ordering drinks was its usual speedy self.
9.29pm: This is who we'd come to see – The Alter Eagles tribute band! (not to be confused with the similarly named Illegal Eagles) and they didn't disappoint. Beginning with Take it Easy and then rattling through the rest of Eagles' back catalogue of hits with ease, they saved the best until last: Hotel California – complete with a rarely seen double-necked guitar.
The six-piece was formed in 2003 and were a very credible alternative to the real thing! The guitar-playing was outstanding, and their voice-harmonies worked well. Perhaps more importantly, I think they enjoyed us as their audience as much as we enjoyed them as performers. The Band seemed genuinely moved at the reception we gave them and pretty much fell silent (vocally speaking) during the singalong parts where we all joined in – and took over – with great enthusiasm. If I had one issue with the gig, it was the sound mix. I'm no great expert, and it might have been because we sat to one side, but for me, the drums were far too forward in the mix and the lead vocals, too far back.
All-in-all though, a stellar 90-minute playlist with a Band who clearly were great mates as well as great musicians!! Fantastic!
Here's the Playlist from the night…
Silver Dagger/Take It Easy  

Witchy Women

Life In The Fast Lane

New Kid In Town

Peaceful Easy Feeling

How Long

Lyin' Eyes

Take It To The Limit

Already Gone

Rocky Mountain Way

One Of These Nights

Desperado

Heartache Tonight

Hotel California
Thanks, Jay Stezaker (Vocals, Guitar), Steve McCormack (Vocals, Guitar), Alan Tomkins (Vocals, Keyboards, Guitar), Rob Beattie (Bass, Acoustic Guitar, Vocals), Mike Bradley (Guitars, Vocals), Ollie Green (Vocals, Drums) and Glenn Thrower (Mixing Desk) for giving us a great time!
11.05pm: It was nighty-night from us two whilst the rest of the Nutters partied on!
Day 3

(SUNDAY, 22ND)

9.15am: We all met at Breakfast and planned the day…

Another day, another action-packed itinerary! Us Nutters have stamina!!! Ready… Set… Go: Trivia Quiz… Coastal Walk… Line Dancing (optional, thank goodness!)… MakeUp Demonstration… Table Tennis… Archery… Pop Trivia Quiz… Lie down in a darkened room!
10.30am: It's the daily Trivia Quiz! Could we improve on yesterday's score of 12/20? It was certainly popular with the two rooms pretty much 100% full.
Well, we certainly did do better than Saturday's score, amassing a pleasing 18 out of a possible 21!! (We ended up in 2nd place). Luckily for us, there's another Quiz this afternoon, with the emphasis on music – so, another opportunity to show off our knowledge!!
11.37am: Time for our daily walk. This time, we headed to the beach, thanks to some inside information telling us of a not-so-obvious footpath near the Archery area that led directly to the sea and sand!
The weather wasn't exactly on our side with intermittent showers, but it was pleasant enough – and what are Sunday mornings for anyway ehh??
11.56am: The light rain continued, but it was now more showery – not enough for us to find shelter, but sufficient for us to decide to NOT venture much further and head back to our Chalet Lodge.
We retraced our route back pretty much step-for-step with the added motivation of stopping off at The Lambert Lounge for a drink before our next activity at 2.15pm.
Almost two miles wasn't bad, and so we felt we'd earned our refreshments! 👍
2.10pm: Whilst the Girls took on Line Dancing, Geoff, Paul and I chose the very manly Table Tennis instead…
3.15pm: Time for our final activity for the day – Archery!
Actually, we all did pretty well! No Instructors were maimed, no dead seagulls found in the immediate area, no arrows lost, and no passers-by were injured!!! Surely a cause for celebration? Sadly though, we weren't allowed to keep our targets (or any seagulls) to prove our proficiency!
4.15pm: Quiz time for the last time! Ann and Rhonda were still at their session in the Spa, so our team was severely depleted for the final Quiz of the weekend. This one had a musical theme to it and was hosted by Hayley, one of the in-house dancers. Like all the other quizzes during our stay, it was very well-supported – and taken very seriously. Our reduced team of four scored a respectable 13½ out of 20, putting us in about 5th place. 😀
5.20pm: Just time for a quick freshen up!
6.45pm: Next stop? Paul and Sue's Lodge for some pre-nibbles before heading off to the restaurant for our final evening meal. The Limited Edition 'Ploughman's Mini Cheddars' and the Quinoa Sour Cream & Chive Curls (courtesy of Mr Tesco) complemented the Blanquette De Limoux perfectly!
7.30pm: Of to the Restaurant and our final Dinner didn't disappoint! And it introduced something I've never seen before on a menu – anywhere in the world in fact… 'bottomless roasties'. Like most people, I already understood the concept of bottomless soft drinks (I think I came across that first in the USA some years ago), but surely it didn't mean the same generosity applied to potatoes?
But first, I had to get through the rather generous Starter – The Deli Board. Measuring about half the size of the county of Norfolk, it was a handsome feast!! It even featured some green stuff too! – so I felt pretty much guilt-free!!
Back to the bottomless discussion….
Yes, good news, it was the same principle as bottomless soft drinks! In short, the roasties keep coming until you say stop! Actually, I didn't need to say 'stop' at all as Ann had pre-empted my love of this root vegetable, and asked our Server to 'pre-fill my plate'.
Best meal of our stay? Very probably!!
9.30pm: It was off to The Pavilion for our final dose of Warner's entertainment. Tonight was entitled 'Call Me' and featured the in-house entertainment team powering their way through three decades of British Music.
Oh dear! I guess we should have spotted the signs on arrival… a half-empty venue (but maybe people were busy packing?).
OK, 10/10 for energy and enthusiasm from the singers and dancers, but just too much prancing about and not enough 70s/80s/90s tunes (yes, I really am getting old!!!) – and who are Oasis anyway? I sensed that the audience were, in the main, a bit half-hearted about it all too – some left partway through, whilst the 'let me here you' part didn't find many takers.
Maybe we'd all just been spoilt by the brilliance of the Alter Eagles the night before? Sorry Warner's, it just didn't quite do it for me!?
10.38pm: We're knackered, but our fellow Nutters partied on! Life in the fast lane? We were too tired to fight about it pack, but we'll do that in the morning. Check-out time tomorrow is a rather early 10am! (but maybe we can never leave??)
See what I did there!!!! Yes, The Nutters are Eagles fans!
Well, that's it for another year at Warner's! We've already booked our next one for January 2022 at Alveston Manor, Nantwich (at an unbelievable price!). For us, January is such a 'nothing' month for us and with all meals, all entertainment plus all the facilities for around £64 per person per night is for us, a bit of a no-brainer!
What do we think of Gunton Hall?
After three days here, we all agreed it's been a great experience. The food has been excellent, and Warner's people can't do enough to ensure that your stay is the best it can be. The rooms are well-equipped, if a little warm for us on this occasion, but the bed was large and comfortable. The activities here were varied – and very popular – making the separate Games Hall a very clever use of space. As a result, they were protected from the variability of the English weather (and so were we)! The Gunton Hall estate is not the most attractive suite of buildings in the Warner portfolio (much of it looks the same as when I was here in the early 70s) but its areas of wide open green space more than makes up for it and gives the whole area a very airy feel.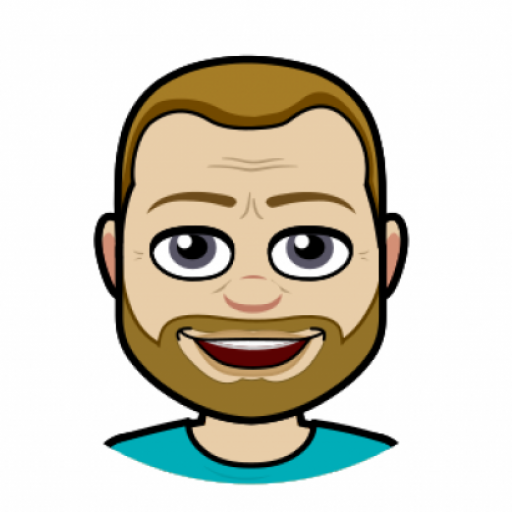 I got into blogging quite late in life, not publishing my first post until 2004 – well into my 40s!  My lifelong love of technology and communication (in all its forms), together with a fondness for the art of writing seemed to be the perfect combination to contribute a few words to the online community. But I'm no Samuel Pepys! If you're looking for deep and meaningful comments on a variety of subjects, then you've arrived at the wrong site! I only pen for pleasure! On average, my posts appear about twice per month, covering family & friends, cinema visits, eating out, holiday experiences and techy stuff. Oh, and as this is my hobby, there are no sponsored links nor adverts here – it's all done with love!
I hope you find it enjoyable, interesting and occasionally, even helpful!