Reading time:
4
minutes...
Thursday 10th August
Good morning Landlubbers! It's Day 1 and the Northants Nutters (aka Paul & Sue, Geoff & Rhonda and us two) are heading for the wet stuff, courtesy of P&O and the good ship Aurora! Our friends, Richard and Nicki have also booked the same Cruise and were later sworn-in as 'Honorary Nutters®'!👍😉
It's a short one – a five-nighter – taking in Hamburg and Zeebrugge.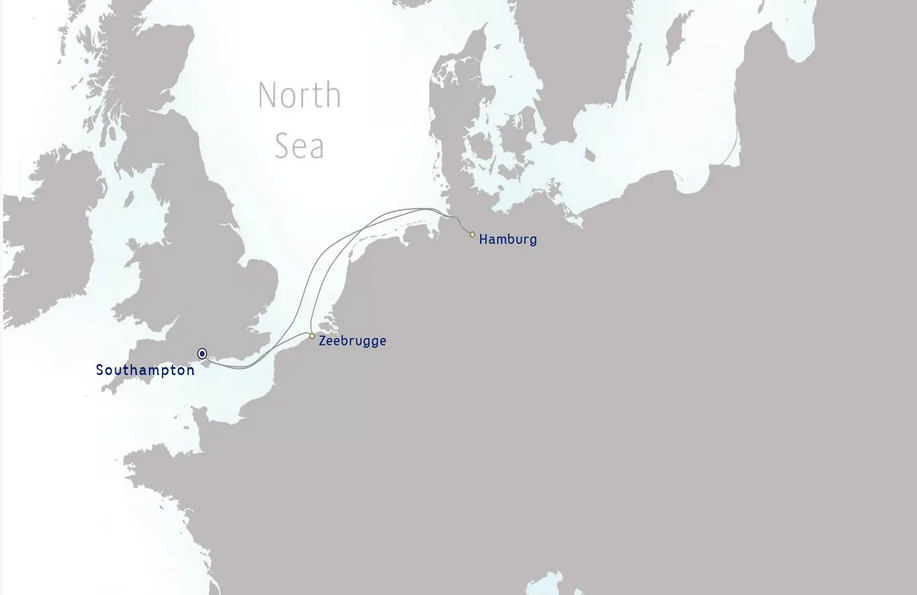 This is our first 'Nutters' trip together at sea, although we've enjoyed quite a few over the years, on dry land – and even abroad! 👍😀
---
Northants Nutters® Tour Dates

Our first Warner experience
Warner Weekend 2019 – Littlecote House Hotel
(March 2019)
Our second visit to Warner's
Warner Weekend 2020 – Holme Lacy House
(March 2020)
Our third visit to Warner's
Warner Weekend 2021 – Gunton Hall
(August 2021)

Our fourth visit to Warner's
Warner Weekend 2022 – Alvaston Hall
(January 2022)
…and then we went further afield…
to Cyprus!!
Northants Nutters abroad
(November 2022)
---
We're off!
First, we had to get to Southampton. We'd been advised that boarding was around 2pm and so, working backwards, we allowed three hours for the drive to the Port; a 45-minute charge for EVie (plus some time to refuel US!) and finally, a little wriggle-room. Factoring all that in, we left just before 9.30am.
Ironically, as we headed OUT of the UK, we were about to leave behind one of the hottest days of the year so far! 🤔
Our first stop was Moto Chieveley Services, for those three essentials for the modern traveller – a nibble, a wee and a top-up charge for EVie. The latter wasn't strictly necessary, but it would save us from needing to stop on the return trip. We had to queue when we arrived (which is becoming a regular thing these days for EVs) but we were in and out in under an hour, including helping out a first-timer attempting to charge his ID5.
Ahoy Southampton!
All Aboard
We certainly will be!
It was a short walk from Portside Meet and Greet and we were spot on with our timing, arriving at exactly 1.45pm. David, our neighbour had recommended them for their competitive pricing for parking – and they didn't disappoint! They even offer a service where they'll charge your EV for you whilst you're away (at the time of writing it's a flat fee of £20). Embarkation was a breeze. We were processed and through Security in record time and soon on board familiarising ourselves with the ship's layout.
We'd already got together back in June to plan the finer details for this trip, so we were literally ready to sail by the time we arrived. As I mentioned earlier, our good friends, Richard & Nicki had separately booked the very same Cruise and became honorary 'Nutters®' for this outing! 😀👍. Conveniently, we're all on the same deck, meaning less time searching for each other …and more time eating, drinking and enjoying everyone's company! Yes, I know – it's a tough life! 😉.
After a quick rendezvous in the Horizon Buffet on Deck 12 and an attempt to get the table rejigged for 8 (fail!), we headed for our Staterooms. Our cases were waiting and so, it was time to unpack.
Inside 'C145'
We haven't sailed with P&O for a good few years, and things have changed quite a bit! And all for the better! 👍👍. It's a fairly compact stateroom, but has everything we need – including a sofa and (unusually) a bath – plus a balcony! Sunnil is our cabin steward and he gave us the obligatory briefing to prepare us for departure. There was no formal Fire Drill at our Muster Station, simply a brief visit and a video to watch in our Stateroom.
We are Sailing!
We met up in the Crystal Bar for 5pm to take in the views as the Aurora sailed down the Solent.
Next stop? The Alexandria Restaurant for literally our first taste, in a while, of P&O food.
We were allocated first sitting (6.30pm) but weren't able to get a table for the eight of us, in spite of trying (on two separate occasions). No matter, as Nicki and Richard, our two honorary Northants Nutters® were on the Table next door.
Table service was great, and the food went down a treat.
Plenty to see and do tonight!
Entertainment
After the meal, we headed off to the Curzon Theatre for tonight's entertainment. This came in the shape of The 4Tunes.
As their names suggests, there were four of them (but they did demonstrate they had much more than four tunes in their repertoire!) They tackled classics such as Bohemian Rhapsody (very good!), Sir Duke (very, very frightening!) as well as Send Them Home from Les Mis (superb!) and many others. All-in-all a varied performance with some songs landing better than others during their hour's performance. I'm not sure the between-song banter added much (a bit corny!) , but that's entertainment – apparently! 🤔.
Not a bad start to the Cruise (and infinitely better than our previous Cruise on the Regatta back in April where the entertainment was VERY disappointing. It was then off to The Crow's Nest Bar for a nightcap, or five. At just after 10pm, we wimped-out and left our fellow Nutters to enjoy more of the facilities.
Tomorrow…
We're all doing our own thing tomorrow, but we are coming together at 2.15 for the Afternoon Quiz.
It's also a sea-day tomorrow! Plenty of time then, to get to know the Ship, and check out the facilities. See you then! 👍👍.
10.15pm: Clocks go forward by an hour tonight! Nighty-night! 💤💤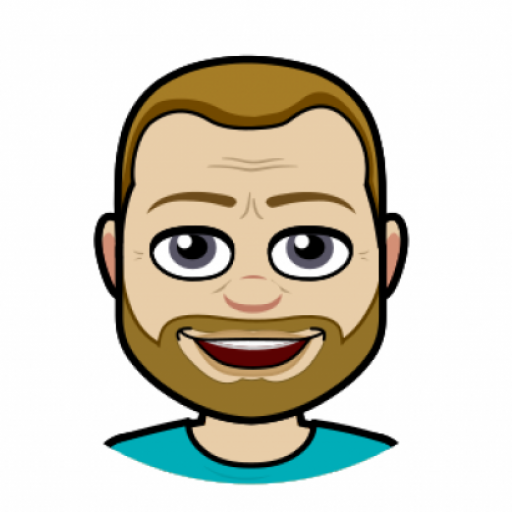 I got into blogging quite late in life, not publishing my first post until 2004 – well into my 40s!  My lifelong love of technology and communication (in all its forms), together with a fondness for the art of writing seemed to be the perfect combination to contribute a few words to the online community. But I'm no Samuel Pepys! If you're looking for deep and meaningful comments on a variety of subjects, then you've arrived at the wrong site! I only pen for pleasure! On average, my posts appear about twice per month, covering family & friends, cinema visits, eating out, holiday experiences and techy stuff. Oh, and as this is my hobby, there are no sponsored links nor adverts here – it's all done with love!
I hope you find it enjoyable, interesting and occasionally, even helpful!