Reading time:
4
minutes...
Sunday 13th August
---
What you may have missed…
Thursday 10th: Day 1 – Leaving Southampton
Friday 11th: Day 2 – All at Sea
Saturday 12th: Day 3 – Loving Lübeck (and Hamburg!)
---
Phew! A busy one yesterday, where, as a result, ONE of us, is feeling a bit tender this morning! 🥴 (clue: it's NOT Ann).
It's now Day 4 and The Northants Nutters are still 'all at sea' courtesy of P&O on the good ship Aurora! It's a five-nighter, taking in Hamburg and Zeebrugge.
Up anchor was just after 5.30am this morning, and we're now sailing along the Elbe heading for our next stop – Zeebrugge.
After last night's credible performance by the Nutters at the Syndicate Quiz, we were looking forward to a new challenge in the shape of another of the Aurora's Jukebox Hero Quizzes later this afternoon. OK, we didn't win last night, but we were up there in the top three, thanks to our combined 'Nutty' talents.
Until then, we're all doing our own thing at our own pace – just how it should be! It is Sunday after all! 😉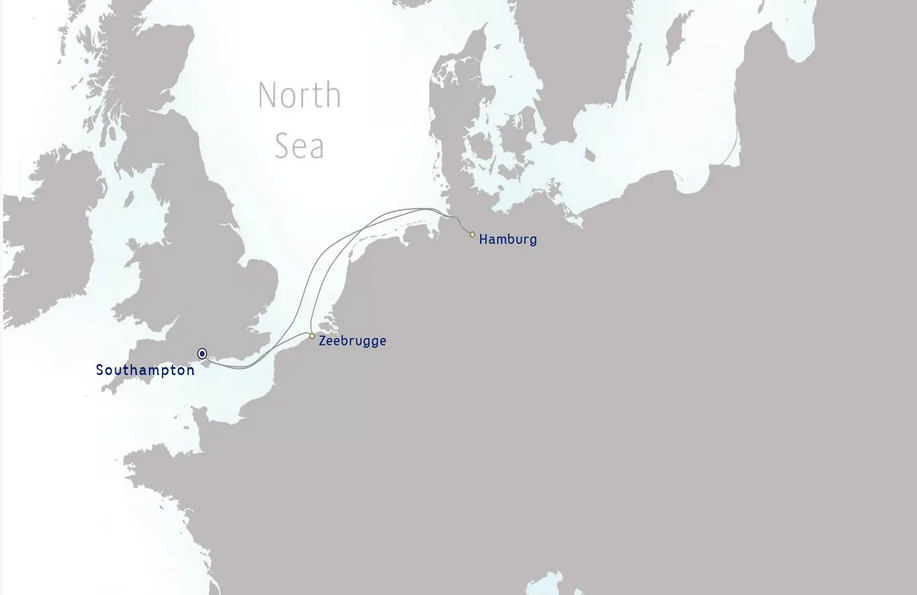 Lazy Breakfast
9.26am: A quick hour-or-so writing before Ann and I headed for the Horizon Restaurant aka 'the Buffet' aka 'The Troughery'. The latter description is probably a little unkind, but maybe it's our timing, because it's always a bit of a stampede whenever we go there. Still, at least you can get pretty much anything you want to eat! As expected then, even for a sedate Sunday morning, it was pretty busy, and where a vacant table for two, took some finding.
We found one! And whilst we tucked into our first meal of the day, we enjoyed some very pleasant shoreside scenes as we sailed along the Elbe (but I'd left my camera phone in our room, so no pics!!!). Doh! 🥴
Good to see the 'Body Sculpting Boot Camp' is still available!! 😲
Lazy Lunch
Well, that's a first! The Horizon Restaurant WASN'T heaving with starving souls eager to pile on a few more kilos!!! 🤔. Time for a lazy lunch including some 'brain food' prior to our next event. 👍 (Steak & Mushroom Pie IS brain food isn't it?)
The Afternoon Quiz – 'Jukebox Hero'
2.00pm: Here we go! 📝.
Perhaps not quite as busy as our first visit, earlier in the Cruise, but it still attracted quite a few. Boy! It was tough! They also brought in a new rule about 'maximum 6' for team sizes, so Richard & Nicki were forced to sit this one out. Twenty questions later, in spite of the difficulty, there were three teams who gained top marks (in the 30s). The quiz-master decided to put it to the vote as to whether the high scorers should be subject to a tie-breaker or instead, perform a dance-off to determine the ultimate winner. Whether it was the (non-winning) audience getting their revenge or a genuine preference, the vote went in favour of the latter and the three teams quickly nominated their 'lucky team member' who'd represent them.
The dance moves began! Based on the energy on display and his sheer agility, there was clearly only one winner (by some margin!) as judged by the loud cheers from the audience. Kevin was duly declared the victor (In an inspiration for 'Dad Dancers' everywhere, he was the oldest of the three by some margin!) 😉.
Then, after a quick pint and a natter with Richard & Nicki, it was back to the room for me and a short siesta.
Our turn to host…
6.15pm: All round to ours tonight for pre-dinner drinkies, where we polished off a bottle of champers and a zero-alcohol Cava – Freixenet. Nicki provided the nibbles, setting us up perfectly for the evening ahead! 🥴🥴
Freestyle Dining
7.05pm: Our second night of dining 'freestyle' – turn up at any time! The service was great but the food, for some of us, didn't quite hit the mark tonight.
Entertainment
Tonight, we headed for Carmen's and the Headliner's Theatre Company presentation of 'Up All Night'. The title sounded like a Carry-on film (ooo err Matron!), so we weren't sure what to expect! 'Headliners' are the in-house performers and singers and we'd seen them earlier on the Cruise (where some of us had been very underwhelmed). Tonight's production, I'm happy to say, was SUPERB! Excellent choreography, a coherent storyline (lurvvvvv! 😍😍) and recognisable tunes (by the likes of Ed Sheeran, Black-eyed Peas, Taylor Swift, Lewis Capaldi and others). It was all delivered 'in the round' where the performance felt as a whole, much more 'together' both visually and aurally than their first appearance.
Additionally, they used a hologram and the rear of the performance of an Irish Band, complete with fiddle, piano and flute, that perfectly fitted around the actors' movements and songs. In fact, many of us did a 'double-take' attempting to work out if they were real or not! It was so well co-ordinated and something that I've never seen before, anywhere in the world. A great innovation that added an extra dimension to it all! Alas, photography was expressly forbidden in any shape or form, so I didn't snap anything for fear of getting thrown overboard! 🤔. All-in-all, a very enjoyable performance!!! 😀😀
9.46pm: Our final stop for the evening was Busker Agustin Kafka in the Champion's Bar. This was another talent we'd not heard of, but the clue was in the name – he IS a busker and often found performing in central London. His speciality was acoustic covers of well-known pop songs. We were only there for a few of them, but for me, his rendition of Careless Whisper was amazing! 👍. In 2017, at the age of 21, he left his home town in Argentina and moved to the UK to pursue his music career. Plenty more information about his meteoric rise online here.
10.15pm: Time for us two to call it a night! As has become customary, we left the remaining Nutters to 'keep the flag flying'. An early start tomorrow!
Tomorrow…
Tomorrow, after we dock in Zeebrugge, we're heading for Brugge. Because of the train connections, we're leaving the Ship as soon as we can, around 9am, in order to connect with the local trains (1 an hour!!!).Sleep well! 💤💤😴😴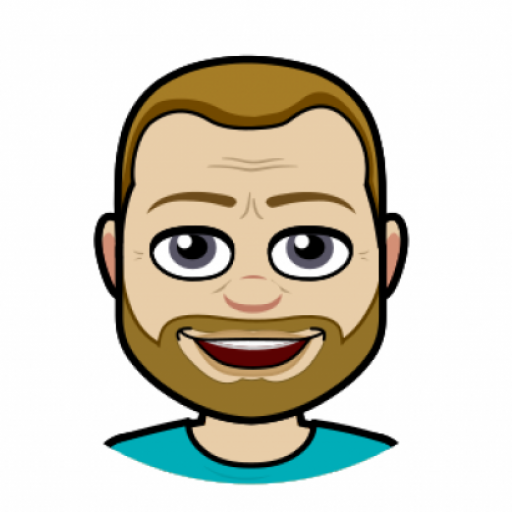 I got into blogging quite late in life, not publishing my first post until 2004 – well into my 40s!  My lifelong love of technology and communication (in all its forms), together with a fondness for the art of writing seemed to be the perfect combination to contribute a few words to the online community. But I'm no Samuel Pepys! If you're looking for deep and meaningful comments on a variety of subjects, then you've arrived at the wrong site! I only pen for pleasure! On average, my posts appear about twice per month, covering family & friends, cinema visits, eating out, holiday experiences and techy stuff. Oh, and as this is my hobby, there are no sponsored links nor adverts here – it's all done with love!
I hope you find it enjoyable, interesting and occasionally, even helpful!