Reading time:
5
minutes...
Monday 14th August
Morning all! 👋
Whoosh! That's passed very quickly! It's our final day (Day 5) where, for the past five days, the Northants Nutters® have been 'all at sea' courtesy of P&O and the good ship, Aurora!
We've taken in Hamburg and Zeebrugge along the way and the weather has, overall, been very kind to us.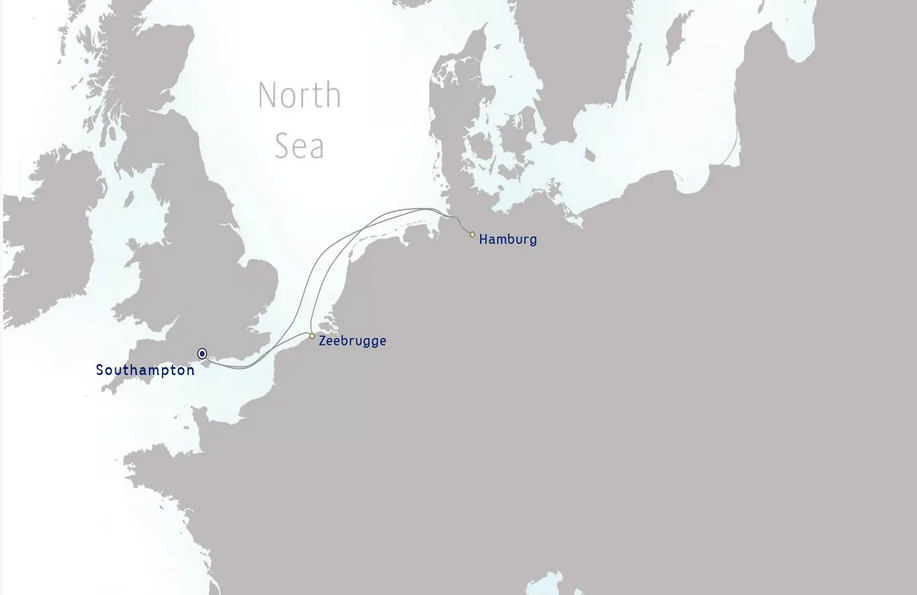 7.14am: After an overnight sail, we're now docked in Zeebrugge.
The Journey so far…
Day 1 – Departing Southampton
Day 2 – All at Sea
Day 3 – Liking Lübeck (and Hamburg!)
Day 4 – Sedate Sunday
Our plan today is to travel to the town of Bruges using the train rather than use one of P&O's excursion packages. For a start, it would be cheaper; second, we could fit around our own timings. But first, we had to get from the Zeebrugge Docks to the nearest railway station – Blankenberge. Why so challenging? The Dock Authorities don't allow members of the public to wander around the Dock area, so the first leg was to jump on board the free shuttle-bus – so far, so cheap! 😉.
Next, we boarded the 9.53 for the very short 11-minute journey from Blankenberge to Bruges. Best of all, it was also super cheap today! Why? Luckily for us, today was 'buy-one-get-one-free' and so the total ticket price for the eight of us was a very wallet-friendly 28 Euros… and that was for a RETURN ticket! That worked out to be around £3.03 each, there and back!! 👍. Fantastic value, especially as P&O charged £40 per person just to get you to Bruges (and £71 if you wanted the guided tour on top). We were quids in already! 👍. Word to the wise though – the trains are only one per hour, there and the same back, so watch your timings!
Bruges!
The city of Bruges (pop. c117000) is often referred to as the 'Venice of the North' because of its canal system – and the canals were on our list!
We really couldn't have picked a better day for it weather-wise – it was glorious, even warmer at 10am than the forecast suggested. After exiting the Station, We took the 25-minute walk towards the centre of town, having already planned to take a boat trip around the canal system FIRST simply to beat the hoards of fellow passengers that were to follow later.
It proved to be a smart move, as we only queued for around 15 minutes AND we had the luxury of being able to sit down undercover, keeping us cool for most of the waiting period. There are quite a few companies operating boat tours, and we picked this one simply because it was the first we saw.
9.45am: All aboard! Tickets were a reasonable 12 Euros each, and we were soon on our way.
The commentary was in English and considering it wasn't our skipper's first language, he made it humorous and educational.
It really was the perfect day for our river trip!! 👍😆
We all agreed that it had been a great experience, and where the stunning architecture will be a lasting memory. The whole trip lasted just under half-an-hour and was worth every cent!
10.35am: Our next stop (briefly!) was a quick look around the market stalls near to where we picked up the boat. Everything – and anything – you didn't think you needed was on offer! (well, nearly!). From car-horns to kettles, fudge to fridge magnets, there was something for everyone (or, no-one!) 😉
10.40am: Next, the short walk to the Market Square. It was already beginning to get busy, and this was before 11am! Time for some light refreshments, but first we needed to find space for 8 of us, preferably outside, but with some shade.
The Brasserie De Vier Winden suited our requirements perfectly, and we were soon looking through their extensive menu, including a comprehensive wine list (of course!)
…and as the saying goes: "When in Rome…", it would have been rude, whilst in Belgium, NOT to try the Waffles.
So we did! In a word… 'Yummy'… in two words: 'Yummy, Yummy!'. 😋😋
11.45am: As we got closer to midday, it was now busier and hotter, so we decided to make the most of our short stay – by splitting up (not permanently!) 😲. We agreed to meet up again in two hours after doing our own thing. That would then give us just enough time to walk back to the Station and catch the 14.55. Ann and I decided to spend that time just wandering around the immediate area and admiring the local architecture.
Unfortunately, we missed the opportunity of looking around the famous cathedral – Sint-Salvatorskathedraal, having arrived at 12.55 – and where it was closing at 1pm for an hour! 😕. There was so much to see here, and the small sample of photos above don't really do this beautiful town justice.
2.05pm: We all met up near the Burger King where we unanimously felt that Bruges is one of those places that deserves a return visit – and I'm sure we'll be doing that before too long. We were 'on the clock' and sadly, it was time for the walk back to the Station. What could possibly go wrong? 🤔. Ooops! Let's say we took the scenic route, but we still arrived back at Bruges Station with around 10 minutes to spare. Phew! 😉
4.02pm: We were back in our room just after 4pm. We all felt a little tired, but the timings had worked out well, and we'd all had a great day. So, just time for a cuppa and a short snooze before the evening events.
Pre-Dinner Drinkies
6.00pm: For the final time this break, it was time for our daily pre-dinner drinkies. Paul and Sue hosted tonight. We were spoilt again – crisps too!
Our Final Evening Meal
6.55pm: It was a return to the Medina Restaurant tonight. The service was a little sluggish, but generally, the food went down well all around. What slowed things down was the reintroduction of that old P&O tradition of thanking the Chefs and Waiters for all their hard work during our Cruise. It was well deserved of course, but we'd arrived earlier than usual, in order to get to the evening entertainment a little earlier.
Tonight's Entertainment
8.30pm: Tonight, it was a return visit by Josh Adams. He sang more tonight, although finding the funny bones in ALL of the Nutters was still a step too far. For us two, we felt that his performance was much more polished than previously and he certainly had a lot more of the audience 'with him' judging by the volume of laughter. Ironically, I still think his singing voice was his stronger talent.
9.25pm: After the entertainment, we headed for a final 'shandy' in the Crow's Nest.
The (Final) Syndicate Quiz
10.30pm: This is turning into a really popular event – it was pretty much full by the time we arrived! Ignoring the rules and forming a team of EIGHT (they suggest a maximum of SIX) just shows how edgy we can get as the Nutters! 🙃. It didn't help us much though, and we finished quite a way down the board! It wasn't our strongest performance tonight, but still, it's only a game, ehh?*
*No, it's not! 😲
On a happier note, Ann and I learned that in our absence LAST NIGHT, the Northants Nutters® actually won the Syndicate Quiz! So, it's probably best to finish on a high! 😉🤔
That's it for this holiday!
This is the Northants Nutters® signing off for this, their first sea-born adventure!
Next stop? Home!!
🏁🏁
Thanks for all your comments.
For just the Photo-Reel and none of my chat
CLICK HERE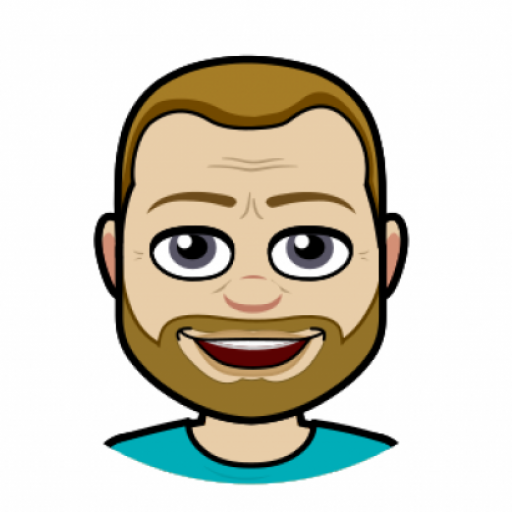 I got into blogging quite late in life, not publishing my first post until 2004 – well into my 40s!  My lifelong love of technology and communication (in all its forms), together with a fondness for the art of writing seemed to be the perfect combination to contribute a few words to the online community. But I'm no Samuel Pepys! If you're looking for deep and meaningful comments on a variety of subjects, then you've arrived at the wrong site! I only pen for pleasure! On average, my posts appear about twice per month, covering family & friends, cinema visits, eating out, holiday experiences and techy stuff. Oh, and as this is my hobby, there are no sponsored links nor adverts here – it's all done with love!
I hope you find it enjoyable, interesting and occasionally, even helpful!