Reading time:
5
minutes...
Friday 11th August
Good morning all! It's Day 2! The Northants Nutters are 'all at sea' courtesy of P&O and the good ship Aurora! We're enjoying a five-nighter, taking in Hamburg and Zeebrugge.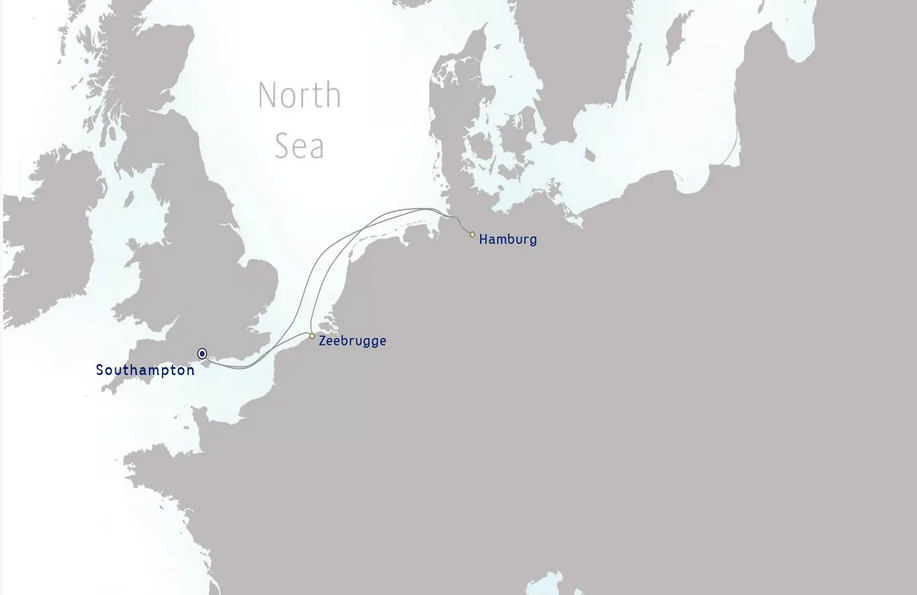 ---
Missed yesterday's Post? – Day 1 click HERE
---
Breakfast!
There's a lot of choice here for HOW you take your breakfast on the Ship and we prefer it quiet and civilised with table service rather than the somewhat 'rough and tumble' of the Buffet. So, at just after 8.30, we headed for the Medina Restaurant and a table for two. Our timing was spot-on, as 30 minutes later, there was sizeable queue of guests attempting to do the same as us.
The service was excellent and so was the breakfast itself, but it was here that I had my first BHaB moment of the Cruise! BHaB? I get it that I'm not the leading example of cutting-edge fashion, but really… wearing Baseball Hats at Breakfast (as displayed by a group of ageing Japanese guests) was enough to put me off my Muesli!! Really???? 😲. Just call me Victor Meldrew!!! But I guess on a more positive note, at least our fellow travellers weren't covered in tats! 😖
All at Sea
Apart from the headwear experience, Breakfast had given us a great start to the day. As it's a 'Sea Day' (before we dock in Hamburg tomorrow) it can mean one of two things… complete boredom, or, if it's P&O, an endless list of things to keep us occupied. 😀. Luckily, it was the latter! 👍
And if all that sounds a bit too energetic ('Body Sculpting Boot Camp' at 8am anyone??? Damn! I left my boots in the car back at Southampton! 😉), there are always more leisurely pursuits – and that sounded more like us! With the Sun putting in an early (and very persistent) appearance, Ann soaked up some rays on deck…
…whilst I took the opportunity to snap a few internal shots of the Aurora.
By my reckoning, the Aurora is at least 20 years old – but you'd never know it! (Ed: Launched in January 2000 – more detail here). As the oldest vessel in their fleet, it received a refit in 2019 and as a result, it looks really good, inside and out. Everything has a light and airy feel about it, feeling even more so as the Ship wasn't completely full (my guess was may be running at ⅔rds of its capacity).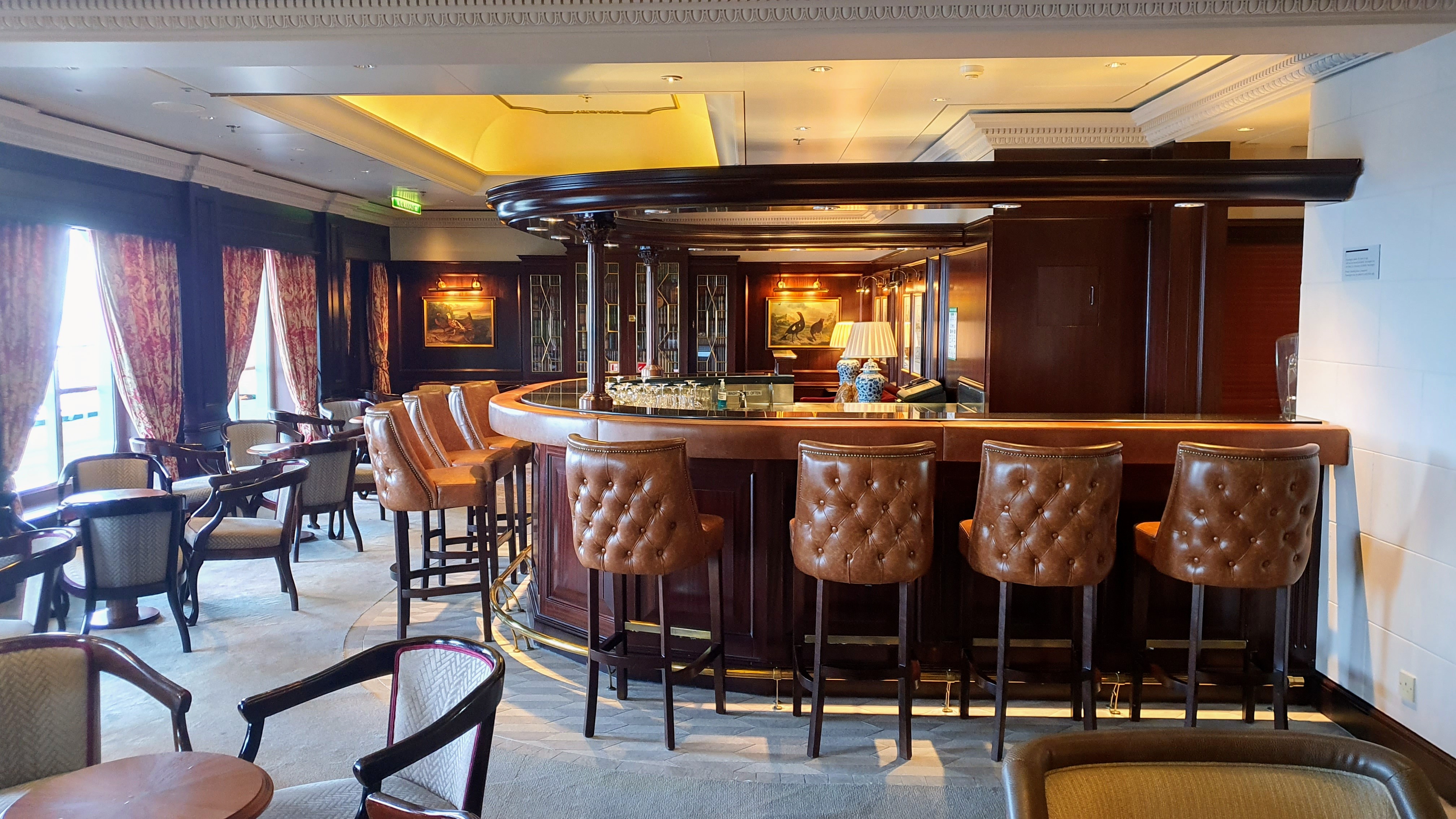 Early days I know, but the whole experience so far, has felt very 'together' and more luxurious than we imagined it would be.
With my photos session completed, it was back on deck to join Ann for a spot of sunbathing. Boy! It was HOT! 🥵🥵… and where were we? The English Channel, northwest of Belgium… but it felt almost tropical! 👍
We, the Nutters, had all agreed to do our own thing this morning, spreading our cheery goodwill and our unique sense of humour amongst as many of the ship's passengers as possible! Cue cries of 'man overboard' on numerous occasions! 😂😂. Time then, to catch up with our friends for the big event and where we unleashed our collective talents on…
The Afternoon Quiz!
2.15pm: Other cruise guests beware! The Northants Nutters® have a proven track record of excelling at quizzes, and we were ready to take on the competition. The quiz was music-related, entitled 'Jukebox Hero'. The competition was tough, and the location was packed with latecomers scrambling for chairs as the area more used to accommodating around 50 people was now bursting with over 100! OK, eyes down, here we go… Twenty brief musical intros, where we were required to name the song title and the singer(s).
It certainly got us scratching our heads and we weren't the only ones! It was tough, especially towards the end. By the end, we felt that we did 'well' rather than 'brilliantly' – confounded by the last two/three questions. As things would turn out, most teams struggled with those final few too! We swapped our sheets with the table next door, and the answers were read out. A pity then, that the table that marked ours, had completely screwed up our marking! 😖. A quick recount brought us up there with many of the best performers, scoring a very reasonable 25 out of a possible 40 (where the winner scored 'just' 31. 👍👍
3.15pm: Just time to nip back to the cabin for our obligatory afternoon siesta before heading off to Geoff & Rhonda's for pre-dinner drinkies!
…and then it was onto the Restaurant for Dinner. It was 'Celebration Night' where they encouraged us to dump the flip-flops and t-shirts (AND baseball hats!) for something more elegant! 👍. We do scrub up well! Amazing how a brillo-pad and dodgy eyesight can all help to make us look good! 😉
Great food again tonight! An extra Course too! 😉
Entertainment
8.30pm: After the meal, it was off to the Curzon Theatre for tonight's entertainment. As expected, it was tricky to find a row of seats for eight, but we almost managed it. Tonight's talent was The Headliner's Theatre Company (the Aurora's in-house talent) presenting 'On the Horizon' and billed as 'an eclectic mix of song and dance'.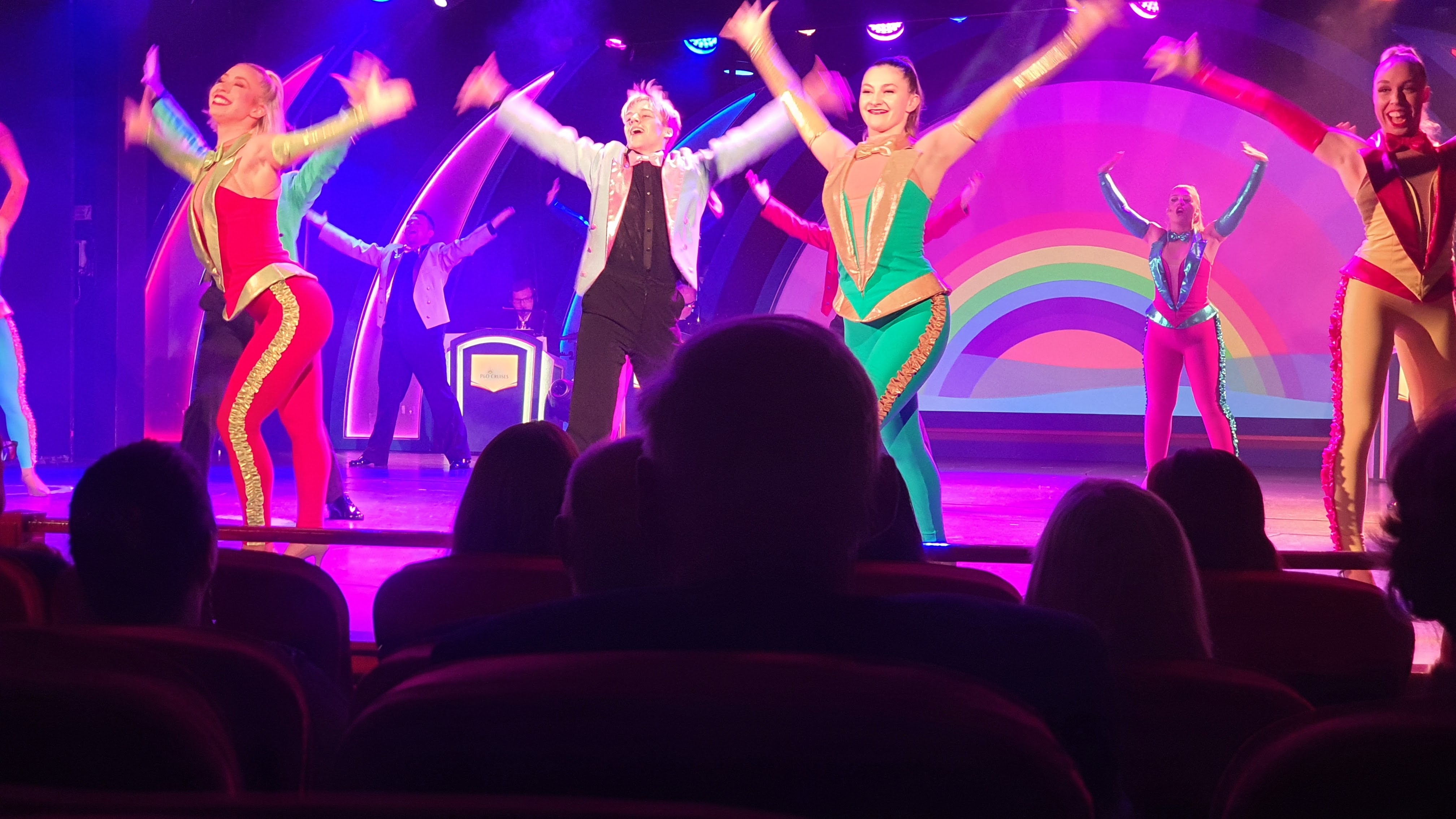 Well, they were certainly energetic! But it was all a bit manic for me. The men's voices harmonised well, especially during the James Bond and the Take That numbers (top marks for their rendition of 'Rule the World'). Elesewhere, I wasn't sure about the lead female singers though! 'Shouty, shouty' with the ability to pierce armour plating at 100 paces! Ouch! 🥴- and where they all seemed to be competing with each other for volume. The choreography was well done though with 20 or more twenty-somethings cavorting their way across the stage in pretty much every direction. No Voltarol needed for this lot! 👍👍. Bottom line? Hhhmm! A very energetic performance throughout, but (for me, anyway) a noisy cacophony of talent where the dancing worked, but a lot of the singing didn't! Clearly, the rest of the audience saw and heard it differently with enthusiastic whooping and whistling after every number!
I'm getting old! 😖
Next stop was Carmen's to see Pulse (a male and female vocal singing duo). Clearly, they were enjoying themselves, but for reasons that weren't clear, they were late on and weren't even expecting to perform tonight. A shame really that the sound mix was clearly err, NOT clear, as it was therefore a bit of a struggle to hear the vocals. We eventually abandoned Pulse, in favour of somewhere quieter.
We wandered about a bit… and then a bit more! We eventually settled in Raffles, by comparison, a quiet and calming location, where we grabbed a nightcap (note to self: Cruises are often about trying new things, but don't ever order an Iced Latte again! Clearly, it's 'Beelzebub's Beverage'!!!!) 😖
9.35pm: Time for us two to hit the sack, leaving the rest of the Nutters to move on to the Syndicate Quiz in the Horizon Restaurant.
In summary then, apart from the slightly underwhelming entertainment, it had been a great day! The weather had been on our side and there was plenty to keep us occupied. The service and the food quality was (again) very much to our liking, and the Quiz gave our grey matter a bit of a workout. 👍👍👍👍👍
Nighty-night 💤💤
Tomorrow…
We dock in Germany, first thing tomorrow for two days. We plan to skip the queues (and the prices!) for the organised excursion, preferring to do our own ting and head for Lübeck on the train. See you then! 💤💤💤💤💤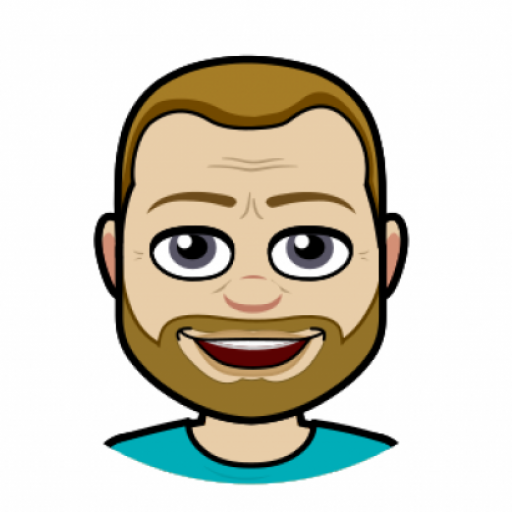 I got into blogging quite late in life, not publishing my first post until 2004 – well into my 40s!  My lifelong love of technology and communication (in all its forms), together with a fondness for the art of writing seemed to be the perfect combination to contribute a few words to the online community. But I'm no Samuel Pepys! If you're looking for deep and meaningful comments on a variety of subjects, then you've arrived at the wrong site! I only pen for pleasure! On average, my posts appear about twice per month, covering family & friends, cinema visits, eating out, holiday experiences and techy stuff. Oh, and as this is my hobby, there are no sponsored links nor adverts here – it's all done with love!
I hope you find it enjoyable, interesting and occasionally, even helpful!