Reading time:
5
minutes...
Saturday 12th August
Guten Morgen!
It's Day 3! The Northants Nutters are 'all at sea' courtesy of P&O and the good ship Aurora! Yes, we're in Germany – Hamburg Docks to be precise.
It's part of our five-nighter, taking in Hamburg and Zeebrugge and we're here overnight – but only briefly, setting sail at 5.30am tomorrow morning. The last time we were in this fine city, we were on dry land, in holiday mode staying in (obviously!) a Holiday Inn (October 2014). 😉
What you may have missed
Day 1 – Thursday, 10th August
Setting Sail from Southampton

Day 2 – Friday, 11th August
All at Sea
Guten Tag, Hamburg!
7.03am: We docked just after 7am, as planned, but looking at the sky, I don't think we're going to enjoy as much Sun as yesterday! 😲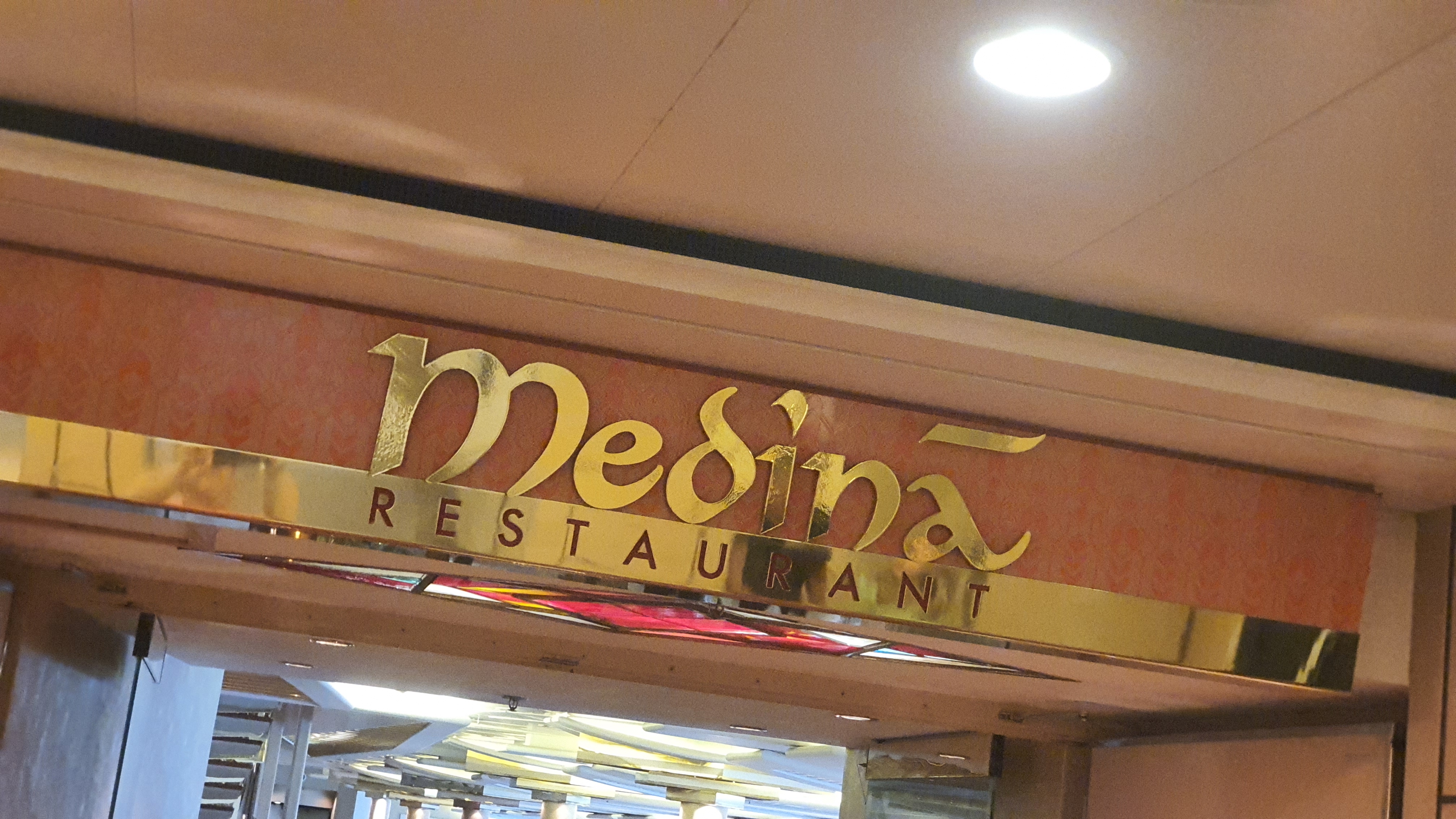 8.10am: That's early (even for us) for breakfast!
8.30am: BONG! That was the sound of the penny dropping, as after the morning announcement, we realised that because of the way the itinerary had been presented to us on paper, we THOUGHT we had two full days in Hamburg. Actually, the Aurora was sailing at 5.30am tomorrow. As the realisation slowly sunk in, it became clear that we would need to compress two days of plans into just one. Time for a hastily convened Northants Nutters® briefing after breakfast then!
9.30am: Briefing completed! We decided to do as much as we could, allowing for the less-than-exciting weather forecast.
Heading for Lübeck
As a group, we decided as our first stop, to take a trip to Lübeck using the local trains (last time we visited here was in October 2014) and then grab the red bus sight-seeing tour around the city of Hamburg.
Not surprisingly, the journey was hassle-free, where we also had the luxury of air-conditioned carriages. Just 50 minutes later we were exiting the station at Lübeck. Cost of the journey (including the return ticket)? Just under €10 each! A bargain!
11.35am: By now, the rain was falling as predicted. It was only a light shower, but we quickened our pace and headed for the town's famous Gate – Holstentor that marks off the western boundary of the old centre of this Hanseatic city. Built in 1464, the Brick Gothic construction is one of the relics of Lübeck's medieval city fortifications and one of two remaining city gates. A beautiful construction! More information HERE.
Time to look for somewhere under cover… and a beer! Just a few minutes walk from the Gate was Restaurant Am Holstentor
Our timing was perfect! There was a covered area opposite (to keep us dry) and after Ann had the opportunity to practise her German, we were soon enjoying our chosen drinks, watching passers-by attempting to get out of the rain.
Next stop? Off to the famous Marzipan shop in Lubeck – J G Niederegger. Founded in 1806, it's THE shop to visit if you like marzipan. I think there was something for everyone inside from fruit made from this yellow treat to mega-presentation boxes that would last most people about a month (but maybe just a few days for us two!!). Yes, pretty much everything in the shop (apart from its bricks) featured marzipan! There was also a coffee shop to wash it all down. An experience not to be missed (even if you don't like the stuff) just to see the imaginative merchandise on display.
Maybe not surprisingly, it was heaving, and we took the opportunity to get a few presents sorted! Next, we planned to visit the nearby Town Hall, but it was only just after 1pm and the next tour was a 3pm! Instead, we followed Geoff, to track down a 'C&A' store (now sadly missing from the UK retail scene).
…and he bagged a few bargains too! 👍
1.25pm: A little further on foot and we discovered one of the many Churches in Hamburg – St Mary's (officially 'St Marien Zu Lübeck'). Originally conceived around 1200AD, it took 80 years to complete. Its style is Gothic with its ginormous basilica and twin towers soaring 126 feet towards the heavens. Heavily damaged in 1942, after an air-raid, it was reconstructed where previously hidden paintings were rediscovered and other content lost to the raid was replaced with (and complemented by) a range of more modern works. Nowadays, the Church, in addition to its religious duties, pays host to regular evening music concerts. Just 4 Euros each to get in and look around. It was all pretty impressive, especially the basilica.
…and just outside… a little devil…
…and a bronze statue! 😉. Locally, legend has it that the Devil helped build the original Church having been told that it was to be a new Wine Bar! 😲 The bronze statue sits on the stone that the Devil hurled at the Church in anger when he found out he couldn't get his favourite tipple there! 😈
3.25pm: By now, it looked like the Devil had been at the weather! it was raining quite hard, and time to cut short our wanderings and look for something to eat. We headed back to the railway station and Hamburg. It was a slower journey and we arrived in just under an hour. Surprise, surprise, it was (still) raining!
It was now chucking it down and if we found somewhere close to where we were, that would be just perfect! The Station had plenty of choice, but we couldn't see anywhere that actually had seats (clearly designed for those in a hurry to catch their train). Fortune smiled on us, and just opposite, across the road, was what we'd been looking for – in the shape of Restaurant Nagel Bierstube.
The menu featured a variety of German traditional plates at reasonable prices – and where it all tasted delicious. The service was super friendly too! A great find and just what we needed!!!
Good grief, it STOPPED raining! We'd always planned to use the hop-on/off buses here to get a feel for the city and it was good that we had a short dry spell. There are a few operators in the city and we chose Stadtrundfahrt for no particular reason! They offer some variations on a theme, but we opted for the 'classic' covering 15 points around the City. However, online, the operators were warning of massive disruptions today due to large demonstrations around the city. We decided to ignore the advice and jump on anyway! We could see some of the marches getting ready in the side streets, but the local Police seemed to have it all under control.
The tickets were good value at just 18.50 Euros each and the bus wasn't too busy, giving us the pick of the seats upstairs. The driver had thoughtfully re-covered top-deck, just in case the weather changed (it did!).
Well, it certainly gave us a good feel for the size and scale of the city. For me, it was much (much) larger than I remember and although the rain didn't show off Hamburg in its best light, it was worth doing, if just to experience the wide variety of architecture and hear the history of how Hamburg came to be.
6.03pm: Back in the room! Phew! It had been a full-on day – but worth it! The weather could have been kinder, but it didn't stop us having a good time.
The Restaurant
Best news of the day was possibly being 'upgraded' to 'open dining' meaning we could pick when we ate.
7.05pm: We enjoyed a great meal in our new 'home' – the Medina Restaurant. To be honest, I also enjoyed just the sitting down, as it felt like it had been a full-on day (it had!!). On reflection, we'd done well and had managed to squeeze in pretty much everything we planned for two days, into today.
The Entertainment
8.30pm: Step forward, Josh Adams, a cheeky observational comedian from Wigan whose 'speciality' was 'the menopause'. For me, he made me giggle rather 'laugh out loud' although his lines hit the spot on every occasion. Maybe the menopause part went on a bit too long, but judging by the audience reaction, he did a great job tonight!
After the show, it was round to Richard & Nicki's for our statutory pre-dinner drinks (that were now 'post-dinner' due to us not getting back until later than planned). Nibbles too! And Richard does mix a mean G&T! Just what we needed for the next event… The Syndicate Quiz!
The Quiz
The Quiz was well-supported. To give it all a bit more 'theatre', answers were written on a piece of paper and then delivered to our QuizMaster, where he compared the submissions. Actually, we did pretty well, although our fellow Nutters commented it had been a tad easier than the previous night. Daftest answer by another team to the question: "What is the smallest bird"?
…"a Ladybird" 🥴
11.45pm: As usual, we were first to head for bed with our 'personal best' for this holiday… at just after 11.30! 😉. Our friends partied on, flying the flag for the Northants Nutters® 👍👍
😴💤😴💤
Tomorrow…
As it's a sea day, no formal plans, but we do have to fuel our Quiz addiction in the afternoon for another of P&O's Jukebox hero challenges! 👍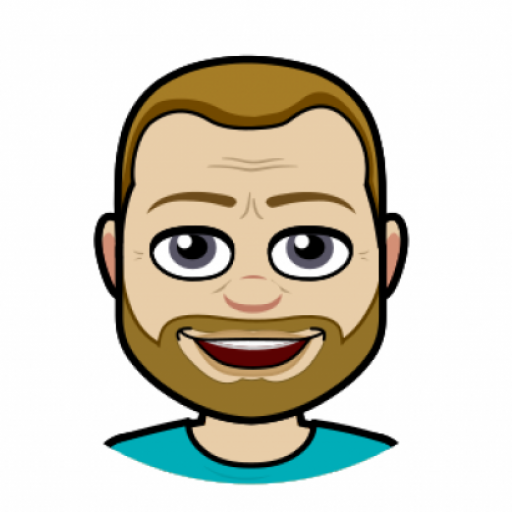 I got into blogging quite late in life, not publishing my first post until 2004 – well into my 40s!  My lifelong love of technology and communication (in all its forms), together with a fondness for the art of writing seemed to be the perfect combination to contribute a few words to the online community. But I'm no Samuel Pepys! If you're looking for deep and meaningful comments on a variety of subjects, then you've arrived at the wrong site! I only pen for pleasure! On average, my posts appear about twice per month, covering family & friends, cinema visits, eating out, holiday experiences and techy stuff. Oh, and as this is my hobby, there are no sponsored links nor adverts here – it's all done with love!
I hope you find it enjoyable, interesting and occasionally, even helpful!