Reading time:
7
minutes...
Friday, 21st – Monday, 24th April:
All at sea,
heading for Lahaina, Maui
Morning All! 👍👍. For us, a slight change of routine begins today.
Yesterday afternoon, we left French Polynesia and we're now heading north (ish) for the Hawaiian Islands. We've got four days at sea (and about 2000 miles!) ahead of us to get there – and that's an opportunity to give the exploring a rest, and catch up with our reading (and my writing). My next Post will be when we reach dry land on TUESDAY – visiting Lahaina, Maui.
There are a few other changes to our rapidly established daily routine, mostly related to managing not to die from over-eating! 🧐🧐
In addition to Ann already swimming daily, there's the (ahem) 'opportunity' to use the onboard Gym but to me, it's full of equipment that made it akin to a torture chamber. That, and it being full of VERY (very) sweaty octogenarians attempting to lose the odd 5 stone or 10! Maybe not? Instead, how about a walk around the deck? It's a 'Cruise staple' for many, and we were happy to maintain the tradition.
And so we did! But THIRTEEN times around the deck did become a tad repetitive, but at least we were not only exercising, but we were also getting some sun and some fresh air too! That'll do nicely! 😎😎
The other area of reform that grabbed our attention was all the freeby-foods. Today, officially declared: 'The Devil's Temptations' are Fruit Muffins, Danish Pastries, Buttered (heavily) Anything, Freshly prepared Sourdough and the hourly Peroni.
Paradise Found! (click here)
Well, this is the BIG one! Probably the most varied and lengthy holiday we've ever taken!
As you can guess from the title of these Posts, our 28-day jaunt near and around the Pacific Ocean involves land, air and yes (a lot of) sea! We originally planned to do this one a few years back, but Covid got in the way! But on a positive note, at least we've had plenty of time to pack!
Our Pacific Paradise began by heading to Heathrow by taxi, then taking the Virgin flight to San Francisco – we spent three days there exploring the Bay area of the city. Next, it's back on a plane to take us to Tahiti for two more days. We then pick up the Oceania Regatta for an 18-night cruise exploring French Polynesia (taking in the islands of Bora Bora, Rangiroa and Nuku Hiva). It's then north towards the Hawaiian Islands. After twenty-six days, we disembark in Los Angeles, where we round it all off with two days in Venice Beach, before flying home to Heathrow, again courtesy of Virgin. Phew! 😁
For a quick summary of how today fits in with this mega-break, click on 'Paradise Found' above 👍
So, without any exotic islands to visit for a while, as promised a few days ago in Part 1, I'm going to continue my informal review of life onboard the Regatta.
Last time, we discussed the Ship itself and what it had to offer, this time we're looking at the people side, and also providing more information about the food (including the two Speciality Restaurants).
I hope that for potential Cruisers, it'll give you an even fuller picture of 'life at sea' whilst for the more seasoned sea-dogs an opportunity to compare.
---
The Entertainment
Another part of the overall cruise experience is the quality and quantity of onboard entertainment. Predominantly, that's the 'Show' put on each evening. Given the smaller size of Regatta, you can forget lavish West End-type productions, typical of the larger vessels. Here, our experience was typically a one or two-person show, or at a stretch, a small group of singers and dancers. They say that the cruise circuit is where 'entertainers go to die' (well, I say that!) and although that's slowly changing, and the yoof market is being catered for, there was a whiff of embalming fluid about some of the entertainment we saw. In complete contrast, we also experienced, I think, the most innovative and unusual musical act we've ever seen anywhere in the world – featuring a 'laser synth'. There was also a Magician who was pretty good.
But, whether it's part of my Brit DNA …or I'm just turning into Victor Meldrew, what is it with all this whooping? Our 'cousins from across the pond' seem to do it at the mere mention of well, pretty much anything! Consequently, it may make you feel the need for somewhere less noisy! Humour is a serious business and it's obviously cultural too! For us two Brits, the American-based stuff felt a bit corny and predictable, but based on the obligatory 'whoop level' of the majority, they were having a great time.
If you prefer something a little more cosy, there's a vast (and I do mean vast!) range of movies available in your Stateroom (a bit like you get on a plane these days).
The Passengers
Traditionally, the cruise industry has always attracted us, the 'older' passenger. Too much money and too much time on our hands mean it's a business opportunity that's too good to ignore – and the industry certainly knows that. In recent years the age-profile has begun to change, but here on the Regatta, it's still very much 'old school' – Literally! Aboard Ship were some of the oldest passengers we've ever seen enjoying their 'golden years' and reliving their youth. For whatever reason, 'us' as the token 'young things' (relatively) certainly seemed to make us the centre of attention on many of the nights. I've never experienced so many of the Ship's team wanting to check that everything was to our liking. Either it was our sparkling personality; our lightning wit; they thought we were 'mystery shoppers' – or I'd forgotten to wear my trousers!
Again! 😉.
Either way, it was comforting to realise that we were probably the youngest people on board by some considerable margin and someone, somewhere, just got us confused with someone else! Tough life ehh? 👍👍
Most of the passengers were American, then probably Canadian and then Australian. It's clearly a trip that's aimed at the American market where all the paperwork, health & safety vids and other instructions assume that we all know what ringing 911 does. Culturally, the Americans can often be remembered for how loud they can be – and we experienced quite a range. From the suspiciously silent to 'I used to be the foghorn on a lighthouse, keeping ships off the rocks'. Even one of the evening entertainers quipped on the 'quietness of the Brits'. How we laughed! Oh! It wasn't said jokingly 🥴.
The Ship's Staff
Our interaction with the Staff was limited to Reception, the Waiters and our Stateroom Steward – Irena. What a delight! I think if every passenger smuggled just ONE of ship's staff into their suitcase and released them into wider society, any issues of 'poor customer service' would be cleared up in a flash. In short, all the staff were super-polite, always helpful and totally professional in their chosen area. The Waiting Staff also possessed that other vital skill of 'observation' often solving an issue before it arose. A case in point was last night at Dinner. For no longer than a split second, I glanced down at my rapidly-diminishing ketchup levels and almost immediately, our Waiter (last seen on the other side of the restaurant) was at my side…
"More Sauce Mr Palmer?" she enquired.
Well, there are various answers to that one (and Mrs P has a view) but within seconds, I'd made Heinz's shareholders even happier!
Talking of the pursuit of happyness happiness (sorry, I'm turning American and watching too many movies films) the staff all seem so genuinely happy in their work. If smiles can 'light up a room' then Oceania's electricity bills will be slashed! That old saying: "Whatever they're on, I want some" was never truer. Nothing but praise from us two (who we're told can be quite critical of such things! Surely not!!!) 😮. Also on the senior staff, the Entertainment Manager redefined 'live wire' and clearly enjoyed her job as much as we enjoyed watching her enjoying her job!
The Food
In truth, the food has been a bit mixed – but there's plenty of choice, so it's easy to pick your fave eatery. The evening meal in the rather lavish Grand Dining Hall has always been excellent – see above pics – everything packed with flavour, cooked to perfection and served with a smile. Elsewhere, in the Terrace Café, depending on timing, it was a bit like a rugby scrum – with forks! The food was 'OK' rather than 'excellent' and the chaotic queuing system often resulted in a Mexican Standoff for the Tacos station. It all felt a bit like queuing for school dinners (sans Prefects) and although it looked 'self-service', most options were placed on the plate for you.
'Waves' is the outdoor alternative to either. It served Burgers, Hot Dogs (don't tell the Nuka Hivans!), Shakes and Ice-Cream. Ideal for anyone who's, say, missing the Fruit Muffins and the other naughty stuff. By the time you read this, we may have tried it out (purely in the interests of research, so you don't have to!). Actually we did! Expect American-sized portions, but get your table first (and number) before queuing and don't try getting in between 12 and 12.45.
The Speciality Restaurants
There are two Speciality Restaurants onboard. Polo Grill and Toscana. Polo Grill serves err, Grills and Toscana is all-Italian. The food quality here is top-end, both in quality and presentation. Best news of all, it's all part of the price you've paid (unlike some other cruise lines, where you pay a supplement).
On Regatta both were very popular from the get-go and attempting to secure a table for two was an exercise in patience and perseverance. It was tempting to say (based on the attention we'd been receiving elsewhere): Do you know who we are? — but modesty prevailed (and anyway, I still don't know who I am!) 🥴
OK, that's ONE sea day done, three more to go (on this leg). Next stop? The Hawaiian Islands. Have a great weekend, everyone. 😉😎😎
Saturday (Day 14)
Another quality (and humorous) presentation from Ainslee Waldron. This time: "The Quirky Life of Winston Churchill".
After our evening meal, we returned to the Regatta Lounge to enjoy a second performance by David Meyer on his XyloSynth and LaserSynth. Amazing! 👍
Sunday (Day 15)
The highlight for today was the 'initiation' of Cruisers where this was their first trip crossing the Equator.
It was a riotous affair! 👍. After 'King Neptune' (a guest who had crossed the Equator back in the 60s) paraded around the deck with his 'wife', the lucky first-timers were invited to come forward (not that they had much choice!). What followed was a variation on the ice-bucket challenge – cue howls of laughter from us, the spectators. If that wasn't enough, this was followed by 'kissing the fish' where they had to kiss one of the largest (dead) Tuna I think I've ever seen, all encouraged by the spectators chanting loudly: "Kiss the Fish, Kiss the Fish" (until they did!)😮. All good fun where everyone entered into the spirit of this special event. Although I'm not sure back in 'wokey' UK they'd be happy with the name of those being initiated – Polywogs! 😮😮.
Monday (Day 16)
After Breakfast and our one-mile-walk around the Deck, we headed off to the Regatta Lounge for the final presentation by Ainslee Waldron – this time covering more information about Hawaii.
Fantastic food in the Dining Room again tonight – I could get used to this!
Pity about the evening entertainment though! 'The Beckers' are an American Magic Act, and based on a few recommendations, we had high hopes. Although the patter was good and the tricks weren't bad (for the 1970s), the lighting and the closeup filming were both very disappointing. The Act's finale song: 'Let it Go' (from Frozen) was strangled within an inch of its life, leaving us VERY underwhelmed for a six-star Ship.
💤😴💤😴. Nighty-night. Hawaii tomorrow (for two days).
---
My next Post will be on Tuesday, 25th
after we visit Lahaina. 👍👍
---
If you've missed a Post (especially because of the recent techy-twitch)
take a look below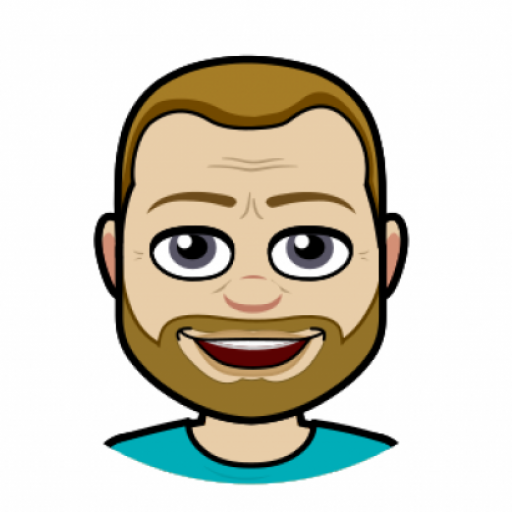 I got into blogging quite late in life, not publishing my first post until 2004 – well into my 40s!  My lifelong love of technology and communication (in all its forms), together with a fondness for the art of writing seemed to be the perfect combination to contribute a few words to the online community. But I'm no Samuel Pepys! If you're looking for deep and meaningful comments on a variety of subjects, then you've arrived at the wrong site! I only pen for pleasure! On average, my posts appear about twice per month, covering family & friends, cinema visits, eating out, holiday experiences and techy stuff. Oh, and as this is my hobby, there are no sponsored links nor adverts here – it's all done with love!
I hope you find it enjoyable, interesting and occasionally, even helpful!