Reading time:
4
minutes...
Thursday, 20th April:
Nuku Hiva
Welcome back Readers! 👍👍. Here we are, just arrived on the volcanic island of Nuku Hiva, one of the most remote places on the planet.
We're told that the nearest land mass is actually Mexico, some 2650 miles away! Needless to say, we're closer to the Amazon than we are to Amazon Prime!
Paradise Found! (click here)
Well, this is the BIG one! Probably the most varied and lengthy holiday we've ever taken!
As you can guess from the title of these Posts, our 28-day jaunt near and around the Pacific Ocean involves land, air and yes (a lot of) sea! We originally planned to do this one a few years back, but Covid got in the way! But on a positive note, at least we've had plenty of time to pack!
Our Pacific Paradise began by heading to Heathrow by taxi, then flying Virgin to San Francisco where we spent three days exploring the city. Next, it was back in the air to take us to Tahiti for two more days. We then boarded the Oceania Regatta for an 18-night cruise exploring French Polynesia (taking in the islands of Bora Bora, Rangiroa and today, Nuku Hiva). It's then north towards the Hawaiian Islands. After twenty-six days, we disembark in Los Angeles, where we round it all off with two days in Venice Beach, before flying home to Heathrow, again courtesy of Virgin. Phew! 😁
For a quick summary of our holiday plans, click on 'Paradise Found' above 👍
It's our final day in French Polynesia before we hit the waves for FOUR FULL days at sea – and we need that breathing space, as our reading is piling up! 👍
About Nuku Hiva
After Tahiti, Nuku Hiva is the second-largest island in French Polynesia at 127 square miles. It sits in the Marquesan Islands and has been visited by not only gazillions of Cruisers, but before tourism, the French impressionist painter, Paul Gauguin and British writer, Robert Louis Stevenson and American writer, Herman Melville (the author of Moby Dick) also visited.
As I mentioned earlier, Nuku Hiva is one of the most remote places on the planet but it would feel less so today, as 400+ inquisitive tourists planned to descend on the locals! Commercially speaking, I guess they look forward to days like these, but equally, in this simpler society (apart from the income generated by us tourists) they might just prefer their own company within their own culture. Simplicity continues, where there are no tall buildings, I didn't see a single satellite dish and the mobile phone network is 2G. It's going to be interesting to see how it compares with others we've visited on this trip such as Bora Bora, Mo'orea, Rangiroa and of course, Tahiti.
Everything was on schedule, as we anchored offshore, just after 6am local time. After breakfast, took the Tender to the quayside for another round of exploring.
I wrote the above paragraph before we actually took the trip – and what an unexpected (and pleasant) surprise! Just as we were beginning to suffer from MICS (Multiple Island Confusion Syndrome), where every beautiful island visited begins to blur into a single recollection of sky meets green meets sea – along comes Nuku Hiva and first impressions are WOW! The only downside? It was a hot and humid day as forecasted – it must have been 30℃ already and it was only 9am! Two minutes after reaching shore, my neatly ironed baseball hat felt like I was sporting an upside-down bucket of water on my head! Yuk! 🥵🥵
Those first impressions? Take a look at the photographs below. Well-constructed buildings, manicured lawns, proper roads too – with (wait for it) separate paths for pedestrians! 👍. Crikey, there was even a Tourist Information building! 😎😉
The whole area was clean, tidy and well-maintained, and we felt a strong sense of the civic pride, as we explored more of the immediate area.
By comparison, for one of the most remote locations on the planet, it all looked very prosperous! It clearly provided for all the needs of its 3,000 strong community; a post office (opposite the beach!), a hospital, a town hall, a bank, five grocers, one hotel and a pharmacy.
One of the more unusual features of the Beaches are that the sand is almost BLACK in many places.
As we walked away from the quayside, we followed the path that led to a slight incline. Even with the 'bucket on my head' it was worth the walk – for the spectacular views!
Amazing ehh??👍👍
Dog lovers rejoice! Their pooches can enjoy a long life out here as the locals' main diet over the years has now shifted to Pork and Goat.
It was only a half a mile walk into the main drag of 'downtown' capital town of Tuhiva, and we were soon in the centre of the action.
And if the more modern architecture doesn't do it for you, then how about the local 'Tikis' – they're everywhere! Well, not quite, but we counted about a dozen during our short stay.
Tikis? 🤔. These are stone carvings, the most famous (and the largest) here being Tiki Tuhiva. Erected in 2017, it stands 12 metres high, overlooking the Bay and is named after the capital.
Each Tiki represents a part of Polynesian culture, and this monster symbolises 'Tradition and Knowledge'. Conceived by Benoît Kautai, the Mayor of Nuku Hiva, together with a sculpture artist, Grégorio Grand-Midi, there's more information about this record-breaking structure here on Tikipedia (see what I did there?) 😉
Others scattered around the Island are smaller but are equally significant, culturally speaking.
If you are coming here, one of the famous attractions on the island here is the massive waterfall – Vaipo. But, before you book your tickets, be warned! Once here, even getting to the Waterfall is a REAL challenge! It's tempting, I know, with its record-breaking single drop-height 1148 ft, (making it the tallest waterfall in Polynesia, outside of New Zealand and Hawaii).
Still interested? Here are the directions: After a ten-mile drive from the quayside, the rest is by small boat, and then the rest is on foot. Described as a 'strenuous hike' and where 'you'll also need a horse' (there's always something you forget to pack isn't there!!!), Oh! And apparently, 'a Travel Guide is essential' (and I don't think they mean Booking.com). 🤔
Well, what a treat this had been. Compared with all the other islands so far, including Tahiti, this was so much more attractive in every sense.
If you're this way, and you've only got time for a single island visit – MAKE IT THIS ONE! 😍😍
All-in-all a very worthwhile trip (just as we were beginning to think all Polynesian Islands looked the same).
What a belter of a day – and a very pleasant surprise! But all good things must end, and at 2.30 in the afternoon, we sailed out of Nuku Hiva, and said goodbye au-revoir to French Polynesia.
Tomorrow, it's the beginning of our four days at sea before arriving at Lahaina, Maui on Tuesday – the beginning of our next leg to the Hawaiian Islands. As promised, tomorrow, I'll be writing about our experiences on-board Regatta.
Nighty-night! 💤💤😴😴
---
Camera Roll HERE
(Updated Daily)
---
Missed a Post?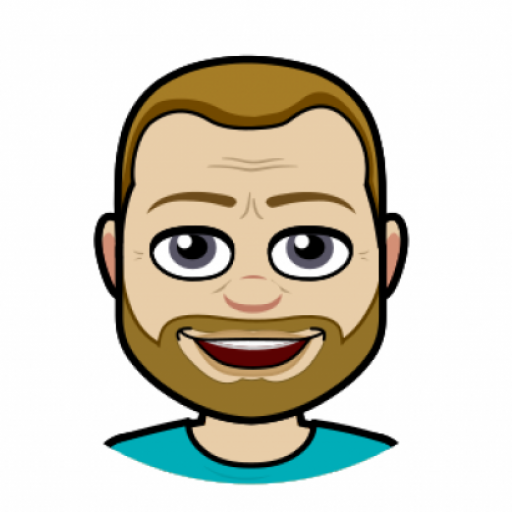 I got into blogging quite late in life, not publishing my first post until 2004 – well into my 40s!  My lifelong love of technology and communication (in all its forms), together with a fondness for the art of writing seemed to be the perfect combination to contribute a few words to the online community. But I'm no Samuel Pepys! If you're looking for deep and meaningful comments on a variety of subjects, then you've arrived at the wrong site! I only pen for pleasure! On average, my posts appear about twice per month, covering family & friends, cinema visits, eating out, holiday experiences and techy stuff. Oh, and as this is my hobby, there are no sponsored links nor adverts here – it's all done with love!
I hope you find it enjoyable, interesting and occasionally, even helpful!