Reading time:
5
minutes...
Monday, 23rd
Day 4 (of 8)
We're in Thessaloniki, Greece for a week, incorporating my Birthday celebrations too! 👍. The location is also known as Thessalonica and is the second-largest city in Greece, with just over one million inhabitants. It is Greece's second major economic, industrial, commercial and political centre, and a major transportation hub for Greece and southeastern Europe, mostly through the Port of Thessaloniki.

We're staying at the Electra Palace Hotel, and they have a photo gallery HERE.

It's primarily a cultural holiday where we're going to soak up as much as we can during our short stay.
Καλημέρα (Kaliméra)! 😀👍 – back so soon!? Thanks for reading this far! Hope you enjoy today's adventure – Museums, Magnificent views and Mega-miles!! 👍
---
Here's what you may
have missed…
<< Day 1
Arrival in
Thessaloniki

<< Day 2
Sax, Sun, Stuffed Leaves
and a surprise!

<< Day 3
Carpet tiles, culture
and the perfect coffee!
---
There's rain in the air and so today, we're exploring Thessaloniki from the inside. 🌦️🌦️☔☔. As it's primarily a cultural holiday, we've got a few locations in mind and they're all within walking distance of each other.
The Statue of Alexander the Great
The Archaeological Museum of Thessaloniki
The White Tower
9:15am: But before all that, there's Breakfast in the Hotel, where today I'm avoiding the carpet tiles masquerading as Corn Flakes! 😝. Still, there's plenty more on the menu to enjoy!
That all went down a treat, and we're ready for the iffy weather with a day of cultural exploration – INDOORS! 👍
10:15am: We're off! We took the now very familiar walking route along the seafront in the general direction of the cultural centre of the City.
The Statue of Alexander the Great
10:35am: Our first stop today was the Statue of Alexander the Great is, as you might expect, it's pretty large! It was created by sculptor Evangelos Moustakas and revealed to the public in 1973. Standing 20 feet high, it is the tallest statue in Greece.
The statue's construction began in Italy and is cast in bronze and if you're wondering why it's here in Thessaloniki, it's probably because the City is named after Alexander's half-sister, Thessalonike. And, just in case it comes up in a Pub Quiz, he's on his horse named "Voukefalas" (Bucephalus)!
You're welcome!! 😉
We found it to be an impressive sculpture at whichever angle you looked at it.
Well, that certainly got our cultural juices flowing! Where next? 🤔
…and talking of 'flowing', we stumbled across this fountain on our way to our next stop! 👍
---
The Archaeological Museum of Thessaloniki
10:51am: Our second cultural stop for today was here at The Archaeological Museum of Thessaloniki. It opens at the ungodly hour of 8am at this time of year and cost just €8 each for admission (it's half that during the Winter months). We weren't sure what to expect inside, but all the advice online and in the guidebooks, we'd read suggested it's a must-see. Ann bagged a bargain in the shape of a Thessaloniki Pass that for €15 gave us admission here plus around 8 local tourist attractions (including our next stop at The White Tower).
Designed by architect Patroklos Karantinos, it is an excellent example of the modern architectural trends of Greece. Built in 1962, the museum had a new wing added to it in 1980. In 2001, 2004 and in the run-up to the 2004 Athens Olympics, the museum was extensively renovated, and its permanent exhibits reorganised. The Greeks are very proud of their history and this Museum really 'did the job' exhibiting artefacts from the Prehistoric, Archaic, Classical, Hellenistic and Roman periods, mostly from the city of Thessaloniki, but also from the region of Macedonia in general.
Inside was a large open area that was also clean and bright. We were also looking forward to their air-conditioning as it had turned very humid outside – unfortunately, I think someone forgot to set it to 'cool'. Phew! 🥵🥵. Temperature aside, first impressions were good ones, with everything laid out in well-lit cabinets or on pedestals that you could get really close to.
Whether it's ancient pottery, statues, coinage or jewellery, this place had something for every History buff! (we're happy, then!) 👍
There was a lot to see here and helpfully, every exhibit's descriptor was in two languages – Greek and English – making it easier to appreciate the items on display.
The Museum seemed to go forever, with each turn revealing another impressive set of displays. For us, the items that were most memorable were the items made from Gold.
It was hard not to think 'bling' as we saw display after display of brooches, hairpieces and other jewellery items. We must have spent just under two hours there – and that's a good sign for us. It's probably one of those Museums that because of the wealth of items, a second visit would be beneficial. Next stop? The White Tower.
---
The White Tower
12:24pm: The White Tower has been the major landmark for us during our stay so it was good to see it from the INSIDE looking out. There is a small exhibition on the ground floor with a running commentary that you access via a QR code for your phone. Once that is completed, the next stop is probably the top. The ascent isn't for the faint-hearted (and no, there ISN'T a lift!) with 92 steps – it felt more! – that get you to the 6th storey and ultimately the tea-room turret.
Helpfully, there are handrails on each side and the staircase is wide and well-lit, allowing the Tower to cater for coach parties and the like! For each storey, there is a story (see what I did there!?) in the form of a mini-AV presentation that outlined different aspects of the Tower and its history. Not only were they very professionally produced, they also provided the perfect excuse for a short breather on our way up! 😀😫
It took about 15 minutes to get to the top (allowing for short breaks for the AV displays) …and only about half that coming down! 😉
It was worth the climb! We saw some spectacular views across the city and out to sea! 👍👍
---
Lunch
1.05pm: Well, that was enough cultural enrichment for one day as it was time for lunch! Good to know that here in Greece, just like the UK, the weather forecast can sometimes be wrong. The 'light rain' hadn't materialised, and so we took a short walk to Καφενείο Πύργος (Nope! me neither!) just up the road from Oval Bistronomy (where we'd eaten a few days ago). In this particular part of Thessaloniki, there is plenty of choice for food and we gave Oval a miss this time as no-one there seemed to be interested in serving us! 😡😡
12.50pm: Well, it turned out to be a great decision. It was pretty much empty when we arrived just before 1pm, but it soon filled up! We could see why! A very varied menu and brilliant service too – and excellent value (with change from £20 and that included a beer!).
Yes, all-in-all, a fantastic experience where they even threw in a free Dessert too! (AND it was chocolate). I have a strong suspicion that we'll be going back there before the holiday is over!
1.55pm: Time to head back to the Hotel for our statutory siesta before we head out tonight for our evening meal.
Not bad! Almost 4 miles today! It's siesta time!!💤💤
Evening Meal
7.25pm: We decided to head back to where we ate last night – Frutti Di Mare. They specialise in fish dishes and the menu didn't disappoint! I'm a slow convert to seafood – but tonight, things moved a little faster. Have a look at their latest offerings HERE.
They even offered us a free Dessert too! (seems to be a thing out here!) and a free liqueur too! 🥴
Tomorrow…
As it's someone's birthday tomorrow, as always, we'll do something memorable to celebrate the day. I think we'll also take advantage of our Thessaloniki Pass once more and tick off some of the other local cultural attractions.
9:20pm: Night-night – see you Tuesday! 💤💤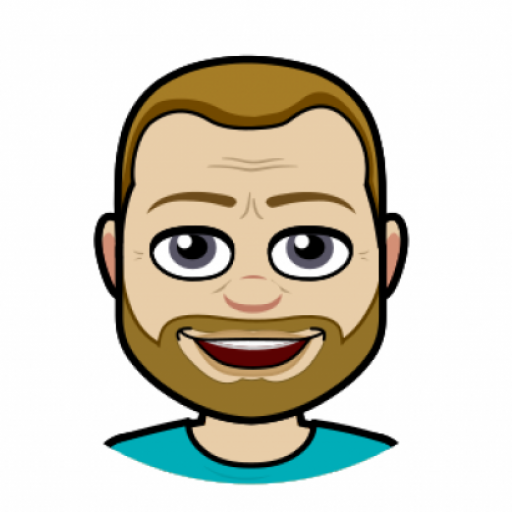 I got into blogging quite late in life, not publishing my first post until 2004 – well into my 40s!  My lifelong love of technology and communication (in all its forms), together with a fondness for the art of writing seemed to be the perfect combination to contribute a few words to the online community. But I'm no Samuel Pepys! If you're looking for deep and meaningful comments on a variety of subjects, then you've arrived at the wrong site! I only pen for pleasure! On average, my posts appear about twice per month, covering family & friends, cinema visits, eating out, holiday experiences and techy stuff. Oh, and as this is my hobby, there are no sponsored links nor adverts here – it's all done with love!
I hope you find it enjoyable, interesting and occasionally, even helpful!