Reading time:
5
minutes...
Day 3 – Monday, 26th

–

Bern, Baby, Bern!
Morning my loyal reader! Yes, 'Birthday Boy' today! — 66 on the outside, but only 16 on the inside! 😁
---
What you might have missed

Arrival in Switzerland

Day 1 – Zurich to Wengen

Day 2 – A Wander around Wengen
---
Look what turned up, just before we left on Friday! 😟. My very own official Bus Pass! Oooo, the travel possibilities!
6.05am: We were up with the lark this morning including breakfast at the unGodly hour of 7.35am! The restaurant was busy even at that time, but at least we got (almost) first pickings of the wide range of their breakfast goodies.
I love exploring cities – especially ones I've never been to before – and so today, we're off by train to Switzerland's capital city, Bern (pop, c144,000). We were up with the lark and began our multiple train journey to the capital.
8.25am: We left for the station – a challenging journey of about 100 metres! So that was easy!
Our journey involved a number of changes…
The route? Wengen ➡️ Lauterbrunen ➡️ Spiez ➡️ Interlaken Ost ➡️ Bern. Total travel time was about two hours. The tickets cost us about £80 each, return (and that was half-price using the easily available (and imaginatively titled) 'Swiss Half Fare Card' – details HERE.
It was a hassle-free journey, although the trains were really packed! Who are all these people? Yes, some were, like us, tourists, but there were a lot of Americans and quite a few youngsters sans luggage.
10.35am: Hello Bern! Well, at least the weather was on our side today – it was now dry! (ish)
Not content with being the capital city, Bern is also a UNESCO World Heritage Site. It's the first time here for me where the big attraction is looking around the Old City.
Old City
10.55am: In truth, where the 'new' became the 'old' City (and vice-versa) was a bit blurred, and I think we were both looking for more examples of really old buildings/architecture. One thing was immediately obvious though… how clean the city was. Not a sign of discarded anything, anywhere!
If you've a fetish for ornamental fountains, you won't be disappointed here in Bern, as within just five minutes walk of the Railway Station, up they popped! Apparently, there are over 100 of them in the City!
More about The Old City
Bern's Minster
10.55am: Disappointingly, no photography was allowed INSIDE and a rather confused queuing system for getting our tickets meant that we eventually gave up!
More about Bern's Minster
The Zytglogge Tower
10.57am: This is probably the go-to tourist attraction when visiting Bern. The (now) Clock-Tower has had many roles through its years – prison, fire observation tower and a lookout point for the City.
We arrived in plenty of time before the 11 o'clock chimes. Not only are visitors treated to the traditional 'bongs', they get to see the mechanical figures, including a parade of bears, a jester, a golden rooster and Chronos all 'doing their thing'.
But not today, it seems! 😟.
If you watch the video below, can you see them?
More about The Zytglogge Tower
Einstein's House
11.25am: I was looking forward to this thinking it might be something quite special. The 'House' turned out to be a single room that he rented back in the day now sitting above a modernish café. Disappointing!
More about Einstein's House
11.35pm: One thing that became immediately obvious as we wandered around Switzerland's capital city – and their shops – it oozed wealth! A sort of 'Guildford-on-steroids'.
From uber-expensive watch shops and jewellers to many private independent clothes shops jostling for position, this was the place to visit to easily melt the family credit card or simply empty your pockets of all that cash that's burning a hole in it. Know someone who likes Le Creuset and has a large family? Checkout the above at a cool £800! Ridiculous!
11.45pm: I felt the need to spend money (and we've already got plenty of Le Creuset), so the next best thing was the nearby Starbucks (yes, I know, cheap date!!), but it was getting close to lunchtime 😉. Its other attraction was that after quite a bit wandering around, it was the ONLY place that seemed to have FREE WiFi! Unlike in the UK where it's pretty-much in every shop, it seems to be the exact opposite out here. Having finally got used to the TRAINS only providing it if you pay for it, I thought the shops might be different in Bern? – Nope!
Oh good, a chance to catchup with all those lovely online birthday wishes that had been arriving since we left this morning now that I had connectivity! So, whilst Ann took out a second mortgage for the two coffees and two muffins (more about that later), I got us online. Well, that certainly gave the Starbuck's router a good workout… around 50+ messages from various sources in the queue and now arriving on my phone in quick succession. Lovely! Thank you all, you're too kind! 🥰.
Our banquet arrived! I say 'banquet' because the price was similar! 😟. If you pinch and zoom the photo above, you'll see that the total was 21.10 CHF (just over 21 Swiss Francs). A quick and dirty conversion to Sterling meant my birthday treat had relieved us of…
…just under £20! 😨
I wouldn't have minded, but it took ages to get served and where the muffins were that special sort that were slightly frozen in the middle! 🤔
Weird Object of the Day!
We stumbled across this! No signage as to what is was, or what it represented. We learned later that it's called the Meret Oppenheim Fountain. Built in 1983, according to its official description, it represents a symbol of Bern's power. Well, obviously! 🤔
12.22pm: After the 'whip-round' for lunch, we decided to call it a day a bit earlier than we planned. All-in-all, we were both a bit disappointed with Bern. Perhaps we didn't delve hard enough into the older part of the city, but the whole area was just felt a bit 'average' (apart from the prices!). One of the penalties of getting there as early as we did was that the City was still waking up, and very few eateries were open. Consequently, it lacked any sort of 'buzzy' feel about it. So maybe the moral of this story is: get there later next time? 🤔
2.25pm: After a quick visit to the nearest Co-Op (they're big out here) we bought in enough supplies for a birthday 'carpet picnic'! 👍🎂
Birthday Dinner
x.xxpm: The food offer here at our Hotel in the evening has been superb, however you choose to measure it – quality, variety, presentation or service – and so we celebrated my Birthday VERY locally. It's only a five-courser tonight though! 😋😋
Tomorrow, we staying local (and testing our head for heights!). We're taking the Cable Car to Männlichen.
Thanks again for all the cards and birthday messages – you're too kind! Nighty-night! 😴😴
---
Previous Birthday Celebrations

2021: Devon & Cornwall
2020: Scotland
2019: London
2018: France
2017: Stroud House
2016: Scotland (My 60th)
2015: Corby, Harrogate, York
2014: Monmouth
2013: London
2012: Home
2011: Ipswich (aborted)
2010: Bury St Edmunds
2009: Worthing
2008: Chinese Meal in Market Harborough
2007: Home
2006: Naxos/Messina (My 50th)
2005: Home
2004: Home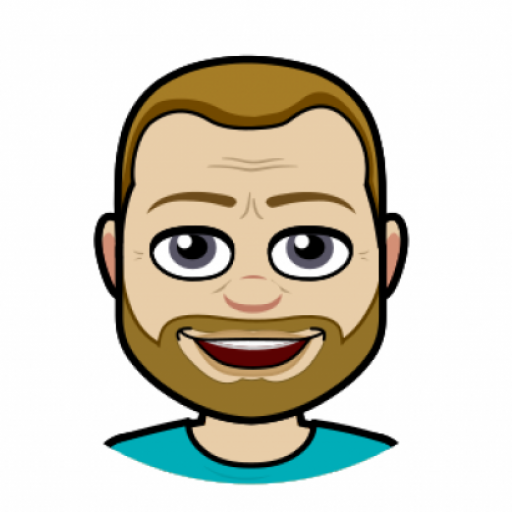 I got into blogging quite late in life, not publishing my first post until 2004 – well into my 40s!  My lifelong love of technology and communication (in all its forms), together with a fondness for the art of writing seemed to be the perfect combination to contribute a few words to the online community. But I'm no Samuel Pepys! If you're looking for deep and meaningful comments on a variety of subjects, then you've arrived at the wrong site! I only pen for pleasure! On average, my posts appear about twice per month, covering family & friends, cinema visits, eating out, holiday experiences and techy stuff. Oh, and as this is my hobby, there are no sponsored links nor adverts here – it's all done with love!
I hope you find it enjoyable, interesting and occasionally, even helpful!