Reading time:
3
minutes...
Yes, it's that time of year again! We're heading abroad as part of my birthday celebration week. 👍

For 2022, our celebratory trip started, as we set off for Birmingham Airport. We've got a single overnight stay in Zurich, before heading for our ultimate destination, Wengen (pop. c1300) in Switzerland for six days in the mountains. I've never been to Switzerland before (except passing through on our way to South Africa back in January 2006) so this will even more of an adventure for me!
Our flight time had already been changed twice, but we were finally on our way, although being an evening flight, we pretty much lost us a day of our holiday! ☹️
Our ticket was with Swiss Airlines (flight number LX425) and we splashed out for business class for the shortish 100-minute flight. We're travelling light (Guinness Book of Records have been alerted and where the kitchen sink was, on this occasion, unlikely to earn any air-miles given we only had two overnight bags!)
2.59pm We're off! Next stop Birmingham Airport!
It should have been a pretty straightforward journey there – it's only nearby Birmingham after all – but it wasn't! Traffic on the A14 was really congested – and it got worse! As we headed for the M6, we saw an overhead gantry sign that said that the 'MI North was closed'. That didn't affect us directly, but of course, all the traffic that was trying to go north, was forced to stay on the A14 – adding to the already congested road! We finally arrived at Birmingham Airport – a journey of 50 miles – that should have taken just an hour, but instead, was closer to double that! Not a great start to our holiday! 🤔. We don't 'do' traffic-jams!!
4.37pm Finally! Hello Birmingham Airport! We haven't been here, we think, for about four years and a lot has changed. Even more parking, even more hotels…. and even more cars in the car-park. Everywhere was heaving. We didn't find a space until the sixth floor.
Once we actually got inside the Airport, our flight ticket gave us the benefit of 'Express Lane' to the Lounge area. However, there were so many people and so few staff, it didn't really make much difference. In addition to 'not' doing traffic jams, neither of us 'do' crowds either – and this was crowded! After a 40-minute queue (that felt much, much longer) getting through security, it was all getting a bit stressful (but I guess we're just out of practice!!), we finally got a step closer to our destination.
At least we had the 'Aspire' Business Lounge to look forward to. Or not! Again, it was really busy, with the hassle of their wifi not working and a really poor selection of food that looked like the display had been forgotten about. With a choice of scones or Doritos, followed by the last slice of chocolate cake, there wasn't much to tempt us! 😟. To add to our woes, in addition to the Lounge's wifi 'taking a nap', even the main airport's wifi wouldn't connect. We learned that the airport was so busy, the technology was overloaded. I even heard a member of the Security staff comment that they were confused as to why the airport was so busy! Weird!!!
7.05pm With our Dorito and Scone banquet over, we walked to our Gate. They called our flight on time, but a mis-count of the passenger numbers meant that, according to the Captain, we were 'just waiting for the final guest'. Ten minutes later, they realised they'd got their figures wrong – everybody WAS on board – and we finally took-off. Our plane was a rather petite Embraer 192 that seated just 132 passengers, but it felt very spacious and the seats were comfy. Luckily, Business Class only had a few passengers in it and we were soon tucking into our Tuna dish, creamy dessert and a free glass of wine! Ahh! That's more like it!
9.35pm We arrived in Zurich! Luckily, our 'travel-lite' policy paid off, and whilst the rest of the passengers headed for baggage reclaim, we found the exit, heading for the nearby railway station.
We didn't have to wait and we were soon seated in one of those typically continental 'double-decker' carriages. Our next stop was Hauptbahnhof – or Zurich HB – as it was shown on the train's display. It would then be just the short walk to our hotel for the night.
10.17pm: So far, the day had been full of surprises (!!!!) and it was just about to get even more exciting! The map supplied by the travel company giving us directions to the hotel was, shall we say, a 'tad optimistic' with distances. The 'short walk' turned into significant trek as we discovered parts of Zurich we hadn't planned to! Tired, hungry and somewhat dis-orientated, Oh! How we laughed!! 😵‍💫. Of course, it was now coming up to 10.30 in the evening and everywhere looked even more confusing in the dark!!!
10.46pm At last, we found our bed for the night, in the shape of the rather quaint, Hotel Bristol on Stampfenbachstrasse 34. A warm welcome awaited us – as well as wifi – and we soon taking the lift to Room 405. Phew! we're knackered!
Tomorrow, we're heading for Wengen by train (a 2¾-hour-four-train excursion) and our six-night stay 'in the mountains'.
11.38pm Nighty-night! See you tomorrow! 😴😴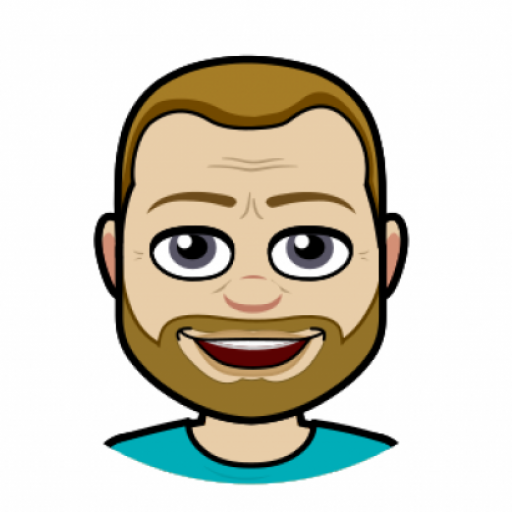 I got into blogging quite late in life, not publishing my first post until 2004 – well into my 40s!  My lifelong love of technology and communication (in all its forms), together with a fondness for the art of writing seemed to be the perfect combination to contribute a few words to the online community. But I'm no Samuel Pepys! If you're looking for deep and meaningful comments on a variety of subjects, then you've arrived at the wrong site! I only pen for pleasure! On average, my posts appear about twice per month, covering family & friends, cinema visits, eating out, holiday experiences and techy stuff. Oh, and as this is my hobby, there are no sponsored links nor adverts here – it's all done with love!
I hope you find it enjoyable, interesting and occasionally, even helpful!