Reading time:
3
minutes...
Day 1, Saturday, 24th – Zurich to Wengen
Morning all! 😁
There's nothing like a good night's sleep to set you up for the day is there? We slept like we'd been drugged and were now ready for whatever the day threw at us!
8.14am: Before we check-out, here in Zurich, our first stop was breakfast on the first floor. Not surprisingly, it was a continental affair with no sign of a Full English! Nutritious, if a little simplistic. Looking through the (square) window, we could see that the weather outside was very grey and it was beginning to rain. We therefore decided to forego our wander around the old town here in Zurich, and instead, head straight for the Railway Station – and our 3-hour trip to our final destination – the vehicle-free village of Wengen.
First, a quick recap of our journey so far. If you want to read all the gory details, read yesterday's Post. A warning though: it contains queues, a touch of congestion – and Doritos!).
Looking back to when we planned this break, if you believe in 'signs' then you might be forgiven for thinking this holiday was never meant to be!
The flight out here was changed, not once, but twice, and then, a few days before we travelled, they switched our hotel from Hotel Wengener (Plan A) to Hotel Silberhorn (Plan B). Luckily, the latter is just down the road from the former, it's better equipped and right opposite the railway station too! Why the change of Hotel? Well, apparently, there were so few guests staying at Hotel Wengener, they decided to transfer all guests to their 'sister Hotel'.
---
Yesterday's post
Switzerland – Arrival
---
9.28am: We checked out and walked to the Station. After last night's nocturnal adventure, it was amazing how different everything looked in the light!
9.55am: Here we are at Zurich HB Station. We immediately switched ourselves to 'Rabbit Mode' and prepared for the first 'hop' to Bern!
10.02am: Gosh! It's busy for a Saturday morning! Luckily, it's another of those 'double-decker' trains that easily swallowed the crowds that were waiting.
Strangely, no WiFi at all ON THE TRAIN although it was plentiful around the Station.
A very pleasant journey – no diddly-dee here, just 100% diddly! Sooooo smooth! And very quiet too, with everyone keeping their conversations to a minimum! Very relaxing and no need for a quiet coach!
11.03:57am: We arrived in Bern. Hop 2 awaited us, and we made it with about 3 seconds to spare. Phew!
Again, the carriages were packed and although the overhead racks weren't tall enough for our suitcases, there was space behind the seats to squeeze in our two.
Free WiFi too! Who's a happy bunny then? 🤔
As we passed through Spiez, the view was now much less flat and much more 'hilly'.
Another relaxing journey for the next 54 minutes! 👍. Next hop? Interlaken to Lauterbrunnen – 20 minutes. And knowing the Swiss, that was going to be exactly 20 minutes!
12.05pm: As planned, it was a short hop to Lauterbrunnen. The train was only about 50% full. No on-board WiFi again! Is it an SBB train thing?
Stunning views though! This felt very 'Swiss'! 👍
12.30pm: Our final hop from Lauterbrunnen to Wengen – there's no WiFi on this train either! It's NOT an SBB Train thing!
All that was missing was a bar of Toblerone! 😉
12.44pm: We're finally here. After a congested start to our journey, less than 24 hours later, we were now at our new home for the next six nights – the Swiss Alpine village of Wengen (pop. c1300) – and the Hotel Silberhorn.
Fantastic first impressions:-
Very clean
Warm welcome
Explained everything we needed to know
Gave us a book detailing all the local discounts
Five-course evening meal
Only one thing missing – no vehicles! (but that's the law round these parts!) 😉
Now fully briefed, we headed for our room on the 3rd floor.
1pm – Not a bad view from the balcony either – albeit a little misty today 👍.
5pm – It got better!
…and slightly to left, once the mist had cleared featuring a stunning view of the mountain range/Alps – Jungfraujoch.
---
TODAY'S TRAVEL TIP

If you're heading for Switzerland, you'll need one of these adapters.
It's like nothing we've ever seen before on our travels
(and we've stayed in Borneo… and Norfolk!)
---
2.30pm: Time to recharge the batteries (ours!)
6.45pm: Tonight's meal in the Hotel is a full five-courser (six tomorrow!). It's OK, we'll do it, so you don't have to! 😁
---
---
Thanks for reading. Being Sunday tomorrow and being Switzerland, pretty much everything is shut, but there is talk of a Cheese Festival right on our doorstep. See you then!
💤💤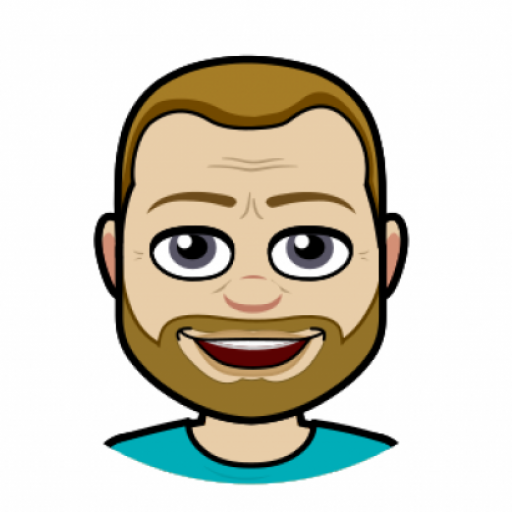 I got into blogging quite late in life, not publishing my first post until 2004 – well into my 40s!  My lifelong love of technology and communication (in all its forms), together with a fondness for the art of writing seemed to be the perfect combination to contribute a few words to the online community. But I'm no Samuel Pepys! If you're looking for deep and meaningful comments on a variety of subjects, then you've arrived at the wrong site! I only pen for pleasure! On average, my posts appear about twice per month, covering family & friends, cinema visits, eating out, holiday experiences and techy stuff. Oh, and as this is my hobby, there are no sponsored links nor adverts here – it's all done with love!
I hope you find it enjoyable, interesting and occasionally, even helpful!