Reading time:
3
minutes...
Day 2 – Sunday, 24th – A Wander in Wengen
Guten morgen Freunde und Familie! 😉
Whatever they're slipping into the cocoa here, it's working, as we slept really deeply last night. The first thing we noticed, once we'd come-to, was how quiet it was. Sure, the banning of non-electric vehicles here in the village helps, but even with the window open – no cars, no birdsong, no planes, no cowbells, no Yodel deliveries – nothing!
---
The story so far…
Arrival in Switzerland
Day 1 – Zurich to Wengen
---
Even with my appalling sense of geography, we didn't come for the beach – which was just as well! Why? A swift wander onto the balcony to take a photograph of the early morning sky suggested it was colder than the forecast predicted. Brrrr! Felt more like about 4℃. Luckily, we'd packed mittens and a hat instead of the suntan lotion.
Like many other countries across Europe, Switzerland really DOES rest on a Sunday! Nothing is open, so that was the perfect opportunity today to just wander around the village of Wengen and freeze to death soak up the surroundings! Except, as we were to discover, there WERE quite a few shops trading!
As luck would have it, today was also an opportunity to get close to some cheese because the annual Wengen Cheese Festival had arrived! Who knew? We're on the Käse 👍
Wengen Cheese Festival
After a comprehensive breakfast, we got ourselves dressed-up to suit the conditions. In the end, not quite cold enough for mittens, but an outdoor coat was definitely the order of the day – and certainly no shorts!
As the locals on their Alpine Horns announced the opening of the annual Wengen Cheese Festival, we began to look around. For a Sunday, judging by the number of people arriving by train, others had the same idea as it was really well-supported.
This was followed by the Ceremony of the Cow Bells. I'm already worried about the size of the cows here! 😨
By the time we arrived at the centre of activity (a covered area, not far from our hotel), the Festival was in full flow. With blocks of cheese almost the size of Wellingborough, this was the place to be if you're a fan.
And if Cheese doesn't do it for you, then the obligatory freshly-cooked Rosti and sausages (that would have worried Cumberland) were being cooked as fast as the locals could devour them! 😋😋
With plenty of full bellies, it was time for touch of local culture – the village choir in full voice.
…and then the Wengen Brass Band. For their size, they produced a really big noise!
Wengen Village
Whether it was the Cheese Festival or just the stunning vistas, Wengen was now buzzing! And if the law here says that shops are closed on Sundays, then Wengen didn't get the memo! Clearly, with the retailersmaking the most of the hundreds of people wandering around.
If you like the look of the properties here, then we can confirm that things are, as expected, really pricey! With only about £1 to each Swiss Franc, then the dwellings are, for their size, truly eye-wateringly expensive.
Phew! Half-a-million for a one-bedroom apartment? I'll leave it, thanks! 😟
A little friendlier on the purse was the good ol' Swiss Army Knife. With the ability to remove a stone from horses' hooves with ease – all we need now is some horses, but with the only access to the village being by train, I think it'll be a long wait!
Spa Time
With the weather becoming wetter by the minute, we retreated indoors to take advantage of the Spa Wellness Suite. Those loungers looked very inviting and we gave them a try, catching-up with our reading and music.
You know that old saying: "No such thing as a free lunch"? It's another memo (that happily) our Hotel didn't get, as we picked up our free packed lunch from Reception!
Evening Meal
Tonight was going to be a challenge! (Poor loves!). If yesterday evening's five-courser wasn't enough (it was!), tonight's features SIX – we did our best! 😋
Well, that took some effort! 😋😋
As I say goodbye to the last few hours of my 65th year, I'm surprised at how quickly the past twelve months have passed. I'm looking forward to my Birthday tomorrow where we're going to explore the capital city of Bern.
Nighty-night! 💤💤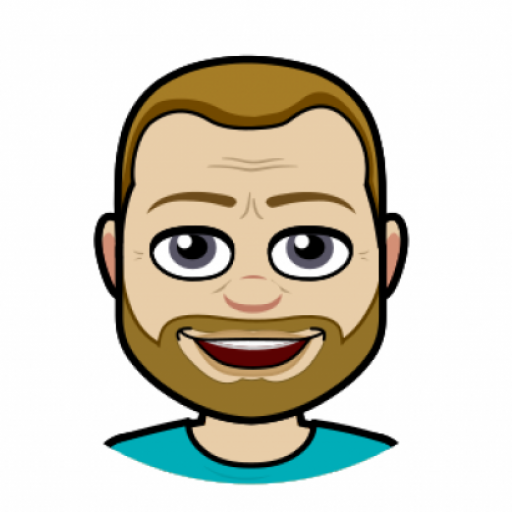 I got into blogging quite late in life, not publishing my first post until 2004 – well into my 40s!  My lifelong love of technology and communication (in all its forms), together with a fondness for the art of writing seemed to be the perfect combination to contribute a few words to the online community. But I'm no Samuel Pepys! If you're looking for deep and meaningful comments on a variety of subjects, then you've arrived at the wrong site! I only pen for pleasure! On average, my posts appear about twice per month, covering family & friends, cinema visits, eating out, holiday experiences and techy stuff. Oh, and as this is my hobby, there are no sponsored links nor adverts here – it's all done with love!
I hope you find it enjoyable, interesting and occasionally, even helpful!