Reading time:
3
minutes...
Day 4 – Tuesday, 27th – The Damp Patch!
7.45am: Welcome back! and to Day 4 of our six-day holiday here in Wengen, Switzerland! Well, the weather deteriorated overnight, and we woke to find it absolutely hammering it down! It's colder too, so I think we'll be keeping it local today!
---
SO FAR…

Friday – Arrival in Switzerland

Day 1, Saturday – Zurich to Wengen

Day 2, Sunday – A Wander around Wengen

Day 3, Yesterday – Bern and a Birthday
---
9.00am: Our plan to take the local Cable-Car to Männlichen was put on hold, not so much because of the rain, but the mist! A case of: "Nothing to see here, move along!". Maybe it'll clear up sufficiently later for us to venture out? 🤔
Meanwhile, whilst we're waiting for the weather to make its kind up, here's a short (30 second) video by me of the Wengen Choir in action from a few days ago at the Wengen Cheese Festival. More of a 'group yodel' really where it seems it's obligatory to do it all with 'hands-in-pockets'. A good harmonious sound when heard live (that's not really reflected with my lack-lustre videoing skills!)
9.15am: Breakfast! Another feast to begin our day.
9.45am: It's still bucketing down out there, so time for 'Plan B' and catch up with our reading, grabbing one of the super-comfy loungers in the Spa Suite.
12.45pm: We picked up our free packed lunch and headed back to the room. It looked like it was brightening up outside. So maybe time to reconsider our Wengen to Männlichen/Männlichen to Grindelwald Cableway trip and brave the elements?
Heading out and up…
1.23pm: One of our better decisions! As soon as we left the hotel, the weather improved even more and by the time we'd taken the few steps and arrived at the Terminal in Wengen, it was turning into a nice afternoon! 👍. We handed over CHF26 (about £24) that would take us to next-stop – Männlichen.
The journey only took around 10 minutes and where the most memorable part was when the scenery changed from predominantly lush green …to misty ….to snow covered terrain!
1.40pm: We'd arrived at our highest point – some 7316 feet above sea-level and almost 3000 feet higher than we were 10 minutes ago in Wengen! First impressions? b***** cold! 🥶❄️🥶❄️. And I do mean COLD! So pleased that Ann had the foresight to suggest bringing gloves and scarves. It felt like we'd been instantly transported to a different continent altogether!
Heading down…
We could see our next departure ahead. It was only about a five-minute walk, but weather-wise, we had it all now… snow, ice, and a strong bitterly cold wind too! Yuk! We hastened our pace heading for the 'downhill' part towards Grindelwald (Is it me, or does that sound like somewhere Harry Potter might know?)
1.45pm: After we parted with CHF32 (about £24) we noticed that our next mode of transport was a much smaller affair. Whereas the cable car that got us to this point could have accommodated around 30 people, these gondolas (yes, that's the official name for them) were much less roomy, seating probably 10 at the most. We got one all to ourselves, but it took us a while to thaw out before we could really appreciate our surroundings.
---
TUESDAY'S FACTOID OF THE DAY
Until 2019, this 6-kilometre route (!!!) was the longest Gondola Cableway route IN THE WORLD
before being superseded by the Skyrail Rainforest CableWay in Australia (7.5 kilometres)
---
What followed was an exhilarating journey (with gravity and cables assisting us) that lasted a good twenty minutes. We loved it! 👍👍
2.08pm: "Wow! What a ride" as the saying goes! It certainly felt much more exciting coming down, than going up, where the longer journey allowed us time to really appreciate the stunning scenery – and from a unique perspective.
Heading back…
2.15pm: We were now back on firmer footing in Grindelwald Terminal…
…where it had FREE WiFi! 😉. A further CHF15 (£14ish) got us our train ticket back to Wengen where we needed a couple of changes…
Grindelwald ➤ Zweilütschinen ➤ Lauterbrunnen ➤ Wengen
4.42pm: Back in the room! It had been a sound decision to brave the elements and make the effort this afternoon. We enjoyed some spectacular views along the way AND got to know a bit more about the rail network out here.
We may not have conquered the summit – Jungfraujoch – but we're here until Friday!! 😂😂
7.00pm: Yes, it's that time again, where we have to battle another five-course meal courtesy of the Hotel. In fact, we both decided it was all too much!
…and we decided to skip a couple.
Tomorrow, we're off to the town of Thun (pop. c45000) – pronounced 'toon'. It has a Lake, a Castle and an 'old town' part – what's not to love? We think it'll only take around an hour-and-twenty minutes to get there by train, so a slightly lazier start to the day.
---
Camera Roll
---
9:05pm: Signing- off now, see you tomorrow! 👍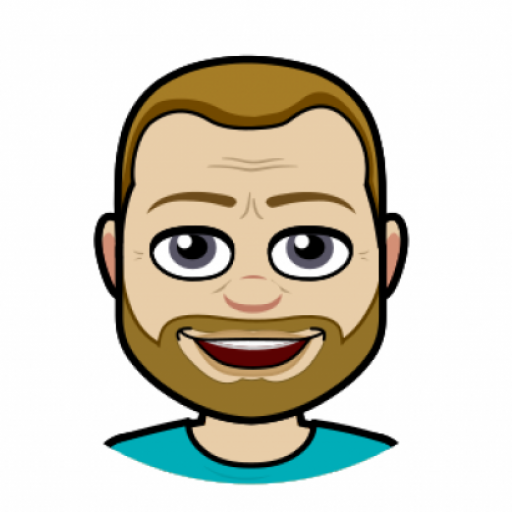 I got into blogging quite late in life, not publishing my first post until 2004 – well into my 40s!  My lifelong love of technology and communication (in all its forms), together with a fondness for the art of writing seemed to be the perfect combination to contribute a few words to the online community. But I'm no Samuel Pepys! If you're looking for deep and meaningful comments on a variety of subjects, then you've arrived at the wrong site! I only pen for pleasure! On average, my posts appear about twice per month, covering family & friends, cinema visits, eating out, holiday experiences and techy stuff. Oh, and as this is my hobby, there are no sponsored links nor adverts here – it's all done with love!
I hope you find it enjoyable, interesting and occasionally, even helpful!