Reading time:
5
minutes...
Day 5 – Wednesday, 28th –
Fun in Thun!
Welcome to Day 5 – our penultimate full day here in Wengen, Switzerland.
The weather, especially over the past few days, has been at best 'variable' (that's the polite version) and today's forecast looks much the same! Just like yesterday, we woke to the sound of rain hammering on the balcony, where a quick look out of the window confirmed that the wet stuff had returned with a vengeance.
---
Swisstory Lesson
Last Friday – Arrival in Switzerland

Saturday – Zurich to Wengen

Sunday – A Wander around Wengen

Monday – Birthday in Bern

Yesterday – The Cable Guy!
---
So, we're staying flexible. If it improves, we're going to take the Train to the town of Thun (apparently, it's pronounced 'toon', so that's ruined this Post's title! 😟) to join its c45000 locals. Famous for its machine and precision instrument engineering as well as tourism, it'll take us about an hour-and-a-quarter to get there. We're heading there primarily to explore the old part of the town.
9.35am: OK, we decided to brave the elements and head for Thun!
Just time then to check we have everything before we head to the Station…
Flippers
Snorkel
Life Jacket
Rail ticket
Sense of humour
10.15am: The Trains are on the half-hour from basecamp, and we should therefore be at our destination by 11.35. Off we go!
The trip involved a few changes, but we're getting used to that. Total cost was CHF53.60 (about £51) and the connections were really easy (and of course, punctual!) However, our route did include the slight oddity of switching to a Bus before boarding a Train for the final hop!
Wengen ⇨ Lauterbrunnen ⇨ Wilderswil
⇨ Bus (No. 105 – 20 minute ride)
⇨ Interlaken West ⇨ Thun
One of the other things that requires getting used-to on the Trains here is the constant checking of tickets… every day… every journey! And just to make it exciting, today they asked for passports too!
About Thun
Thun is located where the Aare flows out of Lake Thun, 19 miles southeast of Bern. It's known for its precision instrument engineering and its tourism. The name of the town derives from the Celtic term Dunum, meaning "fortified town". In 1819 a Military School was founded in the town, which later developed into the main military school for Switzerland.
11.35am: We've arrived. And being Switzerland, the Train was bang on time too! But guess what? It's still raining!! 😟
As we left the Station, there was no sign of the weather improving, but we soldiered on. Our first stop was the old part of the town – just a ten-minute walk away.
Old Town
11.43am: Architecturally speaking, the old part of the Town was a delight. It was just as we'd hoped it would look (unlike Bern on Monday!) — absolutely beautiful (even in poor weather)!
The River
11.47am: The River Aare (a tributary of the High Rhine) that flows through the town was, in many places, hitting some speed, given the amount of rain the area had endured in the past 24 hours…
…whereas in other parts of the town, it was almost a millpond!
We continued to explore the town and right on cue, the rain stopped and out came the Sun! 👍. Next stop? Thun Castle.
Thun Castle
11.58am: The Castle dates from around 1200 and there is plenty to see here. But first, we had to get to the entrance!
If you like Castles (we do!) and endless stairs (we don't!) then this is a 'Brucie Bonus'! We thought the latter would never end – and they were steep too! Be prepared to allow yourself another 10 minutes to conquer the concrete! As far as we could see, there was no alternative access point, so those who are less than fully mobile, might want to sit this one out.
With its four towers, it was quite distinctive and easily dominated the skyline in the town. It looked a tad 'Disney-esque' to me and everything a castle should be! It cost CHF20 (£18.99) for the both of us to get in, although I think, for some reason, they undercharged us – it should have been more like CHF30.
Once inside, be prepared for more stairs, this time, including the spiral variety as you get towards the top!
I wouldn't say there is an awful lot of content compared with other Castles we've visited, but what is there, has been lovingly restored and well resented.
The floor with the most to admire is probably the Great Hall – suits of armour and the numerous heraldic crests gave a great sense of occasion.
For me, one of the most impressive parts of the whole Castle was (roof nerd alert!) the unique Roof Truss…
Constructed from Spruce and erected in 1434, it replaced the original from the 1200s. It's the equivalent of four storeys high and is exposed, in parts, to the elements (I know how it feels!) 😉. Although various patches and repairs have been made over the years, the majority of the wood is still the 1434 original! They don't make 'em like that any more! 👍👍
For me, the best was yet to come… but it involved a very narrow spiral stone staircase leading to the Turrets.
It was certainly worth the climb for the unrivalled views across the town! Fantastic!! 👍👍. The exit route was different from the Castle, and it certainly felt a lot quicker coming down – and it felt less steep as well! On the whole, definitely worth a visit if you're this way, but don't underestimate the amount of climbing that's required in getting to the entrance (and the turrets once you're inside).
Read more about the Castle HERE
"When in Rome…"
12.42pm: With the weather improving by the minute, we wandered along the very picturesque streets. We had no particular destination in mind, but food was on my mind (Mrs P will say: "When ISN'T it?") 😉
And as the saying goes: "When in Rome…" we found ourselves right outside an Italian Restaurant. Its small frontage betrayed the size of the place inside – and we decided to give it a try. It was certainly busy!
1.05pm: The food didn't disappoint, and for Switzerland, we thought it was great value. Salads, Mains, Desserts and two drinks came to CHF49.40 (£c47).
2.00pm: We just missed our connection at the Station, but the 14.24 was, of course, on time and we were soon heading back to Wengen. Just as we boarded the Train, it began to rain – someone was smiling on us!
Thun ⇨ Interlaken West ⇨ Bus No. 105
⇨ Wilderswil ⇨ Lauterbrunnen ⇨ Wengen
3.51pm: We arrived back at the Hotel. I'm really glad we battled the iffy weather and visited Thun. It was everything we hoped it would be – and we even enjoyed an excellent Italian lunch too! 👍
Time for 'feet-up' for a few hours before our evening meal in the Restaurant. There is NO WAY either of us are going to be able to manage their full five-course offering tonight! 🤐🤐
Yes, far too much food! (I can't believe I'm saying that!) and so we both settled for just the Soup and the Beef Stew.
Weather permitting, tomorrow, we're going higher up the Alps! This time to Kleine Scheidegg – 2061 metres above sea-level.
9.35pm: Nighty-night!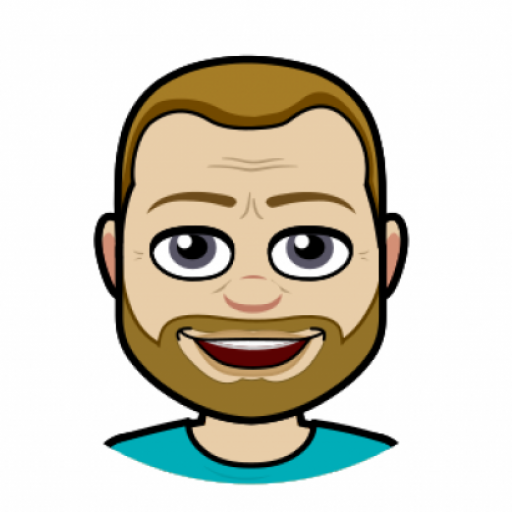 I got into blogging quite late in life, not publishing my first post until 2004 – well into my 40s!  My lifelong love of technology and communication (in all its forms), together with a fondness for the art of writing seemed to be the perfect combination to contribute a few words to the online community. But I'm no Samuel Pepys! If you're looking for deep and meaningful comments on a variety of subjects, then you've arrived at the wrong site! I only pen for pleasure! On average, my posts appear about twice per month, covering family & friends, cinema visits, eating out, holiday experiences and techy stuff. Oh, and as this is my hobby, there are no sponsored links nor adverts here – it's all done with love!
I hope you find it enjoyable, interesting and occasionally, even helpful!