Reading time:
3
minutes...
Day 6 – Thursday, 29th (our last day)
– Up the Mountain!
Morning Reader! 👍. Two important pieces of news… One: it's our last full day here and Two: it's NOT raining! 😁
---
A Journey Well Travelled
Last Friday – Arrival in Zurich

Saturday – Zurich to Wengen

Sunday – A Wander in Wengen

Monday – A Birthday in Bern

Tuesday – The Cable Guy (and Gal!)

Yesterday – Fun in Trun
---
Today, we're heading to an even higher altitude than our hotel…. from 4180ft rising to 6762ft above sea level! Our destination? The mountain pass of Kleine Scheidegg approaching the north face of the Eiger (cue: dramatic music!) — Why visit? Just because we're mad we could! 🤔
There are two routes – by train or using the official trail. The journey takes around 23 minutes by train and 2 hours 4 minutes via the Eiger Ultra Trail (both routes being pretty much identical). So, if you fancy walking/biking it, there are more details about the Trail HERE.
9.05am: Breakfast is calling (but not very loudly – we're still stuffed from yesterday's rather excellent Italian meal).
10.15am: We caught up with the UK newspapers whilst we waited for the mist to clear.
11.50am: A very misty morning and it took a while to clear. Eventually, with our ropes, ice axes, grampons, helmets and heated underpants…
…safely stored in the hotel locker…
12.16pm: …we took the train! 😉 just as it now started to rain! (Price of the return ticket for two? CHF52 = £49).
It wasn't a particularly scenic journey going up (not unless you enjoy endless views of trees against a grey sky!) and we attempted to contain our excitement as our ears popped, about halfway up!
And just when we thought the scenery was becoming a tad repetitive, someone flicked the switch to 'Winter Mode' and everything changed.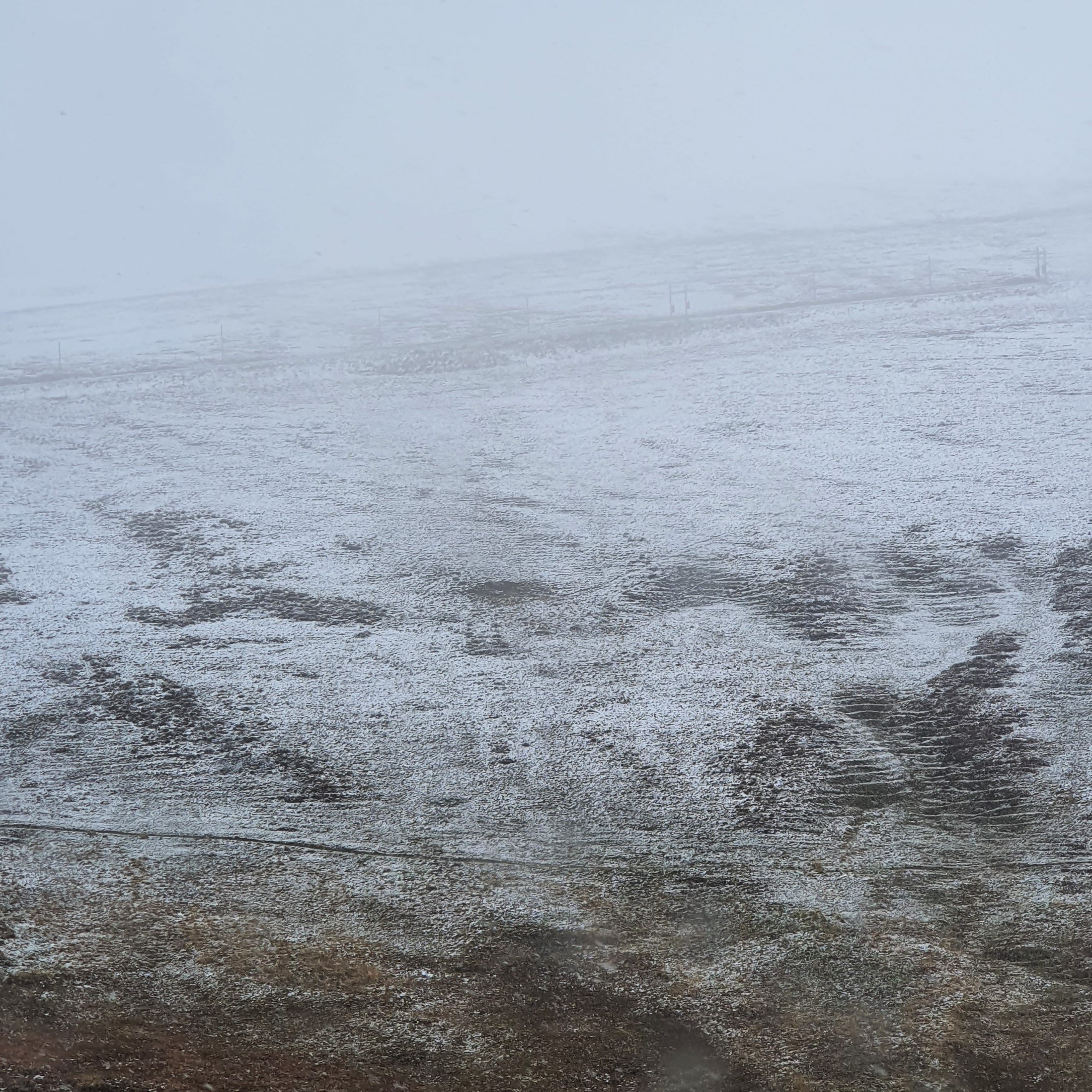 The rain disappeared (Hurrah!) turning to sleet (Boo!). Consequently, the landscape, the buildings (and everything in between) took on a rather Christmassy feel!
12.40pm: Welcome to Kleine Scheidegg! There wasn't much to see up here and the deteriorating weather made it all feel a little inhospitable. I'm sure it looks and feels completely different on a warmer day, but for today, all there was to see were more Trains and even more Chinese tourists who seemed to be fascinated by the white stuff (they were, of course, filming it). One for our memoirs under the category: "Unlikely to revisit, but good to say: 'We've done this!'"
1.03pm: Time for our descent into madness (too late!) returning to civilisation!
1.32pm: Back in our hotel room, I think we both agreed that it hadn't been one of our most exciting of adventures. On a more positive note, it was probably the closest either of us are ever going to get to the top of a 'proper' mountain!
1.45pm: We took our packed lunch back to our room and began to think about packing for our departure tomorrow.
---
Switzerland – Every Day a School-Day
2.35pm: Being my first visit to Switzerland (and our final day) it felt appropriate to reflect on our experiences here to help those who might follow us… Buckle-up, here we go:-
Language

– Although officially, the local language is a slight modification of German, it's pretty international here and English is widely spoken
Currency – It's the Swiss Franc (CHF) and at the time of writing, there is about 1 CHF to the £

Travel

– Roads are well maintained and not too busy. Car drivers appear very courteous. Train travel is very popular (50/50 tourists/locals)

Papers

– Keep some form of personal identification with you, especially on the trains

Cost of Living

– To us, everything was expensive. Think London prices – and a bit on top

Making your money go further

– Get yourself a Travel Pass. Ours got us 50% off the price of all our train travel

Connections

– Make sure you invest in a Swiss travel adapter -they're completely different to any other adapter used around the world

Supermarkets

– It seems that the CoOp is THE Supermarket out here, although there are smaller independents

WiFi

– Although it's everywhere, getting it for FREE was a bit of a challenge. Railway stations mostly have it, but the trains themselves don't!
---
6.44pm: Our final visit to the Restaurant tonight and out of respect for the Chef and his team, we 'endured' the full five-courser! 😲
7.32pm: Well, our Swiss adventure has come to an end. We've had a great time (despite the weather) where we've enjoyed some great sight-seeing and yummy food – and the natives have been very friendly too!
With 50 of you per-day tuning-in here to see what we're up to – that's brought a smile to my face – so thanks for your readership, it's very much appreciated! 👍👍.
It's 'over-and-out' for now from us two! 👋👋 we're back to Blighty tomorrow.
---
The final Camera Roll
---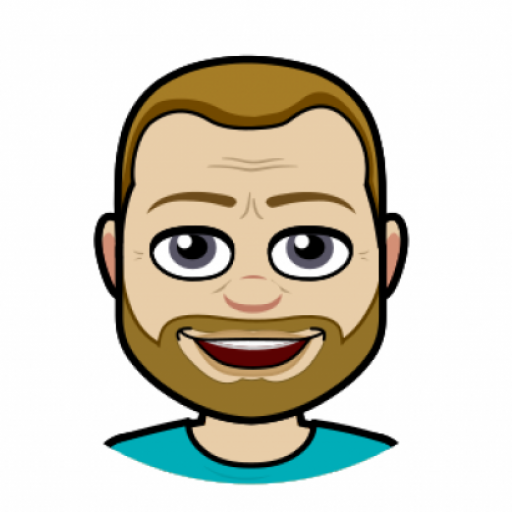 I got into blogging quite late in life, not publishing my first post until 2004 – well into my 40s!  My lifelong love of technology and communication (in all its forms), together with a fondness for the art of writing seemed to be the perfect combination to contribute a few words to the online community. But I'm no Samuel Pepys! If you're looking for deep and meaningful comments on a variety of subjects, then you've arrived at the wrong site! I only pen for pleasure! On average, my posts appear about twice per month, covering family & friends, cinema visits, eating out, holiday experiences and techy stuff. Oh, and as this is my hobby, there are no sponsored links nor adverts here – it's all done with love!
I hope you find it enjoyable, interesting and occasionally, even helpful!