Reading time:
4
minutes...
It's our last full day here today in Cider Country – and there's a storm a-comin'! The local forecast paints a very (very) wet picture of this area JUST after lunch. So, with welly weather in mind, we're going to cram in TWO properties before the wet stuff hits us.
On a more positive note – the hot water is back on! Hurrah! 👍
…but the non-functioning central heating is still broken, and there's no response to our emails – thanks NT! ☹️
Back to happier things…
First up, Tintinhull Gardens, only a short drive from base-camp, and possibly the smallest, cutest NT property, we've ever been to…
.


Is it me, or are Garden Gnomes getting taller?

As the photos show, this location is primarily 'gardens', but we did also get a short glimpse of the House as part of the through-route to the main attraction. The Gardens were in the process of some major renovation, but they still looked good. I think what surprised us most of all was how busy the place was! We arrived just two minutes after opening at 11.02am – and already the car-park was almost full. We got the last of two spaces before the 'overflow' would have been required.
We loved it for its cuteness!
Our next and final stop was NT's Montacute House (where they filmed some of 'Wolf Hall'). By comparison to where we'd just visited, this was in a different league – the House, big and bold; the outside, even more varied and colourful…
We felt some rain in the air (as expected) so we 'did' the outside before going round the House…

…and then it was off round the House…

There was plenty to see, and the NT have done a great job in maintaining the condition of the House. It was in an excellent state, and when we got to the final room – the Long Gallery, another (very pleasant) surprise awaited us…
…in the rooms off the Long Gallery, there was a chronological exhibition of various related paintings on loan from the National Portrait Gallery. It really brought the House alive!


Today was a gave us a good contrast of two very different types of properties – and we enjoyed them both, but for different reasons. Montacute House was our last NT property of this holiday – and we've certainly got our money's worth out of our renewed subscription (having visited six during this week alone!).
It's back to base now to grab a quick lunch 'next door' in Barrington Court before assembling our bits and bobs ready for re-filling the car. At this time of writing (3.30pm), there's still no central heating (although ironically, the temperature in the Lounge isn't too bad), and STILL no response from the NT. I'm glad we've been told that we're being treated as a 'priority case', otherwise I'd hate to think how they'd deal with the situation if it were less important!

Practically speaking, it looks like we'll end up leaving the property before the heating is fixed! Hope the next family are Eskimos or spend a lot of their time elsewhere during their stay!

---
What was this holiday like then?

With all our planned visits visited, it's now time to return to reality and begin the packing! It's also an opportunity to reflect on a part of the UK that we don't know too well and where (almost) every tree is APPLE and destined for Cider!
The immediate and surrounding area itself has been fantastic, with plenty of old properties and quaint towns to enjoy 'lost in time'. We self-catered for most of our stay, and if we had a Financial Director, they would have been proud – we came in slightly under-budget! We prepared, cooked, washed-up, did the washing, used the iron and (almost) fixed the router – talk about making the most of the facilities!
Getting around has been very straightforward, although the numerous B-roads that twisted and turned made us a lot more cautious behind the wheel than we would have otherwise been. It was easy to tell who the locals were: They either drove tractors at top speed, or they drove round the country lanes in their cars as if they were being timed – although very courteous when we mutually approached a single-track road (of which there were many) most didn't slow down a jot having local insider knowledge of the precise width of the road! Scary stuff for those of a nervous (and wider) disposition.
Slightly below-par has been the facilities and service from NT who never really saw the importance in keeping us 'in the loop' with our various 'challenges' during this stay. We coped (just) with the complete lack of heating, as well as a couple of days without any hot-water. Although the emergency electric heaters would have helped, this was a very large property to keep warm, and I think we would have bankrupted the NT, if we'd run them 24/7!
Additionally, past comments in the Visitors' Book have lamented the lack of wi-fi and (after it was eventually installed) the woeful connection speed. Clearly, no-one from NT is reading this book, because during our stay, our connectivity was so slow, it wouldn't even register as much as a zero on my app that measures connectivity. However, I did discover how to reboot the router, and that gave us a tolerable speed for a short period each day – Shhhh! don't tell the NT! Using the mobile phone was like being back in the early 90s – one step in the wrong direction and bang goes the signal.
All-in-all, we really love the fact that the National Trust allows us to place a foot firmly in the past, but could you please put the other one in the 21st century, and get the basics right (and that includes the central heating!)
---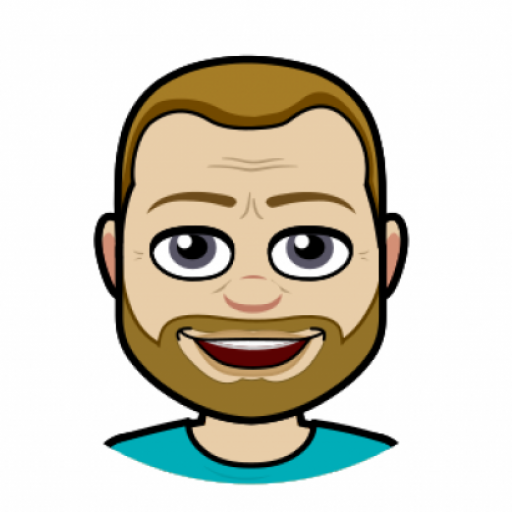 I got into blogging quite late in life, not publishing my first post until 2004 – well into my 40s!  My lifelong love of technology and communication (in all its forms), together with a fondness for the art of writing seemed to be the perfect combination to contribute a few words to the online community. But I'm no Samuel Pepys! If you're looking for deep and meaningful comments on a variety of subjects, then you've arrived at the wrong site! I only pen for pleasure! On average, my posts appear about twice per month, covering family & friends, cinema visits, eating out, holiday experiences and techy stuff. Oh, and as this is my hobby, there are no sponsored links nor adverts here – it's all done with love!
I hope you find it enjoyable, interesting and occasionally, even helpful!