Reading time:
3
minutes...
First job of the day, was to ask NT to retrieve the monkeys (the brass ones) from all the rooms and sort out the complete lack of hot water. We managed to get through to them on the phone, but they were a bit lack-lustre, and even by the time we got home, we weren't sure what we'd find…
Enough of our domestic troubles – back to the plan for today where we're off to:
Knightshayes was impressive. It's a Gothic Revival House officially known as Knightshayes Court that also includes a stunning garden and park. Building began in 1869, and it has since been home to three generations of the Heathcoat Amory family (prominent landowners who got their riches from Lace). What makes the House special is the gothic design. Apparently the original owner got through two designers before deciding it was all still too OTT! Eventually the family moved out (having tried to conceal/replace some of the original 'gothic-ness'). They finally threw in the towel, handing it over to the National Trust in 1972.
Certainly, much of the interior design divides opinion – especially the ceilings and the wallpaper – but I quite liked the boldness of it all. Subtle it ain't!!

As you'd expect, there were lots of rooms, with some of the decoration quite 'normal'…

…but with some designs, they were probably best viewed with the lights OFF!

…whilst some that were more modest…

From the outside, the 'look' was just as controversial. I'd look after it though!


But you couldn't knock the stunning views…

Wow!
And if that wasn't enough, this place had probably the largest kitchen garden I think we've ever seen! It was simply massive – the Rhubarb display alone was around half the size of Corby!


After the assault on our eye-balls inside the House, and the sheer enormity of the Kitchen Garden, it was off towards Tiverton for something gentler – Lunch! Unfortunately, when we arrived, the intended stopping-off point (The Canal Basin) was inaccessible due to a major access road being closed. We then spent ages circling the town, looking for somewhere else picturesque to enjoy our picnic, but after about 30 minutes, we gave up (although I think we're both now experts of all the street names in the town!)
Instead, we headed for NT's Wellington Monument, around 25 minutes away.

After a late lunch in the car-park, it was only about half-a-mile up the muddy track, and we were soon staring at this 175-foot-high triangular obelisk (acquired by the National Trust in 1930s). In truth, it's best viewed from a distance. Close-up, it's clear that it's seen better days. As we wandered round the other side, we could see a small army of hard-hatted individuals discussing the construction. We also read a couple of notices, erected by the NT, explaining how some of the restoration in the past had been poorly done. In fact, up until 2007, it was possible to climb up inside the Monument and look out of the (small circular) window at the top. Not now though! Far too dangerous, due to crumbling masonry and other architectural shortfalls (well, actually, it would probably be a LONG fall!)

Last stop of the day was closer to home! – Barrington Court. In fact, it couldn't have been much closer as it was NEXT DOOR to our holiday apartment (In fact, for complete accuracy, our place is actually part of Barrington Court's converted stable block). This place is VERY significant in a number of ways: It was the vision of Colonel Abram Lyle (of Tate and Lyle fame) and his architect, James Edward Forbes. They rebuilt the Tudor House after it fell into did-repair and it was the first major property to be acquired by the National Trust – and the dilapidated state almost bankrupted the NT in the process.

But first, it was a look round the 'neighbour's' Kitchen Garden. It may have been on a smaller scale than Knightshayes, but what it lacked in size, it certainly equalled in colour and variety.
We had some good news when we got inside the Apartment – the hot water was now working! Hurrah! We can wash our nether regions tonight….


However, the central heating was still asleep! Boo!


Birthday boy tomorrow and we're off to the seaside – Lyme Regis and the Jurassic Coast in search of fossils (to keep me company!)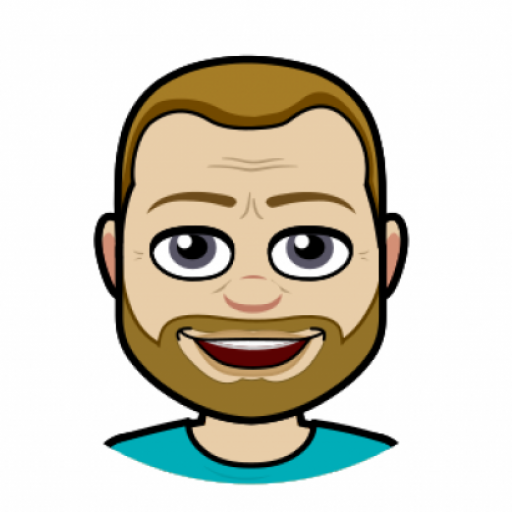 I got into blogging quite late in life, not publishing my first post until 2004 – well into my 40s!  My lifelong love of technology and communication (in all its forms), together with a fondness for the art of writing seemed to be the perfect combination to contribute a few words to the online community. But I'm no Samuel Pepys! If you're looking for deep and meaningful comments on a variety of subjects, then you've arrived at the wrong site! I only pen for pleasure! On average, my posts appear about twice per month, covering family & friends, cinema visits, eating out, holiday experiences and techy stuff. Oh, and as this is my hobby, there are no sponsored links nor adverts here – it's all done with love!
I hope you find it enjoyable, interesting and occasionally, even helpful!