Reading time:
6
minutes...
What could be more enjoyable than giving me an opportunity to plan a big 'do' of some sort! I love the nitty-gritty, with all the twists and turns, that lead up to the event itself! (But for this one, I didn't expect things to be as 'twisty-turny' as they were!). Planning Ann's 50th was much more straightforward!
---
Ann's 50th – 10 years ago – Read more
---
With Ann's significant Birthday due in 2021, it was going to be the perfect opportunity for organising 'something very special' – and starting so early on 'the something' meant it had been literally, years in the planning.
February 2019…
It was early in 2019 when I first started thinking about pulling the celebration together. At that stage, I wasn't quite sure exactly what I was going to do – but a few ideas came to mind. However, The greater challenge was going to be trying to keep it all secret, given that we are together 23.9/7! Still, I managed to expand on my initial thoughts – and as things evolved, the broad detail of the event became quite a predictable one in many respects. However, whatever it was going to be, best of all, Ann didn't suspect a thing!
Later in 2019…
For much of the latter half of 2019, on and off, with the 'headlines' in place (Choose somewhere romantic… Pick a fancy hotel… Book a table in a swanky restaurant… Organise my presents to Ann) it was mostly about nailing the detail. OK, my surprise wouldn't get many marks for originality, but I was confident it would 'hit the mark'. Towards the end of the year, the said details were nailed, so what could possibly go wrong? 🙄
Feeling slightly smug, having got it all sorted out in record time, I even had the itinerary 'printed' onto an aluminium frame to preserve the memory – and I planned to present that to Ann a few days before her big day.
Early 2020…
That'll teach me! Smugness quickly turned to frustration, because as we all know, back in early 2020, along came a little thing called Covid 19, and of course, my master plan started to fall to pieces as it looked like one of the consequences was going to be limited foreign travel. Luckily, I hadn't paid any money up-front, and anyway, maybe this Covid thing would blow over? (Stupid boy!!!) but that wasn't really the point – I now needed a 'Plan B', Lockdown style – just in case! More about that later! 😍
Late 2020…
In spite of what might have been a semi-permanent look of panic on my face because of the implications of the Coronavirus, Ann was so unaware of my scheming, she started to plan something herself – something straightforward and Covid-friendly, here in the UK. If I'd told her to stop, that would have ruined the COMPLETE surprise (even though by now, Plan-de-Paris was in tatters) so I went along with it all, with the idea of cancelling Ann's plans nearer the time. Cue 'Plan B'.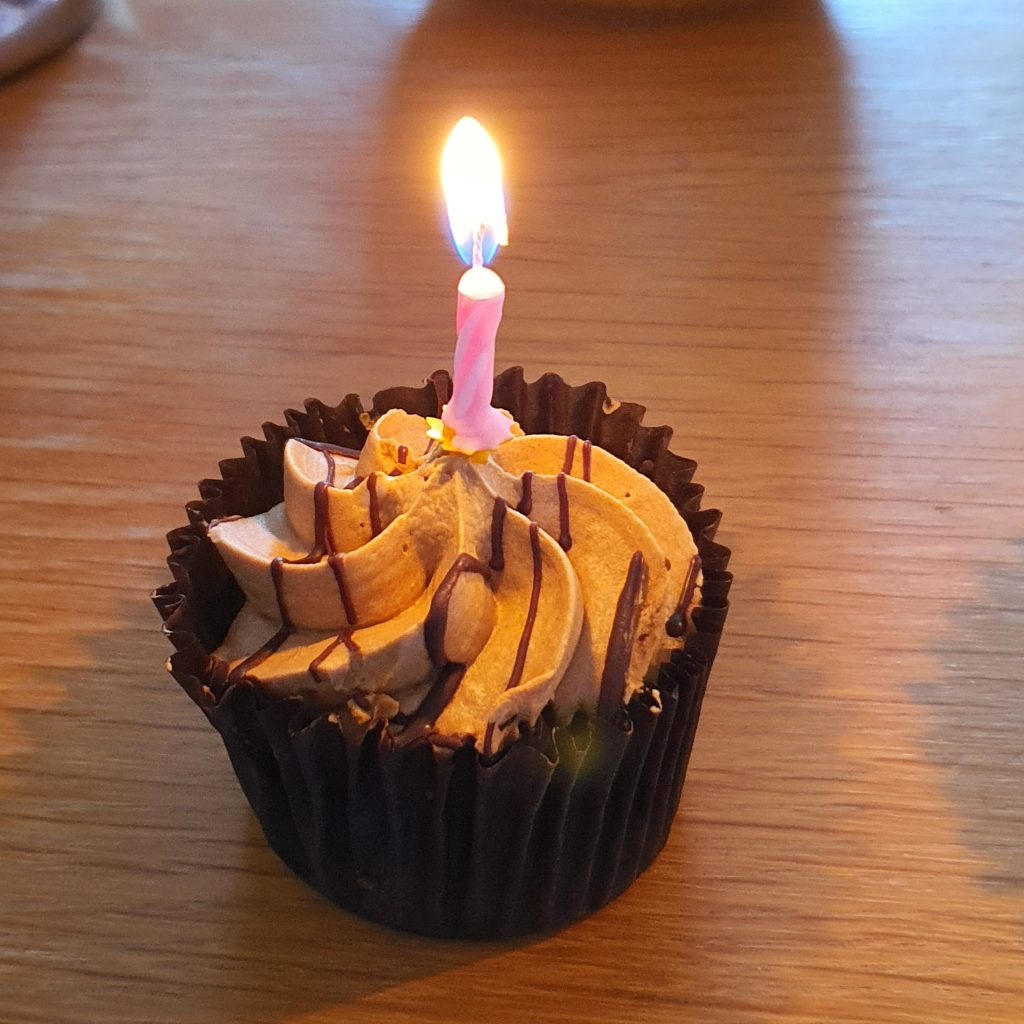 The Week Before…
If the big celebration was now going to be at home, I had to think creatively and do something with the replacement for Paris, taking into account all the current Covid restrictions. With limited options, the venue-of-choice turned out to be… our Lounge! 😁
And then, with Amazon Prime in full swing, I ordered balloons (plenty of them!) and the obligatory inflatable 'Happy Birthday' message. But, remember of course, that we're both at home 99% of the time, so I had to be on my toes and hide the deliveries when they arrived. Step forward our helpful (and equally scheming) neighbours, David and Valerie, and more specifically, their spare bedroom, where I stashed everything.
Meanwhile, in that same week, gifts were arriving by post thick and fast, requiring me to intercept everything that 'Postie' had to offer (well, not everything!), filter out the bills from the gifts, and hide them (the gifts not the bills… but that's a thought!) – and then leave Ann to read the remaining 'ordinary' post.
That should all have been really easy… but of course it wasn't! It was hard to know which items were actually gifts! As a result, I had to open everything, and if it was a gift, quickly and quietly re-package it!
Things got even more complicated when friends starting WhatsApp-ing me to ask if THEIR gift had arrived? Why so complicated? In the majority of cases, hardly anyone had put their name on the back of the package, so I had to carefully undo the wrapping paper or steam open the card to see who the sender was! What fun! 😉 More concealed (and silent!) re-wrapping was required – again! 😁
23rd –
Two Days Before…
As the big day got closer, I knew my 'windows of opportunity' for preparing stuff would be very narrow (restricted to when Ann went out for her daily evening walk – just 1-hour maximum) so I used the time wisely…
6.58pm: Over to David and Valerie to inflate the balloons. Luckily, we didn't rely on our lungs, instead, using a hand pump. Except for the inflatable 'Happy Birthday' balloons that had their own 'straw' to insert into the letters requiring a few short puffs for each – 13 times – one for each letter of 'Happy Birthday'. Actually, it didn't take very long, and by 7.45pm I was back at ours looking as innocent as the day is long (although temporarily, my face was a similar colour to the balloons) waiting for Ann's return.
24th –
The Night Before…
7.07pm: Ann, on time, left for her evening walk. For me, it was immediately over to David and Valerie's to retrieve the balloons. Valerie had helpfully suggested putting them in a big bedsheet to stop them blowing away and to minimise the number of journeys, as we carried them on their 10-metre journey back to ours. Those that might have seen us from their window must have wondered what the heck was going on, as it looked like we were carrying a dead body – complete with shroud – from theirs to ours! Success! With around 30-40 balloons now in the Lounge, I had just 40 minutes to position everything. It was all a bit manic, but it went well, without incident, and everything ended up where it should be (thank heavens for sellotape!). I then killed the lounge lights so that Ann couldn't see into the room from outside, on her return. Finally, I then banned her from the Lounge for the rest of the evening.
You can see a short video of the finished result HERE, but beware, my camera skills are far less polished than my cooking ability*! 😋 *Discuss
25th –
The Big Day…
The day began as most do – with breakfast – but a Birthday-Breakfast-In-Bed treat! And today was slightly different as it was me in the kitchen (having snuck out the day before for a few essentials). It was either going to be a great surprise… or err… a great surprise (the type that's best hidden/destroyed/binned). 😯
Everything needs a plan… and with my appalling memory these days, I needed to write it down, otherwise it would be one of those sorts of events where something important gets forgotten – like the food!
Who's a chocoholic then??? 😋
Fortunately, I was told it was 'a great surprise' (the first sort!) 🤩
With breakfast delivered, we staggered downstairs, where I revealed the great err… reveal! Ann's not often never lost for words, but for a full seven seconds, you could have heard a pin drop!
Mission accomplished then!!! 👍👍👍👍👍
If the sheer number of gifts was a measure, to say Ann had been truly spoilt (which she deserved!) would have been a massive understatement. But there was more to come! Once Ann had unwrapped everything and we sat down for a(nother) glass of bubbly, the doorbell rang and even more presents arrived!
And that's pretty much how it continued for the rest of the day – Gifts arrive… Unwrap… Celebrate with a glass of champers… lose the ability to walk further than a few yards… the doorbell rings… repeat! (It's a tough life ehh??)
And just when Ann thought all the surprises had ended, there was another knock at the door. Good friend Nicki was there on the doorstep (socially distanced of course!) having travelled all the way from 'sarf lundun'. And whilst Nicki kept Ann talking, I grabbed her car keys to liberate the Birthday cake from her boot that she'd made a few days previously! A few more seconds of silence then followed as Ann's jaw returned from its dropped position! 🤣
Gifts Galore!
Wow! What a day – I'm shattered! (and it wasn't even MY birthday!!!). Everyone had been so very generous! Gifts of every shape, size and colour; enough flowers to open a shop; so many vouchers for Ragdale Hall that I think Ann will get her own parking space there! – and the most cards I've ever seen in one place for one person! ❤️❤️❤️❤️❤️
…and what of the Paris trip? Well, we're just going to carry it forward a year… or two… or three!
What's next? I suppose I better get started on what I do for Ann's 70th!!!! 🙄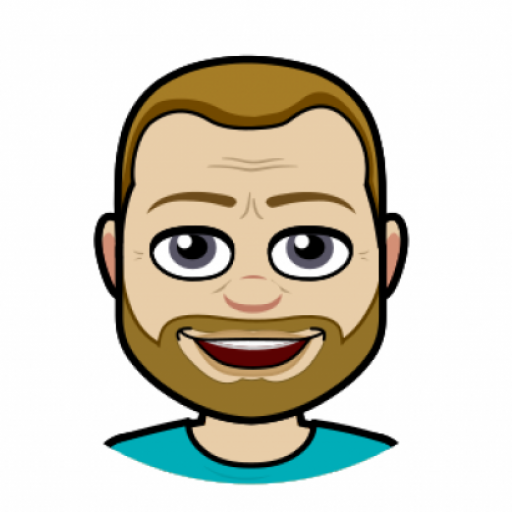 I got into blogging quite late in life, not publishing my first post until 2004 – well into my 40s!  My lifelong love of technology and communication (in all its forms), together with a fondness for the art of writing seemed to be the perfect combination to contribute a few words to the online community. But I'm no Samuel Pepys! If you're looking for deep and meaningful comments on a variety of subjects, then you've arrived at the wrong site! I only pen for pleasure! On average, my posts appear about twice per month, covering family & friends, cinema visits, eating out, holiday experiences and techy stuff. Oh, and as this is my hobby, there are no sponsored links nor adverts here – it's all done with love!
I hope you find it enjoyable, interesting and occasionally, even helpful!