Reading time:
3
minutes...
Tonight at 9pm sees the return of BBC's series 'Ashes to Ashes'.
It's been hyped quite a bit over the past three weeks including a new BBC ident showing a short scene of the team driving the Audi Quattro down a street and a couple of series-trailers featuring a police raid in a London disco.
The BBC are hoping that this series will be more popular than series 1 which left new viewers and fans of 'Life on Mars' somewhat underwhelmed. A lot of criticism was levelled at Keeley Hawes's performance as DI Alex Drake. A tad unfair, in my view, considering she was playing the character she was scripted to play! Philip Glenister (who plays the iconic Gene Hunt) recently went on record in support of her performance.
My only complaint about series 1 was that Keeley's character seemed too self-assured throughout – This was a deliberate on the part of the script-writers to create a distinction between her character and John Simm's character, Sam Tyler from Life on Mars – but for me, it didn't quite work. She needed to be more vulnerable and confused (I've seen Keeley do 'vulnerable' and it's very convincing!)
The new series promises a darker plot and a story arc to keep us guessing until the end. It'll all be sorted at the end of this series as it's already on record that there won't be a series 3.
Meanwhile, sounds and messages from that future suggest to Alex that her circumstances have changed. Lying with a bullet in her head on the wet ground of an abandoned boat, is it possible that someone has discovered her?

BBC 'Ashes to Ashes' Web-site
So what was the first episode of the new series like? Well, the script was certainly a lot sharper and the plot was definitely darker (more of that later). I liked the scene with Alex's daughter, Molly, appearing in a Grange Hill episode and also the increased exposure of the red Audi Quattro throughout the episode (I think that was as a direct response to requests from fans). The 80s music was a great addition and so were the 80s fashions. Nice!
I mentioned earlier that the plot was a lot darker and there was also more emphasis on Alex's time-travel predicament. The first evidence of this was when the team pulled up in Soho and an old lady who was passing-by spoke to Alex with a man's voice saying: "Not long now pretty lady". They repeated a similar plot device later-on where a police-dog spoke to her, but I'm not sure that worked – it just looked comical. Other neat touches included the stripper they interviewed commenting that she was from 'Hyde' (the area where Sam Tyler was based).
Continuing the darker theme; Alex returned home to find there was a single red-rose with a note saying "Congratulations, they found you!" – presumably referring to the fact that back in 2009, they had apparently found the wounded Alex.
It got darker – who was the 'surgeon' who kidnapped Alex during her lone visit to Soho? He seemed to know a lot about her predicament and his line: "I know you don't belong to this World…" was particularly chilling. The French phrase scrawled across some photographs – Pont de L'Alma also kept us guessing only to reveal later that it was the name of the tunnel where Princess Diana died – or yet to die if you're in 1982.
To top that, in the final scene when the drunken Policeman, Kevin Hales was arrested, Alex breathalysed him only to find that he'd suddenly lost his drunken persona and commented "We are everywhere…everywhere…" Spooky stuff!
Funniest scene: DI Chris Skelton doing a male strip to the sound of Hot Chocolate's 'You Sexy Thing'.
Best quote: "Get your knickers on, you're nicked!" (Gene Hunt).
The revised introductory voice-over by Alex Drake – mp3 file
(Courtesy Sony Records)
Gene Hunt demonstrating his caring side as a trained negotiator – mp3 file
(Courtesy Sony Records)
All-in-all, a very enjoyable first episode, that seemed to address the criticisms of Series One. The script-writers have managed to crank-up the suspense factor, whilst balancing the plot with humorous visual and aural pieces – let's hope this continues for remaining seven episodes.
(Lost a star for the silly talking dog – this isn't Doctor Who!!)
 
Episode Two next week, same time.

Update: Thursday 23 April – The episode pulled in just over 7 million viewers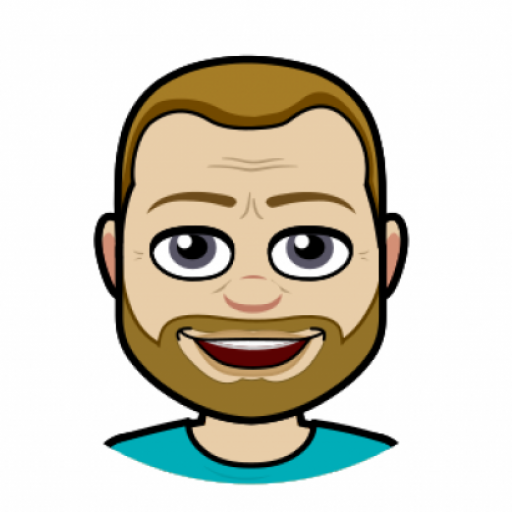 I got into blogging quite late in life, not publishing my first post until 2004 – well into my 40s!  My lifelong love of technology and communication (in all its forms), together with a fondness for the art of writing seemed to be the perfect combination to contribute a few words to the online community. But I'm no Samuel Pepys! If you're looking for deep and meaningful comments on a variety of subjects, then you've arrived at the wrong site! I only pen for pleasure! On average, my posts appear about twice per month, covering family & friends, cinema visits, eating out, holiday experiences and techy stuff. Oh, and as this is my hobby, there are no sponsored links nor adverts here – it's all done with love!
I hope you find it enjoyable, interesting and occasionally, even helpful!