Reading time:
5
minutes...
We've not been to Sri Lanka before and so this was going to be a real treat. We're going ashore at Colombo, Sri Lanka's largest city, leading (and very modern-looking) Port and commercial capital – home to some 750 000 locals. A hosted half-day walking tour is probably a good introduction to this country, just 15 minutes from where QM2 anchored.
We're heading for Old Colombo, visiting the Pettah District, including Khan Clock Tower, Jami-Ul-Alfar Mosque and the Old Dutch Hospital complex – it's a busy one, with lots to see!


The weather forecast suggests it's going to be super-hot and super-sticky, so it was probably a good job we chose the morning walk! There's one planned for 2.30 this afternoon – we don't envy their sweat-glands!!
Again, it was an early start – we had breakfast by the unholy time of 6.30am and had to be bright-eyed and bushy-tailed ready for our Tour badges by 7.15am
As usual, we met at The Golden Lion Pub – and in an exciting change to previous events, we WEREN'T on Tour 8, instead Tour 6 – Oooh, the variety! It was a popular Tour (the Pub was packed), but in typical Cunard efficiency, we were soon heading for our Coach.
Sri (now that's a name that's going to be easy to remember) introduced himself as our Guide for the morning, and we were quickly on our way. As a bonus, we all had personal receivers and headphones so that we could hear Sri even if he was a distance away. As we were to find out later, this part of Colombo is a busy, buzzing town – and as such, the headphones turned out to be essential!
First stop was…

The Town Hall
Now preserved solely for the benefit of tourism, it gave us an early indication of how things used to be back in 1853 during the formative years of Ceylon. After a thorough look round, we headed outside and into the 'Ye Olde Petty Court' area – again, now just preserved for us Tourists.

"Here comes the Judge…"
The next stop was the main Fruit & Veg Wholesale Market, which supplies every corner of the island – and it was just how you'd imagine it to be – thriving, noisy and rather smelly! With locals having been setting up for the day from 4am, our visit at 8am was definitely halfway through their dawn shift.


Heaps of activity everywhere, either by merchandising their enormous mangoes (cheapest to the left, as per JS standards), chopping off the leafy bits of cauliflowers with evil-looking machetes, or lighting battalions of incense sticks to dull the aroma of the piles of air dried pongy fish. Diminutive skinny porters carrying impossible loads on their backs but had probably never heard (not cared) about RSI! This was a full-frontal assault on all your senses – in a good way! You name it, they had it! – somewhere! We even had the obligatory mangy-dog weeing on the piles of rubbish…

The Fruit & Veg Market

'Kid Creole'
Time to stop for a drink – but not what we were expecting! No Diet Cokes here, we were going 'totally authentic' as Sri arranged for us to try a coconut each – more specifically, its 'milk'. Bit of an acquired taste, but given the temperature and the humidity, we acquired it pretty quickly!


Ten-minutes later, we were all refreshed, but the temperature was still rising! We headed next to a couple of religiously significant buildings.

The Jami-Ul-Alfar Mosque
The Mosque had an Indian design influence and its contrasting brickwork made it stand out a mile. On Fridays, it can hold 16,000 Moslem worshippers at the main prayers, so it's a pretty enormous complex.

The Hindu Temple
Literally, just down the road, was the Hindu Temple – just as striking visually, but this was far more ornate. On a cooler day, we might have stopped to count the number of figures and animals, but our anti-perspirants were about to surrender! We were now in moist-undergarments territory…

The Grand Oriental Hotel
Next on our itinerary was a visit to what turned out to be a location with a very sad story – The Grand Oriental Hotel. In its day, this had been the 'go-to' accommodation in the town, posh enough for the Hotel Manager to vet all bookings to ensure that those two French oiks: Les Riff and Les Raff did not get past its doors. However, like many other older buildings in this busy place, it had seen better days. And, although it was still open to guests, it was clearly struggling with its dated interior, lack of air-conditioning, and most importantly, the crucial need for nothing less than a major makeover.
In fact, the building interior looked as if it had been frozen in time (about 1963!) – so did the fully uniformed Doorman, who saluted me on the way out! Ah, bless!
Ann reported that it was the only Ladies' Loo she's been in, where the hot-air hand dryer was cooler than the temperature in the loo itself!


We were shown upstairs to the breakfast room, where we cooled-down and made the most of the free wi-fi and drinks on offer. Ann captured some good shots towards where the QM2 had docked.


With our whistles-whetted once more, we dropped in next door to a local St Peter's Church, which was originally built by the Dutch. Lovely and cool inside so we all lingered, some out of religious conviction, but most for the cool air and the shade…


St Peter's Church

Sri next took us to a series of significant buildings…

The Clock Tower with a built-in Lighthouse!


Whiteaways Building


Lloyd's Building
What we were starting to learn about Colombo in general though, was even sadder – it seems to have been commercially abused for most of its existence. First the Portuguese in 1505, who plundered it, and then by the 1660s, the Dutch, who filled the place with canals Then along came us Brits in 1796! In recent years – the 80s – it even suffered at the hands of terrorism (I'd forgotten this part!) between the Tamils and the Sinhalas.
In short, a lorry packed full of explosives was driven by a suicide bomber into the town's major Bank. Over 500 deaths and more than 1,000 injured, the impact on the city's businesses was devastating. Dozens closed, and with the new tighter security cordon, those situated in the Old Fort area, simply dried up or gave up and moved out. The city became a ghost-town with no reason for anyone to go there. Happily, with tourism and businesses returning, it's pulled itself up, but it's been scarred for life.

We then trotted off to the 'Harrods' of Colombo, called 'Cargills', built in 1864 and complete with original features and a duty-free bargain booze department. More like a Sainsbury back in the 60s, this even had pneumatic tubes and customer's cash transactions or for moving paperwork around the building.

The Steuart Hotel
In complete contrast to The Grand Oriental earlier, this was a classy and modern hotel. Founded by proud Scot, George Steuart  (spell-checker be damned), it was everything a modern hotel should look like built on the site of Sri Lanka's oldest business meeting house.  We could see ourselves staying here next time round!
Our final stop was at the Old Dutch Hospital Complex. Now converted to fashionable cafés and eateries, as the name suggests, it was once run by the Dutch (in the 17th century) and was BUPA in style! It provided three hot-meals a day with slaves on hand to help you get well. Probably the daily doses of opium and curry also helped!

Taking advantage of the location, we took refuge from the heat in the Colombo Fort Café for about 30 minutes before we all headed back to the Coach.
And that's where our Tour ended! It's probably been the best one so far for us this holiday – even though the heat, and especially the humidity, slowed us all down quite a bit. Sri, our Guide, was superb in every sense, and he made the half-day event something really special.
In a way though, a lot of what we'd seen today was based around the former Ceylon in its hey-day – and would it still be there next time, as this town develops and re-invents itself? Although there are plenty of NEW developments going up here, the past has, in terms of its buildings, been sadly neglected, and it would be easy to imagine that in the quest for modernisation, much of its 'back-story' is lost, becoming simply a day's work for a bull-dozer!

Back on board, it was Lunch at The Royal Lion, before a quick siesta and Dinner back at the now very familiar Britannia Restaurant.
We're at sea again tomorrow before docking at Cochin on Saturday. From a Visa point of view, getting into India has been a nightmare with even the mighty Cunard being forced to backtrack on earlier instructions given to all Passengers.
Up the Empire!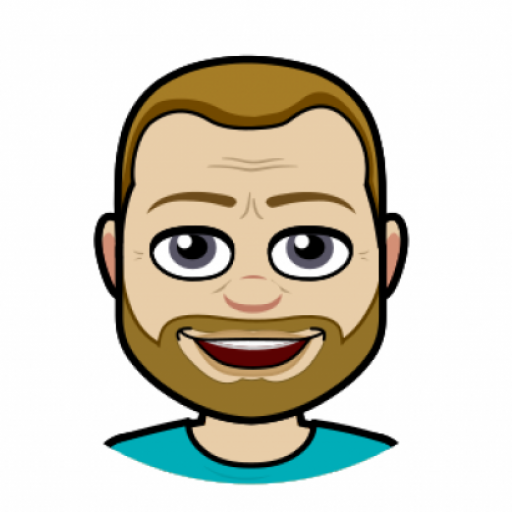 I got into blogging quite late in life, not publishing my first post until 2004 – well into my 40s!  My lifelong love of technology and communication (in all its forms), together with a fondness for the art of writing seemed to be the perfect combination to contribute a few words to the online community. But I'm no Samuel Pepys! If you're looking for deep and meaningful comments on a variety of subjects, then you've arrived at the wrong site! I only pen for pleasure! On average, my posts appear about twice per month, covering family & friends, cinema visits, eating out, holiday experiences and techy stuff. Oh, and as this is my hobby, there are no sponsored links nor adverts here – it's all done with love!
I hope you find it enjoyable, interesting and occasionally, even helpful!