Reading time:
5
minutes...
Morning Reader, this is probably the final Blog of the holiday as we fly home Thursday.
Today, we're on a full-day Tour today entitled: Nakhl & Hot Springs.
We're covering :-
Nakhl town

Thowarah Hot Springs

Nakhl Fort

Photo opportunity at the Grand Mosque
Muscat is the capital city of (the Sultanate of) Oman and the seat of Government. It's just 'round the corner' from Dubai, but unknown to some, is a country in its own right. Its wealth comes from petroleum exports, port management and fishing. Compared to our previous port, Cochin in India, where all the locals there appear to worship Trashma, the Hindu goddess of litter, this place is incredibly clean and well ordered. It's as though someone Dysons the entire country every morning and is a bit OCD about it. You cannot help but be impressed from the moment you arrive, by the well watered plants, precision cut grass verges and manicured roundabouts.
Skip the next two paragraphs if you know your 'Oman history'…
During the last 40 years, the ruling and highly respected Sultan has ordered changes that have transformed the country almost beyond recognition – and in a good way! There has also been an explosion in road-building and tourism-related industries. As our Guide, Abdullah told us:- "Oman's development has been split into two phases – pre-1970 and post-1970".
The new Sultan is the son of the previous Sultan, and in a bloodless coup, replaced him in 1970, in order to move the country forward. So, in the years following, that's when the massive changes have taken place. In less than 50 years, Oman has changed from a third-world country to one boasting, schools, universities, almost completely free state education, nearly zero crime-rate, free healthcare, and a great record of rights for women.

All Aboard…
The result? is that the country now looks very, very, different to when we first came here just 10 years ago – and even back in 2013, when we last stayed, the road network has improved yet again. There are now more western influences in terms of retail outlets (Big Mac anyone?) but it's all been done very tastefully and they don't dominate the shopping spaces. As a result, Oman still has a cosy feel to it – and maybe unusually for its geographical location, very safe. It's another country that's scrupulously clean and where everyone smiles! Yes, there is a genuine hospitable attitude from all the locals we met today, and you are made to feel very welcome.
For me, it's perhaps what Dubai may have looked like if high-rises and skyscrapers had been banned – and as a result, it all looks very natural and unspoilt. In Oman, the height of all buildings is strictly controlled, and even the satellite dishes have to be coloured to blend in.
The weather today is typical for this area – a sweltering 35 degrees – they're just coming into their Summer. Unlike previous Tours, though, this one was just plain hot – with nowhere near the humidity. So today we knew that we could look forward to hot crispy underpants instead of India's uber-damp attire.

Our first stop was Nakhl Fort. Constructed in the 6th century, but looking very good for its age, this was a super-solid construction. Clearly, no expense had been spared in making the walls as thick as possible, and as we sat down in one of the once oft-used 'village meeting rooms', we felt very safe and secure from everything outside – including the weather! Sooo cool!

The Meeting Room
After our briefing, it was back outside to wander round the various remains of the Fort. There was plenty to see, and the view from the top (as you'd expect) was amazing.


Solid as a Rock!

Back to the Coach and onto our next stop – Thowarah Hot Springs.

Abdullah explained that these were less' Spring' like and more water running down from the mountains. On closer examination, we noticed that the water was crystal-clear and there were hundreds of tiny fish swimming about. It was part of the 'canal system' out here (yes, really!) that is used for irrigation.


Fish Supper Slipper
The fish served a purpose (and I don't mean lunch), as Abdullah encouraged us to remove our shoes and socks and experience the fish nibbling at our dead skin – all for free – and at a water-temperature approaching 35 degrees! The temptation was too much for the many of the super-oldies in the party, but as wonderful as it sounded, this turned into a safety nightmare! The sight of a mass of wrinklies attempting en-masse to remove their shoes and socks and then safely wade into the water turned out to be an accident waiting to happen – and we didn't have to wait long before one of our party went a*** over elbow attempting an elegant entry into the soothing waters.
Bizarrely, in a momentary regression to his teenage years, the first thing he checked after re-composing himself was the state of his mobile-phone – temporarily forgetting any bruising of his ego and his ruined clothing!
As our party (some limping) headed back to the Coach, next stop was far less dangerous! Lunch!

Lunch and Free WiFi

After our slightly disappointing affair during the Cochin Tour, we weren't sure what to expect for our Cunard 'Lunch' this time around. As things turned out, it was a massive improvement! No cheese biscuits and slices of cake, instead, a full salad course buffet-style followed by a hot course, followed by some super-yummy desserts – and plenty of free soft drinks, tea and coffee. I was too busy eating, to get any photographs, but it was very good indeed!
It couldn't get any better… but then it did! FREE WiFi. Cue (again!) oldies turning into teenagers, abandoning their conversation skills and diving into their phones/tablets – and in one case a laptop (no, not me!, I was still tackling the Chocolate Mousse!!)


We had a bit of time to wander around the resort, but even though it was quite stuffy where we had lunch, it was even hotter outside, so we found an area between the two with a gentle breeze and waited for our Coach to return.
With our food and technology needs satisfied, it was back on-board where Abdullah took some time to explain how to tie a turban, Oman-ey style. As a result, I think I'll stick to bow-ties!!
Next on our itinerary was The Grande Mosque – and it certainly lived up to its title. Even though we'd seen it before last time we were here, we were still blown away by how much of an impact it has when your first see it

NOT the Leaning Tower, more like a leaning Photographer



The Grand Mosque

After about 30 minutes looking round the outside (it was closed, by the time we got there), it was back on the Coach. We were doing well for time so Abdullah suggested an extra stop – The Sultan's Palace – about 20 minutes away, but in the direction of our Ship.

The Sultan's Palace

This was another stunning property, immaculate in every sense! Unfortunately, as members of the public, we weren't allowed in, but it still had the 'Wow' factor.
Fifteen minutes later, we were parking opposite the Ship and saying goodbye to Abdullah. We've seen quite a few Tour Guides on this Cruise, and he had definitely been the best. He got the balance right between talking and keeping quiet, and gave us just enough information to help us make sense of the sights we were visiting. It helped too, that he had a really good command of English (English is taught in schools out here from the age of 6) and a very good sense of humour.
Tomorrow, it's our final day on the Cruise as we head for Dubai.
---
So, here we are at the end of my Blogs for this holiday. Thanks for reading them! It seems that just over 50 of you have been looking at them on a daily basis, peaking at just under an incredible 100 for some of our trips. So, a big thanks from me, and the kind words you've said about them. There's a small chance that there will be an extra blog tomorrow evening as we've just heard about a truly unique photo opportunity taking place in Dubai tomorrow afternoon.!If the technology allows it, I'll post something before we fly back.
---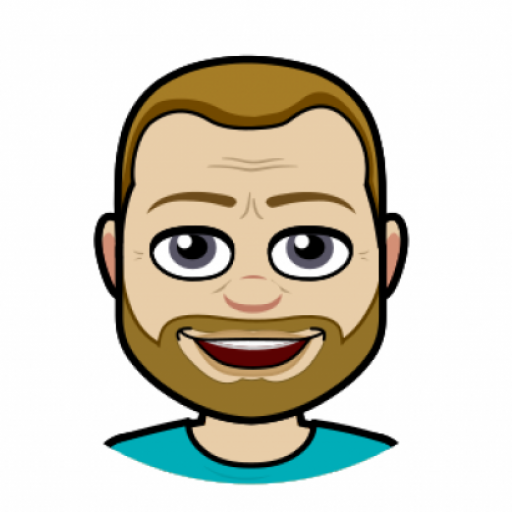 I got into blogging quite late in life, not publishing my first post until 2004 – well into my 40s!  My lifelong love of technology and communication (in all its forms), together with a fondness for the art of writing seemed to be the perfect combination to contribute a few words to the online community. But I'm no Samuel Pepys! If you're looking for deep and meaningful comments on a variety of subjects, then you've arrived at the wrong site! I only pen for pleasure! On average, my posts appear about twice per month, covering family & friends, cinema visits, eating out, holiday experiences and techy stuff. Oh, and as this is my hobby, there are no sponsored links nor adverts here – it's all done with love!
I hope you find it enjoyable, interesting and occasionally, even helpful!