Reading time:
5
minutes...
There's nothing like a Cruise Holiday – long lie-ins, late breakfasts and no need for an alarm clock!


And that's why today was nothing like a Cruise Holiday!


We had to set the alarm for 5.30am, breakfast followed at 6.15 and we were on the Tender Service for 7am!
In spite of the super-early start, it was means to an end as we were heading North and then West to the 'James Bond Island' (famous from the film 'Man with the Golden Gun'). The locals call it Khao Phing Kan, but clearly the name James Bond gives a zillion times more marketing appeal!!
Breakfast was scarily busy, even at 'silly o'clock. but we managed to find our faves and get a table for two – even before the Sun was up! Then it was off to the Theatre to wait for our group to be called – and it looks like we're group 8 again!


We'd only been seated for about 5 minutes before our number was called, and we were soon heading for the Deck 1 and a Lifeboat!
This is the first time on this Cruise we went ashore by Tender. This was followed by a short walk along a pre-made gangway before clustering with the rest of the Guests who were also on the Tour (I think it was about half the Ship's guests were on this one! – clearly a popular choice!!). We were landed at Patong Beach area of Phuket – a lively, buzzing (and scruffy area) but with super beaches! We also noticed Celebrity Constellation was here.
Our Guide introduced herself – Band – and led us in the direction of our transport for the day.


We were soon on board and on our journey north. Band promised us a two-hour journey and based on the local roads where we joined the Coach, that was something we most definitely weren't looking forward to!


Happily, things soon turned out differently. The partially made roads, full of pot-holes (and helmet-less moped riders) gave way to motorway standard, triple-carriageway affairs and combined with the comfy leather seats and effective air-conditioning made it a pleasurable trip. However, given the average age profile of our Coach, Band announced within 20 minutes, we'd soon be stopping for a loo-break!


…and we did! Unlike previous ventures where loos are involved, everyone was back on the Coach in record time. We continued northwards and eventually arrived at a very non-descript open shop-front with just a couple of locals on door-duty. We were ushered through the shop which extended for miles, where were greeted with more loos and a pile of hundreds of life-jackets. No bespoke size options here – just three sizes!
– Size 1: So small, you'd need to be a local for it to fit
– Size 2: A sort of 40 inch plus
– Size 3: Buddahs only
In my enthusiasm to get to the boat first, I managed to pick a size 1 – and as a result I looked ridiculous with the wrap-around straps set to 'maximum reach'. Ann soon put me straight and I was quickly sporting a size 2 with pride, and with strapping to spare!


Other Coach parties had now joined us (I think most of the QM2 guests were now in the queue with us) as well as Passengers from other cruise lines including Celebrity who we'd seen docking with us earlier. With the sound (and smell) of diesel in the air, as our next form of transport was readied, things began to move at a pace, and we were soon aboard our boat for the next hour, on our way to meet Daniel Craig (maybe) on his island.

These are strange vessels – all 47 of them! (this is clearly a popular destination!) – overt thirty foot long and very 'pointy' with a humungous great engine on the back, managed single-handedly by a local.


It was an interesting boat journey. Although most of us had been smart enough to be wearing hats and sporting factor 50 – no-one expected the bow waves caused by the speed of our boat to turn inwards! As a result, the majority of us, by the time we'd reached 'the island' we were tasting salt-water and were moist to the touch!


As we approached the islands (I'm not sure which one is THE James Bond Island), the Boat slowed, we all began to dry out and views were very camera-worthy!


Some of the Boats actually moored to let passengers have a closer look…


If the shapes of some of these islands wasn't unusual enough, then their make-up was! Some were bright orangey-brown, whilst others were completely covered in greenery – and there were dozens of them. Very weird and very unique!


By now, Lunch was calling, and after fifteen minutes more shirt-moistening, we spied some buildings in the distance. They were too far away to make out any detail, but after our Skipper put his foot down, we arrived at a very organised series of buildings.

We suddenly became aware of how much of today was part of a skillful operation. Each building (and there were about 10 of them) had been allocated yo a couple of the tours. Inside were tables, chairs, tablecloths – and a buffet ready and waiting. Imagine this being replicated across the other nine buildings and you'll become aware (as we did) of how much these Tours must contribute to Thailand's economy – they were handling thousands! (and that was just the time we were there – and we were only there for about 90 minutes).

We finished our meal, and declined the opportunity to visit some local school-sprogs, preferring to stay under the cooling electric fan where we'd taken Lunch.
Then it was back on our Boat for the journey back to dry-land (and shirts). On arrival, we'd clearly hit 'rush-hour' with a lot of boats all eyeing-up the single drop-off point. After some nifty navigating, we were returning our life-jackets to the same pile where we first discovered them, and seeking the comfort of our air-conditioned coach.
Given the temperature and the humidity outside, I think most of us would have been happy just being dropped back at the Tender, but we had one more stop planned.

Back in Phuket, we were dropped outside The Gems Gallery. We were promised an opportunity to see gems actually being fashioned as well as a 'large' collection of jewellery ready to be swapped for a credit card! Well, nothing could have prepared us for the sheer size of the place – and the number of rings/bracelets/necklaces on display. We've been around a bit, but this was simply the largest collection of jewellery, we've ever seen anywhere in the World – every colour gemstone, in every size, in every configuration. Photography was not allowed, so I can't do it justice – but think in terms of multiple football pitches!
Thirty-minutes later, with our credit-card safe, we were heading back to our Tender. By the time, we opened the door to our shoebox Cabin Stateroom, we been out for almost 12 hours – and we were feeling it.
No dressing-up for us tonight then – we 'slummed-it' with room service!
Was it all worth it though? In spite of us two probably being the only two Brits in the world who don't like Thailand, we really enjoyed our Trip to the Islands. In spite of our intrepid nature when we're abroad, this would have been a difficult trip to plan for just two of us – and there was clearly an advantage of being with a larger group and a Tour Guide given the location and distances involved.
We're all at sea for the next couple of nights (so no regular blog-posting). Next stop is on Thursday: Columbo, capital of Sri-Lanka.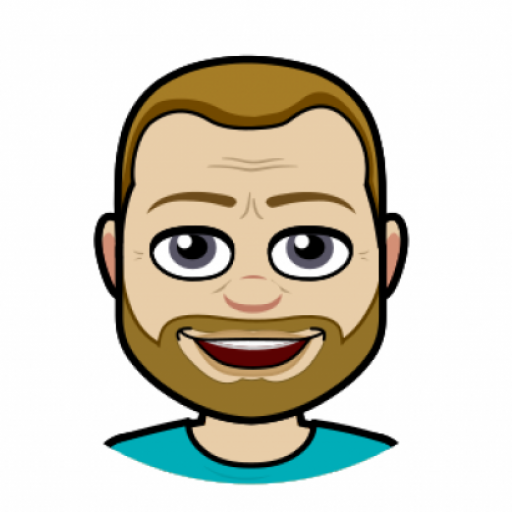 I got into blogging quite late in life, not publishing my first post until 2004 – well into my 40s!  My lifelong love of technology and communication (in all its forms), together with a fondness for the art of writing seemed to be the perfect combination to contribute a few words to the online community. But I'm no Samuel Pepys! If you're looking for deep and meaningful comments on a variety of subjects, then you've arrived at the wrong site! I only pen for pleasure! On average, my posts appear about twice per month, covering family & friends, cinema visits, eating out, holiday experiences and techy stuff. Oh, and as this is my hobby, there are no sponsored links nor adverts here – it's all done with love!
I hope you find it enjoyable, interesting and occasionally, even helpful!