Reading time:
6
minutes...

A lazy start for our Tours so far – a relatively lethargic 9.30 today!
Here we go then – our first visit to India in the shape of a six-hour combined Coach & Boat tour entitled: The Best of Cochin. Cochin is in the Indian state of Kerala, located on the west coast of India. These days, it's often called 'Kochi'.
Our trip includes:-
Fort Cochin
Indo-Portuguese museum
Jew Town
St Francis Church
The Old Dutch Palace

The (no) Jersey Boys
We assembled in the Theatre and were soon heading for our Tour Bus for the day – almost half-an-hour ahead of schedule! A group of local musicians welcomed us all dock-side, as the gazillions of Coaches swallowed up not only guests from our Ship, but our next-door neighbour Celebrity Constellation (that seems to be following us on this Cruise!).

And contrary to previous advice, our transport DID have suspension, and more importantly, it DID have air-conditioning. Sabu introduced himself (he reminded it's the same name as in 'The Jungle Book') as our Guide for the six-hour Tour, and we were soon on the road to our first stop. I use the word 'road' in a very general sense, as the condition is, as you might expect, pretty poor out here.
A quick word here also about drivers in India. In short, suicidal! They might drive on the same side of the road as us in the UK, but our brief visit demonstrated that the left-hand-side is only the start point! If there's any congestion, they simply swap to the other side of the road, and worry at the last minute if there happens to be any oncoming traffic. The Tuk-Tuks seem to follow a set of road-laws all to themselves, where they'll 'find' any possible gap in the traffic and make it their own. They overtake on blind-bends, undertake at every opportunity, and regularly provide the 'meat in the sandwich' when their are two vehicles opposite each other. It makes the Malaysians (and we thought they were scary) look like a Sunday drive with Aunt Mildred!

A typical kamikaze Tuk-tuk
Back to the tour: Weather was as-per-normal – hot! (28C at 8.45am) but luckily, last night's storm here took some of the 'punch' out of the humidity – at least initially!
Poor Sabu got off to an unfortunate start, as despite his best intentions (and a bit of makeshift electrical repairs by our Driver) his microphone wasn't working. Sabu therefore spent the rest of the Tour competing with the over-active AC unit and the general engine noise!
In just 10 minutes, we were back off the Coach and queuing for our Boat. Cunard's legendary pursuit of passenger safety took a bit of a back-seat as our Lifejacket 'training' lasted all of 10 seconds – and finished with the advice that if we needed one, we should ask!


Sabu in full-flow
A very tranquil 75-minute boat-trip followed, and with a regular, welcoming breeze wafting across the Boat, this was in stark contrast to what we were all expecting – our anti-perspirants were happy NOT doing any work! This was a quiet and relaxing experience, interrupted only by the occasional wave from a fishing-boat owner and passing passenger boats boasting: 'hello-we're-having-a-party-on-board-and-we're-going-to-make-a-lot-of-noise-about-it'. A lot of people may be poor out here, but from what we've seen already, they appear to enjoy life.

Whilst enjoying our Boat-trip, we learned from Sabu that India is changing, especially in this local area, where foreign investment has allowed significant building of hotels and office-space – although it all looked somehow strange, nestled up against much older buildings.

Next stop, just over an hour later, meant saying goodbye to our breezy-boat, and 'hello' to the streets of Cochin. By now, the humidity was building – and we were all feeling it. It was clear that we had arrived in Cochin during their 365 day-long 'Festival of Litter' – I kid you not, the amount of rubbish just lying on the streets was disturbing. Clearly there is a cultural problem and logistical issue with what you do with everyday waste, everything from building materials, plastic bottles, old shoes, bald tyres, old tree branches and half-completed motor-bikes etc. – and it was something that for the rest of the day became very noticeable as we wandered round. The day before we arrived, the city had been hit by a mini-cyclone storm, and in addition to the litter problem, there were loads of trees down, with branches in roads and mess from falling debris. The locals seem to have worked out a great strategy for dealing with the mess – just drive over it… or around it… or take it home! It was a sort of minefield of 'tree' roundabouts that no-one seemed too worried about clearing up.
Our first official stop was The Dutch Palace – and it looked as if the whole of India was here too!

By now, the humidity was just impossible (and it was only 11am!), and it was no surprise that once inside, the most popular exhibits tended to be the ones nearest the electric fans! Regretfully, there was a massive restriction on what visitors were allowed to photograph, but whilst most of the many ancient wall painted frescos were off-limits, the teak ceilings were enjoying a lot of popularity with the camera and smartphone fraternity.

Teak Ceilings
Some of the ancient frescos were on the 'OK list' though…


Ancient Frescos
As beautiful as it all was, there was no doubt, that even though it was hot and humid outside, it was hottER and MORE humid inside – and we couldn't wait to get out! A shame, as there was plenty to see here.
Next stop was the short walk into Jew-town – and the Synagogue (unfortunately closed when we got there at midday). It was also our first introduction to the local Merchants doing what they do best – attempting to sell us their wares. If you're uncomfortable with this, then come prepared! Either buy some of their exquisite tat, or exercise your assertiveness skills at the earliest opportunity – they tend to (mostly) take the hint – they can be very persistent and collectively possess a physic-like ability to let each other know who the 'soft-targets' are. I know it's all part of the culture here in India, but today, it was just bordering on getting annoying – someone needs to tell the guys selling 'lucky elephants' that clearly, they're not bringing their distributors much, err, luck! (yes, one grumpy over-heated tourist today!)

The Synagogue in Jew Town
In their efforts to encourage us poor saps potential customers, most of the local shop-keepers had learned a new phrase: 'hassle-free' – a bit of a giggle the first time we heard it: 'You shop my store – totally hassle-free Sir', but by the time we'd run the gauntlet of another 20-or-so Traders, it was all getting a bit much.

Hassle-free Shopping!

Our First Museum
After a quick trip back the Coach, we were soon on our way, competing with the rest of the Coaches all heading to the same place – The Indo-Portuguese Museum. We arrived just after 12.30, and by some miracle seemed to have beaten all the other Coaches! Given that there is almost 92 Rupees to the pound, the entry fee of just 5 Rupees was a steal – pity then that the 'no photographs inside' rule applied here too! Although there wasn't much to see here, just Catholic bits-and-pieces from when the Portuguese were in town, it was good to look round – especially outside, where evidence of its former glory – as the Bishop's Place – became obvious.

The ex-Bishop's Palace
Our next stop was the St Francis Church, the oldest Christian Church in India (1650ish?)


..and for us, was probably the highlight of the day. It was in great condition and contained the tomb of Vasco Da Gama, the great Portuguese explorer (although his earthly remains had been moved to Lisbon some years later) We were reminded to remove our shoes (which tends to be a tradition out here for ANY Church) and surprisingly, photographs WERE allowed! Instead of the aroma of incense however, we had fragrant wafts of sweaty feet…


Note the large punkers (fans)

Yes, that was impressive and we still seemed to be slightly ahead of the other Coach parties.
It was back to our Coach, where we met up with our retail-stalkers local merchants once again, where silk scarves, coloured beaded necklaces and ballpoint pens had now become today's BOGOFs'. We took sanctuary in our Coach whilst we looked on as the other Coaches and their parties 'walked in our shoes' (without the shoes!)
Then it was a quick walk along the Beach to marvel at the Chinese Fishing-nets in action… except the fisherman were all away having lunch!

…before our promised lunch stop at a local private hotel…


It was probably the poshest place we'd seen all day. A warm welcome was offered as we arrived and we were sown inside to where biscuits, cake, chilled water and Pepsi were freely available. As an extra bonus, we were all introduced to the 90-year-old owner of the establishment, who took a bow, and was introduced personally to us all!


Amazingly, we were slightly ahead of schedule (and still ahead of the other Coaches) so Sabu added in a couple of extra stops:-
A visit to a group of women doing laundry by the sea
A short stop at a local Department Store
In truth, by then, most of our Group (including us) were so exhausted from the heat & humidity that we stayed on-board in the comfort of the Coach's air-conditioning! We're not sure what happened to the Fort Cochin part of the Tour, but we were past caring at this stage! By the time we finished, the temperature was up to a sock-moistening 34C! Just too hot and humid for these two Brits!


Then it was back to where we started (although our Driver took an interesting wrong turn and arrived at the wrong entrance to the Port). He quickly remedied his error by conducting an impossible three-point-turn in a road that was only wide-enough for a skate-board and then accelerating off in pursuit of another Coach (who DID know the way).
We arrived back on-board, pleased to be back in air-conditioned comfort – and headed straight for King's Court for a top-up nibble!
There we reflected on our first taste of India! In no particular order:-
Lovely people; lots of smiley, cheerful faces; plenty of tourist tat to fill your homes; smelly streets; appalling local driving; over-assertive street-traders; greater allowance for photographs needed; amazingly skilled coach-drivers; more free wi-fi in public spaces and perhaps smaller tour groups.
Would we come back? Oh yes!

We're at sea again tomorrow for two days heading for Muscat (Oman). See you in the Bar!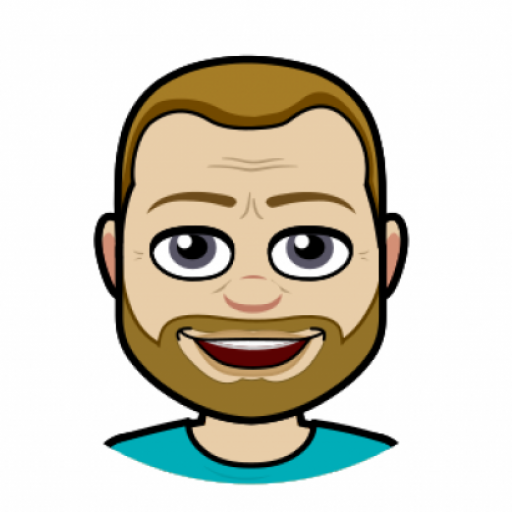 I got into blogging quite late in life, not publishing my first post until 2004 – well into my 40s!  My lifelong love of technology and communication (in all its forms), together with a fondness for the art of writing seemed to be the perfect combination to contribute a few words to the online community. But I'm no Samuel Pepys! If you're looking for deep and meaningful comments on a variety of subjects, then you've arrived at the wrong site! I only pen for pleasure! On average, my posts appear about twice per month, covering family & friends, cinema visits, eating out, holiday experiences and techy stuff. Oh, and as this is my hobby, there are no sponsored links nor adverts here – it's all done with love!
I hope you find it enjoyable, interesting and occasionally, even helpful!