Reading time:
6
minutes...
If Sci-Fi is your preferred film genre, then I reckon this movie is as important as 2001: A Space Odyssey (1968) and Star Wars (1977)… Read on…
But what makes this latest blockbuster different is the sheer scale and ambition by those responsible for its existence – Marvel Studios (more about all this later).
So, here is my review of Marvel's latest flick – spoiler-free too! 😁
But first, some background to put all this 'scale' and 'ambition' into context. Skip the next few paragraphs, if you're already up-to-speed.
Ten Years in the Planning!
What began with Iron Man back in 2008, Marvel Studios has now turned-out 21 Movies in the series (21? yes, really!). They've all been part of their multi-phase Infinity Saga storyline (see the links below if you need a reminder!) – scroll-on, if you don't!
Phase 1
Iron Man (2008)
The Incredible Hulk (2008)
Iron Man 2 (2010)
Thor (2011)
Captain America: The First Avenger (2011)
Marvel's The Avengers (2012)
Phase 2
Iron Man 3 (2013)
Thor: The Dark World (2013)
Captain America: The Winter Soldier (2014)
Guardians of the Galaxy (2014)
Avengers: Age of Ultron (2015)
Ant-Man (2015)
Phase 3
Captain America: Civil War (2016)
Doctor Strange (2016)
Guardians of the Galaxy Vol. 2 (2017)
Spider-Man: Homecoming (2017)
Thor: Ragnarok (2017)
Black Panther (2018)
Avengers: Infinity War (2018)
Ant-Man and the Wasp (2018)
Captain Marvel (2019)
SpiderMan: Far from Home (2019)
Crikey! It makes the original Star Wars Trilogy feel like a short story!
How's that for scale and ambition then? 😲😲
And with plenty of fanfare in the media, this is Marvel's final Movie in the 'Infinity Saga' series (did I mention there had been 21 Movies so far?) – and with a running-time of a tad over three-hours, (3 hours and 58 seconds actually) it promises to wrap things up nicely, given the dark and depressing tone of 2018's Avengers: Infinity War.
Is this one of the longest Movies of recent years/ever? Well, 'no' it isn't actually – not by a long way!!! See Longest Cinematic Films. So, no records broken here!
I'm still looking for box-office estimates on how much Endgame is going to rake-in, but I'll be amazed if it doesn't exceed a billion dollars after its full run! – and that WILL set a record! Just take a look at other Movies in this saga – this is serious money!
Update: Monday, May 6, 2019 – Box Office receipts globally exceed TWO billion dollars!
Talking of takings, Odeon will be the other winner here – with their extra food and drink sales at their (ahem!) 'very special' prices. It's a pity they don't charge for the loo too, because everyone is going to need a loo-break… or three to get through this one!
And just because you're NOT a fan, don't think it's safe to return to a sans-spandex-Cinema after tonight! Bad news then, as Marvel has already announced Phase 4, and with it, a series of films featuring the return of some existing super-heroes plus some we've yet to meet. Six Movies are already confirmed.
Phase 4
Black Widow
The Eternals
Doctor Strange 2
Black Panther 2
Shang-Chi
Guardians of the Galaxy Vol. 3
PS: If you're a bit fazed by all these err, Phases, you can find them explained here – but beware, it's a Nerd's Paradise! Thanks Digital Spy 👍
Do try and stay awake at the back Tompkins! 😉
As you'd expect, details of this final (and pivotal) Movie have remained a closely-guarded secret. Scripts were under lock-and-key, and some scenes were only communicated by word-of-mouth! They even filmed multiple versions of scenes, in case some leaked out. I guess it's all part of this 24/7 Internet age that we live in. When the official Trailers started appearing, plenty of folks, looking for their '15 minutes of fame', began hypothesising as to how this film will play out – albeit with very little to go on!
December 2018: The first official Trailer arrives and sends the interweb into a spin. And, as predicted, everyone who had the time and the motivation (Oh, and a video camera!) uploads their theory about 'what it all means'!
Not me though! I'd carefully avoided any spoilers and/or fan theories, so I could eventually watch the Film with a genuine wonder as to what was going to happen (you know, like it used to be at Cinemas!) 😉
April 2019: Even when the second official Trailer appeared online, even more half-baked theories clogged-up the Internet – nothing substantial reported though! And that suited me perfectly! 😁😁
Mid-April 2019: By the time this final Trailer appeared later in April, the same old ground was still being re-trod about what the film would be about. The biggest talking-point seemed to be whether the first Avenger – Captain America – would survive? This was prompted by a somewhat ambiguous tweet by Chris Evans, (the Actor who plays him) when Endgame wrapped last year.
Update: 17 April 2019: With just a week to go before general release here, someone apparently leaked the story online with some images – the Directors (The Russo Bothers) pleaded with the fanbase NOT to share the details! And, maybe surprisingly, as a result of their plea, the leak saw virtually no air-time at all. I'm definitely sensing a backlash against those who do all this spoiling!
Update: 21 April 2019: No more Trailers, but a handy timeline, courtesy of Marvel, appeared on the BBC News website. It explained the best order to watch all 22 Movies so far, to make sense of how the bigger story unfolds. If you're wondering about the years shown – that's the year in which the film is set. And yes, in America, some Cinemas were showing all the Movies in one sitting (that's 1 day, 23 hours and 48 minutes)! Really?
Yeesh! I'm not that much of a fan! 🤪
Update: 23 April 2019: The World Première was last night and the invited few were exceptionally positive – and best of all, no-one gave away the plot either! Having said that, based on quite a few comments, it looks like Kleenex are the other winners here! 😉😉
---
The Odeon, Kettering
28 April 2019: So, finally, here we are, and there's nothing left to do but sit-back, break open those sweets we smuggled-in from Aldi, and enjoy the movie. Although it was released a few days ago on the 25th April that was OK, because it meant all the super-super (super!) fans – you know, the ones who cos-play at these events – will have been and gone. So, that's a positive! 👍👍
I picked up Jo and Janet and we headed off for what promises (for me, at least) to be the best film of the year. 😉 But first there was the small matter of parking the car. Normally, it's usually not a problem, but in all the years I've been going to the Odeon, I have NEVER seen the car-park so full as it was tonight. In fact, it was so full, some helpful buggers had created their own parking spaces in amongst the official white lines just to make it even more tricky to get around.
As expected then, our screen was full! And considering we're only three days in, and it's showing every half hour, makes me even more confident that it's going to smash all previous Box Office records.
So, we hung about whilst they bulldozed the debris of refreshments from the previous sitting, and whilst waiting, we learned that a couple of young dudes in front of us were there for their THIRD screening. Kerchinng! Eventually we were let in, and we found our seats. Just as the lights went down, an individual who could only be described as the Hulk's long-lost brother squeezed into the seat next to me – I've never seen a guy that big before – apart from in an Avengers movie!! Oh joy! No chance of me stretching-out then!
Back to the film – and this, to remind you, is spoiler-free, so it's safe to read on…
Well, maybe not surprisingly, it turned out to be excellent! The Movie successfully pulled together all the loose strands of the previous flicks and in doing so, took the audience through the complete spectrum of emotions. Considering the sheer number of characters (and costumes!) it was all very enjoyable, although it did require a high level of concentration and 'joining of the dots'.
For those of you that are interested in the numbers: This Marvel blockbuster has become the fastest film ever to break the $1bn barrier – in just 5 days. Its opening takings easily beat the previous global début record of (only!) $640m (set by last year's Avengers: Infinity War) and was also the UK and Ireland's biggest opening ever, with takings of £43.7m.

Worldwide Box Office as at Sunday, 28th April
Phew!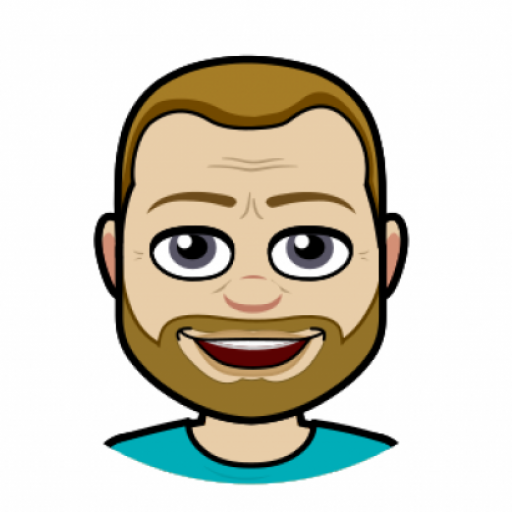 I got into blogging quite late in life, not publishing my first post until 2004 – well into my 40s!  My lifelong love of technology and communication (in all its forms), together with a fondness for the art of writing seemed to be the perfect combination to contribute a few words to the online community. But I'm no Samuel Pepys! If you're looking for deep and meaningful comments on a variety of subjects, then you've arrived at the wrong site! I only pen for pleasure! On average, my posts appear about twice per month, covering family & friends, cinema visits, eating out, holiday experiences and techy stuff. Oh, and as this is my hobby, there are no sponsored links nor adverts here – it's all done with love!
I hope you find it enjoyable, interesting and occasionally, even helpful!