Reading time:
4
minutes...
We dithered about this one – do we see it at the cinema? or wait for its home release? I'm not sure why we put it off (too dark? too depressing?) but I had this nagging doubt that, as brilliant as Director Christopher Nolan is, he has occasionally given us movies that because of their over-complex storylines, just left me with an exploding head! 🤯🤯. Luckily, what's inside mine these days is quite small and makes little mess! 😉
Examples? For every Batman Trilogy (2005, 2008 & 2012) and Dunkirk (2014) [brilliant and brilliant!], there was the mind-boggling Inception (2010) [no idea what was going on!] and later, the brain-scrambling Tenet (2020) [just pass the paracetamol]. 🤕🤕. The full list of CN's films to-date is HERE.
So, it's likely that we're probably one of the LAST to see it amongst our friends (who have nothing but praise for it) and that's what, in the end, encouraged us to go!
What's the Story?
J Robert Oppenheimer was an American Theoretical Physicist who led the team that created the atomic bomb. He was the first Director of the Los Alamos Laboratory, where he gathered the best minds in physics to work on the Manhattan Project during World War II. He is often credited as the "father of the atomic bomb" for his role in this project.
How long?
Exactly three hours.
Main Cast & Creatives
Cillian Murphy as J. Robert Oppenheimer
Emily Blunt as Katherine "Kitty" Oppenheimer
Matt Damon as Gen. Leslie Groves
Robert Downey Jr. as Lewis Strauss
Florence Pugh as Jean Tatlock
Josh Hartnett as Ernest Lawrence
Casey Affleck as Boris Pash
Rami Malek as David L. Hill
Kenneth Branagh as Niels Bohr

Full cast here on Wiki.

Based on the 2005 biography American Prometheus written by Kai Bird and Martin J. Sherwin

Executive Producers: Thomas Hayslip, J. David Wargo and James Woods
Producers: Christopher Nolan, Charles Roven and Emma Thomas (aka 'Mrs Nolan')
Director: Sam Mendes Christopher Nolan
Written by: Christopher Nolan, Kai Bird and Martin Sherman
Music by: Ludwig Göransson
Editing by: Jennifer Lame
Casting by: John Papsidera

Full list of creatives here on IMDB.
How was it?
Well, for us, that's now three in a row of really worthwhile cinema outings! (Indiana Jones and Mission Impossible being the previous two). Returning to this one: it's worth seeing just for Cillian Murphy's outstanding performance as the titular character. And if Cillian Murphy doesn't do it for you, then (a barely recognisable) Robert Downey Jr – sans spandex! – also impresses, with a really (really) strong turn (especially in the final act). It's a big film with big ambitions, supported by an A-list cast.
We saw it on the iMax screen, and it was worth it for the bigger picture (literally) and pin-sharp imagery (but more about the sound quality later!). 🤔
Unlike most modern blockbusters, this one doesn't pivot around a set of action pieces; instead, it's best seen as a film about a tortured and conflicted soul, and how Oppenheimer was treated pre and post 'the big bangs' – it's definitely NOT a war film, but it IS a film about war. Yes, there are explosions aplenty, but the strength of the story is in the dialogue (and there's plenty of it!) and the superb cinematography. As previously mentioned, it's a long one, but it passed quickly, and the final act picked up the pace, delivering some big surprises.
Stylistically, there are a couple of touches that I didn't know about beforehand: First, some of it is shot in black & white, and second: CN continues his hate/hate relationship with CGI and Green Screen. It's said that he didn't use ANY for this film – and that's rare these days. There had been a few comments online about 'muffled dialogue'. I recall that this was also an issue for some people (including me) with Tenet. The reason? CN is reported to favour dialogue 'on the set' over the industry norm of using ADR (Additional Dialogue Replacement) in post-production to improve clarity. Sadly, during our visit, many of the scenes that featured dialogue AND the film score were a little tricky to separate, although dialogue-only scenes were fine. I've dropped it a star for that! 😲
So, all-in-all, a powerful performance from all concerned and one that demands your complete concentration. In some respects, it's a 'hard watch' and shows the light and dark side of mankind and how a person can go from 'hero to zero' when politics are involved. No CN outing would be complete without a degree of storyline complexity – and it's more of the same with this one, as there are a lot of characters. Those who know more about these things are saying that Oppenheimer is going to go down as a cinematic masterpiece, but of course, that's pretty subjective. For me, it's certainly 'up there' in my top 10. I'm glad we went, and it's almost certainly going to be one that I add to my growing 4K DVD library. Having said that, I wouldn't file it under 'enjoyable'… more like: 'impressive', 'thought-provoking', 'tense' and 'controversial'!
Go see! (but go to the loo first and do concentrate throughout!) 👍👍
Movie Trivia
💣 In India, the film was released with all instances of nudity, sex and… cigarette-smoking scenes censored
💣 In order for the Black & White sections of the movie to be shot in the same quality as the rest of the film, Kodak developed the first ever B&W film stock for IMAX cameras
💣 The score for the film doesn't feature any drums at all
💣 In the scene of the citizens of Los Almos waving American flags, the flags have 50 stars when there were only 48 states in 1945 (Alaska and Hawaii joined in 1959)
💣 It's also the first Nolan film since Batman Begins not to have Michael Caine in it
💣 The complete film was shot in just 57 days

---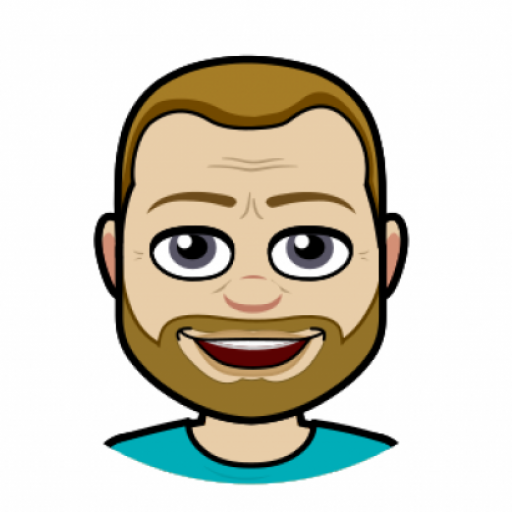 I got into blogging quite late in life, not publishing my first post until 2004 – well into my 40s!  My lifelong love of technology and communication (in all its forms), together with a fondness for the art of writing seemed to be the perfect combination to contribute a few words to the online community. But I'm no Samuel Pepys! If you're looking for deep and meaningful comments on a variety of subjects, then you've arrived at the wrong site! I only pen for pleasure! On average, my posts appear about twice per month, covering family & friends, cinema visits, eating out, holiday experiences and techy stuff. Oh, and as this is my hobby, there are no sponsored links nor adverts here – it's all done with love!
I hope you find it enjoyable, interesting and occasionally, even helpful!