Reading time:
4
minutes...
Yes, it's that time again! Off to the local Odeon to see Marvel's latest Blockbuster: 'Guardians of the Galaxy – Volume 3' – their 32nd in the Marvel Cinematic Universe (MCU)!
32nd?
There's a general feel that Marvel is going through a bit of a 'fallow' period at the moment, but in its defence, I don't think ANY film studio could maintain the quality across that number of blockbusters. Certainly, the current crop of Marvel big-screen outings in recent times (Thor, Love and Thunder and Ant-Man and the Wasp – Quantumania didn't always wow the critics and the general public alike!
>> CLICK
for ALL the Films
to date <<
Phase 1 (2008 to 2012)
1. Captain America: The First Avenger (2011)
2. Captain Marvel (2019)
3. Iron Man (2008)
4. Iron Man 2 (2010)
5. The Incredible Hulk (2008)
6. Thor (2011)
7. The Avengers/Avengers Assemble (2012)* *Slightly different title for the UK only

Phase 2 (2013 to 2015)
8. Iron Man 3 (2013)
9. Thor: The Dark World (2013)
10. Captain America: The Winter Soldier (2014)
11. Guardians of the Galaxy (2017)
12. Guardians of the Galaxy – Volume 2 (2017)
13. Avengers: Age of Ultron (2015)
14. Ant-Man (2015)

Phase 3 (2016 to 2019)
15. Captain America: Civil War (2016)
16. Spider-Man: Homecoming (2017)
17. Doctor Strange (2016)
18. Black Panther (2017)
19. Thor: Ragnarök (2017)
20. Avengers: Infinity War (2018)
21. Ant-Man and the Wasp (2018)
22. Avengers: Endgame (2019)
23. Spider-Man: Far From Home (2019)

Phase 4 (2021 to 2022)
24. Black Widow (2021)
25. Shang-Chi and the Legend of the Ten Rings (2021)
26. Eternals (2021)
27. Spider-Man: No Way Home (2021)
28. Doctor Strange in the Multiverse of Madness (2022)
29. Thor: Love and Thunder (2022)
30. Black Panther: Wakanda Forever (2022)

Phase 5 (2023 to 2024)
31. Ant-Man and the Wasp: Quantumania (2023)
32. Guardians of the Galaxy – Volume 3 (2023)
The GotG series hasn't been my favourite in this gargantuan output of films, but I'm hoping this one will be a return to Marvel's form of old, such as Captain America series. Do I care that the Telegraph gave this one just TWO stars? Possibly! 😟
We chose the 1pm performance and with it showing on two screens pretty much every half hour, we didn't expect it to be that busy. We were wrong! Whether it was because the weather was disappointing or it was a Bank Holiday – or maybe the tickets being half-price today attracted the masses to the cinema, I don't know. I shouldn't be so cynical! Maybe it was because this was the last in the series of the GotG outings?
Synopsis
Still reeling from the loss of Gamora, Peter Quill must rally his team to defend the universe and protect one of their own.
If the mission is not completely successful, it could possibly lead to the end of the Guardians as we know them.
Any good?
First of all, it's worth mentioning that this, so typical of Marvel, is a LONG one. At 2 hours 29 minutes, your bladder will thank you for 'paying a visit' before you settle down! Plotwise, there's quite a bit to follow and there are a number of characters, both old and new, to fit in and 'tell their story'. Yes, Sylvester Stallone IS in it! GotG stories in the past have been quite a light affair compared to other movies from the MCU – but this one is a lot darker. If you're a bit sensitive about animal experimentation, be prepared for some scenes that might make you feel a tad uneasy. On the positive side, I think they'll be a newfound love for raccoons after this one! 😉. The characters in these three movies are some of the most loved of the MCU and it's probably best to take a tissue (or three) as we head towards the final Act.
It works well as a family film as today would testify at Kettering Odeon. In fact, the number of children outnumbered the number of adults chomping through their nachos (and that's rare… Ketteringites do love their noisy foods!!!) 🤬
Marvel films are known for their excess of CGI and this one is no different – but it worked! More especially on the animal side of things (that have a much more significant role in this one!) Again, scenes of a rabbit, raccoons, and a walrus were so realistic – especially the skin and the lip-syncing, it's getting so difficult to tell where reality ends and technology takes over (well, apart from animals don't speak do they? Do they?) 😉
I really felt that the two-and-half hours would drag. Thankfully, it didn't, and overall, this one exceeded my expectations. OK, maybe the final act was a bit long, but there was much to pull together – and being American, sugary-sweet endings are obligatory aren't they! It's not necessary to have seen the two previous in the series, but like most MCU output, it helps fill in the 'who', the 'why' and the 'when'.
And one for the audiophiles amongst you: the film was shown with Dolby Surround Sound 7.1 (though, presumably, that's dependent on the cinema) – and that made it even more enjoyable! Plenty of sound from the side and the rear too, adding to overall soundscape whilst bringing an extra 'something' to the 80s/90s/00s soundtrack. (list is HERE).
Don't forget to stay for the MID-credit scene, which set things up for a new strand of movies about the MCU (possibly?). And, for the die-hards, stay right until the end… past the ten gazillion Digital Artists for a very short END-credit scene, where its positioning, both literally and metaphorically, has become 'the usual' for Marvel. Listen well, as it's only a short one, and by the time I've finished writing this, it will have been no doubt, dissected online by those much cleverer than me, as to what it all means! (Actually, I DIDN'T get the significance of it, but I blame the jet-lag!)
I won't spoil it here, but it's worth staying put even after the end-credit scene for a simple freeze-frame that will make Star Lord fans happy!
Marvel fan? Go see! Everyone else? Go see! 👍👍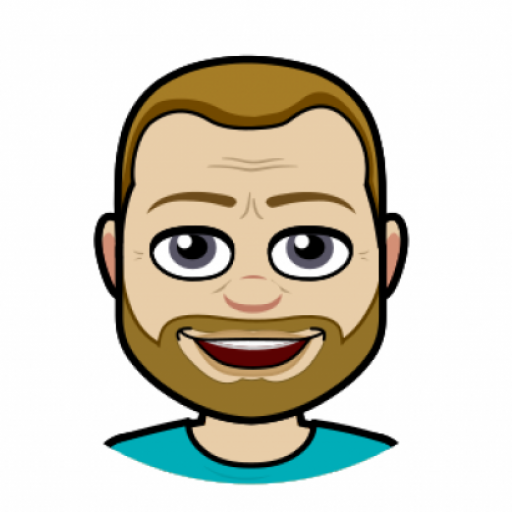 I got into blogging quite late in life, not publishing my first post until 2004 – well into my 40s!  My lifelong love of technology and communication (in all its forms), together with a fondness for the art of writing seemed to be the perfect combination to contribute a few words to the online community. But I'm no Samuel Pepys! If you're looking for deep and meaningful comments on a variety of subjects, then you've arrived at the wrong site! I only pen for pleasure! On average, my posts appear about twice per month, covering family & friends, cinema visits, eating out, holiday experiences and techy stuff. Oh, and as this is my hobby, there are no sponsored links nor adverts here – it's all done with love!
I hope you find it enjoyable, interesting and occasionally, even helpful!