Reading time:
3
minutes...
Off to see the 7th instalment of the Mission Impossible franchise.
As an extra treat, Jo, Janet and Ann and I drove over to Rushden Lakes to enjoy the superior sound and picture quality.
Official Poster
Mission Creep?
The runtime for this one is a mighty 2 hours 43 minutes.
Mission Brief
The IMF team embark on a dangerous mission to track down a terrifying weapon that threatens humanity, before it falls into the wrong hands. With control of the future and the fate of the world at stake, and with dark forces from Ethan's past closing in, a deadly race around the globe begins. Ethan is forced to consider that nothing can matter more than his mission – not even the lives of those he cares about most.
Mission Crew
CAST
Tom Cruise as Ethan Hunt
Hayley Atwell as Grace
Ving Rhames as Luther Stickell
Simon Pegg as Benji Dunn
Rebecca Ferguson as Ilsa Faust
Vanessa Kirby as Alanna Mitsopolis
Esai Morales as Gabriel
Henry Czerny as Eugene Kittridge
Pom Klementieff as Paris
Cary Elwes as Director of National Intelligence Denlinger
Shea Whigham as Jasper Briggs

CREATIVES
Director: Christopher McQuarrie
Writers: Bruce Geller, Erik Jendresen and Christopher McQuarrie
Music by Lorne Balfe
Cinematography by Fraser Taggart
Director of photography
Editing by Eddie Hamilton
Casting by Mindy Marin
Production Design by Gary Freeman
Full List HERE, courtesy of IMDB.
Mission Budget
It's only money… 😲
M:I 1 (1996) $80m
M:I 2 (2000) $125m
M:I 3 (2006) $150m
M:I 4 aka 'Ghost Protocol' (2011) $145m
M:I 5 aka 'Rogue Nation' (2015) $150m
M:I 6 aka 'Fallout' (2018) $178m
M:I 7 aka 'Dead Reckoning Pt1' (2023) $290m
Mission Over?
Mission Impossible – Dead Reckoning (Part Two) is scheduled to be released on June 28, 2024.
Hit or Miss(ion)?
⚠️
MILD SPOILERS
AHEAD
It's been described as 'the Summer Blockbuster of 2023' by many! However, with the American film writers' strike already happening and many actors also coming out in sympathy, I'd make the most of this one. The rollout for movies towards the end of the year and into 2024, will be severely restricted. At this rate, I might have to go and see 'Barbie'*
*Only joking, I'm not that desperate!
Phew! I'm exhausted – what a ride! Yes, all the familiar ingredients of M:I past outings were present – gadgets, OTT stunts, end-of-the-world type threats, masks, car insurance claim forms and sprinting along the rooves of tall buildings. And whilst we're talking 'sprinting', what about TC's unique posture when running!!! (yes, I am jealous; how can anyone run that quickly, and so VERTICALLY, and not break a sweat!?!?). 🤔
All the familiar faces are back including one that hasn't been seen since the 1996's 'M:I-1' that kicked off the franchise.
Probably the only thing that looked like it was missing was the familiar theme tune. Hang on in there though; just when you think it's not going to happen, those familiar eight (?) notes kick in.
The CARnage is considerable, but at least it's not just the big and posh 'wheels' getting the limelight. If you're a fan of the iconic Fiat 500, then prepare to be impressed! 👍
It was pretty much scene-after-scene of non-stop, nail-biting action, punctuated by the occasional humorous quip. And all complemented by the threat of AI!
Not bad for a Sunday! 😲
Everyone acted as though their lives depended on it, and being M:I, it usually did! If there's an acting award, I'm conflicted between the Fiat 500 and Hayley Atwell. She – the latter – given it's her first time on the franchise, is required to act her socks off throughout as the IMF's latest recruit. From totally confident trickster to reluctant role-player, she is totally convincing throughout, and when she acts 'terrified', she really looks it!
Overall, Part 1 had a bit of an '007' feel about it – in a good way – and then some! And then some more!!! There's been a lot of talk about 'that' motorcycle stunt (see below), but for me, this wasn't the action piece that wowed me the most. Yes, the bike stunt was daring, clever, dangerous and much more – and Tom Cruise didn't use a stunt-double. But, I think the movie is worth seeing just for the terrific train stunt towards the end. Probably the most nail-biting, nerve-shredding and realistic action scene, I think I've ever seen in any movie, EVER!
If you like your cinema trips 'edge of the seat' stuff, then this one is a must – marginally more so, I'd say, than the latest Indiana Jones outing. But, based on all the media hype recently, if you've got any concerns about the growth of AI, then best pop on your tin-foil helmet and NOT grab a ticket, as it'll confirm your worst nightmares!!
The more observant of you will have noticed the title – there's obviously a sequel coming – but you'll have to wait until June (28th?) 2024 for 'Part 2'!
Mission Trivia
Nerdy types (like me) will know the significance of the name: Jim Phelps – and its connection with M:I canon. Did you know there's a Jim Phelps in THIS one? (sort of!) Yes, really!! Read here, if you can't wait!
Off for a lie down now! How can watching a film be so exhausting???? 💤💤
PS: That Motorbike Stunt!
Apparently, the most dangerous stunt in cinema history!
---
---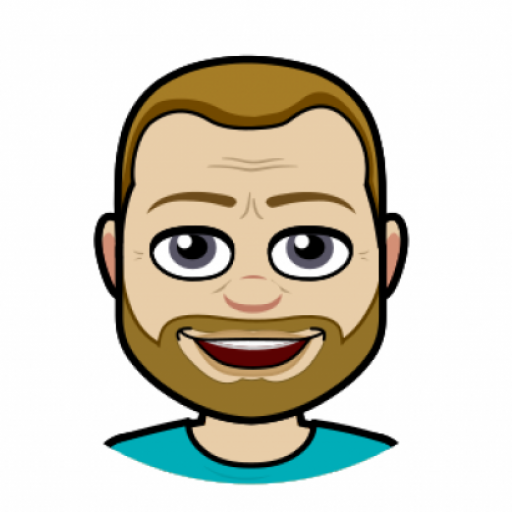 I got into blogging quite late in life, not publishing my first post until 2004 – well into my 40s!  My lifelong love of technology and communication (in all its forms), together with a fondness for the art of writing seemed to be the perfect combination to contribute a few words to the online community. But I'm no Samuel Pepys! If you're looking for deep and meaningful comments on a variety of subjects, then you've arrived at the wrong site! I only pen for pleasure! On average, my posts appear about twice per month, covering family & friends, cinema visits, eating out, holiday experiences and techy stuff. Oh, and as this is my hobby, there are no sponsored links nor adverts here – it's all done with love!
I hope you find it enjoyable, interesting and occasionally, even helpful!