Reading time:
4
minutes...
It's been a while since I last went to the cinema – and being a Marvel Studio addict, today was the perfect excuse with the release of their latest blockbuster, The Marvels.
Official Trailer
It's fair to say that Marvel's output hasn't been quite so marvellous of late! Guardians of the Galaxy, Volume 3 (May 23) was OK, as was Ant-Man and The Wasp: Quantumania (February 23) – but hardly their best. Whilst Thor: Love and Thunder (July 22) was a complete embarrassment and one of the worst films I'd seen in a long while.
Having said that, I don't think any Studio could maintain the high quality of their earlier outings, given how many films have been part of the Marvel Cinematic Universe (the MCU) to date. Unbelievably, this one is their 33rd in the series, and it'll be interesting to see if it's a return to form.
>> 33rd? CLICK
for ALL the Films
to date <<
Phase 1 (2008 to 2012)
1. Captain America: The First Avenger (2011)
2. Captain Marvel (2019)
3. Iron Man (2008)
4. Iron Man 2 (2010)
5. The Incredible Hulk (2008)
6. Thor (2011)
7. The Avengers/Avengers Assemble (2012)* *Slightly different title for the UK only

Phase 2 (2013 to 2015)
8. Iron Man 3 (2013)
9. Thor: The Dark World (2013)
10. Captain America: The Winter Soldier (2014)
11. Guardians of the Galaxy (2017)
12. Guardians of the Galaxy – Volume 2 (2017)
13. Avengers: Age of Ultron (2015)
14. Ant-Man (2015)

Phase 3 (2016 to 2019)
15. Captain America: Civil War (2016)
16. Spider-Man: Homecoming (2017)
17. Doctor Strange (2016)
18. Black Panther (2017)
19. Thor: Ragnarök (2017)
20. Avengers: Infinity War (2018)
21. Ant-Man and the Wasp (2018)
22. Avengers: Endgame (2019)
23. Spider-Man: Far From Home (2019)

Phase 4 (2021 to 2022)
24. Black Widow (2021)
25. Shang-Chi and the Legend of the Ten Rings (2021)
26. Eternals (2021)
27. Spider-Man: No Way Home (2021)
28. Doctor Strange in the Multiverse of Madness (2022)
29. Thor: Love and Thunder (2022)
30. Black Panther: Wakanda Forever (2022)

Phase 5 (2023 to 2024)
31. Ant-Man and the Wasp: Quantumania (2023)
32. Guardians of the Galaxy – Volume 3 (2023)
For those who like lists, if you're wondering if this one is part of Phase 5 or Phase 6 (I was!), it's the former with Phase 6 coming along NEXT year (details HERE). If you've no idea about MCU 'Phases' then be sure to click on the box above.
Those who know me, know that I do like a good sci-fi story. Up until recently, the whole Marvel series of movies was something that always I looked forward to – Ann, not so much – but for me, they were always a treat. So, tonight, there were some heightened expectations tonight for this super-fan! 📈
Maybe it wasn't a good sign in that as Jo, Janet and I arrived at the local Odeon for the 7pm performance – it was almost deserted! Maybe everyone was already seated for Marvel's latest blockbuster? With our hot drinks in-hand, we headed for Screen 4. Disappointingly, it wasn't much busier, where by the time the film began, there were only about 30 of us! ☹️
Synopsis
Carol Danvers, aka Captain Marvel, has reclaimed her identity from the tyrannical Kree and taken revenge on the Supreme Intelligence. However, unintended consequences see her shouldering the burden of a destabilized universe. When her duties send her to an anomalous wormhole linked to a Kree revolutionary, her powers become entangled with two other superheroes to form the Marvels.
Thanks IMDB.
The Cast
Brie Larson as Carol Danvers/Captain Marvel
Teyonah Parris as Monica Rambeau
Iman Vellani as Kamala Khan/Ms. Marvel
Zawe Ashton as Dar-Benn
Park Seo-joon as Prince Yan
Samuel L. Jackson as Nick Fury

Full cast list here
The Creatives
Directed by Nia DaCosta
Written by Nia DaCosta, Megan McDonnell, Elissa Karasik
Based on Marvel Comics
Produced by Kevin Feige
Cinematography Sean Bobbitt
Edited by Catrin Hedström and Evan Schiff
Music by Laura Karpman
Distributed by Walt Disney Studios Motion Pictures
Marvel-lous?
The first thing to say is that this is 'only' 105 minutes long – that's quite short for Marvel's output of late!
You know what? I really (really) wanted to love this one, but as things turned out, it wasn't to be, and I've now filed it under the same category as those mentioned earlier in this Post together with some of the recent Disney (who own Marvel Studios) TV series – yes, 'Secret Invasion (2023)' I'm looking at you! 👎
Now, after the most recent run of mediocre Marvel movie offerings, I'm more interested in WHY it didn't tick the boxes for me? OK, as a slightly cynical 67-year-old, I 'get it' that I'm not the target demographic! 👎👎
On a positive note: consistently impressive special effects (some of the best), a stirring and majestic soundtrack, comfy cinema seats, not too busy (and therefore no conversations during the film by our neighbours), plenty of cats on-screen (yes, really) and Samuel L Jackson! What's not to love?
Well, for me, quite a lot!! ☹️
Where to start? I'm told that one of the keys to a successful film is that you have to care about the characters. I didn't, not a bit, apart from Ms Marvel who was quite likeable as a wide-eyed newcomer to all of this. For the other two leads, step forward a couple of cardboard performances struggling to drive a wafer-thin plot (that's already been done to death so many times elsewhere – a 'split in Space-Time' 🥱🥱). Next, Samuel L Jackson, a regular and pivotal character across much of the MCU output, was woefully under-used, and could have pretty much 'phoned in' his performance. For lovers of our furry friends, for many, the most memorable scenes were probably the ones featuring cats – surely a bit of a worry in itself. Elsewhere, the action scenes, although perfectly choreographed, were so frantic, they were difficult to keep up with (and not helped by the sub-plot where the characters involuntarily changed places when they used their superpowers).
So far, so bad! But there's more! There's a tendency in many popular TV/Film franchises, once they become popular to include a musical scene or even a whole episode (Buffy, the Vampire Slayer [2001] and more recently Star Trek: Strange New Worlds [2023] are just two examples). It's a difficult one to pull off – and a bit of a gamble – where seeing your favourite non-singing characters bursting into song, can be a shock to the system. I won't spoil things here by sharing the details of this latest attempt, but it may be an idea to remove your shoes to give your toes more room to curl! 😲
By now, you'll have got the impression that this one wasn't for me, but we did stick around for the now-obligatory mid-credits scene. For those new to Marvel, this is their way of teasing the audience for something yet to come in a future production. Suffice to say, it's worth waiting for, and for me, was the high spot of the movie and links all the way back to 2008. By the way, there's an end-credit scene too, sort of, but if you miss it, unlike the film's mid-credit equivalent, it's not a deal-breaker.
All-in-all, I really do think Marvel has lost its mojo of late and I hope they turn it around soon. Consequently, I think this one is for completists and collectors (yes, that's me!). However, unlike me, if this one turns out to be to your liking, then I'd recommend watching the 'Ms Marvel' mini-series on Disney+ to fully appreciate the background to her character.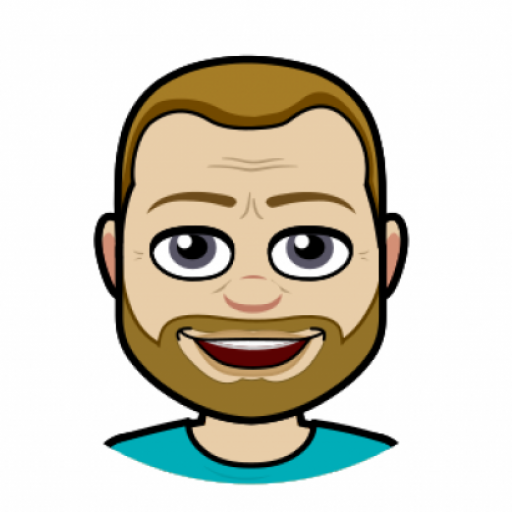 I got into blogging quite late in life, not publishing my first post until 2004 – well into my 40s!  My lifelong love of technology and communication (in all its forms), together with a fondness for the art of writing seemed to be the perfect combination to contribute a few words to the online community. But I'm no Samuel Pepys! If you're looking for deep and meaningful comments on a variety of subjects, then you've arrived at the wrong site! I only pen for pleasure! On average, my posts appear about twice per month, covering family & friends, cinema visits, eating out, holiday experiences and techy stuff. Oh, and as this is my hobby, there are no sponsored links nor adverts here – it's all done with love!
I hope you find it enjoyable, interesting and occasionally, even helpful!