Reading time:
4
minutes...
It's been a while in the making, but the sequel to the original Black Panther movie is now out!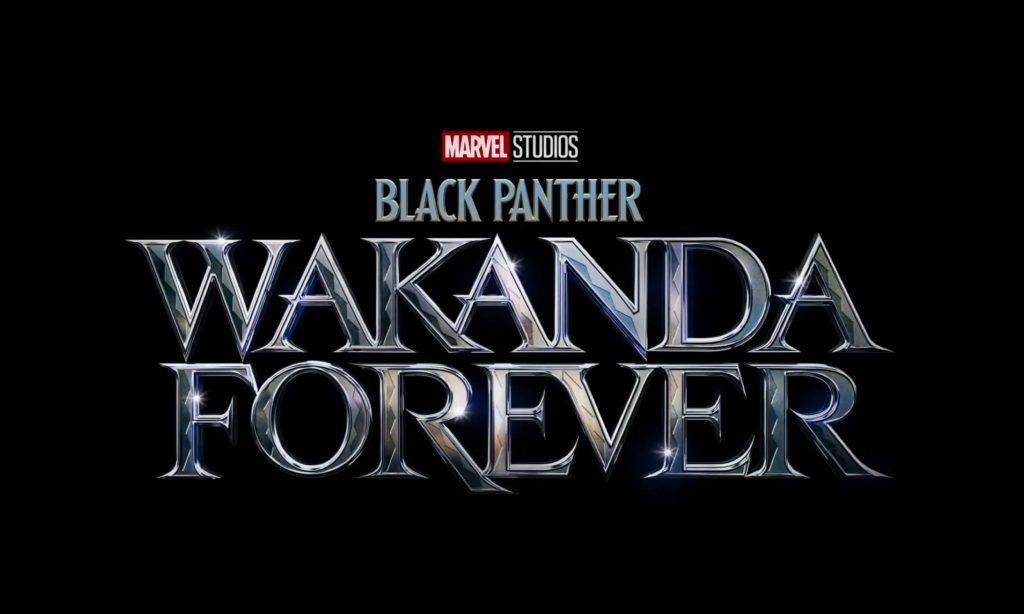 Released on November 11th, 2022, this was Marvel Film's latest offering (the 30th of their continuing superhero series of movies). I was really looking forward to this one as I thoroughly enjoyed the first Black Panther film back in June 2018 on DVD. Since then, of course, the actor who played the main character Chadwick Boseman has died, after a short illness in 2020. As a result, initially anyway, there was some doubt about whether there would EVER be a sequel. Thankfully, the creatives at Marvel did what they do best and completely rewrote the storyline. Four years later, here we are, with what is promised to be a worthy sequel to the original. We'll see!
I'm only slightly doubtful because my most recent experience of Marvel's super-hero output: – Thor: Love & Thunder was such a disappointment pile of crap, I couldn't decide whether it was the worst film I'd ever seen or whether that accolade should go to Matrix Revelations or even The Batman, both of which, I had the misfortune of paying good money to see earlier this year!
Their 30th??
30 movies? Surely not! Yes, hard to believe, I know! Click below for a list of what came before (deep breath!)
Click for the previous 29!
Presented in the year in which the film is set (not its release date)

Captain America: The First Avenger (1942)
Captain Marvel (1995)
Iron Man (2010)
Iron Man 2 (2011)
The Incredible Hulk (2011)
Thor (2011)
The Avengers/Avengers Assemble* *Slightly different title for the UK only (2012)
Iron Man 3 (2012)
Thor: The Dark World (2013)
Captain America: The Winter Soldier (2014)
Guardians of the Galaxy (2014)
Guardians of the Galaxy 2 (2017)
Avengers: Age of Ultron (2015)
Ant-Man (2015)
Captain America: Civil War (2016)
Black Widow (2016)
Black Panther (2016)
Spider-Man: Homecoming (2016)
Doctor Strange (2016/17)
Thor: Ragnarok (2017)
Ant-Man and the Wasp (2017)
Avengers: Infinity War (2017)
Avengers: Endgame (2017-2022)
Shang-Chi and the Legend of the Ten Rings (2023)
Spider-Man: Far From Home (2023)
Eternals (2023)
Spider-Man: No Way Home (2024)
Doctor Strange in the Multiverse of Madness (2025)
Thor: Love and Thunder (2026)
We arrived in good time, but as we queued for refreshments, we noticed how quiet the cinema was. OK, it was a Wednesday, early evening, but even so. And, when we actually got inside Screen 1 with just ten minutes to go before curtain up, it was absolutely deserted! On a positive note, maybe everyone who wanted to see it had done so in its first few days of release? Alternatively, perhaps word had got around that it was a dud? Unusually, I deliberately hadn't read any reviews on this one – 'open mind' and all that!
Then, just when we thought we might have the pick of ALL the seats, a massive rush (of about eight people came in, then four more, then another four!). Heck! There were now 16 of us spread across around 100 seats, and that's almost how it stayed as the film began, as a couple sneaked in after 10 minutes. Not exactly a stampede, ehh?!?!
Here we go!
Official Synopsis
Queen Ramonda (Angela Bassett), Shuri (Letitia Wright), M'Baku (Winston Duke), Okoye (Danai Gurira) and Dora Milaje (including Florence Kasumba), fight to protect their nation from intervening world powers in the wake of King T'Challa's death. As the Wakandans strive to embrace their next chapter, the heroes must band together with the help of War Dog Nakia (Lupita Nyong'o) and Everett J Ross (Martin Freeman) and forge a new path for the kingdom of Wakanda.
Any good?
MILD SPOILERS AHEAD!
With a budget of $250 million, thankfully, for me, a return to form for Marvel. Maybe not quite as good as the first, but the multi layered plot, fantastic acting (especially Angela Bassett), very believable characters and great SFX made it one of those cinema outings where it didn't matter (much) if you hadn't seen the original Black Panther movie. Having said that, there are a lot of Wakandan characters to relate to, and a quick watch of the original might help.
At a mighty 2 hours 41 minutes, stock up on your popcorn and make sure you get a comfy seat!
7.22pm: Curtain up!
They handled lead actor, Chadwick Boseman's passing after the first movie with respect and dignity by making it the opening scene and the thrust of the overall story. Marvel also reworked their familiar animated 'intro logo' by replacing the multitude of MCU characters with just CB in character. There were even a few short scenes towards the end featuring the original Black Panther as a final tribute – nice touch!
Like a lot of Marvel output these days there's a bit of flab, especially around the middle (reminds me of my physique!). Consequently, I felt they could have trimmed around 30 minutes off the total run-time.
The secondary plotline involving characters, Valentina Allegra de Fontaine (Julia Louis Dreyfus) and Everett J Ross (Martin Freeman) didn't add much to the narrative and was a bit pointless – even if both are key characters in the wider MCU. There's plenty going on throughout to keep audiences engaged (apart from the middle) with the lines blurred somewhat between the good and bad guys' motivations that gave it a more realistic feel. Do take a few tissues for the obligatory loss of a major loved character by Act III (and the return of someone who you might not have expected to see again!).
With no sign of the Marvel movie juggernaut ceasing to turn out even more of the same, there's obvious scope for a third in the series.
Oh, and don't forget to stay for the now-mandatory mid-credit scene. It appears to set the Black Panther franchise up for about the next 30 years!
10.03pm: Overall then, a worthy sequel, especially given the sad death of the original's lead character. Just the right amount of action with a great cast playing their parts with conviction in a multi-faceted story. You won't need to be a Marvel fan to enjoy this one, but do go to the loo before it begins (and if you can't, save it for the second act, where things drag a little).
Go see! 👍
Cast & Creatives
Behind the camera
Directed by Ryan Coogler
Screenplay by Ryan Coogler and Joe Robert Cole
Story by Ryan Coogler Based on Marvel Comics
Produced by Kevin Feige and Nate Moore
Main Cast
Alex Livinalli as Attuma
Anderson Cooper as himself
Angela Bassett as Queen Ramonda
Danai Gurira as Okoye
Danny Sapani as Border Tribe Elder
Dominique Thorne as Riri Williams/Ironheart
Dorothy Steel as Merchant Tribe Elder
Florence Kasumba as Ayo
Isaach de Bankolé as River Tribe Elder
Julia Louis-Dreyfus as Valentina Allegra de Fontaine
Lake Bell as Doctor Graham
Letitia Wright As Princess Shuri/Black Panther
Lupita Nyong'o as Nakia
Mabel Cadena as Namora
María Mercedes Coroy as Namor's mother
Martin Freeman as Everett K. Ross
Michael B. Jordan as Killmonger
Michaela Coel as Aneka
Tenoch Huerta As Namor
Winston Duke as M'Baku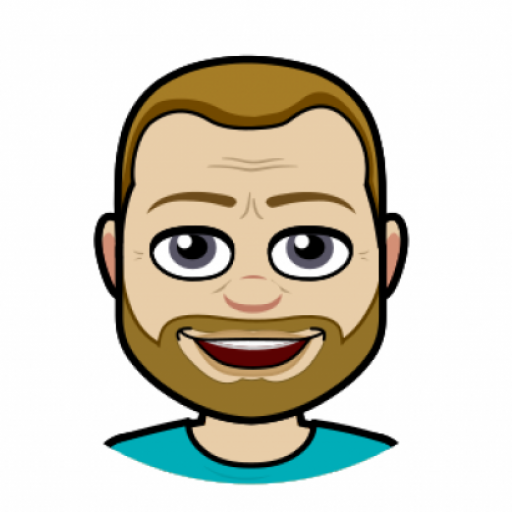 I got into blogging quite late in life, not publishing my first post until 2004 – well into my 40s!  My lifelong love of technology and communication (in all its forms), together with a fondness for the art of writing seemed to be the perfect combination to contribute a few words to the online community. But I'm no Samuel Pepys! If you're looking for deep and meaningful comments on a variety of subjects, then you've arrived at the wrong site! I only pen for pleasure! On average, my posts appear about twice per month, covering family & friends, cinema visits, eating out, holiday experiences and techy stuff. Oh, and as this is my hobby, there are no sponsored links nor adverts here – it's all done with love!
I hope you find it enjoyable, interesting and occasionally, even helpful!