Reading time:
4
minutes...
We met with good friends, Dennis and Sandra today at Chatsworth House as part of our semi-regular catchups. We're building up quite a list now, having started these get-togethers back in 2017.
---
The growing list…
Belvoir Castle (August 2022)
Kedlestone Hall (May 2021)
Hardwick Hall (August 2020)
Castle Howard (December 2019)
The Royal Armouries Museum (March 2019)
Bolsover Castle (October 2018)
Belton House (May 2018)
York (February 2018)
Burghley House (October 2017)
Hull (May 2017)
Leeds (February 2017)
---
Rather than rely on my (increasingly) appalling memory, I checked, and the last time we were here, was at Easter with Ralph & Karen back in April, 2009.
Before I start, let me say that the above photo of Chatsworth House is not mine! For a start, it looks like quite a nice day when that was taken! Today, certainly WASN'T one of those days. It was pouring with rain when we got up and still pouring when we left just before 9am! Well, at least it wasn't foggy like yesterday!
And just in case anyone 'up there' thought we weren't wet enough, it rained all the way there, resulting in some of the worst driving conditions I've experienced in many a year.
Guess what? When we arrived just around 11am, it was still bucketing down. As a result, the various makeshift car-parks were turning into marshland. In the appalling weather, the staff were doing their best to manage the traffic, but attempting to smile with the cold and wet conditions was a challenge! As we left the car and headed for the entrance, the rain had done its job, and we could feel the squishy mud under our shoes as we struggled to walk from the parking area.
Did I mention it was raining? 🙁
Not only that, we now had gale-force winds on the short walk to the visitor entrance. Oh joy! Not a great start to our day ehh??? 😲
The very courageous welcoming staff were out in force and putting on a brave face, but it was one of those days when the elements were the clear winners. We waddled under the Arch where Dennis & Sandra joined us a few minutes later. After a quick natter, we were soon queuing with the rest of mankind to get into the House for the 11.15 tour.
Boy, they market this place well! So much so, that you needed timed-ticket to get in because of its popularity (luckily, we had ours) and to discourage 'day-trippers', there were notices encouraging those who HADN'T pre-booked to 'abandon hope' and turn around!
The place was packed! And good old Chatsworth seemed to be buckling under the pressure. Good news for the guys in that one place that WASN'T crowded was our loo, but the 'Ladies' had a wait that was twenty visitors deep!
There were people everywhere – possibly too many! But once inside, at least the queue moved at some speed. It was just that with so many bodies juxta-positioning to take the best photos, it all felt a bit claustrophobic!
This year's theme here at Chatsworth was 'A Nordic Christmas'. We weren't sure what that meant, but we were about to find out!
We followed the masses that took us upstairs and down. I'm not sure we really 'got' the Nordic vibe (well, apart from Christmas trees originating in Norway!), although it was fair to say that although it was somewhat festive, some of the Nordic displays looked a bit IKEA-esque.
Some of the more traditional Christmassy decorations were stunning, but we still weren't getting the 'Nordic-thang'.
It (only) took about an hour to get around (quicker than we thought!) and where predictably, the tour finished in the Gift Shop. Oh joy! There were already another gazillion people milling around there in every direction, in a room that held only about 50! It was tricky to browse without having to buy them a meal first, so we didn't bother!
OK, with the Gift Shop avoided, we headed for the exit – and the possibility of some lunch. As we left, guess what? It was bucketing down! The good news was there was a Christmas Market boasting a whole range of yummy stuff! Instead though, with the wet stuff on overtime, we decided to head for one of the official INDOOR eateries. After wading through puddles that would have made Noah feel right at home, we assessed the length of the queues ('very long' and 'quite long') and naturally picked the 'quite long' option.
Did I mention it was raining? 🙁
The queues were outside the eateries, meaning that we were all forced to stand around and not only try and keep warm, but dry too! Yes, of course, we had umbrellas, but this was the sort of rain that defeated the most robust of constructions. After about ten-minutes of extreme patience (and our queue of 23 moving the grand distance of about half a metre) we decided on a 'Plan B'.
Plan B was to try the on-site Christmas Market instead, and buy something from one of the vendors. But of course, we also had to find somewhere undercover to consume it all. It seemed like most of Derbyshire was here today and to make matters worse, many of those also had a 'Plan B' – and it was identical to ours. 🙁. Squeezing in under one gazebo, we were suddenly serenaded by a small band consisting of a tuba and a ukulele playing murdering a selection of Christmas Carols. Time to move on and in doing so, we found another nearby gazebo (sans murderers!). Fortunately, this one had wooden benches but unfortunately, they were all soaking wet.
This was turning into one of those days where 'rain stopped play'. And although we'd had a good natter over our coffees, teas, sausage baguettes and pasties, we were all starting to feel our visit was coming to an end. A word about those sausage baguettes! Clearly, the poor sausage harvest or Covid or Brexit or something had forced prices up – but at £8 each, they felt expensive. They were delicious though! 😋😋
And that's how our get-together ended! It had been shorter, and we were wetter than we'd planned, but it HAD been good to catch up! As far as Chatsworth fared, overall, I think we all felt it was a bit 'lack-lustre' with its Christmas theme. It was all very nice, but nothing particularly memorable. The staff were doing a great job though!
All we had to do now was walk to the car and head for the motorway. What could possibly go wrong?
Well, plenty actually! 🤔
When we had originally parked the car in the makeshift parking area, it was already super-muddy. Then imagine what another few hours of constant rain would have done to the ground? Yes, it was now super-boggy! Combine the soaked terrain with the torque of an electric car -and the next ten minutes were, shall we say, 'interesting'. In truth, I think if we hadn't been near the plastic 'temporary entrance road' (that we aimed the car at) we might still have been there!
Did I mention it was (still) raining? 😁
In spite of the weather, we had a trouble-free journey home, taking only 1 hour 50 minutes. All-in-all, a disappointing day, not helped by the rain and an over-subscribed venue.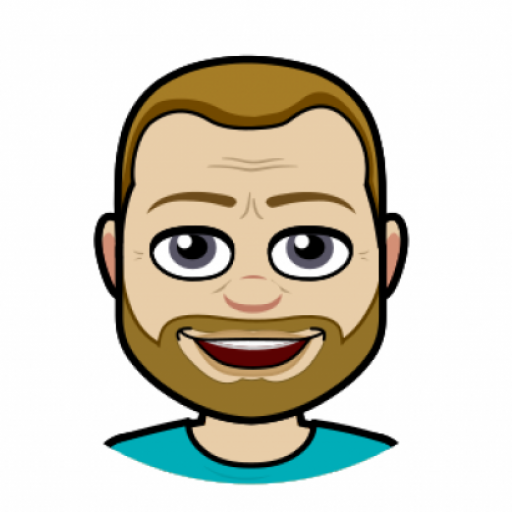 I got into blogging quite late in life, not publishing my first post until 2004 – well into my 40s!  My lifelong love of technology and communication (in all its forms), together with a fondness for the art of writing seemed to be the perfect combination to contribute a few words to the online community. But I'm no Samuel Pepys! If you're looking for deep and meaningful comments on a variety of subjects, then you've arrived at the wrong site! I only pen for pleasure! On average, my posts appear about twice per month, covering family & friends, cinema visits, eating out, holiday experiences and techy stuff. Oh, and as this is my hobby, there are no sponsored links nor adverts here – it's all done with love!
I hope you find it enjoyable, interesting and occasionally, even helpful!