Reading time:
3
minutes...
It's been about two-and-a-half years since we last visited York – my Birthday weekend in 2015 – so it was good to visit this fine City again today. As an extra bonus, we met up with Dennis and Sandra who acted as our 'tour guides' for the day!


We drove over to Peterborough Station to catch the 9.17. The weather has seemed to be against us lately and today was no different, both in Peterborough and as we were to find out later, York too!

With a temperature of just two degrees, with a wind-chill factor of a big fat zero degrees Celsius, it was absolutely freezing!!!



Once we'd parked, we remained in the car as long as possible, hoping the rain would cease – but it didn't, so we headed for the Station – and platform 4 – waiting for the Virgin Train to pull in. Luckily, it was bang on time, and even better news, it was toasty-warm in Carriage C!

But the carriage was also strangely deserted – lots of reserved tags but we found it amazing that so many King's-Cross-to-Edinburgh reserved seats were empty – it was very weird!
We enjoyed a smooth trouble-free journey to our destination and just after 10.30, the train was pulling-in to York Station. A few minutes later, we met up with Dennis and Sandra and headed for the City Centre.

As we hit the streets, the weather hit us! It was just like Peterborough including the added rain! Oh joy!


First priority then was something hot to drink and maybe definitely a sugar-fix. A short walk away was the unusually named Perky Peacock. The name sounded like one of those Clubs from London's Soho district back in the 70s, but luckily, it was a coffee shop – with optional nibbles!


After a quick slurp and a cookie, we were all a bit warmer and now much more motivated to plan our day. There's always plenty to see in York, but the weather was going to limit us to somewhere INSIDE. After discussing a few options, it ended up being a toss-up between York Minster and the National Rail Museum. We'd been to York Minster a couple of years back, but not been in the Museum for over 20. The Museum it was then!

Surprisingly, the Museum was free to get in, and we quickly noticed that it all felt a lot bigger than when we were last here.

Plenty of iconic Trains, but the Flying Scotsman is currently on-tour away from the Museum, so I snapped The Mallard as my favourite.

What did surprise us was the Museum had one of Japan's very first Bullet Trains, where you could climb on-board and sit in the seats! It was in immaculate condition both inside and out, and demonstrated how advanced Japanese train technology was in 1976 compared to ours at the time

All-in-all, a thoroughly interesting visit, with so much to see than we expected.
There's a short video HERE
By now, we were all 'railed-out' and a brief pitstop before Lunch was called for. A short walk later, we dropped into The Guy Fawkes Inn, birthplace of guess who!? It was VERY popular but had one of the smallest Bars I've ever been in – talk about a crush!

Whilst Dennis and I battled for a pole position at the Bar, the girls found a quiet spot off the Bar area. We just had time to sink a swift half before heading off for the main event – Lunch!

Dennis and Sandra had booked lunch at Harkers. Now a Pub and Restaurant, it had once been the head office built for the Yorkshire Insurance Company in 1840. If you like your eateries, 'quiet with an intimate atmosphere', then this won't be for you! Maybe it was the crappy weather outside, but it was packed… and it was very, very noisy (at least initially). We were ushered to our table that was slightly 'off' the main area, and that dampened the sound of the rest of mankind enjoying themselves round the Bar. Luckily, it quietened down significantly a little later.
With a pint of Black Sheep to help, the menu was given a thorough inspection.

Then just when we'd narrowed it down, we were offered their separate 'Sausage Menu'. With a whole variety of pork varieties accompanied by a myriad of flavoured Mashed Potato options, it certainly got our vote as all four of us went 'sausage crazy'!

We weren't disappointed – all of our dishes were packed with flavour, but the best was yet to come…

…their 'sharing trio dessert' – consisting of a Chocolate Brownie, Salted Caramel Profiteroles and Lemon Torte. And if that wasn't enough, they convinced us to try their G & T Sorbet to accompany the trio. Wow! I think we all agreed that it was one of the best desserts we had in a long while!


We had planned to visit the Mansion House afterwards, but Lunch was longer than we thought (in a very good way) so we took a short mooch around the shops before heading back to the Station to catch our 16.02 Train back to Peterborough.
We said our goodbyes and headed for our carriage. We hoped it was going to be as toasty-warm as the journey this morning, but it wasn't – and by the time we arrived in Peterborough just after 4.30, we were ready for the heated seats of the Sportage!!
It's been a great day out, but the weather took the edge of it a bit for us – I can't wait for the Summer!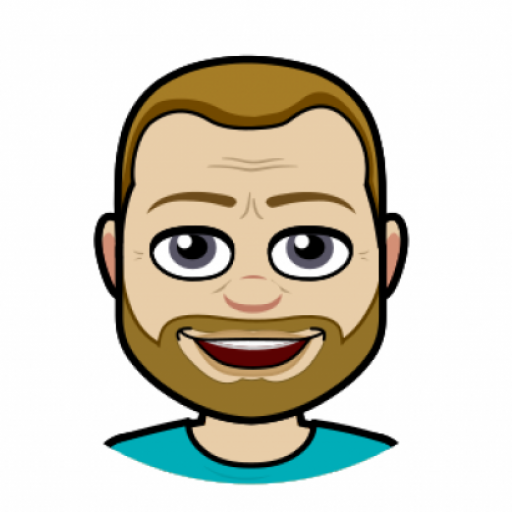 I got into blogging quite late in life, not publishing my first post until 2004 – well into my 40s!  My lifelong love of technology and communication (in all its forms), together with a fondness for the art of writing seemed to be the perfect combination to contribute a few words to the online community. But I'm no Samuel Pepys! If you're looking for deep and meaningful comments on a variety of subjects, then you've arrived at the wrong site! I only pen for pleasure! On average, my posts appear about twice per month, covering family & friends, cinema visits, eating out, holiday experiences and techy stuff. Oh, and as this is my hobby, there are no sponsored links nor adverts here – it's all done with love!
I hope you find it enjoyable, interesting and occasionally, even helpful!