Reading time:
4
minutes...
We headed off to Hull today to meet up with our friends, Dennis and Sandra, for a cultural day out! It was an early start – leaving just after 7am – heading for Peterborough Station to pick-up the train to Doncaster and then changing for our final destination. It was a hassle-free journey (although the train was packed!), and with everything on time – thanks Virgin! – we arrived at Hull Station just after 10am. Dennis and Sandra were already there to meet us, and we were soon in their capable hands for the rest of the day on our informal-guided tour.
As many of you already know, Hull has been awarded City of Culture 2017 and based on what many people had told me before I went, I was a little cautious based on their generally negative comments.

Well, it actually turned out to be a superb experience! There was plenty to see of the history of this fine city, hundreds of watering holes (Dennis seemed to know them all, having grown up in Hull) and countless coffee shops and restaurants! The weather was mostly dry, and everyone we saw and spoke with was super-friendly in this scrupulously clean city. Perfect conditions then!!!

First stop was the weeping window poppy display by Paul Cummins & Tom Piper 'attached' to the Maritime Museum in Victoria Square (that turned out to be superb timing, as the display was being dismantled tomorrow!).

Next, was the Feren's Art Gallery – a mix of more traditional pieces and some very avant-garde stuff…

…including photos from Spencer Tunick's 'Sea of Hull' mass nude exhibition from 2016 – Oooo-err missus! Very weird!!!

After a quick coffee it was off to Zebedee's Yard – a quieter part of the town – that was actually a car-park AND an exhibition space.

Then it was a short walk to a local annual attraction – the International Hanse Day (Celebrating Hull's place in the history of the Hanseatic League and its place as a trading city). This one-off event featured various characters – Meric the Monk, Benedict the Merchant, Peterkin the Fool etc etc all in period clothing wandering around the Old-Town interacting with the visitors. There was also some live music (a trio featuring a local on a hurdy-gurdy, one on the more traditional violin and one on a stringed keyboard thingy!). Together they made an interesting sound and were well appreciated by the large crowd that had assembled to listen. If you like your music sounding like a cross between strings and the bagpipes, this one is most definitely for you!


…plenty of local goodies on sale too – from beeswax candles to locally produced jams and chutneys.

No visit to Hull would be complete without a wander towards the river (where a lot of re-development had taken place). The 'old' seemed to nestle in nicely with the 'new' and we got a superb view as we walked across the Old Quarter's swing-bridge.

Then it was a short visit to the watering hole The Lion and Key for a cheeky tipple before lunch…

…whilst admiring the ceiling covered in beer mats!

That led us nicely to within a whisper of 12.30, so we took the short (and I do mean short – 10 yards!) to lunch where Dennis and Sandra had reserved a table at The Old House –  a gastropub specialising in multiple menus (!!!) and a nice line in Burgers

After the 'feast' we had already planned to look round Hull Trinity Church – but so had the rest of mankind as senior God-Squad figures including the Archbishop of York was there to make the Church a Minster. It certainly was a popular affair – the square outside was packed; there was a temporary stage erected for music and various speeches – and maybe, surprisingly, armed police were all around. Initially, we couldn't get in whilst they prepared for the 'conversion', but we returned a little later and joined the queue!

The interior was understandably full of people AND (disappointingly) tons and tons (and tons!) of scaffolding!


It was difficult to appreciate the fine architecture with the metalwork in place, so after just a single photograph (unique! sans scaffolding!) we had a quick walk round inside before heading for the exit.

A reminder of our school-days followed when we visited the site of Hull's original Grammar School opened in 1486! Now a museum, it had a lot of exhibits reminding us how schools used to be!

Next stop was the Waterfront by way of a walk over cobbles past some very colourful (and very old) properties.

The Marina looked beautiful (even with the slightly overcast weather) and we spent quite a bit of time there looking across the water before spilling into the nearby side-streets, including an area that used to be the Fruit Market that's now become a cultural quarter all of its own.
We finally ended up around the area of the old Ferry terminal that's now been re-developed and offers commanding views across the water.

It was now late afternoon, and the perfect excuse for a cuppa! We dropped into nearby Liquid Jade – another busy, bustling place.

…and with the largest selection of speciality teas I think I've ever seen!
And then what seemed like an instant, our day was over and the four of us took the shortish walk back to the Station, passing some unique landmarks along the way…
…The only cream coloured telephone boxes in the UK courtesy of the unique telecom arrangements provided by KCOM Digital.

…and the locally famous Bob Carver's Fish Restaurant (we'd passed it earlier in the day and there was quite a queue!)

And at just after 4pm, it was all over. It had been a FANTASTIC day here in Hull and we enjoyed every minute of it. Dennis and Sandra had organised a wide range of things to see, and I feel we really got a measure of the place (although I'm pretty sure we only 'scratched the surface' of what Hull had to offer). All-in-all, we left with a very positive impression of the people and places that made up 2017's city of culture! BRILLIANT!!

A massive thanks to Dennis and Sandra – our unofficial tour-guides for the day!
Just like our journey there, the return was hassle-free affair and we were walking in the front-door just before 7.30. It had been a LONG day, but very enjoyable and very worthwhile.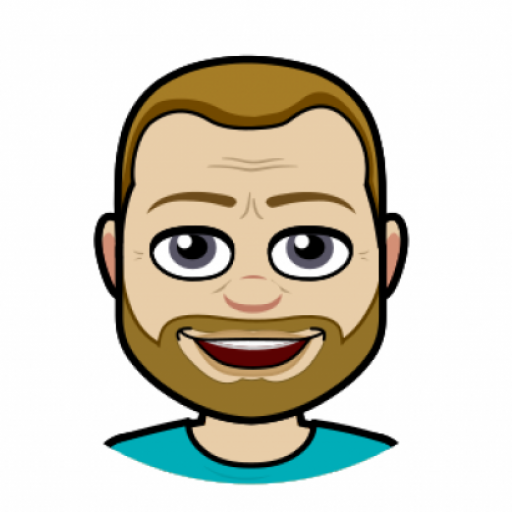 I got into blogging quite late in life, not publishing my first post until 2004 – well into my 40s!  My lifelong love of technology and communication (in all its forms), together with a fondness for the art of writing seemed to be the perfect combination to contribute a few words to the online community. But I'm no Samuel Pepys! If you're looking for deep and meaningful comments on a variety of subjects, then you've arrived at the wrong site! I only pen for pleasure! On average, my posts appear about twice per month, covering family & friends, cinema visits, eating out, holiday experiences and techy stuff. Oh, and as this is my hobby, there are no sponsored links nor adverts here – it's all done with love!
I hope you find it enjoyable, interesting and occasionally, even helpful!