Reading time:
3
minutes...
7.50am: A relatively early start today as we planned to catch the 8.51 Train from Peterborough Rail Station heading for its counterpart in Leeds. We're catching-up with Dennis & Sandra for one of our semi-regular day-outs together.
We're starting to build up quite a history now, as this will be our seventh get-together, having already enjoyed…
Today, they've organised a day in Leeds for us, and we're planning to visit…
…and no doubt, we'll squeeze in some good food and a few Shandies along the way! 👍
8.51am: We like Trains that are on time! (hurrah!)
10.21am: Thanks to a squeaky wheel and a speed that suggested our Driver had left the handbrake on for the first 10 miles, we arrived around 6 minutes late. (Boo!)
We met up with our friends at WH Smiths at Leeds Station and headed for our first stop – The Armouries Museum.
But who wants to walk or grab a traditional Cab, when there's the Leeds Water-Taxi on offer??
…and it was free too! Brilliant! 😉
10.35am: With great views along the short route of the re-developed Docklands!
Ten-minutes later, after enjoying a pitted history of the Dock area from our Driver err Pilot err Captain, we took the short walk to the Museum itself.
Think of everything that comes to mind about what a Museum looks like…
…and then immediately forget it!
Design-wise, the layout of the Museum was very unusual – with lots of and housed in acres of space! A great first impression! 😀
..and did I mention it's completely free to get in! 👍
Five floors of virtually everything you could imagine about weapons and armoury – from the first bullet designs to modern warfare. And if that wasn't enough (and it would have been!) there were various live demonstrations….
11.45am: Our first… (Floor 2)
This was how sword-fights were done back in medieval times. Very convincing choreography and a first-class explanation of the 'whats', 'whys' and 'hows'!
With the first Demonstration over, we wandered about the various Galleries. Currently, there's a special Gallery all about the Victoria Cross (Floor 3). Great stories of courage!
Next, it was another live Demonstration. This time, Normans v Saxons, with our 'Saxon' (David) firing-up the crowd beforehand (I've never seen kids so excited! – including us) Armed with swords, shields and spears they showed us in great detail how these battles were fought.
Time for a trip the Oriental Exhibits. Nicely presented (again!) with plenty to see.
1.45pm: A spot of Lunch is called for. So we headed to the nearby 'Dock 29'.
…and what it lacked in customers, atmosphere, product knowledge and cutlery (that's all!), it made up for with an incomprehensible selection of continuous music. With the tunes clearly aimed at the 'yoof', it was a pity then, there were none there.
Still, it didn't matter, we were hungry, and it all went down a treat. Suitably stuffed, we headed back to the Museum. It was clear now that we wouldn't have time to do anything else today – but that suited us perfectly as the Museum had so much to offer! 👍👍
2.45pm: Our penultimate experience at the Museum was the rather excellent 'Crossbow Range'. Yes, really! On the very top floor, for a paltry 3 groats each, supplied with 8 bolts per person, we were let loose attempting to hit the target. Surely, with our recent experience of archery and rifle shooting at our Warner Weekend would help us?
Err, no! Let's say, it was fortunate that we didn't get to keep our targets. I blame the uncalibrated crossbows! 😠
Last experience was another live demonstration. This time, that everyday task: 'How to prepare for a jousting event'. Again, a first class presentation, expertly delivered!
4.10pm: Wow! It had been a full-on day, in a good way, and the time had passed in a flash. It was great to see Dennis and Sandra again and I reckon this had been one of our best Museum visits ever!
…this had been one of our best Museum visits ever!
4.25pm: As time was tight for 4.45pm, we all walked back to the Station rather than queue for the Water Taxi. Ironically, when we got there, there was a delay in announcing the Platform. After a delayed departure, we were on our way, reflecting on what had been an EXCELLENT day-out. Thanks to our friends Dennis and Sandra for getting it all organised.
6.15pm: We arrived back at Peterborough Station on time and were soon back on the road heading for home.

7.05pm: Shattered! (in a good way!). Time for a cuppa!
For your viewing pleasure, all the photos from today are HERE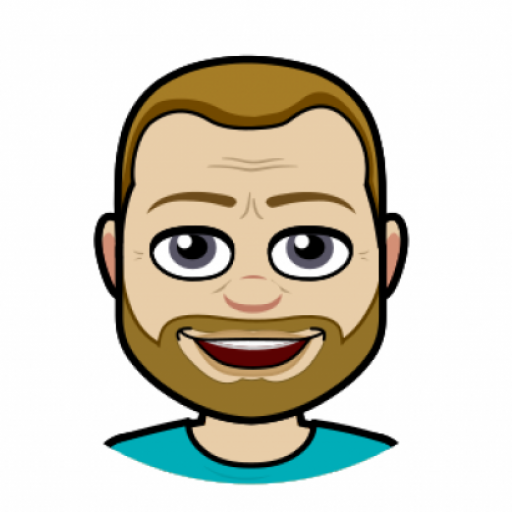 I got into blogging quite late in life, not publishing my first post until 2004 – well into my 40s!  My lifelong love of technology and communication (in all its forms), together with a fondness for the art of writing seemed to be the perfect combination to contribute a few words to the online community. But I'm no Samuel Pepys! If you're looking for deep and meaningful comments on a variety of subjects, then you've arrived at the wrong site! I only pen for pleasure! On average, my posts appear about twice per month, covering family & friends, cinema visits, eating out, holiday experiences and techy stuff. Oh, and as this is my hobby, there are no sponsored links nor adverts here – it's all done with love!
I hope you find it enjoyable, interesting and occasionally, even helpful!