Reading time:
3
minutes...
A paradise for hyphen-lovers and not to be confused with 'Spider-man: Into the Spider-verse' (that we caught up with last week on DVD)!
It wasn't really Ann's thing, so Jo and I headed to the local Odeon for the 7.20pm showing.
Official Trailers
There's a load, but here are the first two!
What's the story?
After reuniting with Gwen Stacy, Brooklyn's full-time, friendly neighbourhood Spider-Man is catapulted across the Multiverse, where he encounters the Spider Society, a team of Spider-People charged with protecting the Multiverse's very existence. But when the heroes clash on how to handle a new threat, Miles finds himself pitted against the other Spiders and must set out on his own to save those he loves most. Anyone can wear the mask – it's how you wear it that makes you a hero.
Cast & Creatives
Directed by:
Joaquim Dos Santos
Kemp Powers
Justin K. Thompson
Written by:
Phil Lord, Christopher Miller and David Callaham
Produced by:
Avi Arad, Amy Pascal, Phil Lord, Christopher Miller and Christina Steinberg
Executive Producers:
Bob Persichetti, Peter Ramsey, Rodney Rothman, Aditya Sood and Brian Michael Bendis
Cast:
Shameik Moore as Miles Morales / Spider-Man
Hailee Steinfeld as Gwen Stacy / Spider-Woman

Brian Tyree Henry as Jefferson "Jeff" Morales
Luna Lauren Vélez as Rio Morales
Jake Johnson as Peter B. Parker / Spider-Man
Jason Schwartzman as Dr. Jonathan Ohnn / The Spot
Issa Rae as Jess Drew / Spider-Woman
Karan Soni as Pavitr Prabhakar / Spider-Man India
Daniel Kaluuya as Hobie Brown / Spider-Punk
Oscar Isaac as Miguel O'Hara / Spider-Man 2099

Full cast here (thanks Wiki!)
Worth seeing?
ℹ️ ALERT – MILD SPOILERS AHEAD ℹ️
These sorts of presentational styles are a bit 'Marmitey' so if you liked the original, you're in for a treat with this one. It's a lot busier on-screen than the first – perhaps even chaotic – it all works, just, but do try and keep up! 😲. Be warned – loo-breaks of any sort (and however frequent) are not advised because of the sheer pace of this. Look away (or even walk away) for just 30 seconds, and you'll miss something important/enjoyable/respectful in relation to the whole 'Spider-man thing'. On that note, if you're a fan of the original movies, they even managed to blend-in a blink-and-you'll-miss-it-homage-to-the-Tobey-Maguire era amongst the action. Nice touch! There are also a few other unexpected live-action pieces too! 👍
Pretty much, all your favourite characters from the original are here (minus the pig?) but be prepared for some re-appearances from some who you might not have expected!
The animation is simply beautiful – it was like watching a comic book graphic novel unfold before your eyes – various styles too! The film's colour palette was utilised very well indeed with some segments bright and vibrant whilst others were deliberately subdued. As a result, it complemented the style of each scene perfectly. The animation team deserve a special mention for their dedication to even the minutest of details as well as the overall look and feel of every single scene. For me, even if I wasn't a 'Spidey' fan, it would have been worth going, just for the quality and variety of the animation styles.
Together with the first movie, it's the closest to feeling 'real' (in every sense) than most other animated films I've seen (with the possible exception of The Adventures of TinTin, 2010 and Hugo, 2011).
As I mentioned earlier, it's busy! There's a lot going on (it is the multiverse after all!) and the dialogue is important, especially as the film heads towards the final Act. Unfortunately, at our showing, the sound mix was a bit 'off', and the centre channel got a bit lost in places within the overall soundtrack.
Luckily, it's not essential to see the original before seeing this one, but as always, it helps a little, to position the characters. Interestingly, there's not the usual distinction between the good guys and bad.
I felt 'down wiv the yoof' tonight (if only temporarily) enjoying all the music tracks with the mix of hip-hop working well with the more traditional orchestral 'big sound' theme(s). Full list is here err, Bro! 😉
It's not the ending you'll expect and it caught both of us out a little – but in a good way! 😀. Also, do stick around beyond the end (most didn't tonight!) for the very short 'mid-credit' insert that shares a lot with previous James Bond movies (yes, really!). I won't reveal the details here, but there's a clue in this paragraph!
At 2 hours, 16 minutes, it's a tad longer than the first outing (1 hour, 56 minutes)., but with so much going, for this pair, it didn't feel like it! 👍
In summary, we really enjoyed it – definitely one for the kids… and bigger kids too! Read more HERE on the official site, or use the QR Code below.

---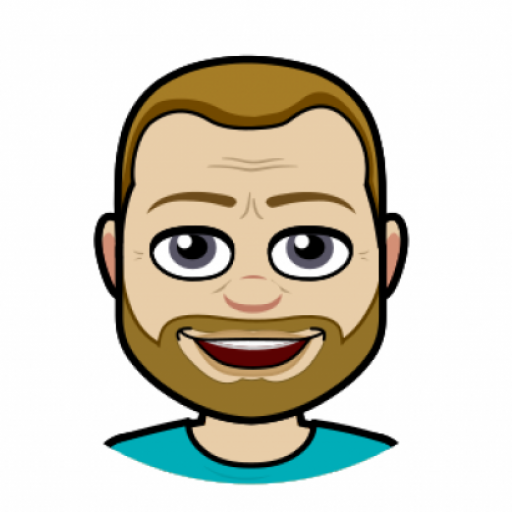 I got into blogging quite late in life, not publishing my first post until 2004 – well into my 40s!  My lifelong love of technology and communication (in all its forms), together with a fondness for the art of writing seemed to be the perfect combination to contribute a few words to the online community. But I'm no Samuel Pepys! If you're looking for deep and meaningful comments on a variety of subjects, then you've arrived at the wrong site! I only pen for pleasure! On average, my posts appear about twice per month, covering family & friends, cinema visits, eating out, holiday experiences and techy stuff. Oh, and as this is my hobby, there are no sponsored links nor adverts here – it's all done with love!
I hope you find it enjoyable, interesting and occasionally, even helpful!