Reading time:
4
minutes...
It's been a while, but Marvel Studios is back to kick off 'Phase 5' with their 31st super-hero cinema release.
If SciFi/Sci Fantasy isn't really your thing, look away now! For the rest of us, here's a spoiler-free review of the latest blockbuster from Marvel Studios!
But hang on a minute, Phase 5..? 31 movies..? Yes, the Marvel machine continues its relentless pace and brings a whole new meaning to the phrase: "…a series of films"! 😉. It's been a while since Marvel's previous cinema offering (signifying the end of Phase 4) – Black Panther: Wakanda Forever – but there is, apparently, plenty more Marvel magic yet to come in this, their latest phase!👍
>> CLICK
for ALL the Films
to date <<
Phase 1 (2008 to 2012)
1. Captain America: The First Avenger (2011)
2. Captain Marvel (2019)
3. Iron Man (2008)
4. Iron Man 2 (2010)
5. The Incredible Hulk (2008)
6. Thor (2011)
7. The Avengers/Avengers Assemble* *Slightly different title for the UK only (2012)

Phase 2 (2013 to 2015)
8. Iron Man 3 (2013)
9. Thor: The Dark World (2013)
10. Captain America: The Winter Soldier (2014)
11. Guardians of the Galaxy (2017)
12. Guardians of the Galaxy 2 (2017)
13. Avengers: Age of Ultron (2015)
14. Ant-Man (2015)

Phase 3 (2016 to 2019)
15. Captain America: Civil War (2016)
16. Spider-Man: Homecoming (2017)
17. Doctor Strange (2016)
18. Black Panther (2017)
19. Thor: Ragnarök (2017)
20. Avengers: Infinity War (2018)
21. Ant-Man and the Wasp (2018)
22. Avengers: Endgame (2019)
23. Spider-Man: Far From Home (2019)

Phase 4 (2021 to 2022)
24. Black Widow (2021)
25. Shang-Chi and the Legend of the Ten Rings (2021)
26. Eternals (2021)
27. Spider-Man: No Way Home (2021)
28. Doctor Strange in the Multiverse of Madness (2022)
29. Thor: Love and Thunder (2022)
30. Black Panther: Wakanda Forever (2022)

Phase 5 (2023-2024)
31. Ant-Man and the Wasp: Quantumania (2023)
And that's just the cinema side of things. If you're already subscribing to Disney+ TV streaming service, you'll be aware of Marvel's TV output such as Wandavision, Ms Marvel, Moon Knight, Loki, The Falcon and the Winter Soldier (and others) too! — all part of the continuing (and ever-evolving) Marvel Universe! 👍
OK, enough of the history lesson, here's the most recent official clip for 'Ant Man 3'…
Looking good! 😉👍
---
Official Synopsis
"Ant-Man and the Wasp find themselves exploring the Quantum Realm, interacting with strange new creatures and embarking on an adventure that pushes them beyond the limits of what they thought was possible".
---
Cast and Creatives
Paul Rudd as Scott Lang / Ant-Man
Michael Douglas as Dr. Hank Pym
Michelle Pfeiffer as Janet Van Dyne / Wasp
Bill Murray as Krylar
Corey Stoll as M.O.D.O.K.
Evangeline Lilly as Hope Van Dyne / Wasp
Jonathan Majors as Kang The Conqueror
Kathryn Newton as Cassie Lang
Katy M. O'Brian as Jentorra
Randall Park as Jimmy Woo
William Jackson Harper as Quaz
Director: Peyton Reed, Screenplay: Jeff Loveness, Cinematography: Bill Pope, Casting director: Sarah Finn, Producers: Kevin Feige & Stephen Broussard, Co-Producer: Mitchell Bell, Executive Producer: Kevin de la Noy.
---
Any Good?
As usual, there's been quite a bit of hype for this one, and I tried to avoid it all before heading for the local Odeon with Jo and Janet. I largely succeeded, but I was drawn to one headline that posed: "Is this the worst Marvel movie ever made?". I chose to go no further than the headline, but surely, it couldn't be worse than the truly appalling Thor: Love and Thunder that I had the misfortune to see in July 2022? In truth, even for Marvel diehards like me, some the Phase 4 output was very disappointing! Let's be generous, and put it all down to the equivalent of 'the difficult second album' syndrome.
Read on…
Back to the 'here-and-now'. This, the THIRD Ant-Man outing, felt very different to the previous two. It's not really necessary to watch those beforehand (more info HERE and HERE), but it'll help a little with the overall narrative arc, if you do. Apart from Quantumania's light comedic opening scenes, positioning the lead character, this felt different – very different – giving us an altogether, deeper and more serious, storyline compared with 'one' and 'two'. There's still a bit of humour, but dialled down a tad!
Like all movies these days (especially those from the Marvel stable), this one has a LONG run-time (2 hours and 5 minutes). Fortunately, the film's pace was one that meant those 125 minutes didn't drag AT ALL, and everything moved along just as it should! Story-wise, just think of it as simply a(nother) 'good vs evil' tale, that for me, had echoes of 'Star Wars'. All credit to the cast, who acted with conviction, given that it was very, VERY CGI heavy (although I'm not sure how else they would have recreated 'the Quantum Realm' that was pretty much 95% of the run-time). And talking of CGI, I have no idea what the Quantum Realm looks or feels like (in spite of our extensive travel!), but it was all very convincing*, and where lovers of broccoli won't be disappointed! 🙄
*Except for 'Darren Cross' – bargain-basement stuff! ☹️
If there was a criticism of the previous Phase, it lacked something to unify all the TV/Cinema strands – thankfully, this new Phase (5) opener remedies that, and sets things up nicely for a longer story arc, similar to Phase 3's structure.
So, all-in-all, if you're a fan of Marvel, I think you'll like this one as it certainly felt like a return to form, just as Black Panther – Wakanda Forever was 👍, and Thor: Love and Thunder WAS NOT! 👎. It's not too long, with a story that was easy to follow, all topped-off with convincing acting all round!
Again, for Marvel fans, don't forget that the mid-credits scene that's a MUST these days to experience a taste of what's to come. For super-fans (guilty as charged!) stay behind after the endless list of credits, right until the REAL end (when the lights come on) to see another scene that brings back at least ONE character from previous Marvel outings…
…and for the truly dedicated, another from the Disney+ side of things! 'nuf said! 😉
---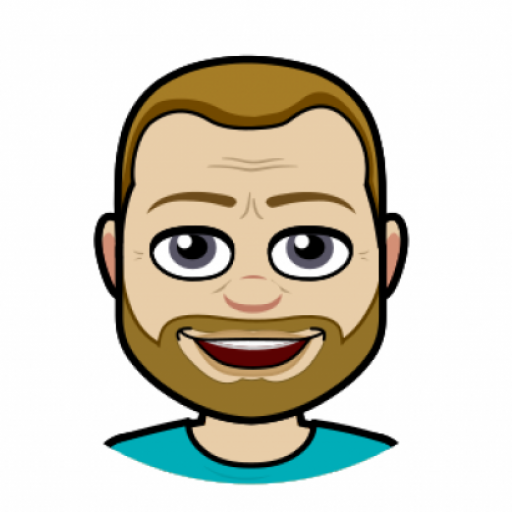 I got into blogging quite late in life, not publishing my first post until 2004 – well into my 40s!  My lifelong love of technology and communication (in all its forms), together with a fondness for the art of writing seemed to be the perfect combination to contribute a few words to the online community. But I'm no Samuel Pepys! If you're looking for deep and meaningful comments on a variety of subjects, then you've arrived at the wrong site! I only pen for pleasure! On average, my posts appear about twice per month, covering family & friends, cinema visits, eating out, holiday experiences and techy stuff. Oh, and as this is my hobby, there are no sponsored links nor adverts here – it's all done with love!
I hope you find it enjoyable, interesting and occasionally, even helpful!