Reading time:
3
minutes...
After yesterday's southern expedition, today we headed West!. It was always going to be difficult to top yesterday's experiences where we enjoyed some stunning scenery and kind weather, but we were up for anything that the western side of Iceland had to offer.
Initially, we had also planned to finish our day and try and see the Northern Lights tonight, but as the day wore-on, the increasing cloud meant that it was going to be impossible. Bah!

After another lazy breakfast, we were all set – warm clothing: check, iron rations: check, paper and Google maps: check!
Our driver today was yours truly, with Ralph acting as navigator. We headed to the underground car-park, climbed aboard the hire car and headed for Borgarnes – about an hour away – and our first pitstop at the scrupulously clean N1 Services.
After my Lent-friendly milk-shake, we headed back to the car for the next, longer chunk of our trek westwards – another hour-and-a-half of driving – including driving through the Hvalfjörður tunnel, some 6km long! After exiting the tunnel, the weather was changing: it was now colder and wetter!
Just before 2pm, we arrived at our first 'official' stop – Ann had spotted a very old wooden Church – 'The Black Church' – in her guide-book dating back to the 1700s and so we parked-up and had lunch. What a strange location for a Church! Miles away from anywhere and anyone!
The other slightly peculiar thing was that there were no gravestones from the same period as the Church – they were all a lot newer.
After a quick walk round the exterior of the Church, it was back in the car for our next leg – up and around the Snaefellsjoekull National Park – where the volcano – Snaefellsjoekull – from Jules Verne's book: Journey to the Centre of the Earth was located.
The trouble was, there were so many mountains on this route, it was impossible to pick out the one one with its top missing! Never mind, onwards and upwards (literally) where it became obvious that it was good to have a car with AWD and studded tyres! It wasn't the most pleasant of driving experiences – especially with the rain too – but good to say we'd done it.
After negotiating a few more twists and turns, we arrived at our most western point – Phew!
On our descent from the National Park, we saw a sign for a volcano – Saxholl – no mention of it in any of our Guide Books though!
Upon closer inspection, it turned out to be (just) a 'crater'. I'm not sure of the difference, but it looked very volcano-like to me!

Our final stop of the day was probably the most dramatic – the area of the Snæfellsnes Peninsula – more specifically, the lava beach – Djupalonssandur. It was all very interesting but quite weird to see a beach that wasn't the traditional sandy colour.
Perhaps even more interesting was that the beach was strewn with trawler wreckage from Grimsby! Here's the story from the sign on the beach…


Click on the pic for a larger version
Very spooky! It made us realise how far our these Trawlers sailed – and in such treacherous conditions too!
It was now getting much colder, so we headed in the general direction of the Hotel. Ann spotted an interesting restaurant from her guide-book: The Settlement Centre Restaurant back in Borgarnes, so, with our Northern Lights event on hold, we decided to stop here for our evening meal.


The Settlement Centre Restaurant
We weren't disappointed! The service was great, the food delicious and the prices were a somewhat 'friendlier' that what we've become used to elsewhere in Iceland!
By 9.15pm we were back on the road. It was of course now dark and with Iceland's inconsistent white-lining, no cat's eyes and unfamiliar and sometimes narrower roads, the 50 minute journey back to the Hotel, was, to say the least 'challenging'! It's not something I'd want to do too often!
All-in-all, we had a great day. Although the weather had been disappointing, we'd seen some very unusual sights – ones that we'll probably never experience again, and it made our 563 km round-trip worthwhile!

Tomorrow, weather permitting, we're going to cover the Golden Circle trail and we'll probably make it a shorter day as I've got a bit of reading to catch-up with.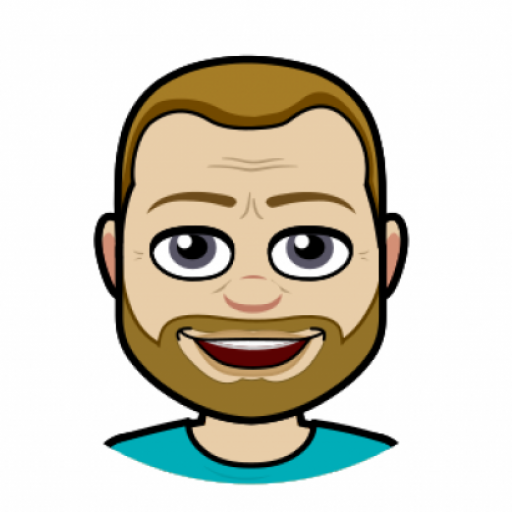 I got into blogging quite late in life, not publishing my first post until 2004 – well into my 40s!  My lifelong love of technology and communication (in all its forms), together with a fondness for the art of writing seemed to be the perfect combination to contribute a few words to the online community. But I'm no Samuel Pepys! If you're looking for deep and meaningful comments on a variety of subjects, then you've arrived at the wrong site! I only pen for pleasure! On average, my posts appear about twice per month, covering family & friends, cinema visits, eating out, holiday experiences and techy stuff. Oh, and as this is my hobby, there are no sponsored links nor adverts here – it's all done with love!
I hope you find it enjoyable, interesting and occasionally, even helpful!