Reading time:
4
minutes...
This pivotal episode has been clouded in secrecy with very little official online content to comment upon as the transmission date got closer. That all changed on Saturday, October 8, 2022, when the BBC released this short, official Trailer (below). The episode is part of the BBC's centenary celebrations and what made this one so significant is that it'll be the final appearance of Jodie Whittaker as the titular hero.
As expected, the Trailer set the interweb on fire with theories and counter-theories, but having read most of it, I didn't learn much about what was to come. The special effects looked impressive though!
Like a certain other political job at the moment, with Chris Chibnall being Doctor Who's 'Showrunner', I guess you're damned if you do and you're damned if you dont! Pleasing all the Who fans, young and old, old and new AND making the story something special to coincide with 100 years of our BBC, was always going to be a real challenge! The official BBC synopsis for this special episode said: "Her final battle, her greatest enemies" and confirmed this would be also the episode where the Doctor regenerates.
JW announced her departure back in July, 2021, together with Chris Chibnall adding that it would be his final stint as Showrunner too. As a result, it seems a large chunk of the fanbase has been in mourning ever since that announcement!
Due for transmission on Sunday, 23rd October at 7.30pm on BBC1, and running for a full 90 minutes, it's going to be interesting how this one plays out. Like some other diehard fans, I'm not going to miss this incarnation of the Doctor. Apart from just a FEW episodes across her whole tenure, JW's interpretation of the Doctor just didn't do it for me AT ALL. Character aside, with minor exceptions, the storylines had also all been very simplistic and generally lacking in depth. So, a disliked character working with some dodgy scripts, led me to the point where I really did think about hanging up my sonic screwdriver for good – and then along came a few episodes that piqued my interest, and I hung on!
---
So, without any further pre-judgment, let's get into this one! 🤔
Well, if you measure a good Doctor Who episode by the number of familiar characters, then this one succeeded on so many levels. Daleks, Cybermen, The Master plus two previous 'companions' Ace (Companion to the 7th Doctor) and Tegan (Companion to the 4th & 5th) are all featured. The character Kate Lethbridge Stewart and Vinder also return, as well as regulars Yaz and Dan (briefly) plus Graham too!
And if you want a few more incarnations of our hero then tick that (blue?) box too! Companions? In addition to those already mentioned, we got a massive slice of nostalgia featuring some well-known faces from the 70s… and even the 60s! (Well done 97-year-old William Russell who briefly appeared playing Ian Chesterton – one of the first Companions!)
Good job then, with the large cast, that this episode ran for 90 minutes (I think that's a record for 'Who Specials'), as it needed every second to fit everything (and everyone) in and pull together all the loose ends. Incidentally, Showrunner Chibnall had received a fair bit of criticism in the past for not doing either!
How about the story itself? Well, on one hand, you can't get much badder than the Daleks or the Cybermen or The Master can you? A good sign surely! This one brought them all together in a plot to destroy mankind (again!!!) If that wasn't enough, there was an added threat of The Master also aiming to 'erase' the Doctor.
On the 'destroy mankind' front, it was a bit ho-hum and nothing too original, but the erasing of the Doctor/regeneration plotline played nicely with the feel of 100 years of our BBC and featured many Doctors from the past. For me, that was the fascinating part, but why no appearance of Jon Pertwee and Patrick Troughton?
And with five-minutes to go, they certainly saved the best until last! By now, most Who fans would have known that Jodie Whittaker was to regenerate into Ncuti Gatwa as the 14th 15th 14th 15th Doctor…
…but she didn't! Out stepped David Tennant commenting that he 'recognised those teeth'. Those of us who are more obsessed with Who knew this was coming, but for the casual Who fan, you could almost hear the collective thud of jaws hitting the floor. At the same time, Twitter caught fire with gazillions of fans expressing their surprise! Apparently, we're going to have to wait until November 2023 and the 60th Who Anniversary to see the new (new) Doctor Ncuti in action!
Did it work?
I think they pulled it off – just!
Chris Chibnall's tenure as Who's Showrunner had resulted in his earlier episodes featuring too many characters, with not enough for them to do. Unfortunately, there was definitely a sense of the same problem here tonight – in spite of the extended runtime. Too many Doctors, too many Companions, and too many other characters resulted in none of them being on-screen for long enough to really do much nor impact on the plot. An absolute travesty that characters, Ian Chesterton, Jo Grant, The War Doctor, and many others didn't have more to say and do, given their significance in Who-lore. 😮
As I commented earlier, trying to knit together a final appearance of one Doctor, the significance of a Doctor Who Special PLUS making it part of the Centenary Celebration of the BBC was always going to be a VERY challenging task. For me, the Dalek/Cybermen storyline was very ordinary and therefore somewhat disappointing. However, the expansion of the 'regeneration' process was very (very) well delivered.
The re-appearance of David Tennant certainly got people talking, and it was even on the main news the following day!
So, this special episode did a good job celebrating the past, present and future of Doctor Who, but it all felt a bit too busy! Maybe adding another 30 minutes, to give the characters more breathing space, and splitting it across two nights might have helped. 🤔
---
---
---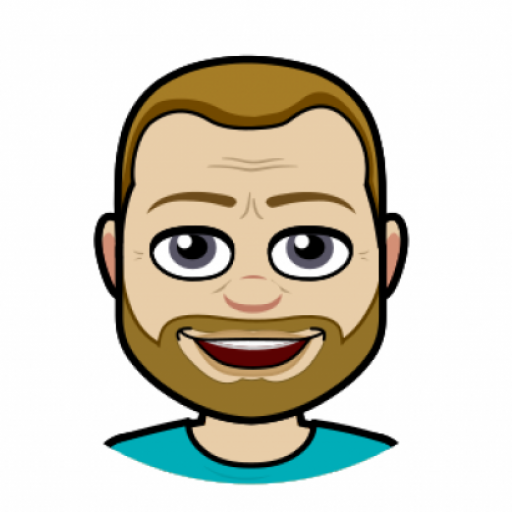 I got into blogging quite late in life, not publishing my first post until 2004 – well into my 40s!  My lifelong love of technology and communication (in all its forms), together with a fondness for the art of writing seemed to be the perfect combination to contribute a few words to the online community. But I'm no Samuel Pepys! If you're looking for deep and meaningful comments on a variety of subjects, then you've arrived at the wrong site! I only pen for pleasure! On average, my posts appear about twice per month, covering family & friends, cinema visits, eating out, holiday experiences and techy stuff. Oh, and as this is my hobby, there are no sponsored links nor adverts here – it's all done with love!
I hope you find it enjoyable, interesting and occasionally, even helpful!