Reading time:
5
minutes...
For Doctor Who fans, 2023 is shaping up to be a complete rebirth of the show!
Now that Jodie Whittaker (as the 13th Doctor) Chris Chibnal (Showrunner) and Segun Akinola (Music Arranger) have all departed, it feels like EVERYTHING is up for grabs for this year. Heck, there's even a new logo!!
And not before time, (ha-ha!) as it's no secret that ratings were on the slide. As a lifelong fan, and speaking personally, Jodie Whittaker just didn't resonate as The Doctor AT ALL with me. The dire scripts were often over-simplistic and sometimes a bit preachy (Orphan 55 anyone?) with only a few minor exceptions standing out as memorable – the episode entitled Rosa, being one.
So for this fan, it's a step in the right direction.
Old News
Fans of the show will have seen JW's final appearance as the 13th Doctor (on 23rd October 2022 – The Power of the Doctor) where she was about to regenerate into the next incarnation of the Doctor. So far, so usual! 👍
Except she DIDN'T! 😲
Characters
What!!!! After the highly anticipated regeneration scene, instead of the widely announced Nkuiti Gatwa emerging as the 14th Doctor (as we all assumed) we saw the reappearance of David Tennant (the 10th Doctor).
Well, that was a first! And it wrong-footed everyone. How they kept that reveal a secret, I don't know – even the Press were confused (poor loves!). Cue the Interweb catching fire immediately afterwards as to what it all meant!
Although there's not much information circulating about the new SERIES and its episodes themselves, we do know that we have THREE 'Specials' to look forward to! Each with David Tennant in the lead role. They coincide with the 60th Anniversary of the show (yes sixty years!) and so it's a BIG deal for the Who franchise. Widely regarded as one of the more popular incarnations of the Doctor, bringing back David Tennant is almost as if they were going back in time! 😀
We do know a little more about the supporting characters and other cast members though!
DT will be joined by another fan-favourite, Catherine Tate, returning as Donna Noble. Last seen in Series 30/Season 4's episode in 2010 "Journey's End", it'll be interesting to see how they manage this as she had her mind completely wiped by the Doctor when they wrote her out of the series first time around. Her exit was accompanied by one of the Doctor's emotional and dramatic Companion farewells…
"I just want you to know there are worlds out there, safe in the sky because of her. That there are people living in the light, and singing songs of Donna Noble, a thousand million light years away. They will never forget her, while she can never remember. And for one moment, one shining moment… she was the most important woman in the whole wide universe".
Talking of favourites (and keeping it in the family) some sources are reporting that veteran of Who-lore, the late Bernard Cribbins is returning as Donna Noble's Grandfather Wilfred Mott.
In recent months, actress Millie Gibson has been cast as the Doctor's Companion – Ruby Sunday. And, in only casting a SINGLE companion, it looks like the powers-that-be have taken on the oft-criticism that during JW's tenure, there were just too many bodies in the Tardis! Other names in the frame are Neil Patrick Harris in an undisclosed role (but some rumours are saying he's playing the 'Toyman'/'Toymaker') and Yasmin Finney as 'Rose' (but surely not THE Rose????)
The BBC is on record as continuing with its representation of disability as it builds the cast for the forthcoming series. BAFTA nominee, Ruth Madeley who was born with spina bifida and uses a wheelchair, will appear as a character named Shirley Anne Bingham.
She is featured (ever so briefly) in the SECOND teaser Trailer below (at around the 0:45 second mark).
On January 10, the BBC announced that Jemma Redgrave will be returning as Kate Lethbridge-Stewart. Her character is the head of security organisation UNIT.
Head Honcho
Another 'blast-from-the-past' is Russell T Davies as Who's Showrunner for this new series – and in my book, that can only be a good thing. He's quoted as saying:
"There are things coming up that are brand new ways of telling stories, that have never been done before!"
Music Maestro
At the time of writing, no word on who will compose the music for the new series, but I'm hoping for another returnee – Murray Gold – who penned some superb scores for Who from 2005 until 2018.
Director Duties
Filming has already begun where the Director for the first batch of filming has been Dylan Holmes Williams, a Brit, whose latest work 'Servant' is showing on Apple TV+ and where he directed some of the episodes in the series.
Christmas Specials
Actors aside, something else that's returning, is the Christmas Specials, and where Christmas 2023 (or maybe new year, 2024) will be our first opportunity to see the new 14th Doctor – Nkuti Gatwa 👍👍
Episode Count
Once Nkuti Gatwa takes over, they'll be (just) EIGHT episodes in his first series. Fewer than most people imagined there would be.
Creative Control
Probably the biggest news of all (and most important for the future of the show) is who actually CONTROLS the distribution? Historically, it had always been the BBC (obviously!). But in late October last year, in a joint statement, both the BBC and Disney Branded TV announced a deal to 'transform Doctor Who into a global franchise for UK audiences and the rest of the world'.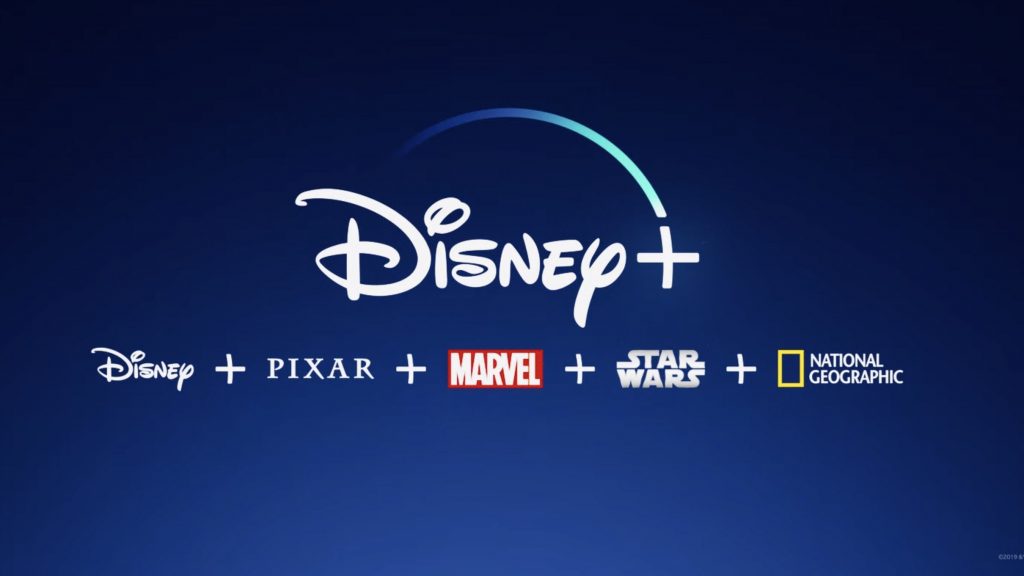 Contrary to many opinions, this doesn't mean that the BBC has sold out its cash-cow to the House of Mouse. Disney simply acts as its distribution partner overseas. So, in short, it sounds like Who will be brought into the homes of many, many (many!) more viewers around the world, courtesy of Disney's streaming service Disney+. And let's not forget that Who's Production Company, Bad Wolf is also part-owned by Sony – so that's a lot of well-known TV/Film names around the table.
Commercially speaking, given that viewing figures have been on the decline in recent years – the association with these big hitters of the film/TV world is no bad thing. Long-time Who fans know only too well that the last time that numbers were down (in 1989), the series vanished from screens for over 15 years – until RTD brought it back in 2005!! 😲
Teasers
With the three Specials due in 2023, cranking up the anticipation began with the first short teaser video shown across social media, a year in advance – in November 2022.
Short and sweet, ehh?
…and then, on Christmas Day 2022, this slightly longer one dropped onto social media and TV.
Anything Else?
We also now know that each Special in November, 2023 will be ONE HOUR long (10-15 minutes longer than the usual episode).
January 2023: RTD dismisses rumours that each episode has a budget of £10m per episode.

January 2023: Aneurin Barnard (Dunkirk, Peaky Blinders and 1899) has been cast as the weirdly named Roger ap Gwilliam
Updates
Well, that's all I know as of January 2023. If you've got anything to add, I've missed anything, or I've got something wrong, drop me a line! I'll keep this Post updated as more details roll in.
Wednesday, January 25, 2023: Fans spot that the Tardis has been 'aged' for the next series.
Thursday, January 26, 2023: Anita Dobson cast.
Saturday, January 28, 2023: Showrunner confirms that 'Doctor Who Spinoffs' are on the cards.
Wednesday, 15th February, 2023: First pics of the new Doctor 'in full uniform' appear online.
Friday, 3rd March, 2023: Siân Reynish, who works on the visuals for Who revealed the actual name of one of the monsters (see below) – they're called a 'Meep'.
Siân also revealed that filming will use drones for the first time in the Christmas 2023 Special – including inside the Tardis!
Monday, April 3, 2023: Jinx Monsoon (actress, singer and twice-winner of RuPaul's Drag Race) announced as appearing in the new series.
Monday, April 24, 2023: It's just been announced that Murray Gold is returning to compose the music for the three '60th Specials'.
Friday, May 5, 2023: Actor Jonathan Groff joins the Doctor Who cast for a 'major role'.
Saturday, May 13, 2023: Just as the Eurovision Song Contest Final was about to start, we were treated the latest clip. This time, the 52 second snip revealed the titles for the three 60th Anniversary Specials.
Roll on November 2023! 👍
---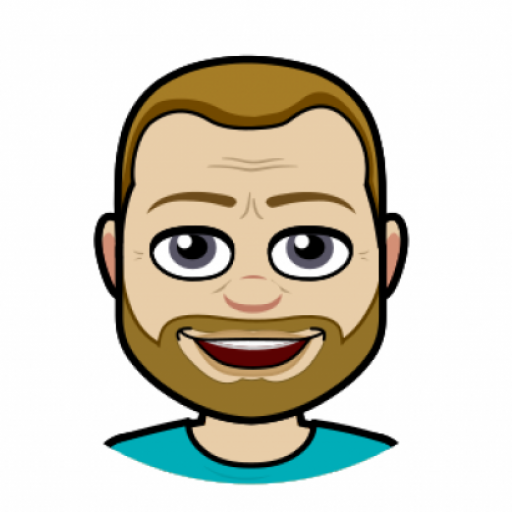 I got into blogging quite late in life, not publishing my first post until 2004 – well into my 40s!  My lifelong love of technology and communication (in all its forms), together with a fondness for the art of writing seemed to be the perfect combination to contribute a few words to the online community. But I'm no Samuel Pepys! If you're looking for deep and meaningful comments on a variety of subjects, then you've arrived at the wrong site! I only pen for pleasure! On average, my posts appear about twice per month, covering family & friends, cinema visits, eating out, holiday experiences and techy stuff. Oh, and as this is my hobby, there are no sponsored links nor adverts here – it's all done with love!
I hope you find it enjoyable, interesting and occasionally, even helpful!