Reading time:
3
minutes...
With eye-patch and peg-leg firmly in place we joined David and Val on their new boat Osprey One today. It was a perfect day for it, plenty of sun and a pub-lunch destination in mind!


Lee was able to join us too as her final piece of furniture arrived slightly earlier than expected and we picked her up along the way.
We arrived at Buckden Marina just after 11 and after the short walk to where David and Val's new vessel Osprey One was moored, we were soon heading for the open water. Wow! what a stunning boat – easily the most beautiful craft at the Marina, bar none!
Considering it's is a lot bigger and more powerful than their previous craft, it seemed to be a lot easier to handle, gliding smoothly through the water and responding quickly to the precise movements of the wheel and throttle. David's risk-taking nature 🙂 extended to putting me in charge, for a short while, and allowing me to take her through the challenging seascape of ducks, swans, dinghies and other vessels – in fact, we even saw a cow in the water!
As always, with this sort of adventure, it's always a little unpredictable in terms of journey-times. This is mostly determined by how long is spent at the various locks. Some take longer than others, simply because of traffic volume and 'which way' the lock is running upon arrival.
We therefore took a little longer than we planned and eventually got to our pub-lunch destination –the Axe and Compass in Hemingford Abbots around 2.35. A slight technical glitch slowed us down a bit (which we were later to discover was to impede our return journey). 
After a short walk, the five of us were in the Pub, having successfully, avoided the Morris Dancers who were taking a break outside the place. It was then that we noticed that the whole area was packed maybe because the Pub was also hosting a real-ale tasting event. There was also a lot of other activity around the village. I remember Hemingford Abbots being a real sleepy-hollow and this was very out-of-character!
With out tongues round our ankles and our stomachs crying out for food (even Lee's!), we found a suitable spot in the restaurant – a table with plenty of room, and well-earned breeze coming from the patio doors. We scoured the menu and discovered that it was only serving lunch between 12 and 3. Time now, 2.57!!!! David and I rushed to different Bars in order to maximise our chances of getting served before the deadline.
On the stoke of 3, we were served and Mr Jobsworth the Barman looked at the clock and declined our request. All was not lost though, as there was a hog-roast and burger station out the front. We ate heartily – Ann and I ate heartily twice!!
Suitably refreshed and watered, we started our return journey – and that's when the technical glitches returned.
We'd originally thought that it was weed around the propeller that had caused the loss of power and steering when we arrived, but were soon to learn it wasn't – and a new word entered our nautical vocabulary – Impeller – It turned out that we could only travel for around 15-20 minutes before the boat had a hissy-fit and alarm bells sounded, figuratively and literally. We then had to rest the boat for a bit and then all would be well for a short spell. After mooring up at one of the local services en-route, we were advised that we had probably picked-up some weed and that had been sucked into the filter, which in turn stopped the impeller doing its job of cooling the engine.
After a couple more stop-starts, we moored alongside another vessel (as there was nowhere else to moor!) and as it happened, the two guys that helped us out were typical of the river-type – genuinely helpful and friendly, considering they had never met us before! I can't imagine the scenario would be repeated if you replaced the boats with cars and broke-down on the M25!!!
They more-or-less saved the day with their advice suggesting that we put the Osprey One into reverse and revved the vessel hard – the theory being that it would blow out all the debris from the filter.
It sort-of-worked and we were able to travel further than previously. Just as we got close to the Buckden Marina, the alarm bells sound again, but David's quick reaction by shifting it into reverse and then forwards again solved the problem.
We arrived back at the Marina a lot later than planned, but it had been an excellent day, all things considered. David plans to get the Marina staff to look at the vessel, just to check things out – I guess it could have been a lot worse!
We got home close to 9, all feeling exhausted but having had a great time. Thanks David, thanks Val for a really exciting day!!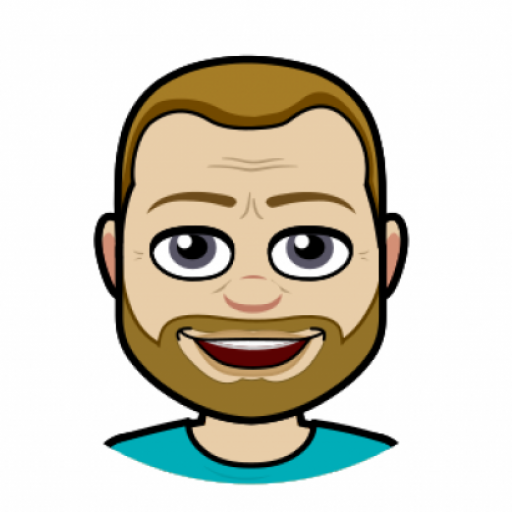 I got into blogging quite late in life, not publishing my first post until 2004 – well into my 40s!  My lifelong love of technology and communication (in all its forms), together with a fondness for the art of writing seemed to be the perfect combination to contribute a few words to the online community. But I'm no Samuel Pepys! If you're looking for deep and meaningful comments on a variety of subjects, then you've arrived at the wrong site! I only pen for pleasure! On average, my posts appear about twice per month, covering family & friends, cinema visits, eating out, holiday experiences and techy stuff. Oh, and as this is my hobby, there are no sponsored links nor adverts here – it's all done with love!
I hope you find it enjoyable, interesting and occasionally, even helpful!