Reading time:
9
minutes...
They say: 'Every day's a School Day', and for us, the past five days was to be taken literally. It had been time for our first visit to Marlborough College and its annual Summer School. The popular event had been cancelled for two years in a row because of Coronavirus, but at last, we were finally on our way! 👍😃
It was a five-day educational affair where Ann had chosen 'Improvers Italian' and 'Painting Doors & Windows in Watercolour' whilst I opted for 'Piano for Beginners' and 'Archery/Clay Pigeon Shooting/Rifles'.
There's an amazing range of Adult Education courses on offer at Marlborough College and you can see the full list for 2022 HERE.
Oh, one other important point with learning potential in mind: our week in question coincided with potentially the hottest week on record with Monday/Tuesday heading for the upper 30s, maybe even the 40°C mark!! 🥵🥵
As the week unfolded, it seems that temperature records were definitely about to be broken! The previous hottest day was eventually beaten by 1.6 degrees, according to the Met Office with a high of 40.3°C in Coningsby, Lincolnshire, becoming the hottest temperature recorded in the UK. So, with records broken, it wasn't the best time, perhaps, to be in a classroom for five days or out shooting in the open!!!
On our way there on the Sunday before, we dropped into National Trust's Buscott Park for a look around, and a picnic.
We're not sure why we didn't visit when we were last staying this way over Easter back in 2012. – it would have been an obvious choice for us and we have a theory that it might not have been under the stewardship of NT back then!
We learned that although National Trust now own the bricks and mortar, the house is still lived in by the family, hence, no photography was allowed inside. We deduced that back in 2012, the NT may not have been involved. Further proof of a recent(ish) acquisition is that there's still no NT branding anywhere. The parking arrangements were very relaxed and with the temperature now touching the low 30s, we began with a picnic under the (very welcome) shade of a tree.
Time to introduce my guest Editor for this Post – Ann – who knows a thing or two twenty about our latest find.
Buscot Park
The House
The first Lord Faringdon, Sir Alexander Henderson (1850-1934) was a financial titan, who was a major investor in the railways and a canny stockbroker. He entered Parliament in 1898 and continued to grow his fortune and collect art. Successive generations of the Faringdon family have invested in paintings by Rembrandt, Rubens, Graeme Sutherland, Van Dyck and Burne-Jones – and many of them are on show here, where the collection is beautiful and elegantly displayed. Overall, this was a little gem, and although we weren't sure what to expect, it really 'hit the mark'. One of those houses that looks like a HOUSE and not a MUSEUM. Go visit! 👍👍
The Gardens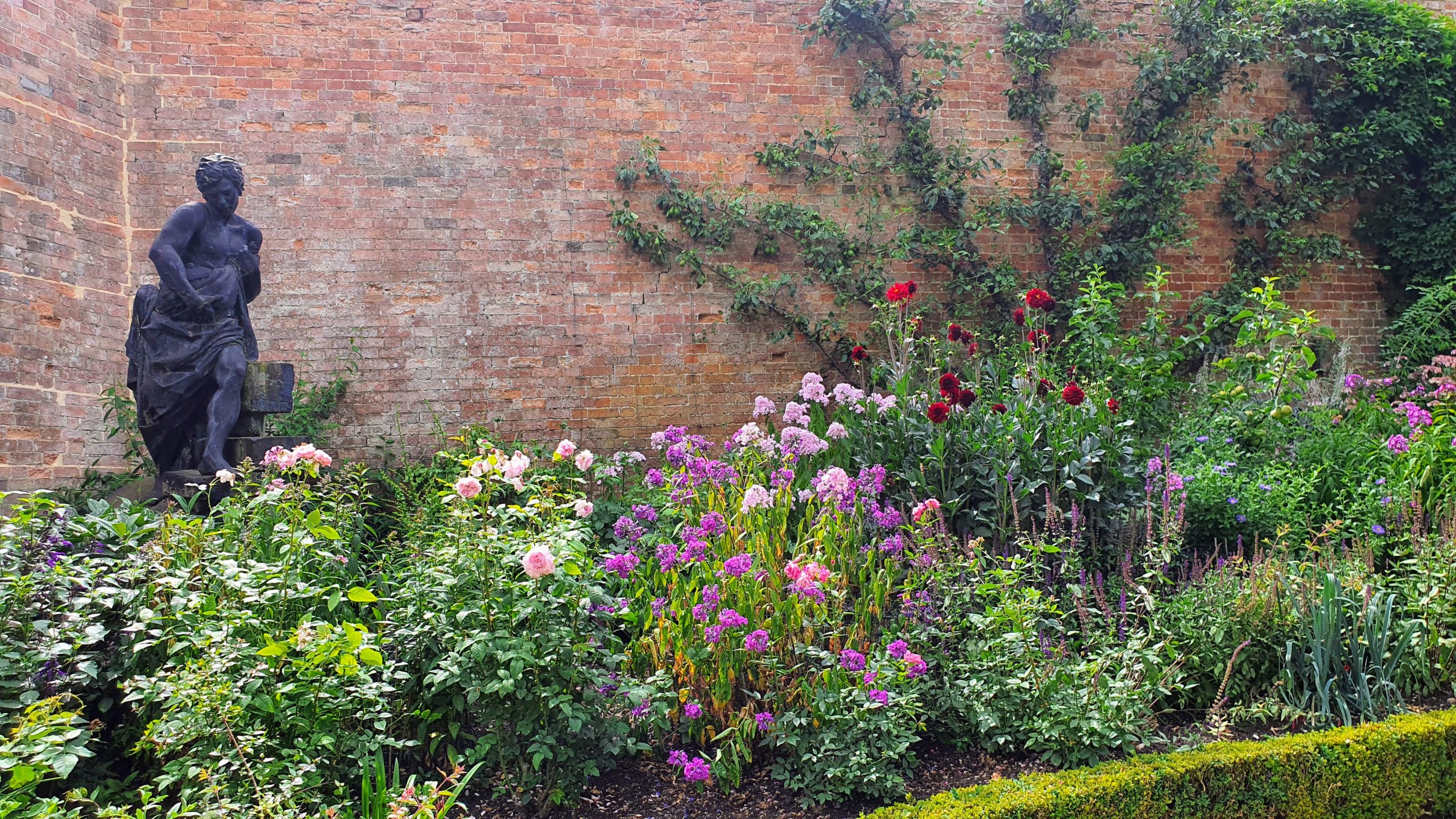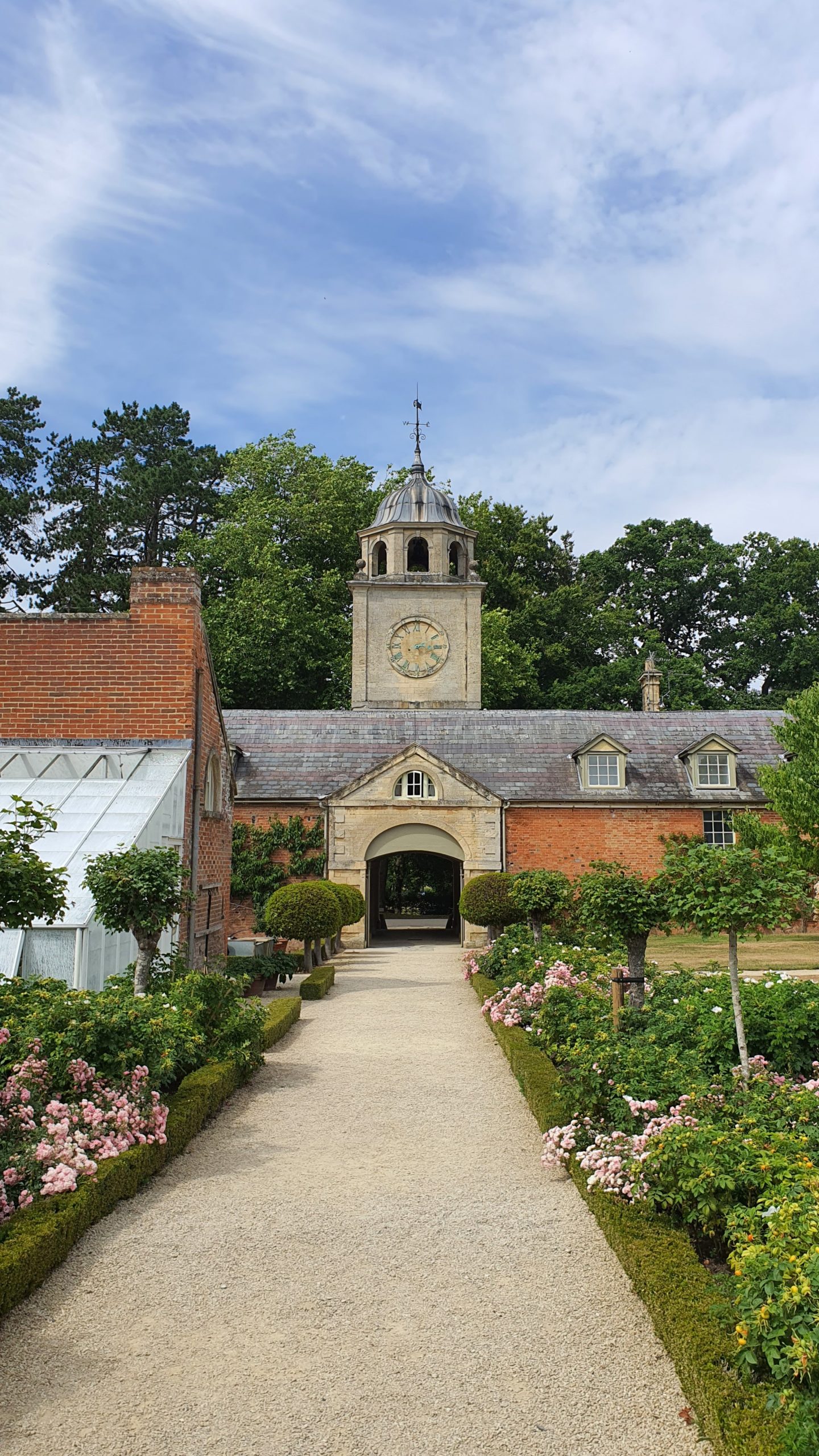 Beautifully maintained gardens with not a stray weed in sight, so they must have a battalion of gardeners on the payroll. It was good to see it in such good condition (especially, given the current dry weather conditions).
With our visit completed it was off in the direction of the Premier Inn in Marlborough taking in a quick pitstop at Three Trees Farm Shop with its FOUR CCS chargers (four!!!!) for a top-up of leccy, courtesy of Instavolt.
Checking-in at the Premier Inn just up the road was blindingly efficient, and we were soon settling into room 307 for our five-day stay. Thankfully, with temperatures outside hitting the 30s, our room was air-conditioned with easy-to-use controls – Bliss! 🆒🆒
All that was left to do was to re-read the joining instructions for tomorrow (pencil – check, eraser – check, folder – check) – and we're ready to re-enter the world of education!!! 😃. Now where's that cool drink and my apple for Teacher?! 😃
Every Day a School Day ehh! (Click!)
Monday
A roastingly hot day was forecast, but fortunately (at least for now) we were under cover for the initial welcome. Registration was simplicity itself, thanks to Marlborough being a well-oiled machine at this sort of stuff. They've been running these Summer Schools since the early 70s – and it showed! First impressions of the College? It was truly massive, sprawling in all directions with its own Chapel and a gigantic man-made mound where Merlin is supposed to be buried. Signage was minimalist, so it was a good job the Tutors were on hand to lead the way! 👍👍. Ann is studying Italian for Improvers and Painting Windows & Doors in Watercolour and I'm channelling my inner toff and covering Archery, Clay Pigeon Shooting and Rifles together with Piano for Beginners (not at the same time!) 😉
Archery and Clay Pigeon Shooting: Sid was our lead instructor with Ed as his able assistant. Sid was an ex-Met Copper and certainly knew his stuff about firearms! One of the group had read that in a previous life he had also been a Close Protection Officer too! 'Nuf said!!! 😮
Boy! It sure was hot, but the class was small, meaning that we had plenty of opportunities to get involved providing a welcome distraction to the blistering temperatures! Expert instruction from all parties meant we were soon hitting the archery targets rather than any passers-by!!!! – and that's always a good start! 😉. The archery brought back the time Ann and I spent as members of the local Archery Club in Kettering, but I'd say that the personal attention here was greater and the lessons better structured overall. I found it amazing how much I'd remembered from those local Club lessons, resulting in me only missing the target twice in 30+ shots. I was also told I had a good technique! 👍

The clay pigeon shooting was a first for me as I don't think I've handled anything more serious in my life than a spud-gun and a water-pistol as a sprog (plus a .22 and a .303 rifle as part of my stint in the Army Cadet Force and Air Training Corps (714 Squadron, since you asked) at school back in the early 70s). I learned a lot about the several types of guns and cartridges available for clay pigeon shooting as well as an appreciation of the evolution of the guns themselves. I also learned how easy it was to bruise your shoulder (despite the 'kick' from the guns being quite gentle). 😖

Rifles tomorrow!! 😃. 12.30 and time for our sit-on-a-bench-in-the-shade lunch! The College does provide an excellent in-house restaurant that we would sample later in the week.

Tinkling the Ivories: Concealed in the newer buildings of Planet Marlborough was my Piano class. We were another small group – just 6 of us – where Trish was our coach with Kerry as her assistant. I think we were all about the same level – complete novices – but some had studied music at school/college/uni. I was therefore probably the real rookie in the group! Hats off to Marlborough College though for its facilities, as after the initial group session with Trish we were all given our own room AND our own piano! Trish had a great teaching style – best described as musically gifted and (when coaching us) quietly assertive! Kerry was very hands-on and provided lots of practical advice during the numerous 1-to1 sessions.
The main group sessions included all the essentials: scales, playing specific notes, general musical notation, signatures and the piano's pedals (first error: the left one is NOT the clutch!). Butmostly it was about 'having a go' and it was great fun! It was still only a one-handed affair (the right hand) for me, but we were all going to learn Bass Clef tomorrow and maybe using BOTH HANDS with each playing something different at the same time! 😃. Slow progress for me, but despite my somewhat frantic fingerwork, at least there was no chance of further bruising my gun shoulder! 😮. Verdict? This afternoon had felt good!
---
Tuesday
Rifles: Air rifles to be exact! Again, plenty of time for practice. We were introduced to Zak (another of Sid's team) who looked about 12 but was a seasoned shooter (having been schooled by his farm-owning Mum & Dad, presumably in between bottle feeds). He took charge of the session and really knew his stuff. First, we shot at metal targets resembling ducks (with very dented heads), and then it was 'proper' targets (see below!!). We finished the session by picking off spent cartridges scattered around the range! The air rifles had telescopic sights and that made for some impressive results for all of us – especially me! 👍👍
We also did some more clay-pigeon shooting with Sid – this time we had a choice of guns! I went 'old school' and chose one with 'twin hammers'. This meant it was all manually primed – an intensive task including: inserting the cartridges… cocking the (two) hammers… aiming… firing… ejecting the two spent cartridges… and finally, nursing my shoulder..! 😖None of this new-fangled safety-catch mechanism either! Much to my surprise, I hit five out of the six clays. In the end, I was beaten by colleague Phil, who just happened to be a Farmer and who just happened to know quite a bit about shotguns (he owned four) – Consequently, he shot six out of six!!! 😕
Tomorrow it's more archery (with sights!) and more rifle shooting (proper rifles – probably a .22).

Tinkling the Ivories: More music theory today from Trish – the BASS Clef and its relation to the treble clef. Again, plenty of time for practice on a real piano. Today, we tried more attempts using the LEFT hand and then more practice with the right hand. Finally, combining the two. I really struggled with this (but I knew I would, but Trish was confident I'd be fine by Friday). I began to compose my 'Flying Pig' symphony as I was slightly frustrated that I couldn't crack the 'hands thing' 👍😃

Tomorrow, more left and right hand working in perfect harmony!🤔
---
Wednesday
Shooting: We started with Archery today – this time with sights! Bizarrely, in spite of the expert tuition (Cheers Ed!), it's fair to say we all did marginally worse than without sights! How strange! 😕. After eventually locating our arrows close to the A4, Ed also gave us a really interesting talk on the evolution of both the 'bow' and the 'arrow'. Fascinating stuff, where I hadn't realised there were arrows used in past wars that had a whistle built-in (designed to spook the enemy horses during a cavalry charge).
Then it was offsite to shoot with proper rifles – first a 306 calibre and then a .22 rifle. We all did much better! 👍

Tomorrow's activity? Even more rifle shooting.

Tinkling the Ivories: More practice for all of us, where I attempted to get my left hand to work independently of my right – an epic fail! 😮. In truth, I was about as effective as the rest of my classmates, so that made me feel better! Trish reminded us that we'd only been doing this for three half-days, and we shouldn't expect too much at this stage. 🤔
Tomorrow will bring even more practice!! But I'll remember today as it was the day that I ended my morning and afternoon sessions completely exhausted! 💤💤. Who knew that learning could be so draining? (Well, I did actually – and this had been a full-on reminder!!) 😉
At around 6.30pm, we headed back to the College to try out their evening meal service. Great value at just £28 for a full four-course meal and tea/coffee. I might need a new shoulder though as the bruise is coming out! 😟
---
Thursday
Shooting: Actually, no shooting today! Not a mistake, just part of the whole bigger picture 'gun' lesson plan. We visited a Gun School in Barbury – imaginatively entitled the Barbury Shooting School – where we met a lot of the staff. We enjoyed a detailed discussion about the different sorts of guns used, how the Club was formed, why it exists, and how it functions as a business.
We were also allowed into the on-site Gun Shop (cue: 'kiddy in a sweet shop' visual!) that contained a wide range of 'toys' from a gun suitable for beginners like me, to a rather larger 'beast' designed to cripple Land Rovers and similar moving vehicles. I'm not sure why anyone would need those, but obviously, there's a demand from someone, somewhere! Looking at the type of guns we used, I was astounded to hear that the (very) rich and famous can pay up to £100K for a custom-made shotgun!! I'm not sure it makes much difference to the poor live targets, especially when a typical £800 equivalent model would dispatch them just as quickly! 😲
We said goodbye to the Shooting School and headed for something much calmer! We dropped into a couple of Farms to understand more about how Grouse and Partridge 'Shoots' are organised. I also got up-close-and-personal to some organic wheat, some organic oats and a roebuck deer (well, within 200 metres)!

Tomorrow, it's the 'big competition' where we all fire everything – and where we're scored along the way for the big prize. This exercise includes conventional Bows, Compound Bows, Longbows, Bows suited when riding a horse, Rifles and two types of shotgun. Talk about the 'Big Bang' where Marlborough had them all (apart from the horse!) 😉

Tinkling the Ivories: More practice today mainly to try and continue to teach us all to once more get our left hand playing something different from the right. For me, shall we say it was still 'work in progress'. I tried my first duet with Ian, a fellow delegate – Elton John need not bother to call, but we got there, and the tune was recognisable. I really found this difficult… but on the plus side, so did everyone else!!!

Tomorrow is our final day, and it's more of the same! 😕
---
Friday
Shooting: The day of the Competition! 👍.
We kicked-off with target practice using a variety of bows, followed by 'Archery Golf' (where the objective was to get the arrow nearest the hole, some 80 metres away). Next, was an hour of Clay-pigeon shooting (with the added challenge of twin clays!) using 12-bore and 20-bore shotguns. My shoulder felt the pressure again (literally!)
Finally, target practice using cartridge-driven .22 air-rifles. All-in-all, this was a gruelling (but enjoyable) morning and when the winner was announced I came joint 3rd. No surprise to any of us that Farmer Phil won by quite a margin.

Tinkling the Ivories: The day of the public performance! (well, in front of the rest of the group anyway!) 😮. Ian (who had sat next to me throughout) and I turned out a repeat duetted performance of a mournful piece entitled "Mysterious Procession". Safe to say, we won't be releasing it (even) as a (very) limited edition single, but it wasn't bad! 😲. As the afternoon came to a close, we were given more music theory (notations of speed) and more practice followed.
The end result? After five half-days I was told I'd made great progress, but I am disappointed that I couldn't seem to separate my left and right hands, as they still insist on only playing together – not independently!!!

Meanwhile, How had Ann got on? We, she easily managed to take her watercolour painting skills up another level this week, learning more techniques whilst specialising in doors and windows. Mrs P also enjoyed her Italian Class that built on her use of Italian verbs, tenses and vocabulary. By comparison, she certainly found her sessions less physically demanding than mine.
I think the results below say it all! Eccellente! 👍👍
Worth going?
A resounding 'yes' from both of us on many levels. At its most obvious, it was good to be in 'learning mode' after usually being the other side of the desk. For me, mentally, it was a real stretch and I did find it all very tiring (Ann, less so!). The quality of teaching was excellent, and I especially liked the 'hands-on' approach. More broadly, meeting new faces and enjoying the good food made it even more pleasurable! OK, the legendary (free) 'Marlborough Doughnuts' were nowhere to be seen in my groups, but that's surely one reason (of many) to return at some point in the future.
A thoroughly enjoyable and satisfying week! Thanks to Marlborough College and all the Staff! 👏👏👏👏👏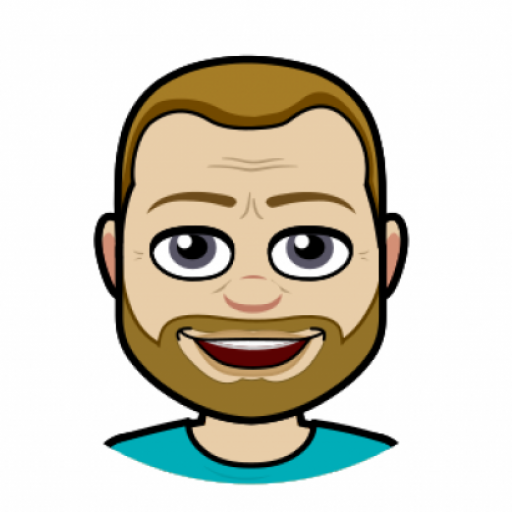 I got into blogging quite late in life, not publishing my first post until 2004 – well into my 40s!  My lifelong love of technology and communication (in all its forms), together with a fondness for the art of writing seemed to be the perfect combination to contribute a few words to the online community. But I'm no Samuel Pepys! If you're looking for deep and meaningful comments on a variety of subjects, then you've arrived at the wrong site! I only pen for pleasure! On average, my posts appear about twice per month, covering family & friends, cinema visits, eating out, holiday experiences and techy stuff. Oh, and as this is my hobby, there are no sponsored links nor adverts here – it's all done with love!
I hope you find it enjoyable, interesting and occasionally, even helpful!