Reading time:
10
minutes...
First, there were five of us (Philip, Angela, Antoinette, Carey and me) – the '5ive'… then we welcomed both Rick and June to the group, screwing the Maths and demanding a rebrand. After a bit of head-scratching, we became 'The Magnificent 7even'. Oh! Such originality! 😉.
For those new here, we're a group of like-minded ex-business-buddies now enjoying a deep personal friendship. It began in 1999 when we all met and collaborated on a massive project for the (then) 'World's Favourite Airline'.
Since '99, we've got together regularly for a meal (usually in London) at least twice a year, which morphed into our first weekend away over ten years ago in Stratford-upon-Avon. It worked really well with no casualties and no arguments! Surely a good sign! 😊.
Regular annual getaways followed until, like for many, Covid got in the way, and we lost our rhythm for a while! ☹️
---
The 5ive do Stratford-upon-Avon
(October 2012)

The 5ive do Bath
(October 2013)

The 5ive do Birmingham
(October 2014)

The 5ive do Liverpool
(September 2015)

The 5ive do Bristol
(I missed that one in 2016!)

The 7even and Turkish Delight
(November 2022)

The 7seven hit the Gym
(June 2023)
---
That all changed earlier this year when we met in London – The Gymnasium Restaurant, near Kings Cross/St Pancras – to get back into the groove. The result? A weekend in Cambridge planned for November! 👍😊.
Day 1 – Hello Cambridge!
Sadly, as we got closer to the date, Angela, Carey and Rick couldn't make it, leaving Antoinette, June, Philip and yours truly to take in the sights and sounds of this fine city. What we lacked in numbers, we hoped would be partly made up by us cramming in as much as we could during our stay. The most important thing, of course, was that 'the band' was (mostly) back together again, and we were feeling adventurous, despite the lack-lustre weather forecast 👍👍
So, here we are, all staying at the Premier Inn for the next few days. Philip and June arrived yesterday, followed by Antoinette and lastly, me. As a group, we attempted to 'go with the flow' and not over-organise ourselves, but we did have a list of Cambridge attractions to consider (in no particular order)…
Kettles Yard – modern art!
Mill Road – full of independent shops
Great St Mary's Church
Fitzwilliam Museum
Jesus College
Stem and Glory Restaurant
Varsity Hotel for a rooftop drink
Botanical Gardens
University Arms Hotel
Magdalene College and Pepys Library
The River Cam
And of course, it was Bonfire Night too, so maybe there was a chance of fireworks too! One location from our list that was already booked was the Stem and Glory restaurant – a Vegan eatery in the city – and this would be my very first experience of eating in a completely meat-free environment! 😮😮. More about that later, when I fully plan to immerse myself in the whole 'Vegan Thing' (well, at least for tonight!).
2.05pm: With Ann dropping me off, the next task was to track down my friends who were all ahead of me (some say: in every sense). After dropping my bags and making the call, we agreed to meet up at the Fitzwilliam Museum.
2.45pm: It only took me around 20/25 minutes to walk to the Museum. Light rain was in the air, but it was still quite mild for November. Perfect timing too, as I arrived – the others had only been there for around 10 minutes. 👍. After initially spending some time in the Museum's shop, exchanging greetings and catching-up, we discussed our plans for the weekend before chatting to one of the helpful Museum staff for an idea of what to look at in the Museum.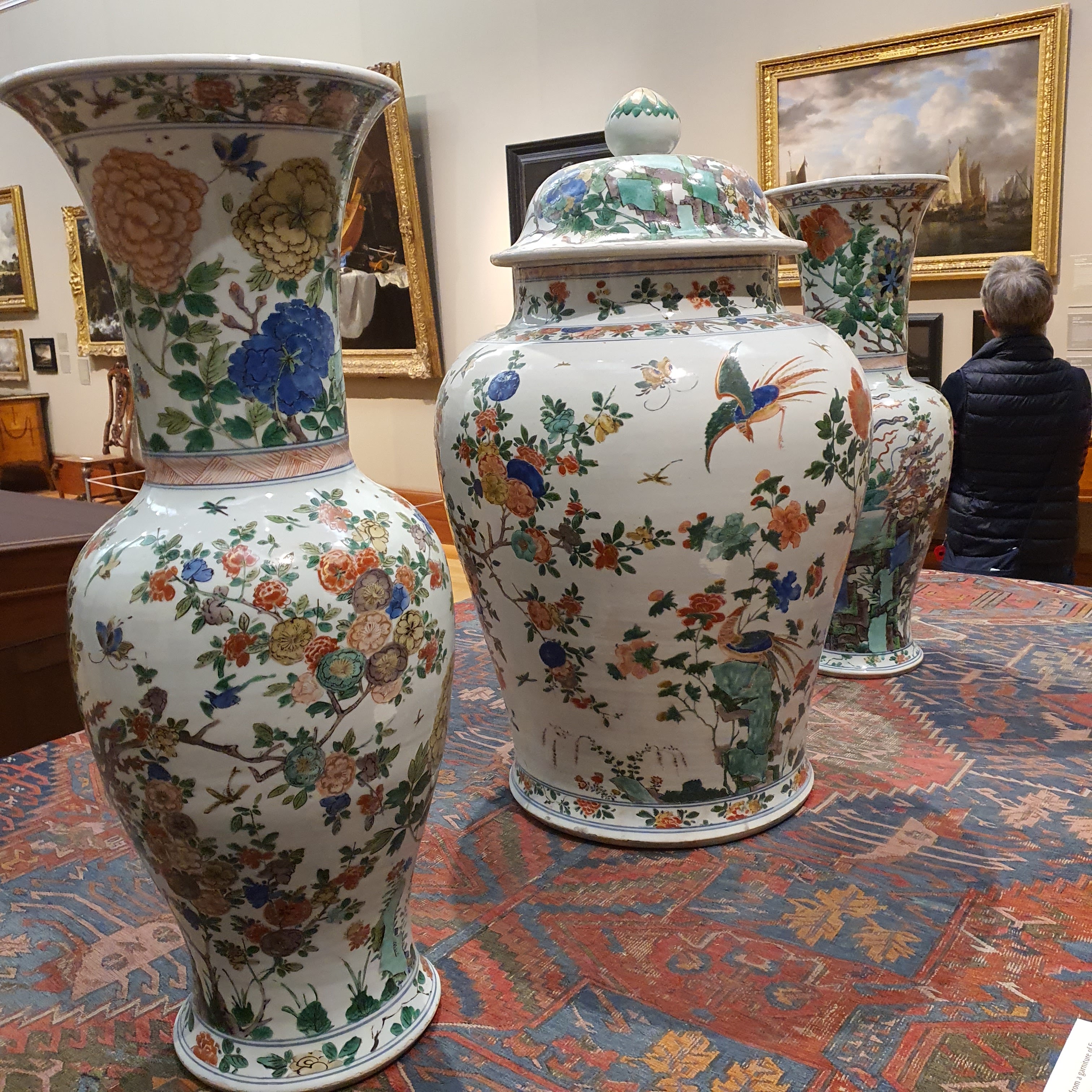 There's a lot here from 'pop-up' exhibitions to furniture, paintings, sculptures – you know, the usual Museum stuff sensibly spread across multiple floors. We started with their temporary exhibition 'The Family' celebrating – you guessed it -the family unit in all its shapes and sizes. I think we all thought it was a good job it was temporary! It didn't do anything for us at all, even though the paintings of family members were sometimes startling (and I now can't UNsee the one of the young guy in his underpants!!). There were a few memorable displays though (see below) – I guess it's all in the eye of the beholder!
We ended our visit looking around their 'Black Atlantic' exhibition. Its purpose? "…exploring some new stories from history – stories that help us to separate fact from fiction and history from myth". Some very powerful images and testimonials, that somehow felt quite depressing! 🤔
Impressions? I'm sure a lot of work has gone into selecting and displaying the exhibits, but I actually think I preferred the architecture of the actual Museum itself! OK, there were a couple of 'Wow!' exhibits (such as those two above), but otherwise, it all felt a bit ordinary.
All-in-all, we spent just over an hour there and as we left, it began to rain. Next stop? The nearby University Arms Hotel for a sit-down, a much longer chat and maybe a glass of fizz too!
Maybe???? 😁😁
4.35pm: Gosh! I hadn't sat here in the Library here since the 80s (when I was running management courses here as part of my day job for Sainsbury's). Although in recent months it had completed its mega-makeover, the Hotel felt as familiar as ever. It was popular too and we managed to get the last remaining table! 🤔
We enjoyed catching up on old times and reflecting on how we first met each other. The two bottles of fizz went down a treat, and we stayed until just before 7pm.
Steve, the Vegan! 🤔
7.15pm: For tonight only, I went fully Vegan at the Stem and Glory restaurant in Station Road. Being a confirmed Carnivore, this was a challenge in every sense! Imightbeen a partial Veggie for a while, but tonight meant going the 'whole hog hyacinth'. 😁
We arrived at the Restaurant pretty much bang on our booked time of 7.15, but it was an unassuming entrance, and we nearly missed it. Already about half full when we arrived, it got very busy, and it was clear this was a popular destination for eating. Our Server was very helpful and we were soon working our way through the varied (and in my case VERY unfamiliar) menu.
Being my first time, I wasn't really sure what was a good choice and what wasn't, but in the end, Philip and I settled for the Patatas Bravas with the Kimchi Pancakes (small plate) followed by the Royal Hyderabadi Dum Biryani (mains). Meanwhile, June and Antoinette tucked into their Traffic Light Curry. What a mouthful (and that was just ordering mine!) but what a meal! 😋😋😋😋
Packed with flavour from beginning to end! And nicely presented too!
None of us could really manage a Dessert but we all liked the look of one of the desserts – Black Forest Torte (containing avocado!). We shared one between four as a compromise, and it went down a treat! 😋😋
For my first time in a Vegan restaurant, it had been a fantastic experience! Thanks, Antoinette, for finding this one!👍😁
9.25pm: We called it a night, paid the bill (very reasonable at just over £30 per head – especially for Cambridge!) and took the short walk to the bus stop. Having waited for 40 minutes, it wasn't to be, despite the arrival time being clearly displayed on the shelter's LED panel. At arrival time, the bus time simply disappeared – and no bus either!! 😡😡. We headed back to the station and grabbed a cab, and we were soon back at the Premier Inn.
What a fantastic day, in every sense. More of the same tomorrow, I hope!
Tomorrow…
St Mary's Church
Varsity Hotel (for a rooftop drink)
Magdalene and Pepys Library
Evensong
…and possibly more! or less… or different!
Nighty Night! 💤😴💤😴💤
---
Day 2
Morning all! Good grief! A dry day ahead – that'll be welcome. 😁👍
We all met up at 9.30 for what would turn out be a really busy one (for all the right reasons!) 👍👍. Ready? Set? We were off!😁
9.36am: Walk along the River (Cam)
It was a chilly one, but a lot of people (some in shorts! Eeek!!!) were doing the same as us – just taking the air and soaking up the sights! One of those 'good to be alive' mornings! 👍👍
Along the way, we took in so many sights including (just past Jesus Green) Cambridge's famous Lido. It was enjoying a lot of mad fools enthusiastic swimmers taking advantage of the crisp outdoor temperature and the luxury of an early morning swim.
All that activity was giving me quite an appetite (I'd 'gone with the flow' and not had breakfast), so our next stop was perfectly timed!
10.46am: Fitzbillies
A Cambridge institution, Fitzbillies is famous for its Chelsea Buns and its many variations on a theme! It was established in 1920 and those well-known buns are created right here in the city. They have two outlets here – the other is in Bridge Street.
12.12pm: Cambridge Market
Cambridge's famous Market was buzzing! (as it is, every time I visit here. From street food to clothing to jewellery to cheese to, well, pretty much everything in between! It was great to see a Street Market in 2023 doing so well!
12.33pm: The Varsity Hotel and Spa
The rather posh 4 star Varsity Hotel was next on our list. We weren't particularly fussed about the Hotel nor the Spa, we were simply there to take advantage of their rooftop Bar and enjoy the views across Cambridge.
It wasn't to be, as the roof-space was temporarily closed, but we did manage the next best thing, albeit one floor lower. The Cocktails tasted just as good and we grabbed ourselves a comfy table in the corner, offering the promised views across the City, chatting away for almost two hours! 😁👍
1.52pm: The Pepy's Library/Magdalene College
The Pepy's Library is a well-respected building from an architectural perspective and an example of a private library. It dates back to 1792. It is open to the public for guided visits on Friday mornings so it was a pity that today was a Sunday! It was good to see something so old, looking in such good shape, but it will undergo major renovation from 2024.
We then looked a little further into Magdalene College itself… Some impressive sights awaited us here too!
Impressive stuff! 👍
2.10pm: Kettles Yard
These days, Kettle's Yard is primarily an Art Gallery plus a House (and the obligatory cafe and gift shop|). Purely because our desire to climb the steps at our NEXT venue (and where those opportunities were limited 'by the clock', we declined the House Tour here and instead just browsed their shop. One for next time maybe?? 🤔
2.25pm: Great St Mary's Church
We had originally intended doing this earlier in the day, but one of their Services over-ran and without any signage to explain what and why, we temporarily abandoned the mission. But here we were, albeit a little later (it didn't matter, but if you're following in our footsteps, check your timings for this experience as they're limited). After paying our fee (£6) Instructions for the climb were short but clear. 'Mind your head' (obviously), 'stay off your phones until you get to the top', and 'at the summit, enjoy the view, but wait to be called down'. Simples! Well, for most of our fellow travellers – but not all!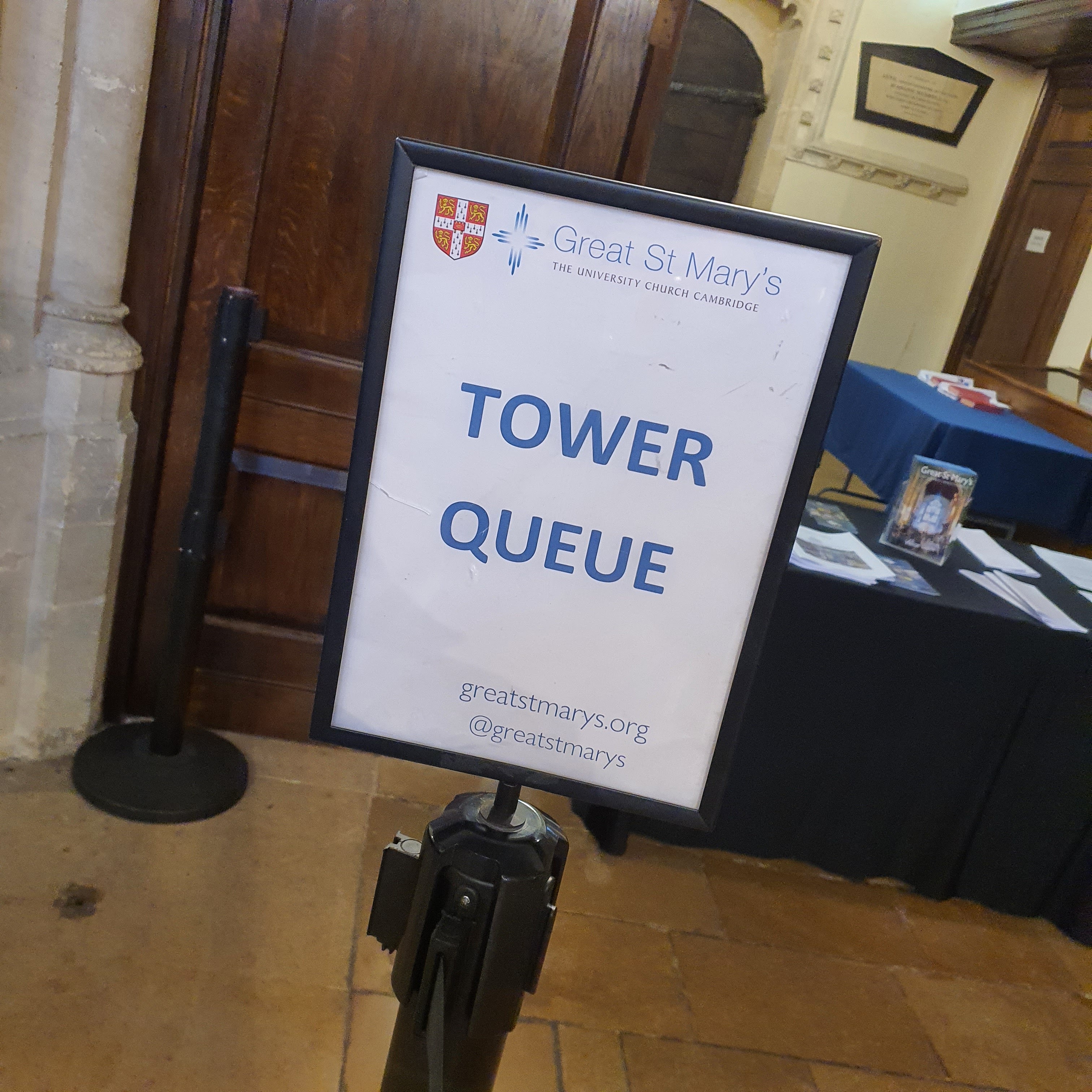 For me, this was the highlight of the day! An opportunity to climb the (123!) spiral steps of Great St Mary's and enjoy some (more) spectacular views across the City.
Wow! It was worth the climb (but the ascent did have me pausing for breath on the way. There was even the opportunity to look at the Bell Tower around halfway up. For Bell fans, four of them were installed as early as 1515 with the remainder, during the 17th century. So glad we did this as the views are unrivalled!
3.15pm: St Michael's Church/Michael House Café
After our climb, it was back down to earth (literally) and a quick cuppa and a nibble at St Michael's Church in their Café. Again, this was another establishment that was 'buzzing' with business. As I sat there, enjoying the conversation and surroundings (that date back to the 11th century) I had a feeling I'd been here before. I couldn't remember when though. Nothing in my Blog, since I began writing it in 2024, and so I put it down to one of those 'spooky' experiences! 😬
4.05pm: The Eagle Pub
This looked, felt and sounded like a good ol' fashioned English boozer. It was! The beer went down a treat, but the noise… not so much! 😱😱. The nearby table were clearly enjoying themselves, but in the end, we left for somewhere quieter. We took a slow leisurely stroll around the local shops before arriving at Jesus College for Evensong.
5.25pm: Evensong – Jesus College
We arrived just before 5.30 and that gave us plenty of time to look around the College before phones were switched off for Evensong.
What a lovely place, especially now that it was almost dark. The combination of the shadows and the lighting in general, gave Jesus College an 'other worldly' feel (or was that just the after-effects of my earlier beer?) 🤔🤔.
We took our seats for Evensong (my second – or first, I can't quite remember) together with a sizeable group of others as we nestled amongst the Choir. It was a full-on affair with hymns, chants, readings and a guest speaker – Professor Tina Beattie – who enlightened us (sorta!) on the subject of 'Adam's Curse? Androcentrism and Ecology'. I must admit, I got lost in the middle somewhere and never found my way out, but she was clearly very knowledgeable, and I'm sorry that I didn't get more from it. I enjoyed the singing though (although, my closest neighbours may NOT have enjoyed mine!) 🫢.
All-in-all a great experience, but I'd be the first to admit it was a serious affair and it was a good job the leaflet was very clear who said what and when, when we stood, when we sat and when we kneeled! As they say: "Intense!". Yes, a very moving experience, but I think we all deserved some light relief.
7.30pm: Aromi Pizza
Our final stop for the day – and that light relief mentioned earlier – was lovely little Sicilian Pizza restaurant in Benedict Street called Aromi.
The service was quick and friendly (just what we needed) but more importantly, the food was delicious – such a pleasant change from the big pizza chains. At the end of the meal, they even called us a taxi and we were soon back at the Premier Inn. It had been another GREAT day exploring Cambridge, where the weather turned out to be perfect all day.
9.05pm: Phew! Back in the room and reflecting on my step-count for the day – a bit of a record for me for a single day! – and the mileage I walked. A great day! We're all meeting up tomorrow morning at Breakfast to say goodbye and head off in different directions – until the next time!
10.15pm: Knackered! See you tomorrow! 💤🛌💤🛌
---
Day 3
Good morning! I slept VERY well (maybe it was simply pure exhaustion and all that fresh air?)
So, what of this latest get-together by The Magnificent 7even? Again, it goes without saying that we continued to enjoy each other's company (we always do!). Location-wise, I certainly feel that we got beneath the surface of Cambridge and I, for one, now know it even better now than I did before. The weather, especially for this time of year, served us well (mostly!) making our walks even more enjoyable. Looking back at our original list of intended visits, we didn't get around to see the Botanical Gardens, wander along Mill Road.
Any standout moments? Two for me – the views from the top of Great St Mary's Church and (for completely different reasons) last night's Evensong – a powerful experience (even if I wasn't always sure 'where it was going').
We've already given some thought about NEXT year's get-together, and it'll be good to see everyone again once we've set the date. Roll on 2024!
9.50am: Time to say our final goodbyes and head in the direction of our preferred transport. For me, it was easy! Ann picked me up in EVie whilst my three co-explorers headed for the railway station.
See you on the other side!
All our Cambridge photos
HERE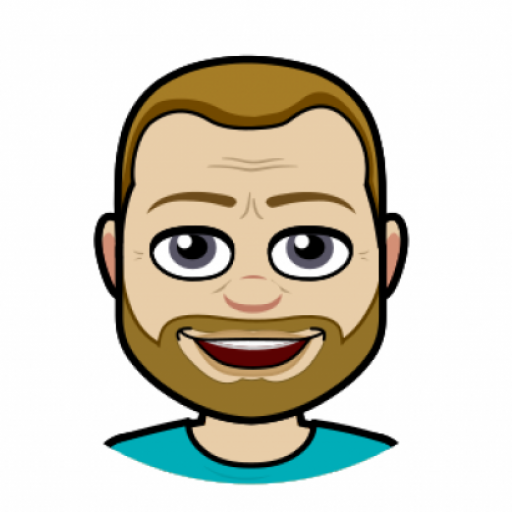 I got into blogging quite late in life, not publishing my first post until 2004 – well into my 40s!  My lifelong love of technology and communication (in all its forms), together with a fondness for the art of writing seemed to be the perfect combination to contribute a few words to the online community. But I'm no Samuel Pepys! If you're looking for deep and meaningful comments on a variety of subjects, then you've arrived at the wrong site! I only pen for pleasure! On average, my posts appear about twice per month, covering family & friends, cinema visits, eating out, holiday experiences and techy stuff. Oh, and as this is my hobby, there are no sponsored links nor adverts here – it's all done with love!
I hope you find it enjoyable, interesting and occasionally, even helpful!