Reading time:
9
minutes...
It's our 9th Anniversary (or 36th, if you're counting from the day we first met) and we always try and do something special every year to celebrate. This year is no different, but we've scaled things back a bit because of… 'you-know-what'! 🙄
10.50am We're heading for Norfolk, staying at The Brisley Bell in err, Brisley, in Dereham for a few days to celebrate and plan to explore the local area.
Sunday, the 13th
On our way there, we'd booked lunch at the well-known Chequers Inn in Thornham. We set off just before 11am in good time for our 1 o'clock table.
12.55am: Perfect timing! I wonder what the food will be like? We were soon shown to our table, but quite surprised to see that we were the only people in the restaurant. Sunday..? 1pm…? Who stole all the customers? Hopefully, this wasn't a bad sign!!! 🙄
As things turned out, it WAS a bad sign… 😩
Where to start? Missing cutlery… no condiments on the table… a menu where half of it was printed upside down requiring frequent rotations to peruse the menu. Add to that: zero atmosphere (not even any Christmas music!) and lighting that looked like the place was closed!!! Worse was to come, when our lunch arrived. Flavour-wise, the food was just OK (in my case) but Ann's was totally bland.
Our Server was polite and efficient and tried her best, given the challenges, but sometimes it's the 'little things' isn't it? When asked, no-one could find any sweetener for our coffee. After a bit of a moan, not surprisingly, they offered a complete refund on Ann's main-course and our coffees. It was all very disappointing and not somewhere we'll bother to re-visit! It was such a shame, I really don't think the Kitchen put in any effort at all today (and given the state of the restaurant business at the moment, you'd think they would have been trying a bit harder, especially given the prices they were charging!) 😕
1.50pm: In just under an hour, we were finished (a bad sign in itself) and having settled the very wallet-friendly bill (one of the few positives from our experience), we headed in the direction of Burnham Market. By now, the weather was truly horrid. It may have been 'just' raining' when we'd left home, now it was chucking it down with a gale-force wind.
2.35pm: We arrived in Burnham Market where the combination of the weather and COVID-19 made it look a bit like a ghost-town. It was the emptiest I think we've even seen it, but we did our bit and bought a few bits and pieces. If you're looking for a hat, we'd recommend Petney House – all the shapes, in all the colours, in all the sizes! I've never seen another hat shop anywhere in the WORLD with so much to choose from! Impressive! Bizarrely, no photography allowed in the shop though!
3.25pm: We reached our final stop for the day – The Brisley Bell. By now, the weather was even worse, and after a very efficient check-in process, and a thorough briefing from co-owner Amelia, we were soon unpacking.
4.15pm: Wow! This was a tastefully decorated room with everything we needed and more! Outside, there was even a FREE charging station for the car too! So, our 100-miles-of-travel today was charged overnight, ready for tomorrow, whilst we got on with more important things…
5.45pm: One of those 'more important things' was off to Brisley Bell's restaurant — I wonder how it'll compare to our earlier experience at The Chequers? 🤔
We needn't have worried! We were given a warm welcome by the waiting staff who were well-trained in every respect. The service was excellent and so was the food! We decided to have two Starters rather than a Starter and a Main. We both chose the Apple and Parsnip Soup (delicious!!!) to begin, and I followed it up with the above whilst Ann opted for the Beetroot and Goat's Cheese Salad. Everything was full of flavour – a fantastic experience from start to finish!! 👍 😁
7.30pm: Only one thing left to do today… watch the Strictly Semi-Finals (we're hoping Bill Bailey get through!). EDIT: He made it!! 👍👍
The weather promises to be a lot kinder tomorrow for our actual Anniversary, and as part of it, we're planning to drive to the lovely town of Holt for a look round — we haven't been there for quite a few years!
Our Anniversary, the 14th
7.00am: Yep! Even on our anniversary, we were up with the lark! We slept well, but a horrendous rain-storm in the early hours woke us earlier than we would have liked! We swapped cards and gifts and had tea in bed whilst getting depressed watching the news about Coronavirus and Brexit.
8.55am: A leisurely breakfast in the Pub set us up for the day (well, maybe not the day, but they were very generous portions!) 😏
10.55am: There aren't many times when we're away when we don't treat ourselves to a bit of 'retail therapy' — and today was no exception! We drove to nearby Holt for a look round the posh shops there. It looked like a day for browsing rather than buying! (but that's never stopped us before! 😉)
11.30am: Full of tiny independent shops and the mighty Bakers and Larner's Department Store, I'd defy anyone to pay a visit here and NOT open their purse and/or wallet! And today, there was certainly a lot of purses and wallets being given a workout. Apart from the mask-wearing, it was good to see that there was no indication here that COVID-19 was killing the retail scene!
12.10pm: All that shopping was thirsty work, so we dropped into nearby Wells Deli for some refreshments. This was another establishment where there was no sign of a business in decline – it was pretty-much full to capacity! 👍
Whilst Ann settled for a simple Espresso, I awarded myself a slice of cake and strawberry milkshake (part of my five-fruits-a-day)! Both were delicious, but the milkshake, was a work of art! 🎨🎨
1.05pm: That was enough retail for the day, and our next stop was far more cultural — National Trust's Sheringham Park. The weather by now had reached its promise of the near-tropical 10℃ (!!!) and although we couldn't get access to the House, it was near-perfect walking weather (apart from the mud!). I don't recall visiting here before, but Ann was sure we'd been here with Lee and Bertie 'quite a few years ago'. Later, back at the hotel, a quick check of my Blog revealed that Ann was correct, and we'd been here with Lee and Bertie back in March 2009. Apparently, I'd taken my boomerang! (as you do!) 😉
After our visit to Sheringham Park, it would have been rude not to drop into nearby Sheringham itself. All that walking had given us an appetite and a bit of a thirst. We were on a mission to walk along the seafront and then grab a hot coffee (or two!)
2.15pm: Our walk turned out to be pretty straightforward – parking was easy, and cheap – although it certainly felt colder than the promised double-digit temperature. There weren't many people around, and those we did see where doing what we were doing – and taking in the sea air 'at some pace'. We saw one couple in shorts enjoying fish and chips sitting on the sea-wall — we assume they were locals! Brrrr! ❄
2.45pm: Grabbing a coffee should have been the easy part, but believe it or not, in spite of the town being full of people, we couldn't find anywhere open selling hot drinks! 😭 We headed back to the car and back to base.
Phew! What a day! We'd walked a few miles, spent very little money and re-discovered parts of Norfolk we hadn't seen for quite a few years!
6.30pm: Our Anniversary Meal in the Pub…
It was a varied menu and it took us a while to decide. Whilst we decided, a couple of G & Ts 'came along' to help our decision-making process! Ann chose Adnam's Pink Gin with Elderflower Tonic whilst I sampled a double Strawberry & Black Pepper Gin with Classic Tonic. Strangely, it didn't speed things up, but it was fun trying! 😊
We eventually made up our minds! The food was absolutely delicious! And if you're wondering what 'Norfolk Nog' ice-cream is, it's a blend of single malt whisky and single cream. A glass of Viognier (a Chilean White) for Ann and a pint of Ghost Ship for me (that Ann thought was called Goat S***!) pretty-much finished us off!
8.15pm: Luckily our room was only about 20 metres away (but we did have to negotiate two latched gates in the dark!).
It's been a great Anniversary! Seen a lot, walked a bit and drunk too much! 🍻🍻 Happy days!
8.30pm: Our brains could only cope with something simple on TV: a re-run on BBC of an old Vicar of Dibley episode hit the mark nicely! 👍
Tomorrow is our last full day here, and we're continuing to explore the local area. We've got East Dereham and Swaffham in mind.
Tuesday, the 15th
4.15am: With the (very) early morning light streaming through the skylight, it seemed strangely bright for 4.15am in the morning! I could have easily turned-over and gone back to sleep… but I didn't… something didn't feel right! Five minutes later (after dropping a line to Santa for a new watch battery) normality returned! 👍
7.20am: Up and about! With Ann on tea duty, we turned on the TV to see the confirmation that most of London was switching to Tier 3 soon! 😕 That's put paid to us visiting my brother and his family to drop off the presents this Saturday!! 😕
9.45am: After another excellent breakfast, we made our plans for today. The weather promises another dry day and temperatures (just) into double-figures…
8.55am: We were first down to breakfast this morning and so we had the pick of our table! We chose ours by the window.
Service was, as usual first-class! Fresh fruit, full English, toast, preserves, tea and coffee all found their way to our table, and as a result, we were raring to go!
10.55am: We decided NOT to visit Swaffham, as per our original plan, instead we took the short drive to Dereham, and we soon parked amongst the cabbies enjoying a free two-hour parking space. Dereham was another town, like Holt yesterday, that seemed to be enjoying plenty of footfall. We had a good wander around soaking up the great weather (that certainly felt warmer than yesterday!)
11.55am: Our next stop was Sculthorpe Moor Nature Reserve just outside Fakenham. It wasn't much to look at from the outside but once we were inside, what we saw and heard was beautiful. Conceived in 1969 as a sanctuary for raptors, in the years that followed, it has evolved into a sanctuary for owls and a wide range of other wildlife.
Clearly though, the majority of the inhabitants, had missed the memo about our visit and had taken the day off, leaving the trees and foliage to take centre stage…
…although we did spy a few birds!
Helpfully, there was raised wooden walkways throughout, as well as a range of 'Hides' to observe the 'locals' more closely. It was an absolutely stunning experience (even if we didn't manage to see as many of the residents as we'd hoped) and well worth a visit (and a donation) if you're in the area.
1.15pm: Our final stop for the day was into Fakenham town itself. Our first challenge was to find somewhere to park as there weren't (m)any signs sporting the familiar 'P' symbol. We followed a few locals and ended up parking in the local Tesco's car-park. It worked out well and resulted in just a short walk into the town centre. First impressions were that it wasn't quite as 'buzzy' as Dereham and there were certainly a lot more empty shops. And fewer people too, going about their daily business. 👍
1.40pm: We stopped for a quick bite at the Flour and Bean before taking a longer walk around the immediate area. As we took in more of the town, we spied even more closed units. Apart from the gorgeous blue sky, there didn't seem to be much else here to enjoy, so we headed back to the Brisley Bell.
2.00pm: We arrived back at the Pub, to find the car-park not only filled with cars… but with err… sheep! (we weren't expecting that!). In a momentary lapse of concentration, I nearly added 'lamb' to the Pub's menu for tonight and I'm pretty sure that wouldn't have been the best way to end our stay here. Initially, I couldn't understand why Dolly just walked out in front of the car. Then, of course, it became obvious: being an electric car, the sheep didn't hear us approaching!
6.30pm: Our final meal in the Pub's restaurant tonight — and they didn't disappoint! A slight change of location though – they put us in the larger eating area tonight known as The Garden Room (very nice!).
We've eaten very well (for 'very well' read: 'a lot') since we arrived a few days ago, and so we cut things back a bit tonight! Just Apple & Parsnip Soup for us both followed by Starter-sized Venison Meatballs for me, and Mushroom and Goat's Cheese Vol-au-Vents for Ann.
8.00pm: Just one more job left — get packed!
It's been a great anniversary break and we'll be sorry to leave after breakfast tomorrow.
For me, the weather could have been a bit warmer, but I'm a lily-livered southern softie, and I do like my creature-comforts! Having said that, when the Sun did come out, it made for a beautiful day – especially given that it was the middle of December! The Pub was nothing short of excellent in every respect, and we can't recommend them highly enough. The added bonus of a free EV charger was the icing on the cake! The town of Holt was its normal vibrant self, making the other towns we visited look (and feel) a bit lack-lustre by comparison. All-in-all, I'd say I don't think we could live in Norfolk — it's just too rural for us — but it's been a super destination for a short break! 👌👌
All the photos
(and none of my chat)
are
HERE
Previous Anniversaries
2019 – Trish and John's
2018 – Durham and finishing at The George Hotel of Stamford
2017 – Spain
2016 – Amsterdam
2015 – The Crown, Stamford
2014 – Malta
2013 – The George in Stamford
2012 – Thailand
2011 – Married (Australia)
2010 – Engaged!
2009 – The Wheatsheaf in Titchmarsh
2008 – Manchester
2007 – Home
2006 – Home
2005 – Indian Takeaway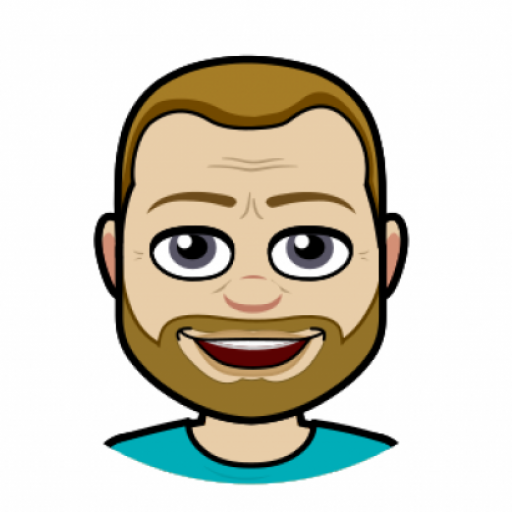 I got into blogging quite late in life, not publishing my first post until 2004 – well into my 40s!  My lifelong love of technology and communication (in all its forms), together with a fondness for the art of writing seemed to be the perfect combination to contribute a few words to the online community. But I'm no Samuel Pepys! If you're looking for deep and meaningful comments on a variety of subjects, then you've arrived at the wrong site! I only pen for pleasure! On average, my posts appear about twice per month, covering family & friends, cinema visits, eating out, holiday experiences and techy stuff. Oh, and as this is my hobby, there are no sponsored links nor adverts here – it's all done with love!
I hope you find it enjoyable, interesting and occasionally, even helpful!