Reading time:
6
minutes...
Whoosh! That came around quickly! It's 2021 and our 10th Anniversary (also our 37th since our first date). 😀
In keeping with previous years, as part of our celebration, we spent a few days away – this year, it was at Chatham Dockyard and the Ship and Trades Hotel. This was preceded by a slap-up lunch at The George in Stamford on the actual day of our Anniversary.
We also caught up with my brother and family for the annual Christmas pressy-swap!
Tuesday, the 14th

(Our Anniversary)
11.05am Our first stop today was a trip to Heckington to pay our respects at Denis and Mae's graves – a bittersweet experience.
Having laid some flowers at the graves, we headed south and to The George Hotel to celebrate our Anniversary.
12.05pm: We were just a few minutes late for our Noon booking mainly due to the amount of traffic on the roads. The George was doing good business for a Tuesday, and we were soon shown to our table.
2.05pm: Although there was no sign of any of the familiar faces we'd got used to from our many previous visits here, we had a great celebratory meal even though the service wasn't quite as sharp as we remember it. 😯
In a first for me, I didn't have room for Dessert or Coffee and so we paid the bill and headed home. All things considered, we had a great time – you can't really go wrong here where the whole place had a wonderful Christmassy feel to it.
2.45pm: We had a good journey home and after a quick cuppa, we spent some a long time opening the many Anniversary gifts and cards that were given to us at our 10th Anniversary Party last Saturday. Our friends have been so generous and there were some really innovative gifts. I don't think we'll need any Champagne for a while either! Happy days! 😀
6.15pm: And to finish off the day, we met up with Jo for an evening walk! It was surprisingly mild outside – some 11℃. Phew! Almost a scorcher for this time of year!! 🥵
Wednesday, the 15th
7.00am: Up with the lark (which is very unusual for me these days!)
9.26am: Mr Google said it was between two, and two-and-a-half hour journey to my Brother's, and who were we to argue?
11.45am: The journey meant a trip south and across the Dartford Bridge (which we haven't done since July). In the past, the whole area approaching the crossing had always been VERY congested, but today was jam-free and we arrived on time without any hint of a hold-up.
1.03pm: After a quick chat on the doorstep (shorter than we would have liked because the whole family was unwell) we headed for our final destination (almost!) dropping into McDonald's at Medway City Estate – not just for a quick bite, but also to take advantage of the Instavolt fast-chargers there to give EVie a boost to 80%.
It seems we arrived just as their drive-through was 'enjoying' its lunchtime trade – and the whole place was packed. Even both electric chargers were in use! We decided to position ourselves inside McD's (yes, a tough life ehh?) so we just see the blue light on the top of the charger from our table – and a change in colour (to green) would let us know when it was free.
Just 15 minutes later, the grey iPace finished its charge and I quickly walked back to the car and after some nifty reversing, I manoeuvred our EV into position. Success!
2.01pm: Mission accomplished! And so, after a basic McD's lunch and EVie now at 80%, we were all set, and headed for our Hotel (that was only a five-minute drive away).
The last time we were in this area was when we visited the Historic Dockyard back in July, 2012 with Lee. The Dockyard is currently closed for the Winter, so we didn't have an opportunity to see if it had changed very much.
We'd booked the Ship and Trades Hotel in Chatham owned by the Shepherd Neame Brewery group. First impressions were favourable, and we were soon checked-in and heading for Room 14 – our home for the next two nights.
Our room was very well appointed, very clean with modern decor and also spacious…
…and had a great view across the water.
It looked like we bagged ourselves a really nice room – plenty of all the right things we needed for our short stay! 👍👍
2.44pm: We were soon unpacked and ready to take our first wander around the immediate area. Neither of us knew the area particularly well, so we weren't sure what to expect.
There has clearly been some significant re-development in the immediate area here in recent years, and it felt a bit like a smaller version of Docklands in London. However, it was eerily quiet, giving the area a slightly 'forgotten' feel – even though there were plenty of cars in the car-park. We didn't see any tumbleweed, but it really felt like there should have been!
We wandered around the shops – The Dockside Outlet Shopping Centre – but unfortunately, they all looked and felt a bit half-hearted too! Strangely though, the car-park was packed!
Yes, it all felt a bit sad and a bit unloved. Hopefully, it's down the time of year/day of the week/Covid! On a positive note, we did spend some money – a leather belt and some thank-you cards.
4.19pm: There WERE plenty of Eateries, but most were completely empty or closed (it was only 4ish, so maybe not too surprising), and so we decided to 'eat-in'. We dropped into the Co-Op (next door to the hotel) and picked up some sandwiches, some jam & cream doughnuts plus a bottle of wine…
5.06pm: …just in time to watch Boris's hurriedly announced Press Conference with more words of doom and gloom about Covid and the latest threat, the Omicron Variant Oh joy!
I suppose it had been a good day, but not having the opportunity to spend more time with Neil and his family, the disappointing retail scene at Chatham, plus the depressing news about Covid made it all feel a bit flat. ☹️
Hopefully, a better day tomorrow, where, depending on the weather, we're heading for Rochester Castle and maybe catch the latest Spider-man film that's showing at the Odeon within walking distance of our Hotel.
Thursday, the 16th
6.45am: We both woke quite early. 'The headline in the Telegraph suggesting: 'Scale back Christmas plans' made us thankful we'd had our Anniversary party LAST week! 😯
It's our final full day here and weather permitting, we aim to make the most of it.
9.33am: But before all that potential activity, first stop was breakfast at the Hotel…
10.05am: With breakfast setting us up for the day, we headed for the nearest bus-stop that would take us to Rochester – a two-minute walk from the Hotel.
Rochester
10.39am: Here we are in Rochester after some excellent bus connections (No2 and then change to the No171 from the Bus Station). Total cost of the fare: £10.50.
Dating back to 1087 and built to defend the River Medway and the London-Dover road, it has a beautiful exterior complemented by a solid interior, albeit without a roof. It's known to be one of the best-preserved Castles in England.
Plenty of steps here that lead all the way to the top. Watch your step as it's a bit dark in places! Next stop? The Cathedral opposite…
Rochester Cathedral
A place of worship since 604AD, it has a beautiful interior with a massive organ on display (ooo err missus!). It's very photogenic both inside and out.
It was still pretty mild outside so we took a walk along the shop-fronts near the Cathedral.
11.35pm: It was good to see so many independent shops in this particular part of the town – and even more good news that it had a fair few people browsing inside and out!
Architecturally too, there was plenty to see around the town and we finished our short visit by visiting The Guildhall Museum – complete with a Victorian Postbox outside (that was still in use!)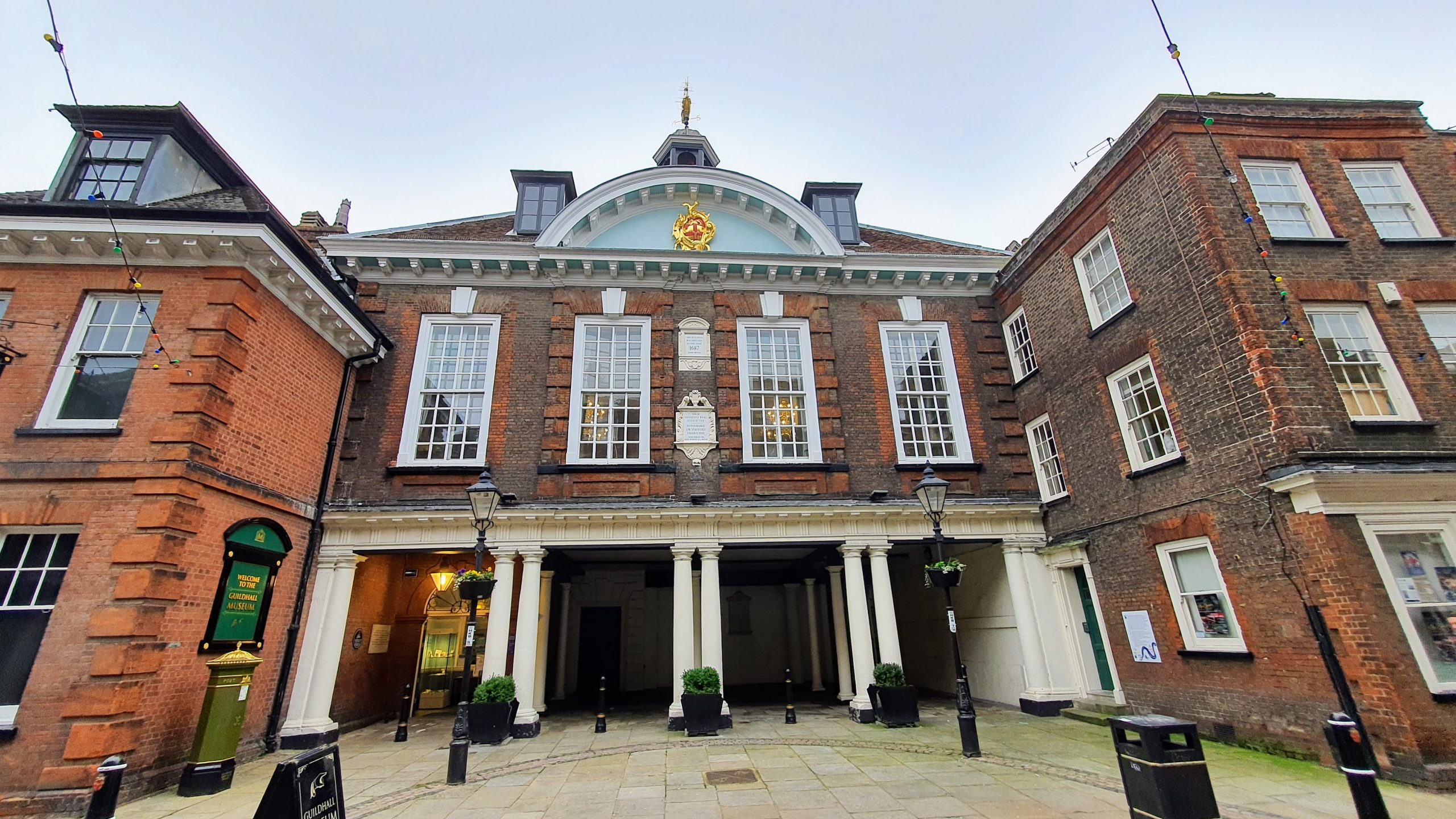 12.15pm: We loved Rochester! The shops had a quaint feel about them and it was good to see quite a few people supporting the local businesses.
12.55pm: We took the short walk to the Station and picked up a bus outside after just a short wait. We changed at the Bus Station and were soon back in our Hotel room for a short 'feet-up',
2.25pm: It was time for another sit down – at a movie! Released yesterday in the UK, we took advantage of the Odeon that was literally on our doorstep. We booked a couple of tickets for the 2.30pm showing of Spider-man: No Way Home. Any good? Read my Post HERE.
5.25pm: By the time we left the cinema, it was already dark and had turned a lot colder. Luckily, the short walk to the Co-Op for tonight's munchies meant that we were soon back in our room and enjoying our final meal (for now) here in Chatham.
It's been a great anniversary break (as they always are! ). We've enjoyed weather that was warmer than it should be at this time of year, and it's stayed dry too – so that was a bonus. We also got a few walks in too! Getting to know the local area has been fun – and using the local bus routes has been easy-peasy.
We say goodbye to the Ship & Trades Hotel tomorrow after breakfast.
All the photos
(and none of my chat)
are
HERE
Previous Anniversaries
2020 – The Brisley Bell in Dereham
2019 – Trish and John's
2018 – Durham and finishing at The George Hotel of Stamford
2017 – Spain
2016 – Amsterdam
2015 – The Crown, Stamford
2014 – Malta
2013 – The George in Stamford
2012 – Thailand
2011 – Married (Australia)
2010 – Engaged!
2009 – The Wheatsheaf in Titchmarsh
2008 – Manchester
2007 – Home
2006 – Home
2005 – Indian Takeaway
2004 – Chinese Meal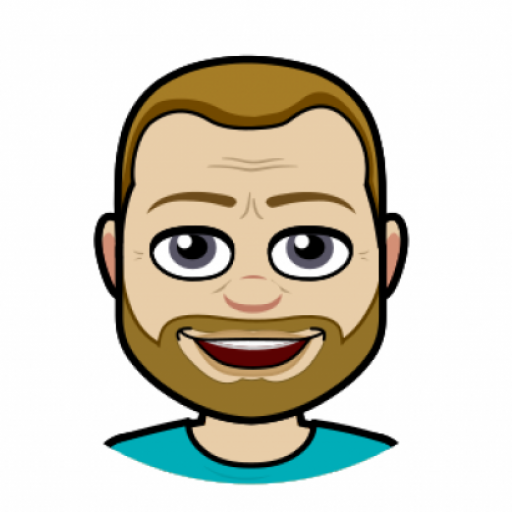 I got into blogging quite late in life, not publishing my first post until 2004 – well into my 40s!  My lifelong love of technology and communication (in all its forms), together with a fondness for the art of writing seemed to be the perfect combination to contribute a few words to the online community. But I'm no Samuel Pepys! If you're looking for deep and meaningful comments on a variety of subjects, then you've arrived at the wrong site! I only pen for pleasure! On average, my posts appear about twice per month, covering family & friends, cinema visits, eating out, holiday experiences and techy stuff. Oh, and as this is my hobby, there are no sponsored links nor adverts here – it's all done with love!
I hope you find it enjoyable, interesting and occasionally, even helpful!