Reading time:
4
minutes...
Non-Scorchio!
Today is our 6th Wedding Anniversary – and 33 years to the day since we first met! We always do something special on this day, and being in Spain was no exception.

We said goodbye to Seville and headed for Córdoba by train. We'll finish our day by heading to Málaga and our final hotel – the imaginatively titled: Barceló Málaga.

So, to make today special, we spent the day in Córdoba – there is quite a bit to see here and we also wanted to also find somewhere for our Anniversary lunch.
We caught the 9.20 out of Seville and arrived in Córdoba just 45 minutes later. We crossed the road to the Bus Station to deposit the cases and after fighting with a renegade Left-Luggage locker (it was impossible to lock after paying the fee) we did eventually manage to find one that worked, and promptly deposited our belongings there for the day (4€ – very reasonable! but we had to pay twice… not so reasonable..!).


Then it was off for the walk into the town. What caught us out though was how cold it was. The town might have been promising a higher temperature later in the day, but in addition to coats and scarves, this was definitely gloves weather! (the gloves were back in our cases in the Left-Luggage locker!) – the result? freezing fingers!


Ignoring the distraction of the cold weather, the views as we got closer to the old town were pretty impressive!
Our first official stop was the Baños del Alcázar Califal… (The Alcazar's Baths)

Constructed in the 10th century…


…these had been re-discovered in the early 60s…


…and subsequently tastefully restored…


A good start to our day of exploring the Town!
Next stop was Alcázar de los Reyes Cristianos (Castle of the Christian Monarchs). This was a pretty large castle that had served served as one of the primary residences of Isabella I of Castile and Ferdinand II of Aragon as well as a prison under the watchful eye of the Spanish Inquisition!


There was plenty to see here – impressive construction, beautiful gardens, plenty of orange and lemon trees, but the stand-out feature for us was…


…the mosaics…


…probably the largest (size-wise) we've ever seen! These were floor-to-ceiling!
After a quick pitstop for a cheese and ham-laden croissant, it was a quick whizz round the Bishop's Palace. With the first floor closed for improvements, there wasn't much to see here, but it only cost a measly 1€ to get in and it was worth that just to see the blingy alter!

Then, it was onto the highlight of the day for us – La Mezquita (The Mosque-Cathedral of Córdoba). The clue is in the name (but more of that later). Its first claim-to-fame is that it's the 3rd largest Mosque in the world – and it felt it! This place was beyond massive.

It was pretty busy when we got inside and it simply swallowed up us visitors…

Back to its name: What made it unique is that it's a Mosque with a Cathedral inside it! Yes, that's right…


In an unimaginable insensitive move, during the 16th century, Emperor Carlos V removed 60 of the Mosque's columns and replaced them with a Cathedral based in the centre. He obviously didn't get the memo about his mandatory attendance at the cultural diversity workshop! Ironically, when it was all completed, he felt ashamed at what he'd done!

…as a result, you have this curious construction where Muslim and Christian places of worship are literally, next-door neighbours! How very weird!


We knew it was going to be hard to top that in terms of spectacle, so we turned our attention to finding somewhere for our Anniversary Lunch. After walking from the old town towards the new (and not really seeing anywhere that looked special enough) we quickly turned to Trip Advisor for some help!


Plenty of suggestions there, but Horno San Luis, with 80% of its 300+ plus visitors giving it 4 or 5 stars, we decided to give it a go!


It wasn't particularly busy when we got there around 1.15, but we've learned that here in Spain, everyone eats late. And, true-to-form, by the time we left a couple of hours later, it was packed!


The food was delicious! Croquettes, then Baked Cheese to start…


…followed by Steak for me and Gnocchi for Ann – all washed-down with (just a few) Beers and Red Wine. There was even an opportunity to put my mobile on charge too!


Our final stop of the day was the famous Roman Bridge. Originally built in the 1st Century BC by guess who? yep, the Romans, and given a Moorish makeover in the 8th. It was extensively restored in 2006 and now looks a very solid construction and it's possible to walk over it.


Just down from the bridge was a reconstructed waterwheel (the Molino de la Albolafia), where a herd of cats had taken up residence nearby!

It was now around 2.45 and our Train was leaving at 4.30, so we took a slow walk back to the Station. Somewhere along the way, we took an alternative route that pushed us further way from our destination. On the plus-side, we managed to rack-up over six miles of walking today, but on the downside, our feet were reminding us we had! We finally made it to the Station and once on-board, we relaxed in the very roomy seats on the train – in fact, comfort-wise, it was like travelling first-class back in the UK


By 5.30, we were at Málaga Station – an impressive building, and very large.


..and heading for our second hotel – the Barceló Málaga.


The first thing we noticed was that just left of Reception was a sort of spiral-shaped chute*. It looked like something to get luggage down from the higher floors. We couldn't have been more wrong, as a few seconds later down came some guests (or am I just over-tired? Nope, definitely guests!)…and then some more… and then some more! We were too tired at this point to investigate it, but that's a first… in any hotel…and we've stayed in quite a few! After a very lengthy check-in procedure (I'm not sure why) we eventually made it to Room 315 using the traditional lift – our room is a very ultra-modern space – yes, in case you're wondering, that IS a silhouette of a telescope above the bed (obviously!)


*It turns out, the structure is called the "EDHA (Sliding Structure for Daring Humans)" (yep, really!) and is the quickest way to get from the first floor to the Reception area. Yes, it's official, I'm getting old – "I don't believe it!"
With today's adventure over, we unpacked and made our plans for tomorrow. Tomorrow is going to be a 'biggy' photos-wise – We're off to Granada by local bus specifically to visit The Alhambra.
Nighty-night!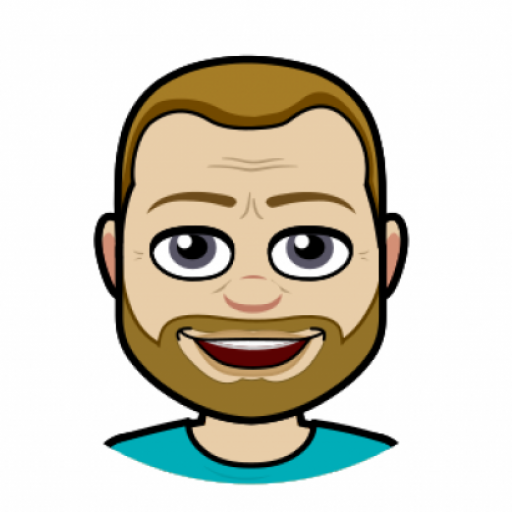 I got into blogging quite late in life, not publishing my first post until 2004 – well into my 40s!  My lifelong love of technology and communication (in all its forms), together with a fondness for the art of writing seemed to be the perfect combination to contribute a few words to the online community. But I'm no Samuel Pepys! If you're looking for deep and meaningful comments on a variety of subjects, then you've arrived at the wrong site! I only pen for pleasure! On average, my posts appear about twice per month, covering family & friends, cinema visits, eating out, holiday experiences and techy stuff. Oh, and as this is my hobby, there are no sponsored links nor adverts here – it's all done with love!
I hope you find it enjoyable, interesting and occasionally, even helpful!