Reading time:
3
minutes...

Ouch! It's not a great day weather-wise, but I'm sure we'll make the most of it! Brollies are packed!! Oh, and gloves – after yesterday's temperatures!
Today, we're off to Granada by local bus (90 minutes) to The Alhambra – it's the most visited tourist attraction in Spain, so we just had to do it!
Prior to boarding, we took the short walk from the hotel and enjoyed breakfast at a local Cafeteria called Orient Express located in the nearby local shopping mall – Vialia Centro Comercial. Then it was simply a two-minute walk to the Bus Station. The Bus was on time and pretty popular. After finding our seats, the only disappointment was: no wi-fi (paid or free), no charging points and no loo! This was all a bit of a surprise, and we're hoping that the return journey's Bus puts this right!
Our driver (and our bladders) were very pleased that the Bus arrived in Granada's Bus Station bang on time, and after some essential maintenance, we were soon looking for a taxi. There were plenty to choose from, and we were quickly on-board. As we took-off at Warp 7, the first job was trying to locate the seat-belts (bit of a thing out here – they've got them, but they're so used to putting the back seat down for passengers with tons to transport that when they raise the seat, the belts are buried behind!). We abandoned the seat-belt hunt and enjoyed the journey. Watching our driver at work has convinced me that it would never be worth hiring a car out here and driving yourself – the natives are just too manic behind the wheel, where signalling is optional and people on crossings are fair game! Having said that, we're so glad we didn't choose to walk this bit, as the journey took almost half an hour. Good cab price though! Less than €10!!
The Alhambra is so popular, it operates a 'timed ticket' entry. Ours was for 12.30, so when we arrived just after 11.45, we had enough time to look round the Palace Gardens (all looking a bit tired and past their best – the gardens, not us!) before the main attraction (the Palace, not us!)
The Palace Gardens
At 12.10 we headed for the Palace (Palacios Nazaries). It's quite a walk from the main entrance, and we got there with a few minutes to spare. Unfortunately, so had about 5 gazillion other timed ticket holders! 90% of them were Chinese, and they only seem to be able to move in a herd formation, if accompanied by a selfie-stick!
Being Brits, luckily, we've all had the masterclass in professional queuing, so it wasn't a great surprise for us. Trouble was, for our international friends, they all looked a bit confused at the mass of bodies 'on the 12.30'. That, combined with a degree of disorganisation from our hosts, it wasn't clear who was an 'individual' and who was part of a 'large group'. Additionally, there were so many ticket checks between joining the queue and actually getting inside the building, most of us were a tad frazzled by the time we got to our first destination!
Once inside, it all started to look a bit familiar (I think we've been spoilt a bit on this break). Beautiful ceilings…
…lovely archways…
…stunning buildings…
In truth, although it IS a gorgeous place architecturally speaking, we came away from the Palace feeling a bit UNDERWHELMED. It hadn't made us say 'Wow!' at any point, so maybe we've been spoilt this week already! We thought that the palace in Seville was more jaw dropping.
Next and final stop here was The Alcazaba – the Castle Fortress. By this point, the weather was on the change – for the better, and we got some stunning views looking across the town of Granada.
The Alcazaba
Views across Granada
A quick glance at our watches meant that we just had time for a coffee before grabbing a taxi back to the Bus Station and our Hotel. Suitably refreshed, we jumped in the Cab (with seatbelts this time) and headed back to our 3pm Bus.
Malaga from Slot 12!
This time, we had Wi-Fi, charging points, but still no loo. Two out of three isn't bad I suppose! It was a slower journey back though, taking another 30 minutes, making the total journey time just under two hours.
Once back at the Málaga Bus Station, what better way to end this full day of culture than to stop-off at a local eatery and complete the Andalusian experience!?
Burger King!

Well, at least the burger was from a Spanish Bull! (allegedly).
It's a night-in, binge-watching again tonight – episodes 5 & 6 of series 2 of The Crown courtesy of Netflix!
Tomorrow, it's our last full day here, and we plan to take a look around Málaga…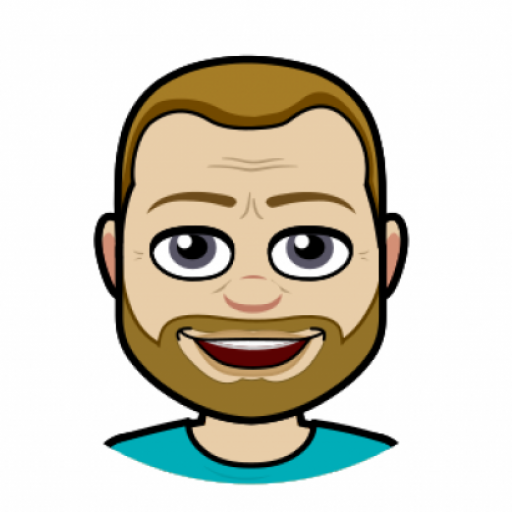 I got into blogging quite late in life, not publishing my first post until 2004 – well into my 40s!  My lifelong love of technology and communication (in all its forms), together with a fondness for the art of writing seemed to be the perfect combination to contribute a few words to the online community. But I'm no Samuel Pepys! If you're looking for deep and meaningful comments on a variety of subjects, then you've arrived at the wrong site! I only pen for pleasure! On average, my posts appear about twice per month, covering family & friends, cinema visits, eating out, holiday experiences and techy stuff. Oh, and as this is my hobby, there are no sponsored links nor adverts here – it's all done with love!
I hope you find it enjoyable, interesting and occasionally, even helpful!