Reading time:
8
minutes...
Friday, 14th (Our Anniversary)
It's our 7th Anniversary (or 34th in 'old money') and we've a busy few days ahead. There was just enough time to open our cards and presents before we left, heading north. Thanks for your kind words everyone!


Ann bought we a very classy watch!


These days, we normally go away to celebrate – and today was no exception. Ultimately, we're heading for Pink Panther's favourite town – Durham (groan!), and finishing at The George Hotel of Stamford. But first, as part of the celebration, we're taking a slight detour to Beamish. If you've not visited (and we haven't, for over 30 years) Beamish is a world famous open-air museum, telling the story of life in North East England during the 1820s, 1900s & 1940s.


9.10am:  We left home after the main nine-to-five rush, and enjoyed a jam-free journey. This was helped by a newish part on the A1 from Wetherby to Scotch Corner. Wetherby Services saw us take our first pit-stop where we tucked into a bucket of homemade sandwiches and some piping-hot coffee.


11.30am: After a fifteen-minute pitstop, we're almost halfway to Beamish.


13.05pm: We arrived in good time. Wow! This place now seemed so unfamiliar (it was over 30 years ago, so that's my excuse!). The first thing we noticed was how larger it had become – and consequently, there was so much more to see. Additionally, the (very) cold day added some extra character to the place and together with the period-dressed staff interacting with visitors, this made the whole thing feel very alive and authentic.


It was all excellent.. and that was just the Town/High Street part.
We took a walk to the nearby Railway Station…


I definitely don't recall this last time!
It was now turning colder, so our pace was quickening. Next stop was was the Home Farm set in the 1940s.


Last stop for us was the School. This was rescued from demolition in the late 1980s, and had been tastefully restored to whisk us back to a bygone era of 30s schooling, Apparently some class sizes were in the nineties!


Good job OFSTED wasn't around then!
3.15pm: By late afternoon, it was turning even colder, and so we decided to call it a day. A quick check of the sat-nav put us one junction (and just 20 minutes) away from our final destination – The Victoria Inn – and after some faffing-about finding a parking space, we were soon fighting our way to the Bar to check-in. This was the local's local and it was packed! A traditional 'old-style' Pub… no food… no satellite TV – just half the population of Durham in the Saloon Bar quaffing ale!
4.05pm: Our four-poster bed for the night (two nights actually) is the attached B&B with just SIX rooms – and the building is Grade II 2 listed. The reason we chose it was that it put us within easy walking distance of the City centre… and the parking (as challenging as it was) was completely free (pretty rare round these parts!).. and the room itself was a steal at just £87 per night!


4.45pm: Our Anniversary meal was booked at Zen, a Thai Restaurant. Being the penultimate Friday before Christmas, booking a table (as we did a few week's back) at a time to suit, was impossible. We were offered 5pm or 8.30pm – so we settled for the former. Luckily the Restaurant was just a short walk from the Pub – in fact, we were there in less than 10 minutes. Initially it was fairly quiet, but 5 minutes after being shown our table, it started to fill-up. And that continued all the time we were there. By the time we left, it was heaving!


Service was pretty swift given how busy they were – and it all turned out to be delicious. Ann loved her peanut sauce with her Lamb and my Red Thai Curry was probably the best I've tasted in a long, long while.


6.35pm: 90 minutes and £55 later, we were done. We'd skipped Desserts and minimised the alcohol, so we considered it all good value. As we left,  it was now even colder than when we arrived (and that had been really cold!) Still, it didn't stop us taking the short walk over the Elvet footbridge and up to the Cathedral.


A beautiful building, even in the darkness! As we shivered our way back and passed the gazillion of Eateries beginning one of their busiest Fridays of the year, it looked like they'd got off to a good start! Every one was really busy – and just like Zen, some were already full…
…and it was only 7pm!
Back to our Room, Ann had put-by a small bottle of Champers and a box of chocolates – what an excellent way to continue our Anniversary celebrations!


10.15pm: zzzzzzzzzzz!
---
Saturday, 15th8.15pm: Our day began with a rather superb full English Breakfast, courtesy of the Pub/B&B.
Suitably stuffed, we were ready to take on the day (and the freezing weather). The highlight of the weekend was our planned visit to Durham Cathedral this evening to see the performance of The Messiah by the Durham Cathedral Choir helped along on period instruments by The Avison Ensemble. Ann was even able to get us a couple of seats in the Cathedral's Restaurant – The Undercroft – for the pre-event meal. Perfect!
But first, we wanted to look round this rather wonderful construction during the day, before the really bad weather arrived.


10.15am: We took the short walk back into the City heading for one of Durham's main attractions. As per the weather forecast, it was cold… very cold – or, as we overheard one local describe it: "Colder than a frozen pizza…". Apparently, it's all down to Storm Deirdre and even the hardy locals were wearing hats and gloves – it made these two southern-softies feel less, err, soft!


On arrival at the Cathedral, the first thing we noticed was the splendid Norman Arches (conveniently NOT shown in the photo above! Doh!)


…And as we wandered into the main part of the Cathedral, we were reminded that no photography was allowed. A real shame, because the interior was beautiful!


So beautiful in fact, I couldn't resist snapping a few pictures on my phone!


Yep! Very impressive! Next, we booked some tickets for other main attraction – Durham Castle for the 12.15 Tour. To to kill a bit of time before our slot, we headed into the City to have a look round. There are lots of small shops here, and it didn't take long to get a sense of the shopping scene. The famous Market Square was buzzing and freezing in equal measure!


11.25am: It was getting even colder (if that were possible!) and so we probably didn't spend as long looking in the shop windows as we planned – there's a shopping centre here somewhere, but we didn't get round to finding it! In fact, after almost 5 miles of walking, we took refuge from the biting wind in the Palace Green Study Library, whilst we waited for our Tour Guide.
11.45am: The Library also had some free exhibitions to wander around and (because it was the nearest) we chose Catch your Breath that outlined the 'life of breath' (yes, really!). It wasn't really our sort of thing, but it gave us an opportunity to improve our daily step-count (slightly) – and it was warm too!

12.15am: Our Tour Guide arrived and introduced himself as Rupert, who had been in residence at the Castle as a Student the previous year. He was a confident and competent speaker and we learned a lot about Durham Castle (including the fact that it's now owned by Durham University).


Rupert kept us interested for the whole of the Tour, but unfortunately, just like the Cathedral, no photography was allowed inside…


But unlike the Cathedral, it wasn't possible to sneakily snap any photos, without being spotted. Just take our word for it then; if you like castles with very interesting histories, if you're this way, then this is is a must-see!


We really enjoyed the Tour, and as we finished in the Dining Room, Rupert wished us well and we headed back to base-camp…


..and the warmth of room 6! It was time for 'feet-up' for a few hours before heading out, back the Cathedral, for the Dinner and evening Concert. A quick re-check of the weather forecast for later showed: freezing rain forecast from 3pm onwards running into the evening.
4.15pm: A 'quick lick' and we're ready for all that the weather can throw at us! (Actually, NO, not really, as it could have been very tempting to stay in the company of the piping hot radiators helped along by the electric fire we found in the wardrobe). The sound of splattering on the window ledge outside meant that the weather forecast had (unfortunately) delivered on its promise. As a result, not only were coats, hats and scarves the order of the day, but the addition of an umbrella too!


5.30pm: After a battle with the elements as part of the walk back into town, we were now safely seated at our table for the evening meal at the Cathedral.


We joined a Table of around a dozen and were soon chatting. The Meal turned out to be absolutely delicious, and after a quick trip to the loo, we headed back to the Cathedral to get our Pew (A poet and I didn't know it!)


It was well supported and we were around 25 rows from the front (with another 20 rows behind us, and another group to the side) – all in all, we reckoned it was a congregation of around 600+.
7.35pm: The Concert began five-minutes late, but they were soon into full swing. I'd quite forgotten how long The Messiah piece was and although the top-half of me was enjoying it, my bottom-half was suffering – specifically, my TWO bottom halves! Those wooden pews were a real pain in the a** literally! Thanks goodness for the interval at around 8.35.
For me, Part two dragged a bit, but my bottom had helpfully switched into auto-numb mode – and that helped the time pass more quickly. The part that most people know – Hallelujah Chorus – was delivered with energy and enthusiasm. Everyone stood as per protocol (my bottom thanked King George 2nd for establishing this tradition!)


10.05pm: Part 3 followed and 35 minutes later, it was all over, to hearty (and well-deserved) applause from the appreciative audience. It was time to leave – and as we headed outside, we could see, and feel, the weather had now deteriorated to snow-turning-to-slush-with-a-strong-wind. It made our short walk back to the Pub more than a little treacherous, but we arrived back without injury or embarrassment!
10.30pm: With every radiator taking on two roles: heating and drying clothes, we reflected on the recent performance (the music not our walk back!). We concluded that it was excellent, but the acoustics were variable. Many of the solo-males' voices hardly made it back to row 25, and that, together with a slightly dominant orchestra, robbed us of some of the male vocal qualities of the choir.
All that was left now was to heat the room to a satisfactory temperature and then call it a night.
---
Sunday, 16th8.20am: The day began as yesterday, with a full-English – Yummy!
9.30am: As we left Durham (and Storm Deirdre) behind, we headed south for the final part of our anniversary celebration – the quaint town of Stamford and The George Hotel. We haven't stayed here for many years and it'll good to experience the oldey-worldey charm of this fine establishment again.
But first a 45-minute diversion to visit Boyes Museum was in order. Ann had visited over 30 years ago, but I'd never been before… or even heard of it. Plenty of information on their website, but here's a potted history…
It's located in Barnard Castle, a town in County Durham, and looks like it's landed from the Loire Valley in France. The building was never designed as a house, the philanthropist John Bowes and his wife Josephine, decided they wanted to build a museum, stuff it full of pictures and art, and then give it to the people of the North East. Very generous, even by Victorian standards. They clearly had deep pockets and enjoyed shopping on a monumental scale.
Its most famous piece though, is probably the mechanical swan…
[youtube https://www.youtube.com/watch?v=p9dcg-o4efg]
10.15am: As we arrived, with the weather improving, it made the Museum look even more stunning in the morning light…

With the building built specifically to house Bowes' collection, this was an impressive sight. And once inside, it didn't disappoint! Today, it also housed their Christmas Market – and that added to the vibrant feel of the place, as carol singers were chirruping away up on the second floor..


First impressions were excellent. A wide range of collectables from paintings to pottery, carved altar panels to catwalk creations through the ages – there was something for everyone! Add to that, a choir singing live, a Santa's Grotto and a Merry-Go-Round in full-flow – and there was even more for everyone!
An excellent experience and I'm sure we'll be back again before too long!


11.30am: As we left, the weather improved further and it was now a blistering 5 degrees! Next stop was Downtown, on the A1, for a quick pitstop and a look round the shop. Then it was off to our final destination.
2.55pm: We arrived at The George Hotel with perfect timing! Check-in was from 3pm and we parked in the car-park at 2.55! We were soon shown to our room, which being an old building and full of old staircases, needed Sat-Nav to find your room!


This is our home for just tonight and we're taking advantage of the great food here and eating in the Garden Room later.
7.00pm: Garden Room here we come for our final celebratory meal…

Blade of Beef for me…


…followed by Peanut Parfait


8.55pm: We staggered back to the room having eaten and drunk too much – in other words: An evening of perfection!
As we attempted to find our room along the identical corridors and staircases, we reflected on the past few days.
It's been a varied, busy and very enjoyable celebration, but because of the way the dates fell this year, if there is a downside, it's that it stopped us catching up with some close friends and also to attend the local annual Salvation Army Carol Concert. However, we've got plans to put that right next year.
We're home tomorrow, after another big Hotel breakfast.

---
Some more photos and none of the chatter HERE
---
Previous Anniversaries
2017 – Spain
2016 – Amsterdam
2015 – The Crown, Stamford
2014 – Malta
2013 – The George in Stamford
2012 – Thailand
2011 – Married (Australia)
2010 – Engaged!
2009 – The Wheatsheaf in Titchmarsh
2008 – Manchester
2007 – Home
2006 – Home
2005 – Indian Takeaway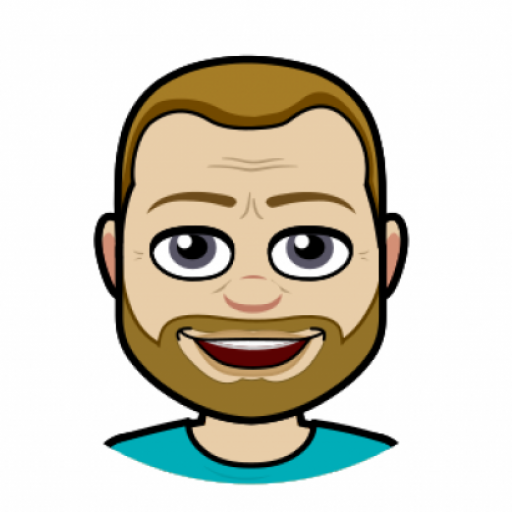 I got into blogging quite late in life, not publishing my first post until 2004 – well into my 40s!  My lifelong love of technology and communication (in all its forms), together with a fondness for the art of writing seemed to be the perfect combination to contribute a few words to the online community. But I'm no Samuel Pepys! If you're looking for deep and meaningful comments on a variety of subjects, then you've arrived at the wrong site! I only pen for pleasure! On average, my posts appear about twice per month, covering family & friends, cinema visits, eating out, holiday experiences and techy stuff. Oh, and as this is my hobby, there are no sponsored links nor adverts here – it's all done with love!
I hope you find it enjoyable, interesting and occasionally, even helpful!